Sprint 100
LINET's Premium transport stretcher with great maneuverability. Offering efficient transport and versatility in usage without compromises.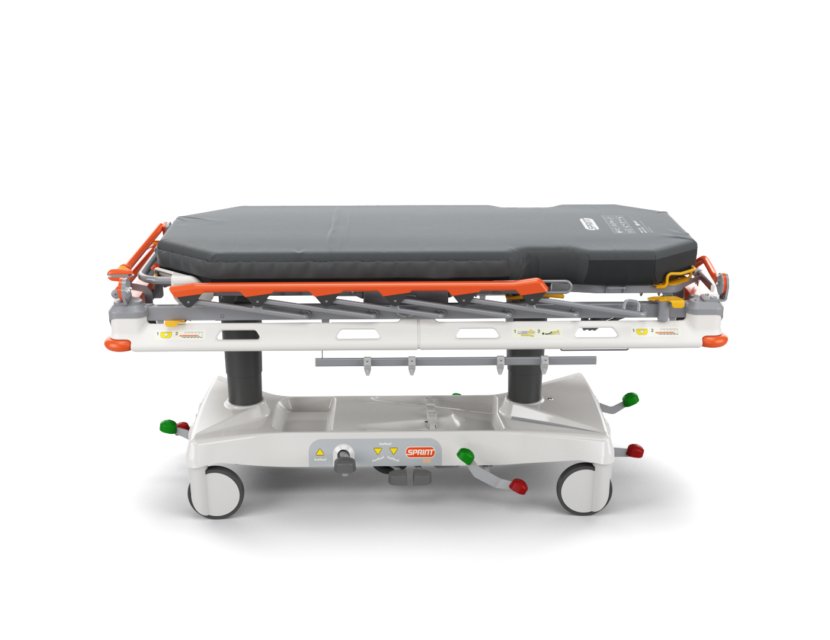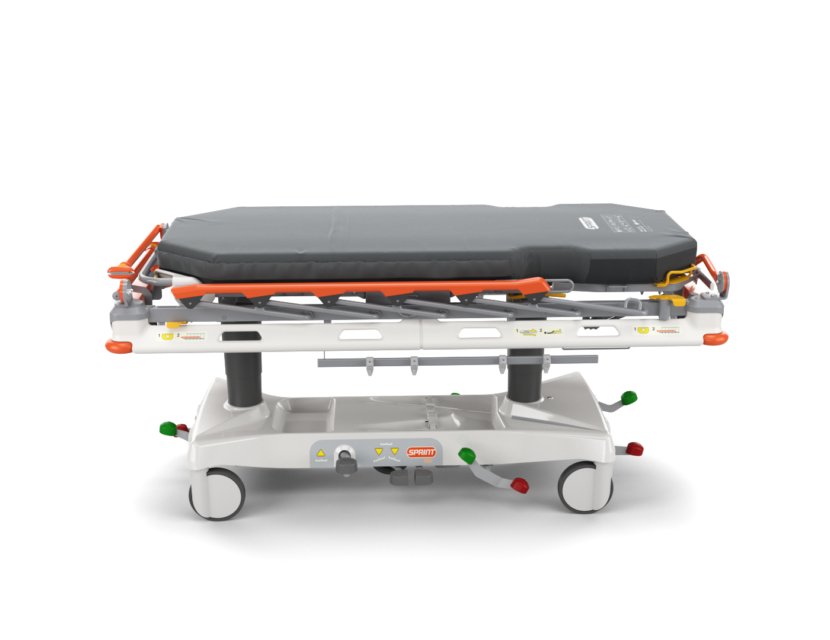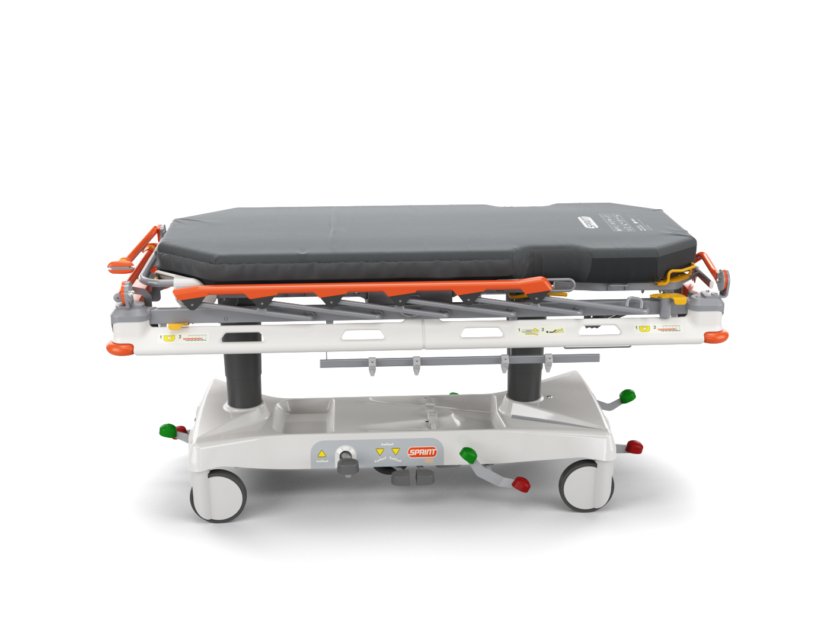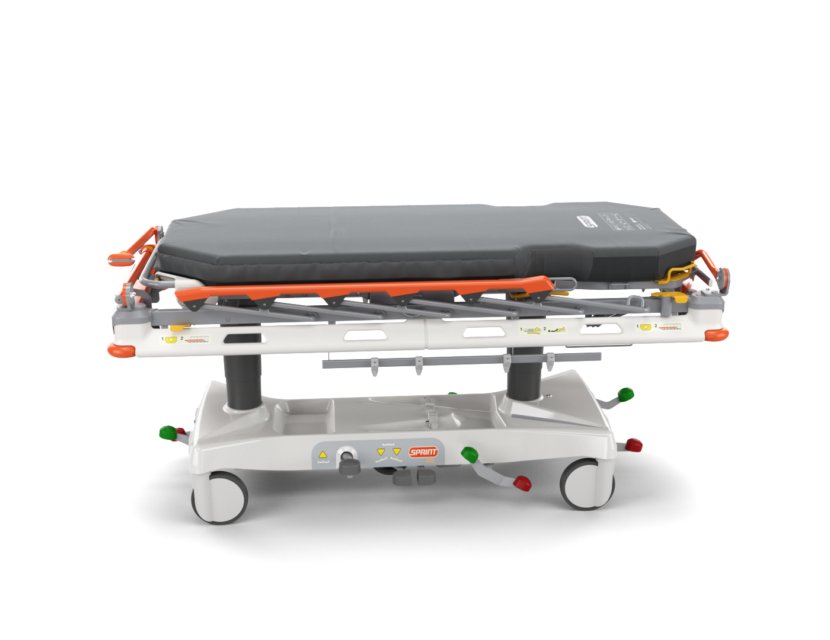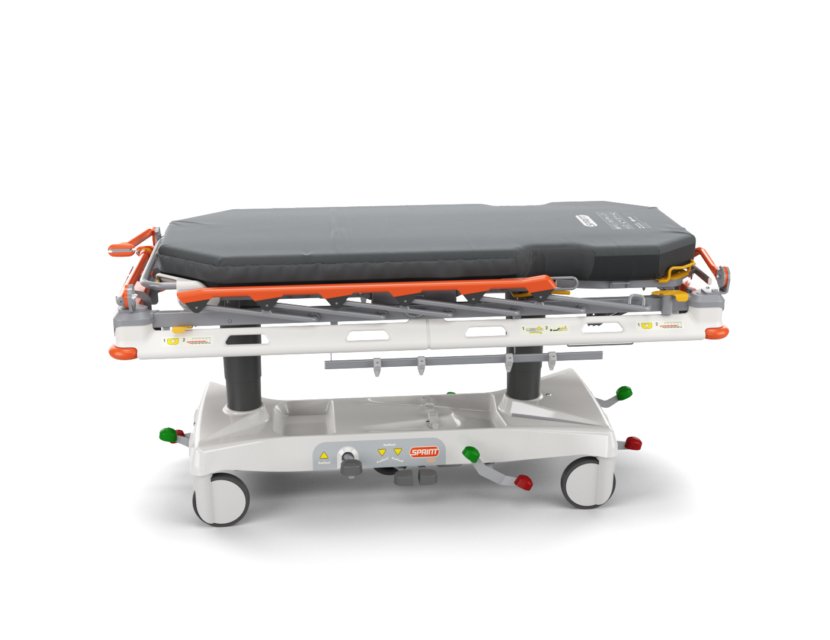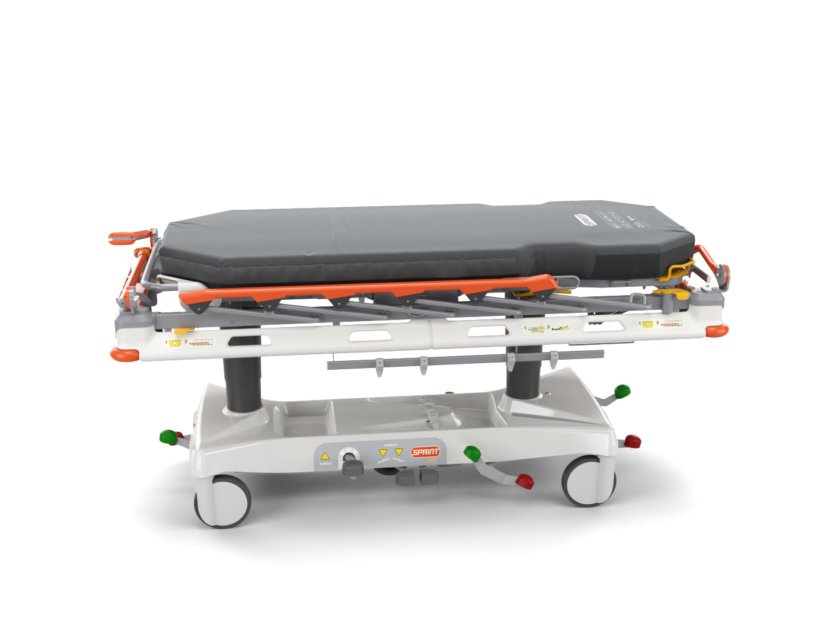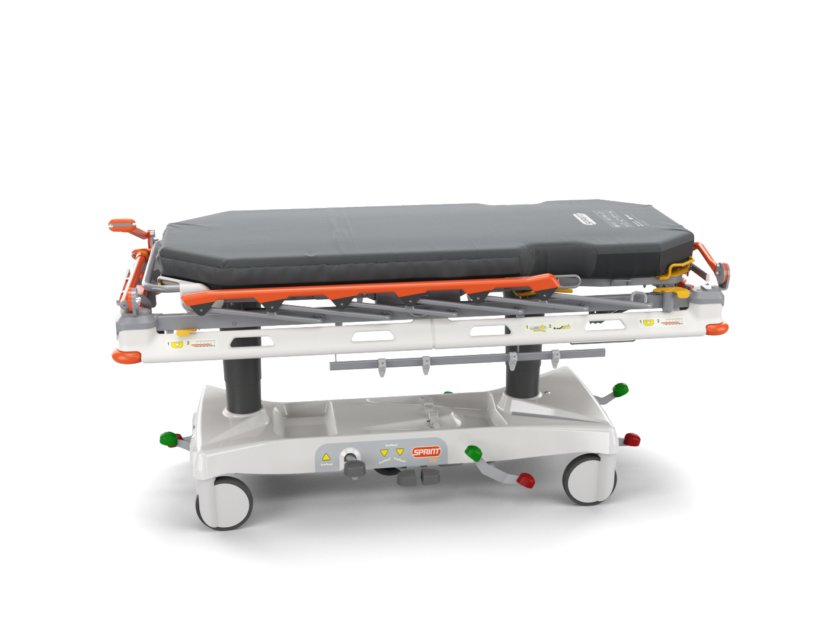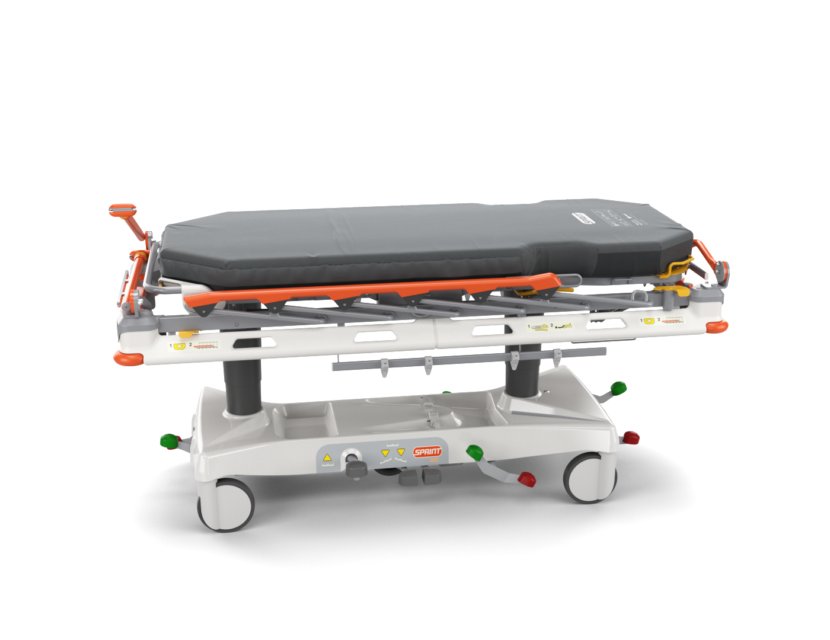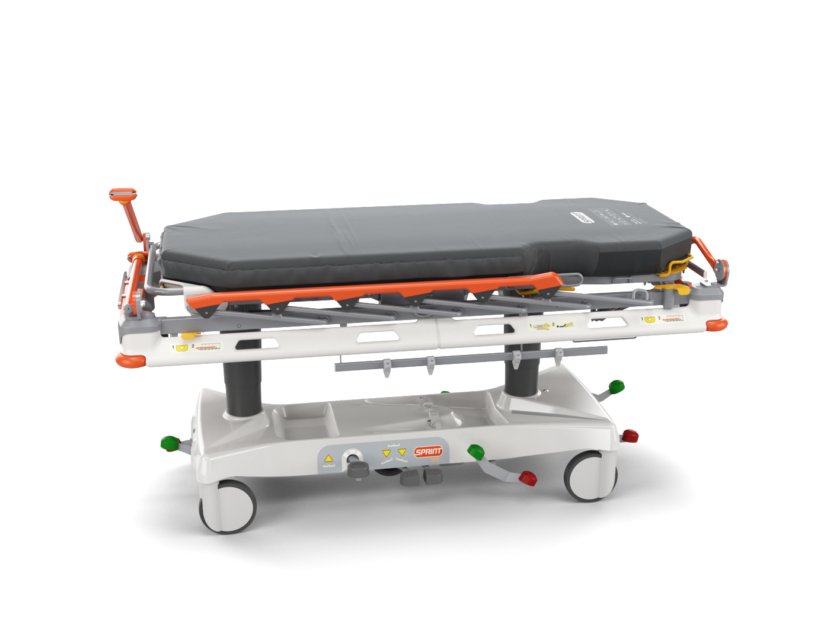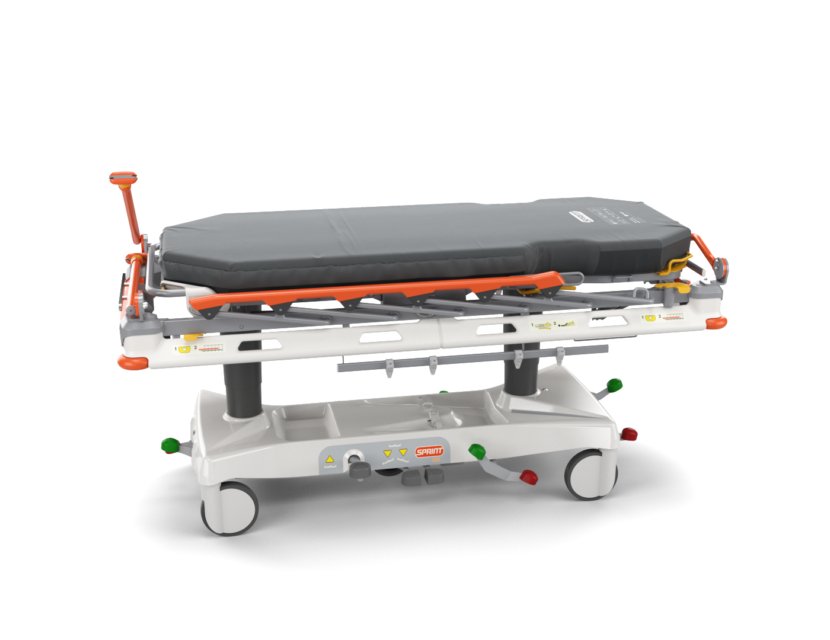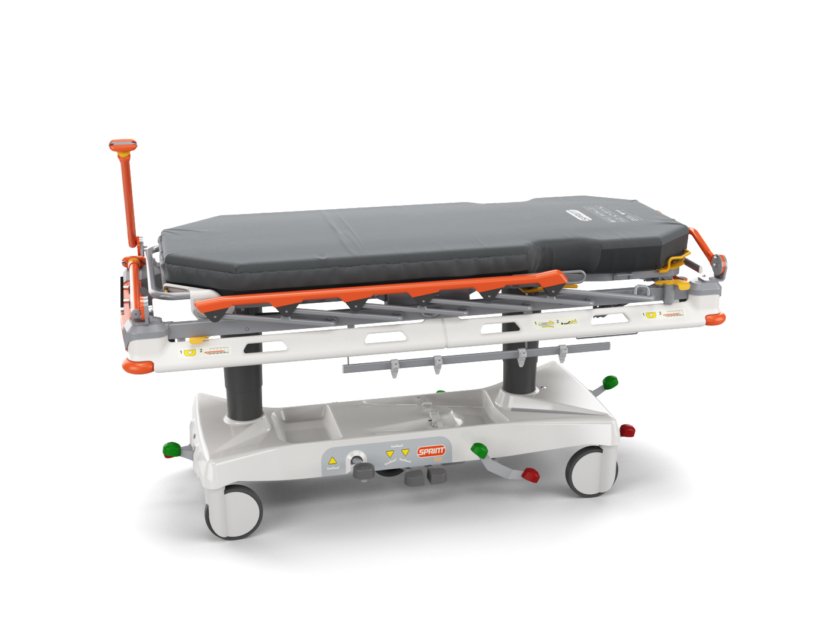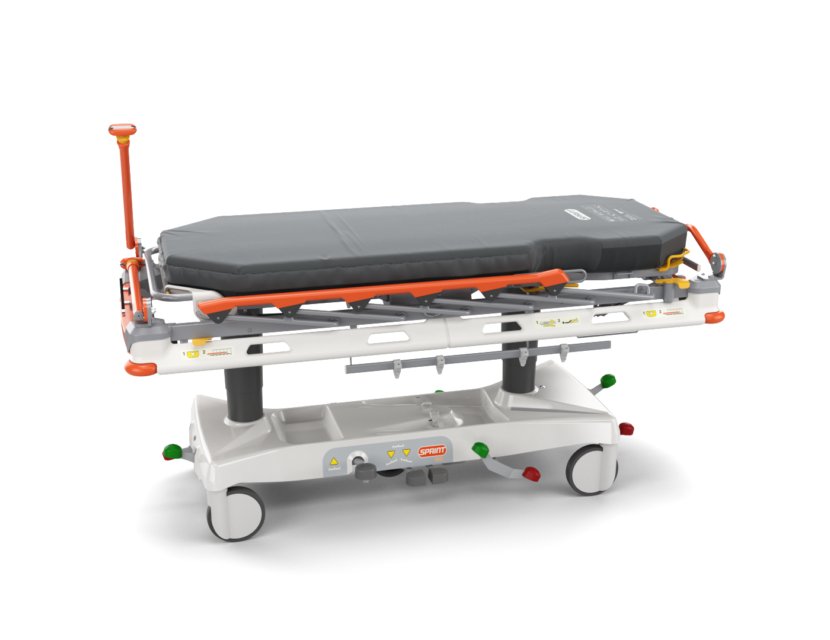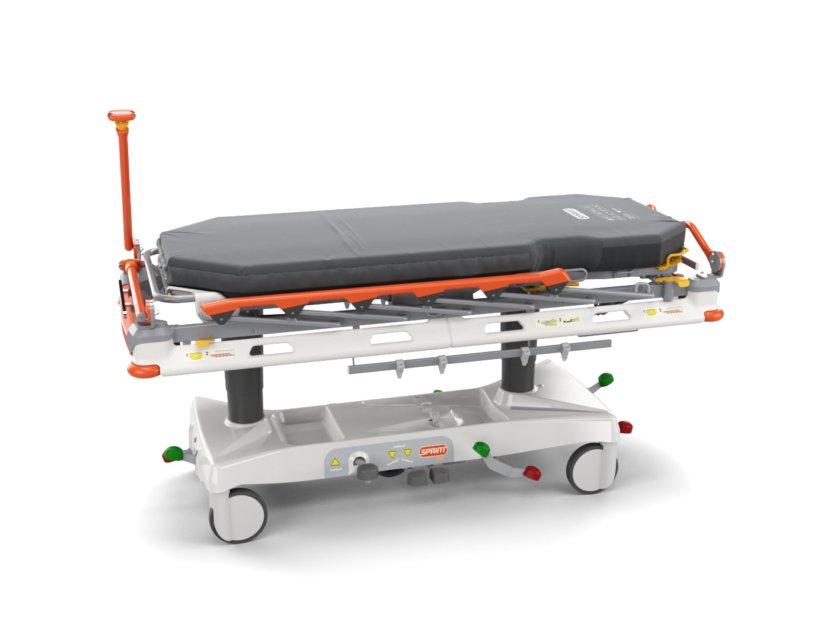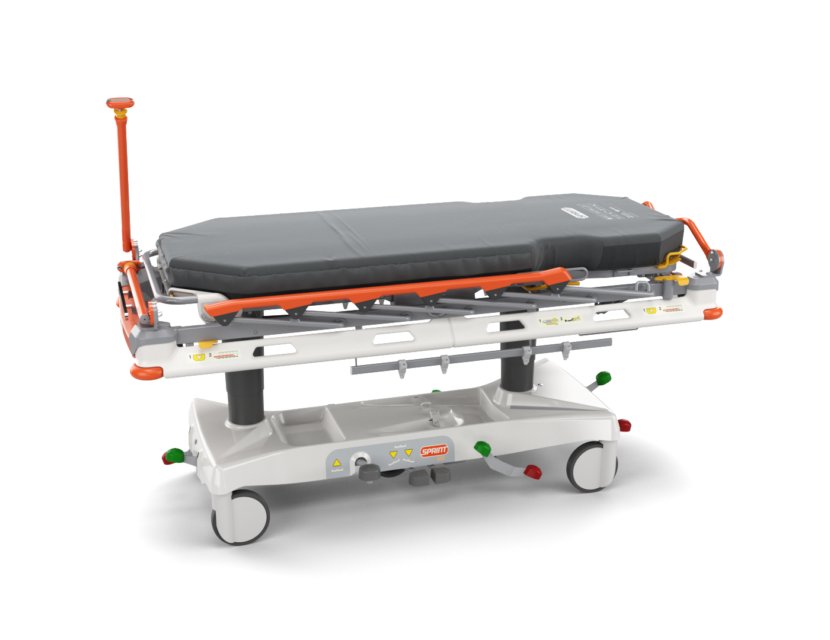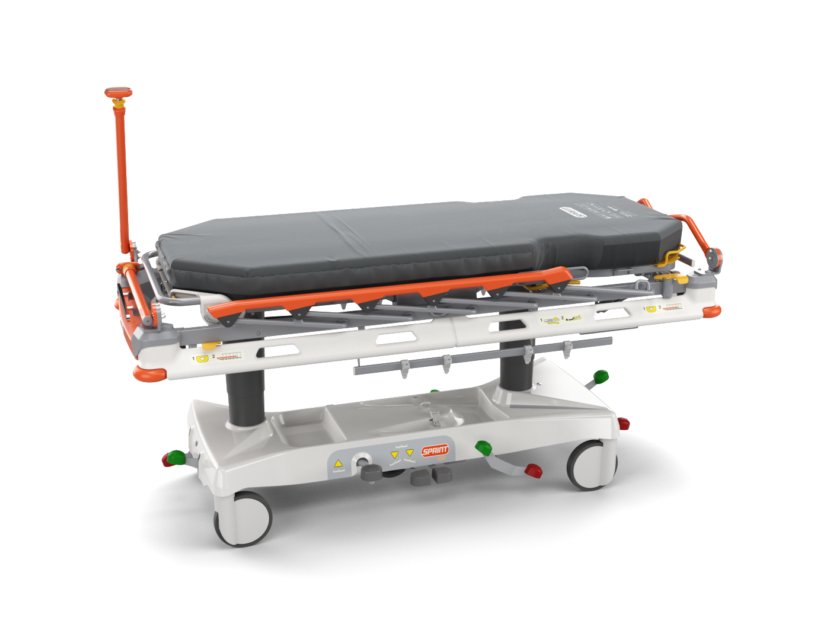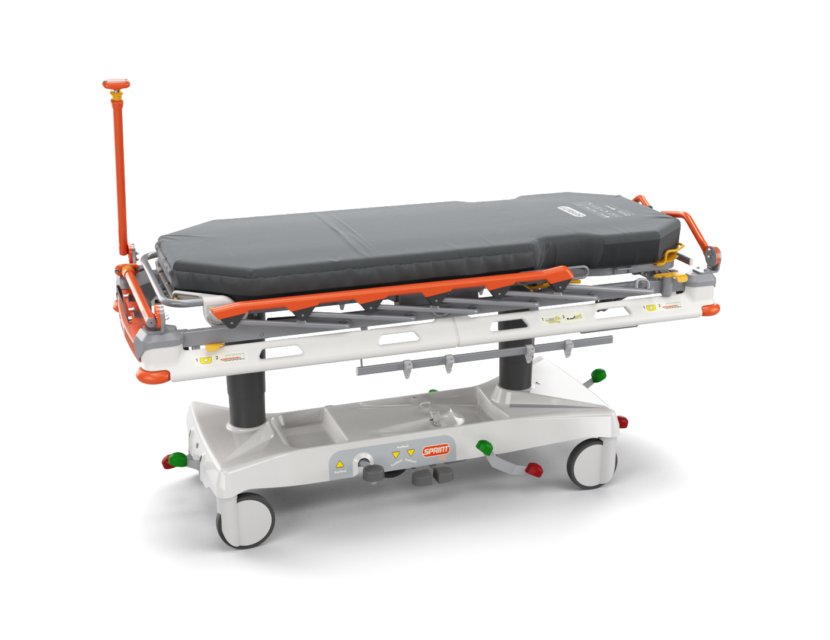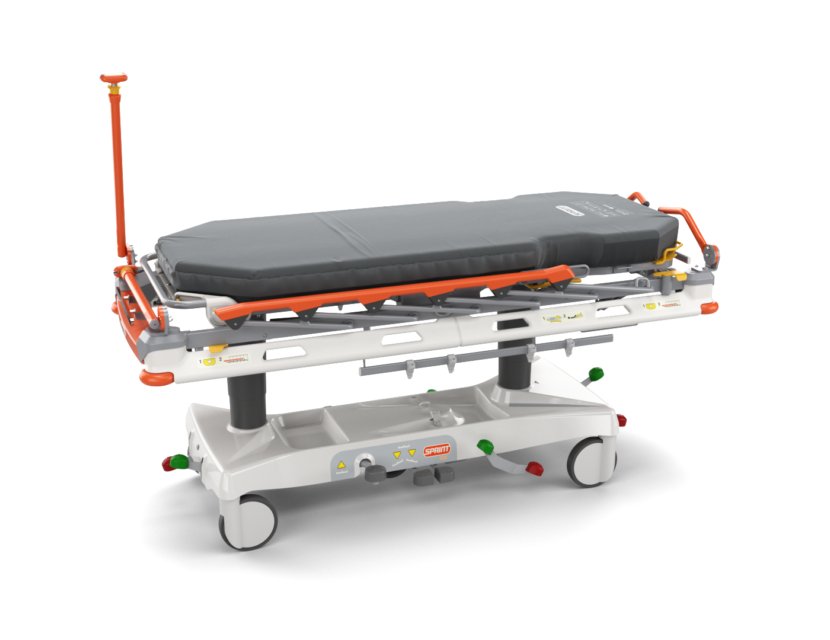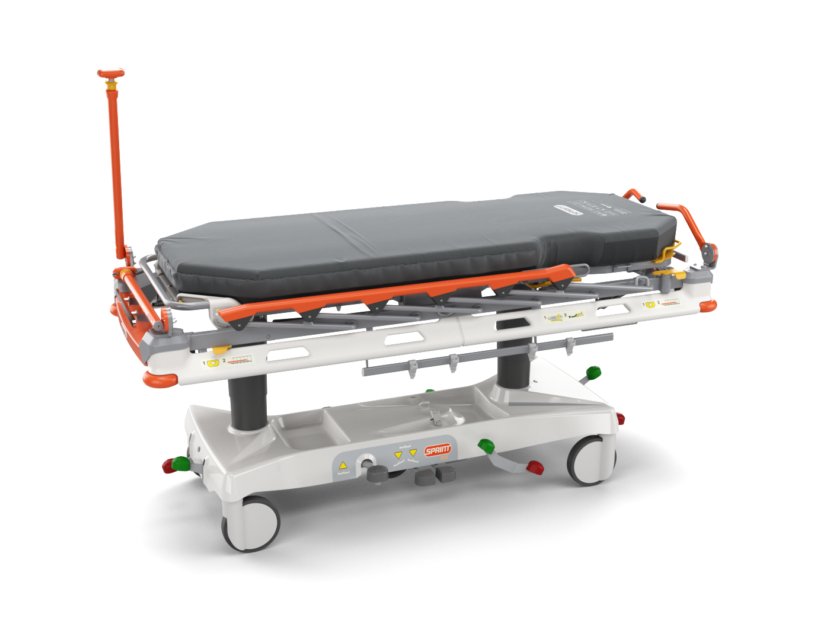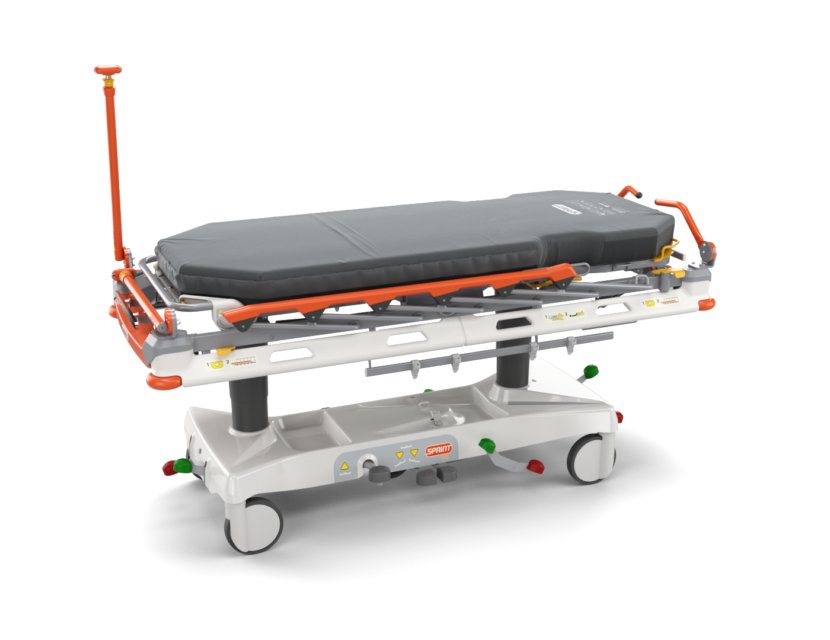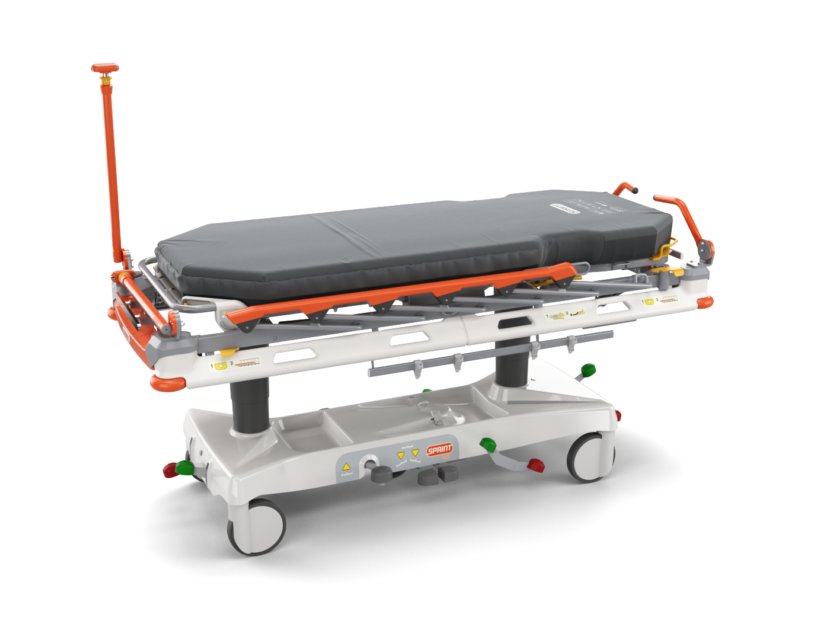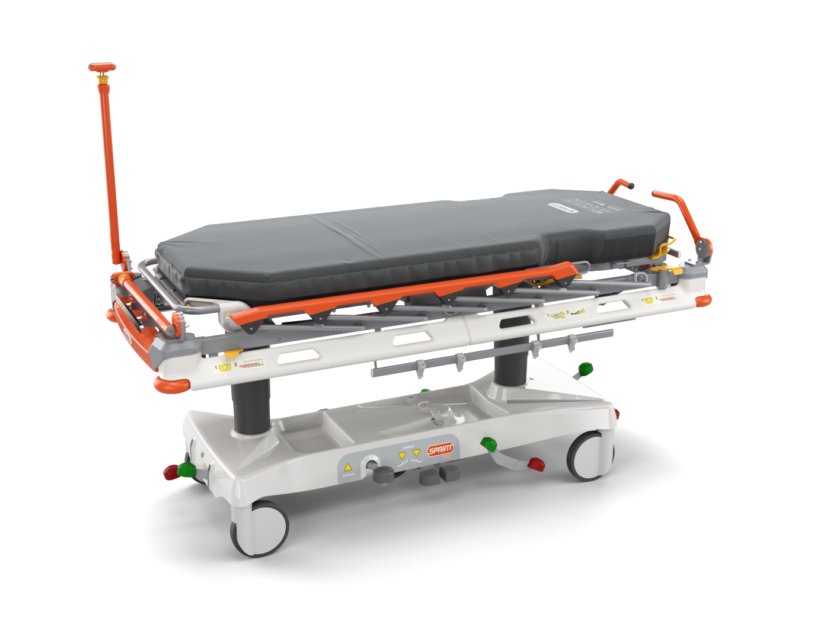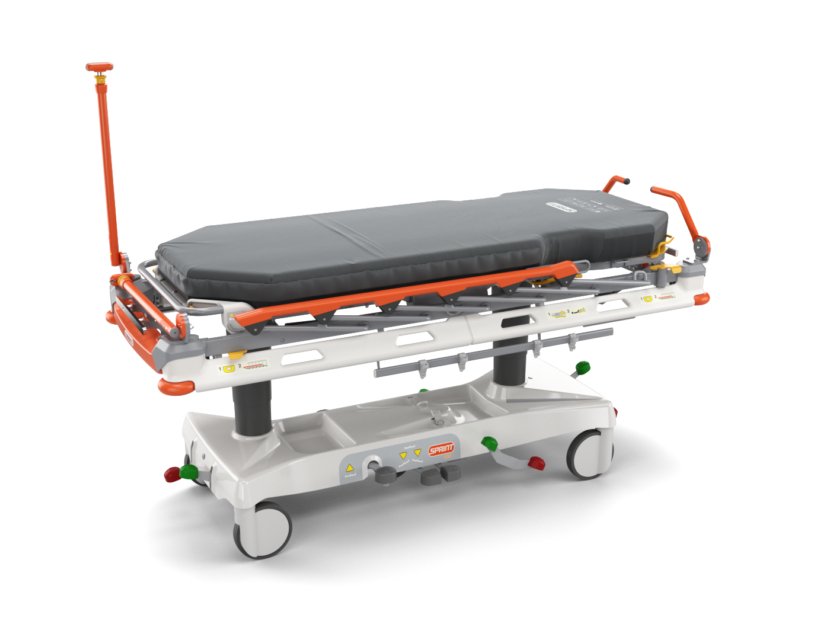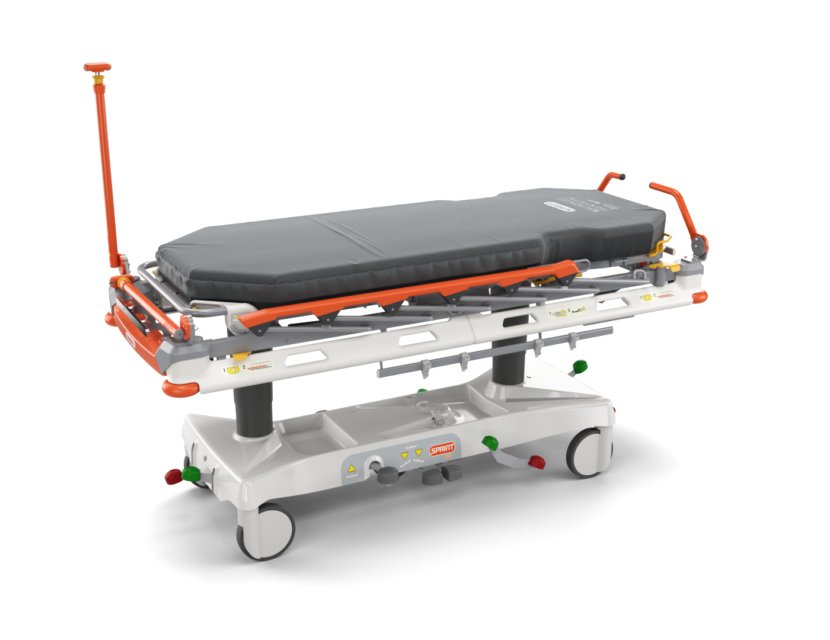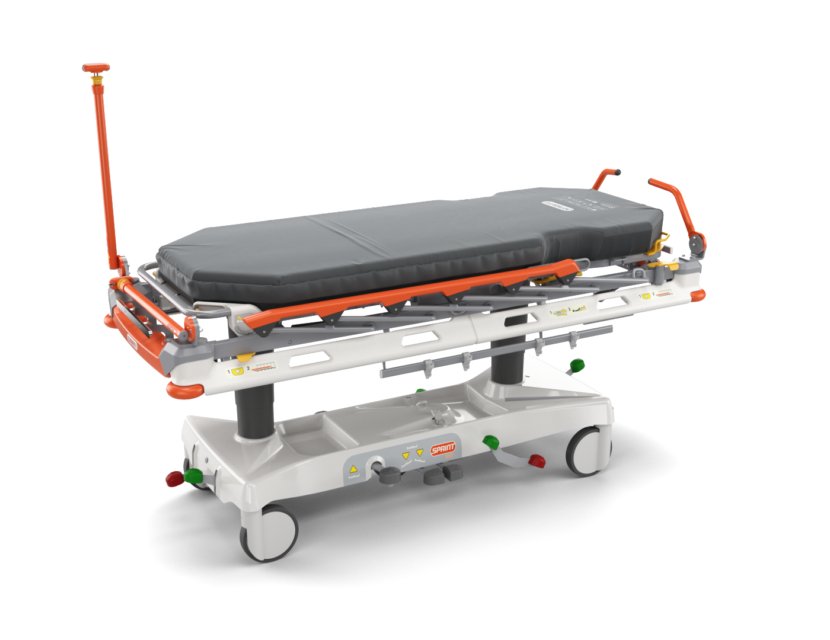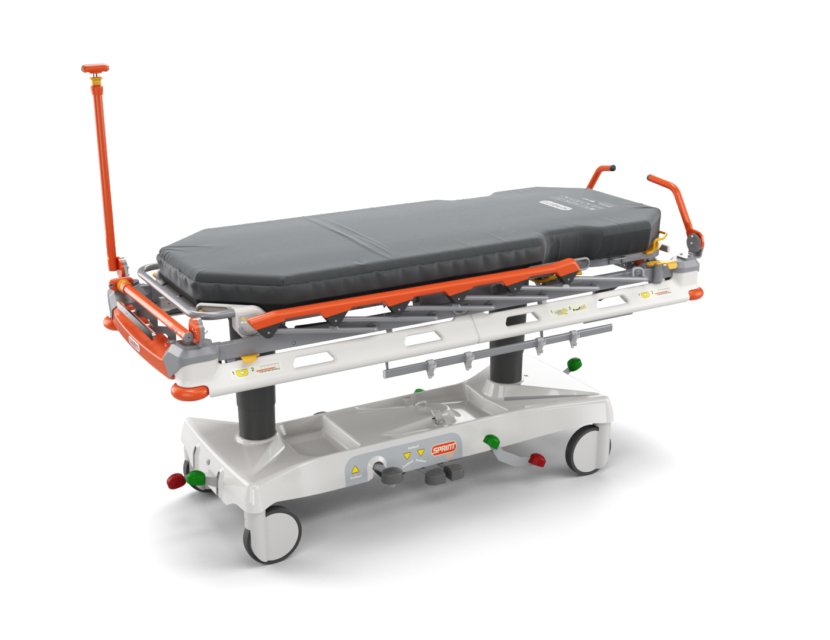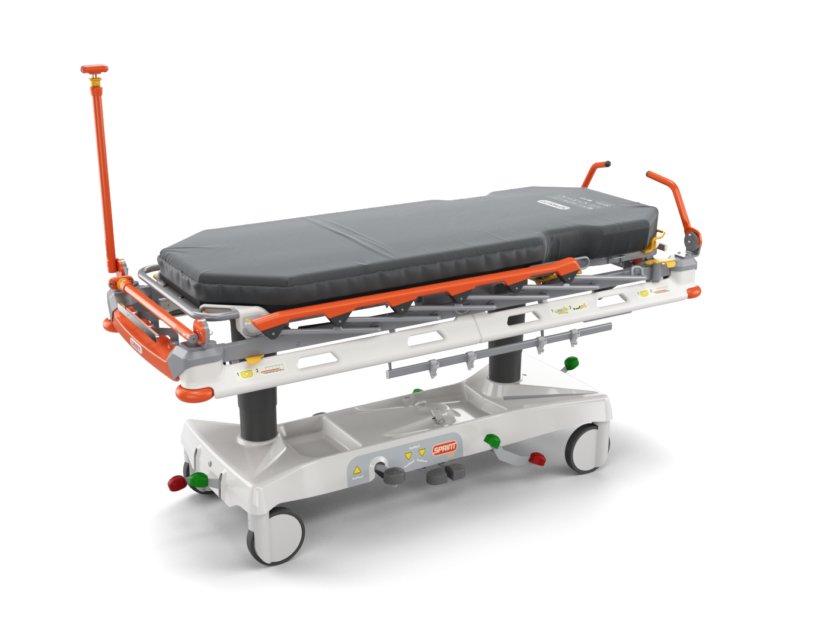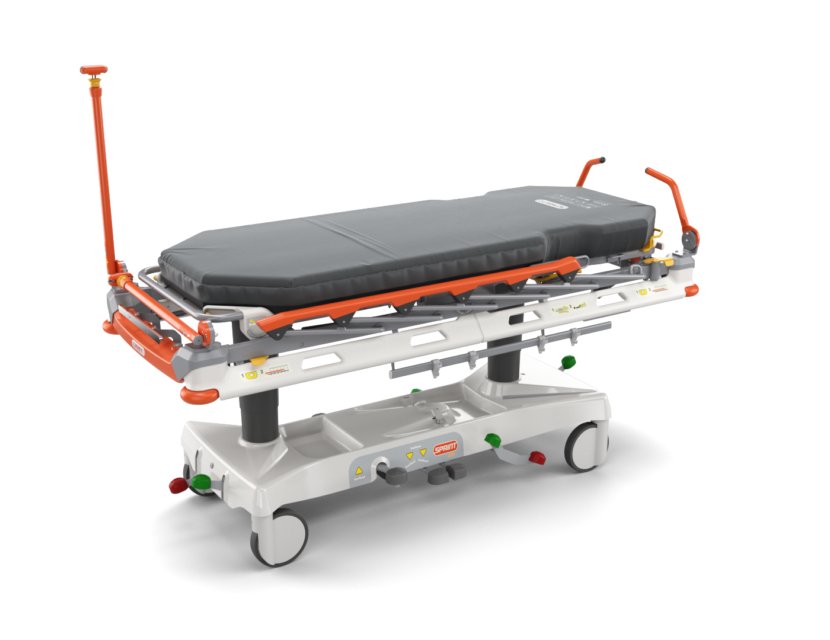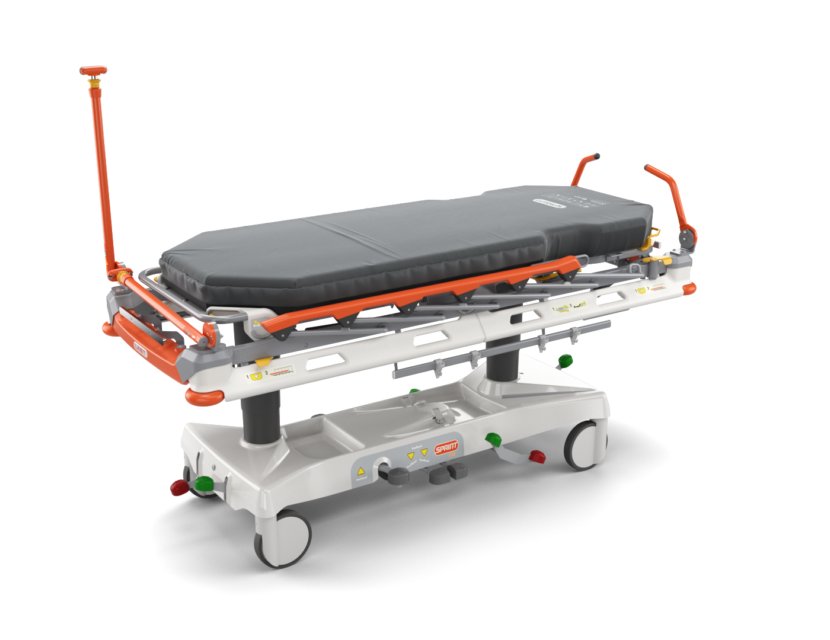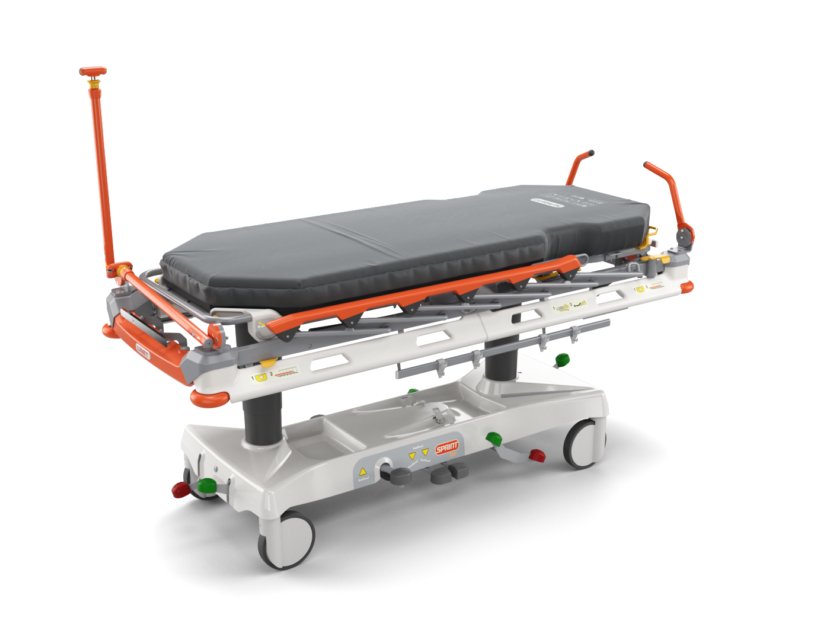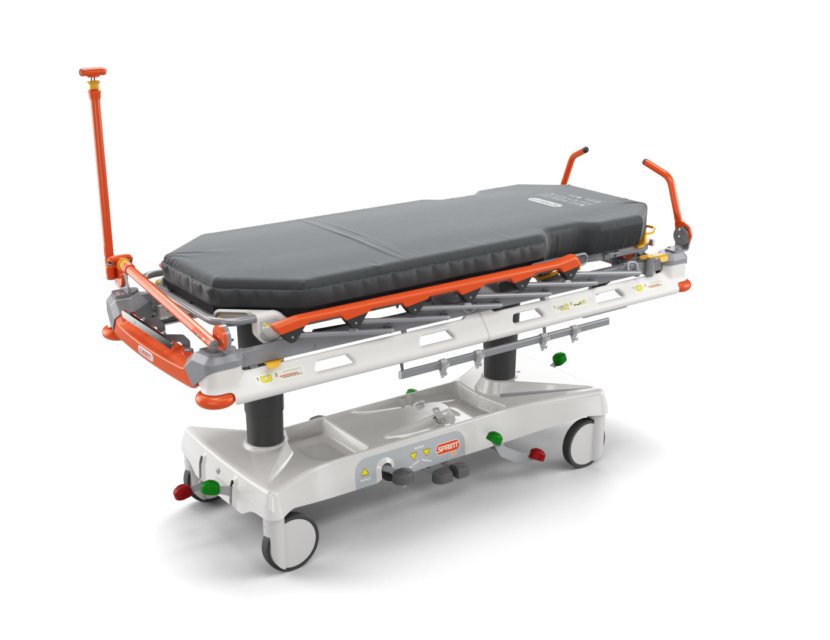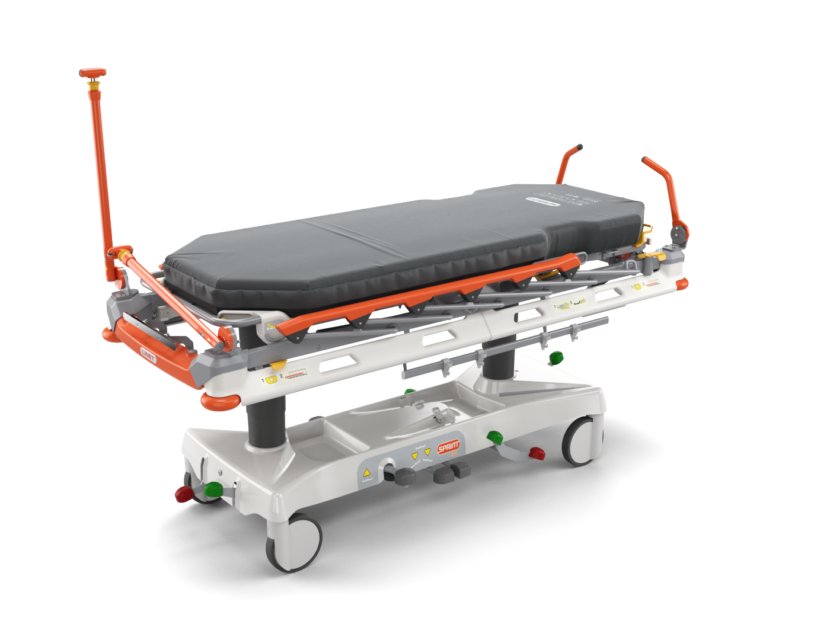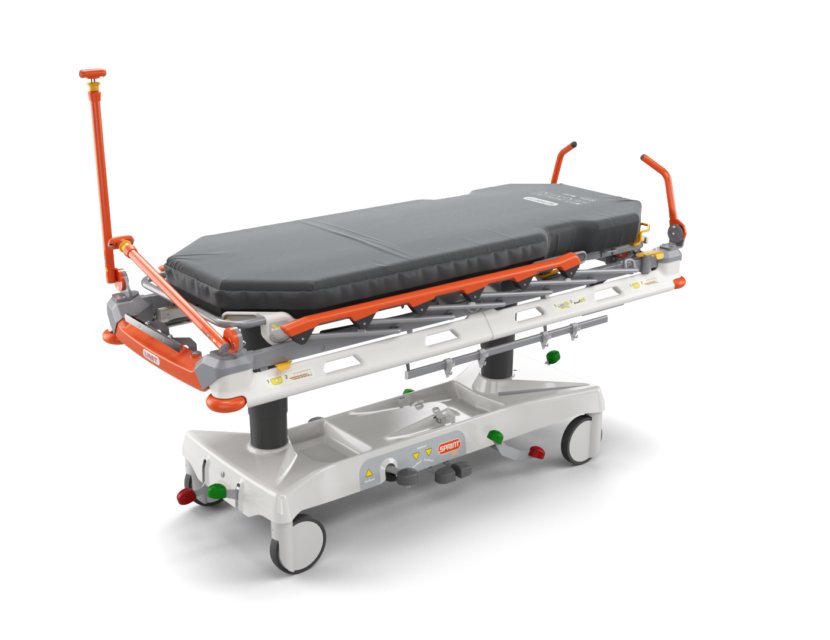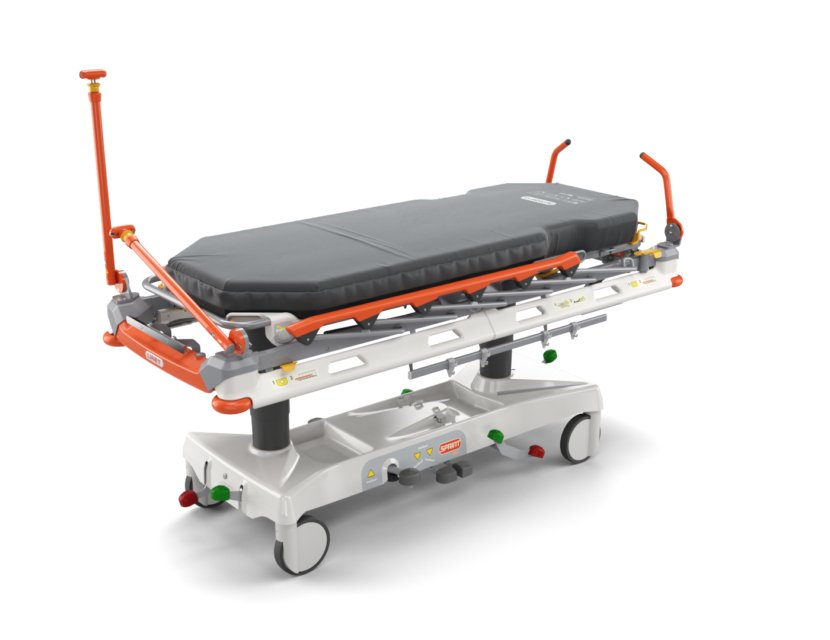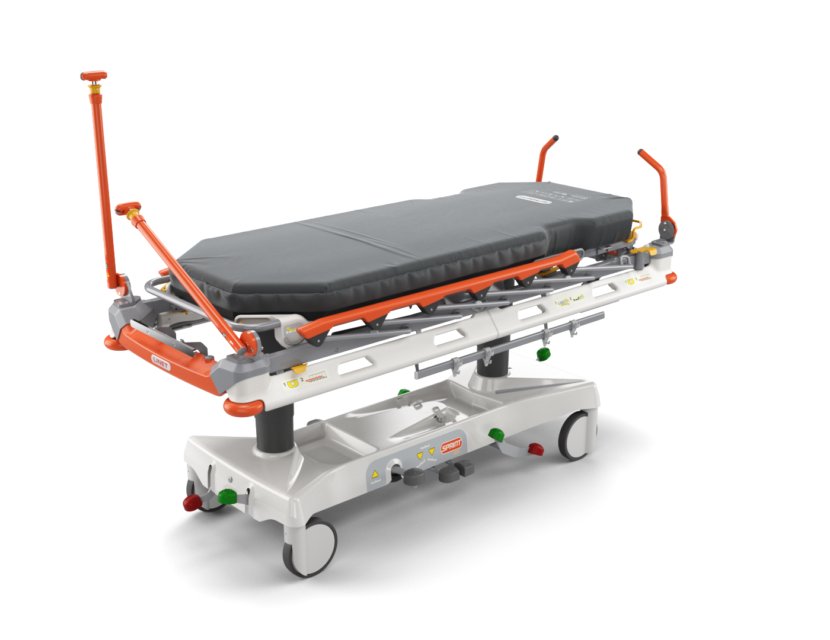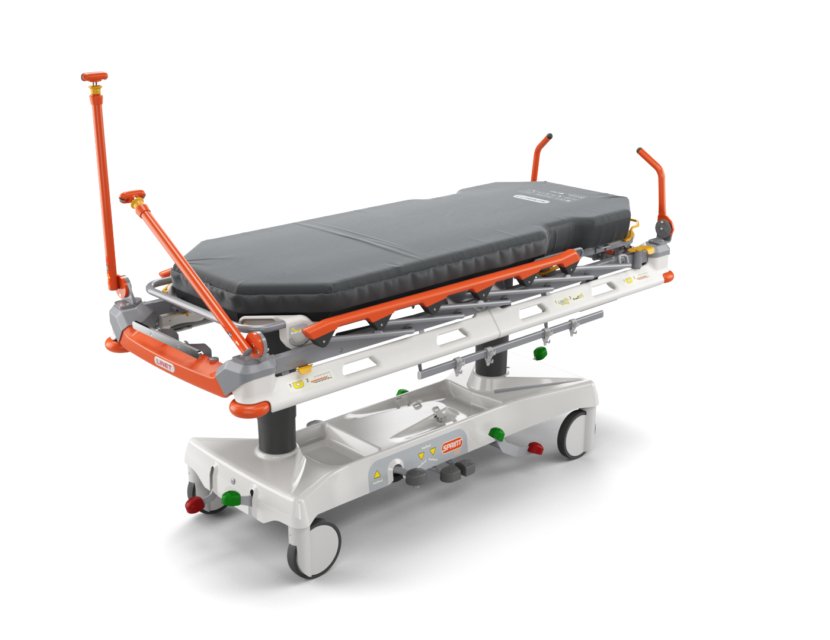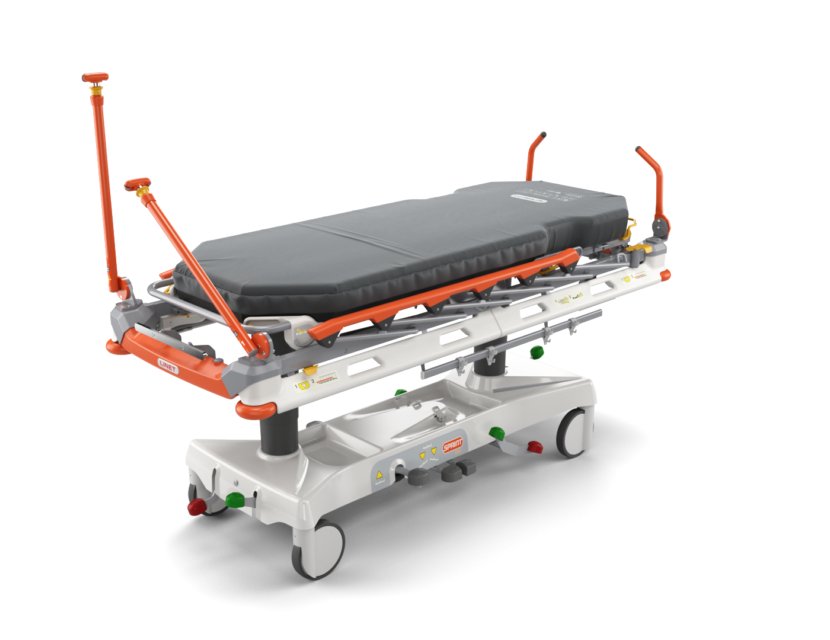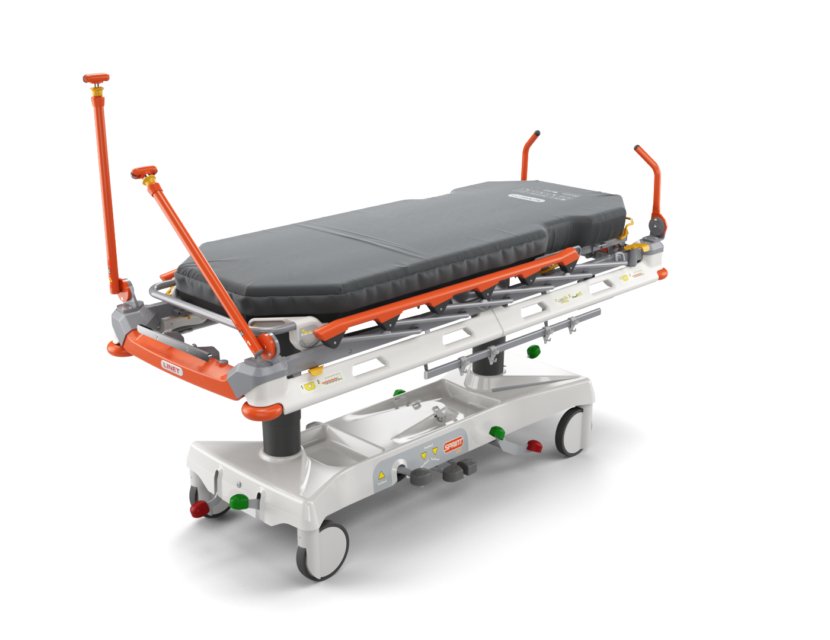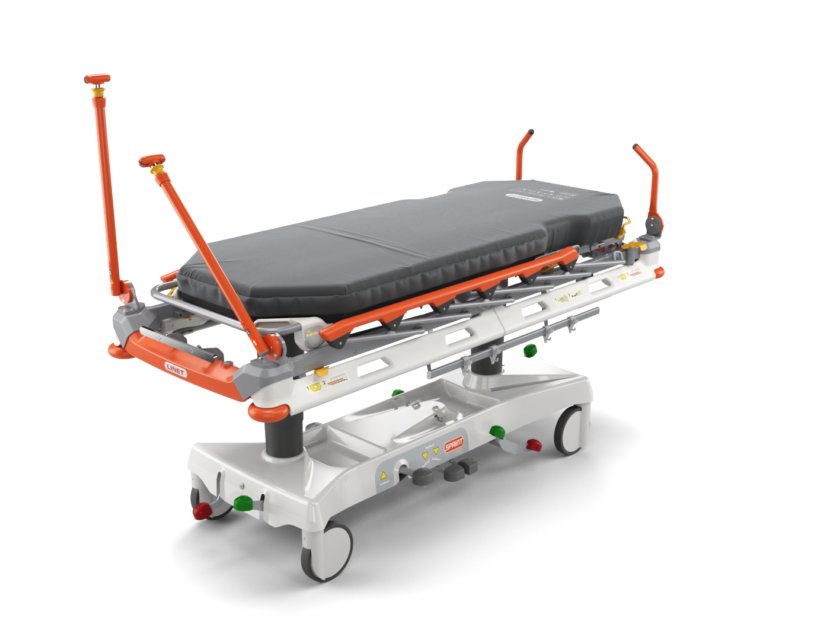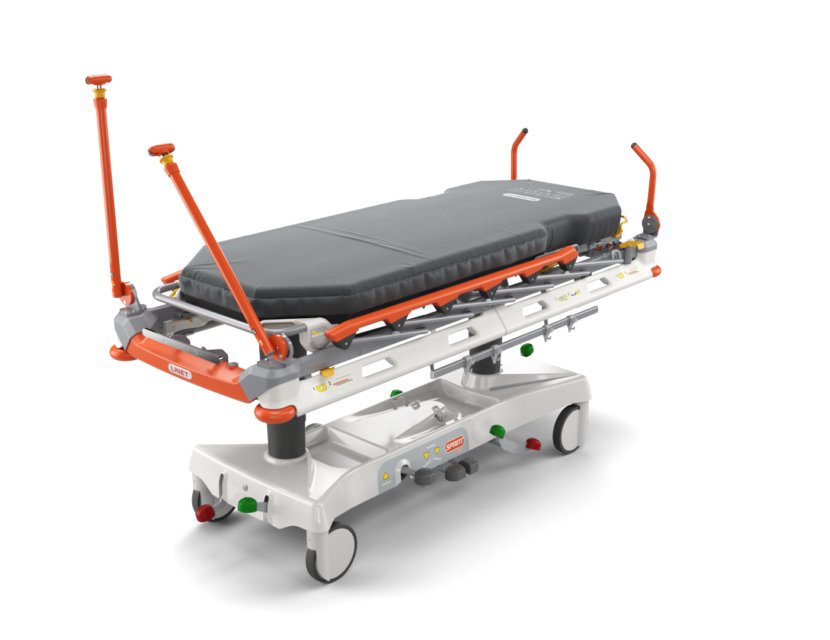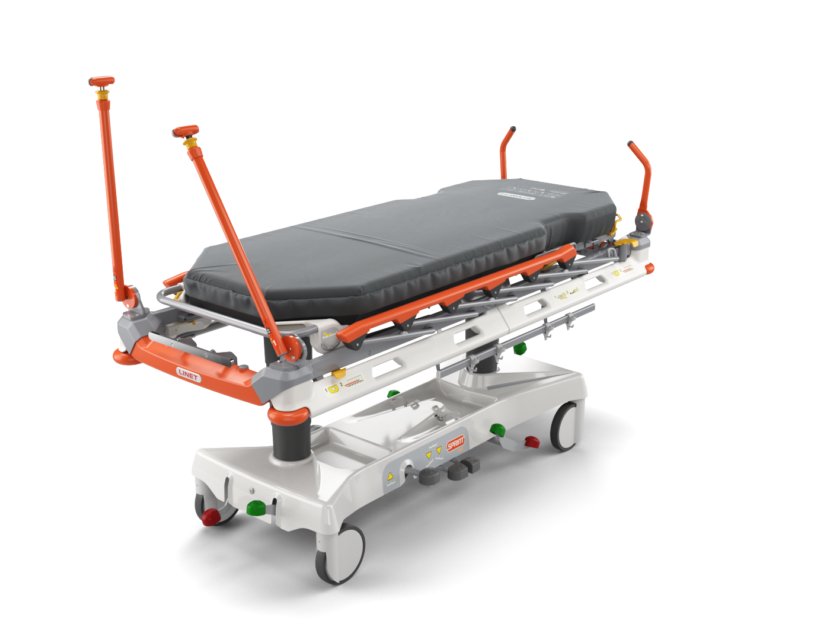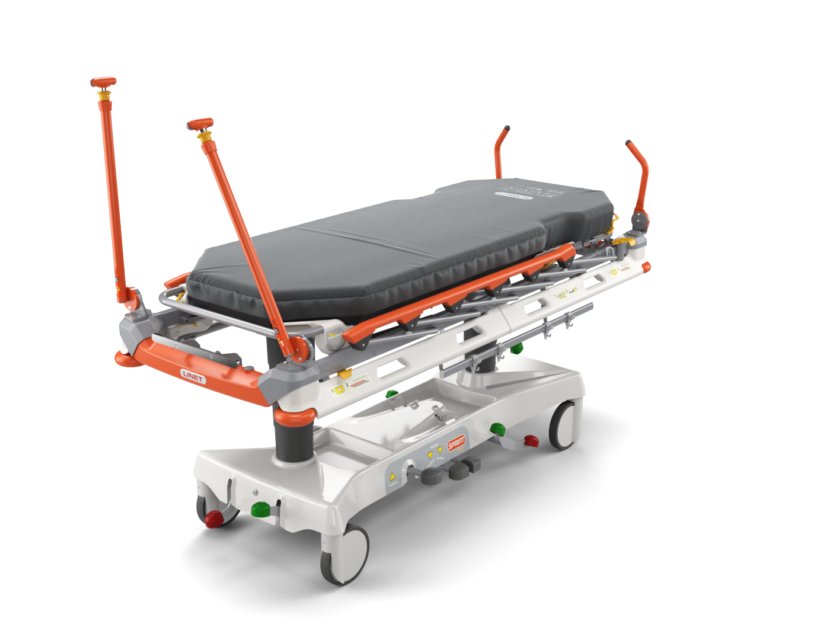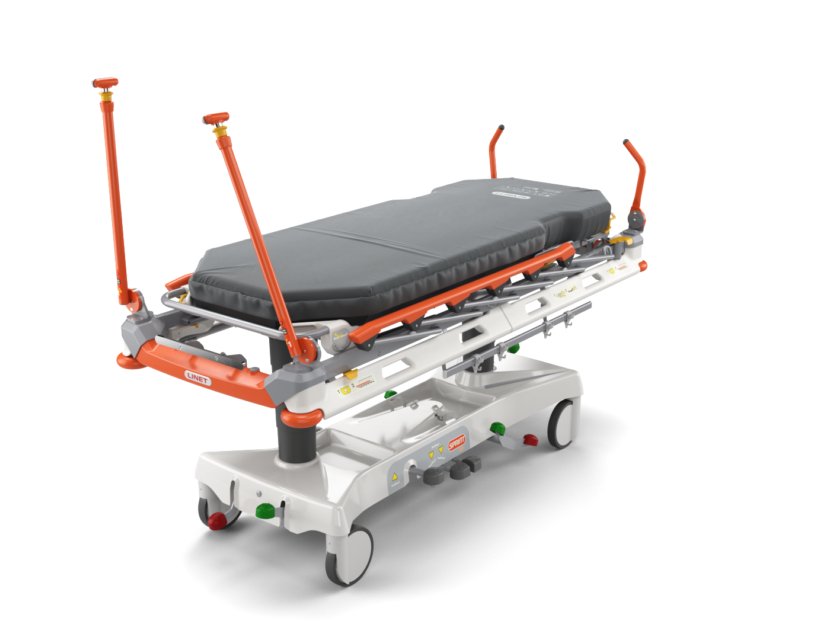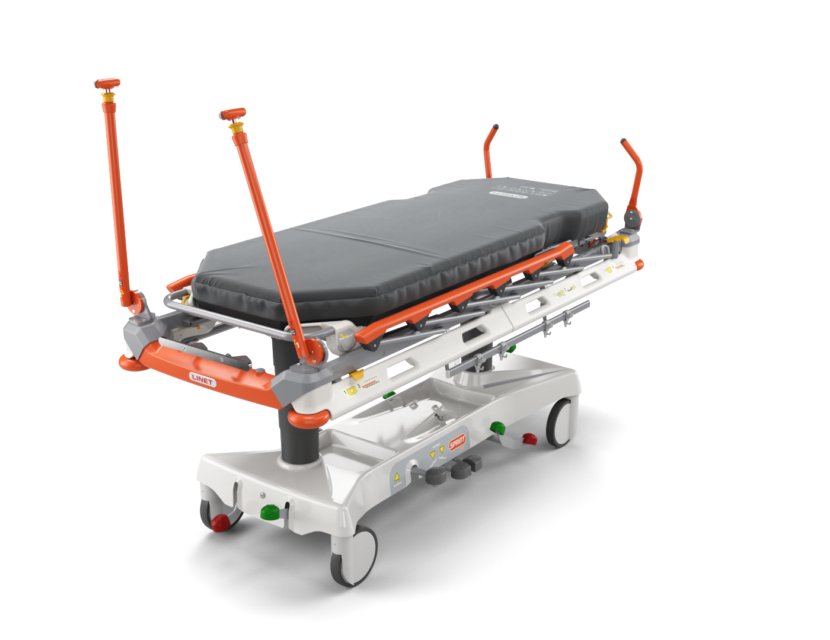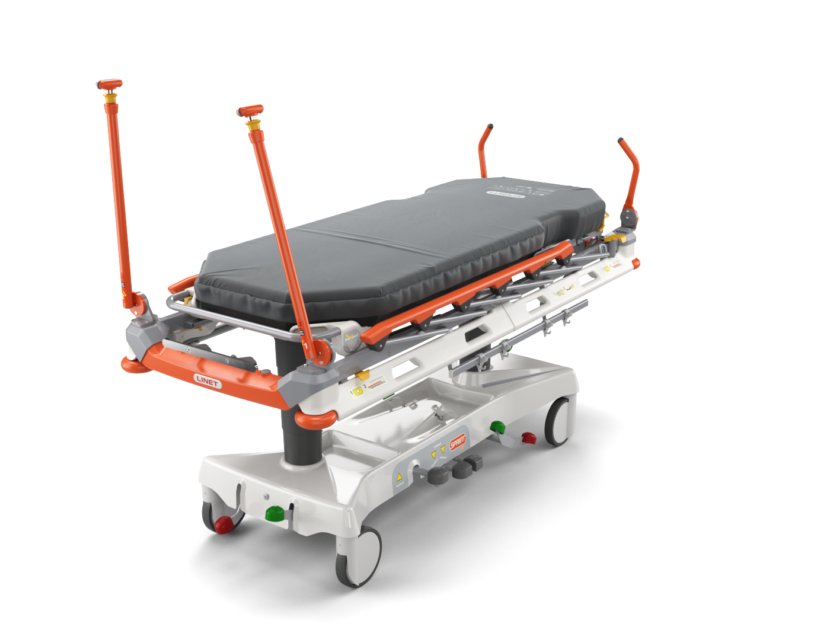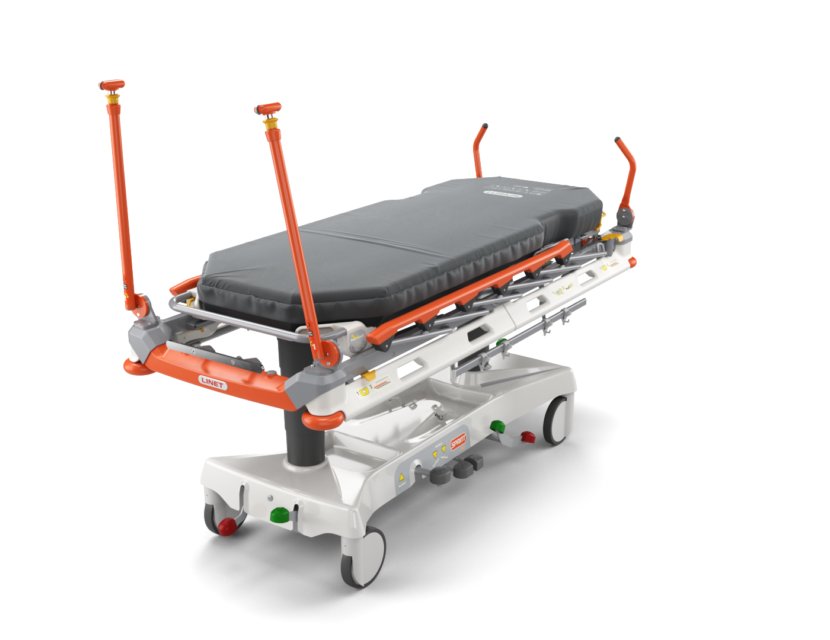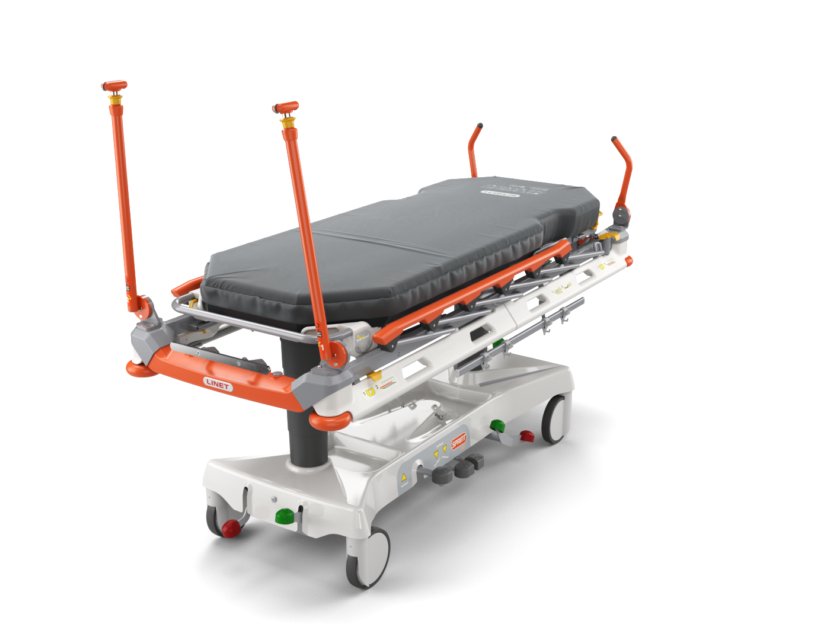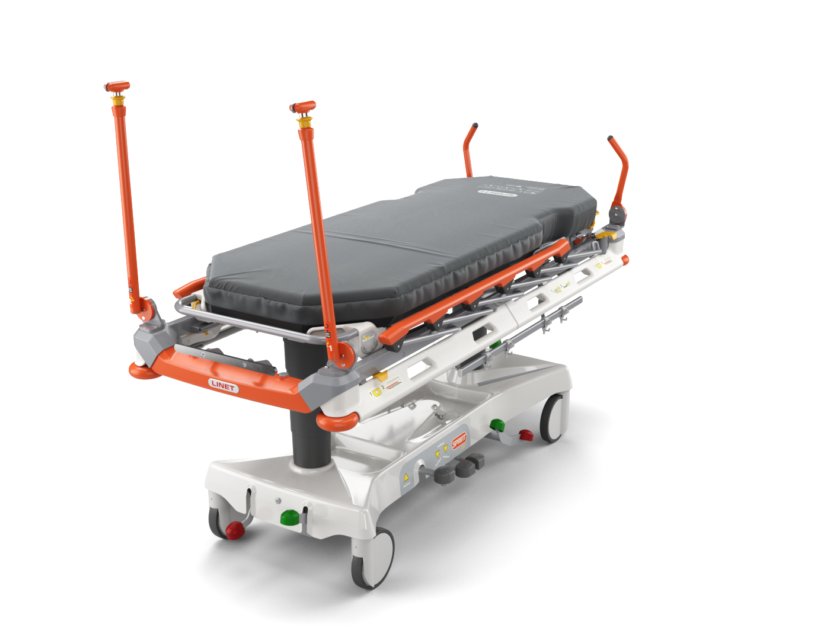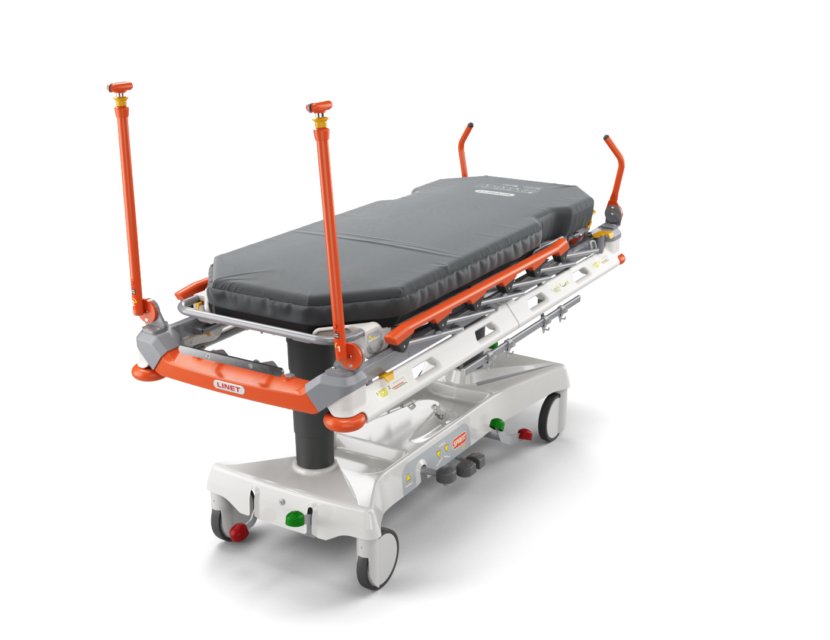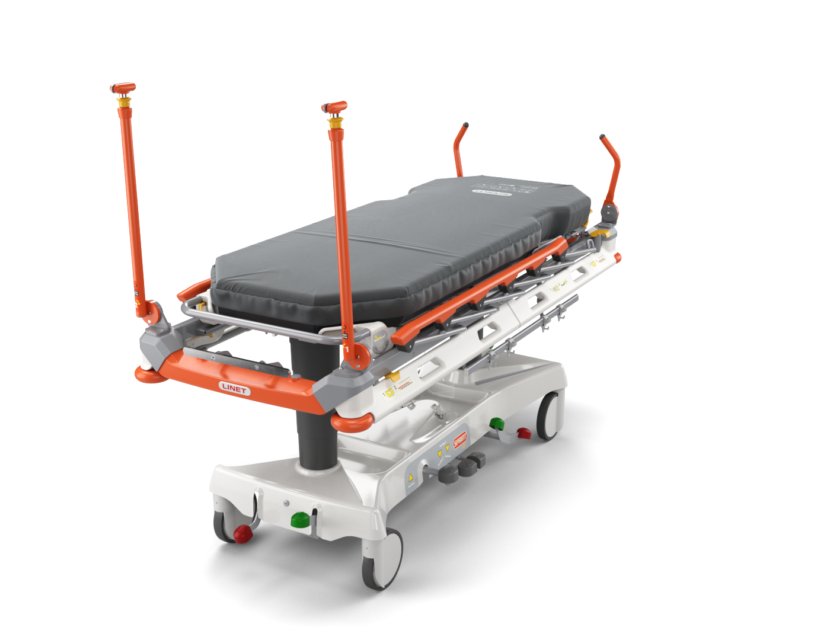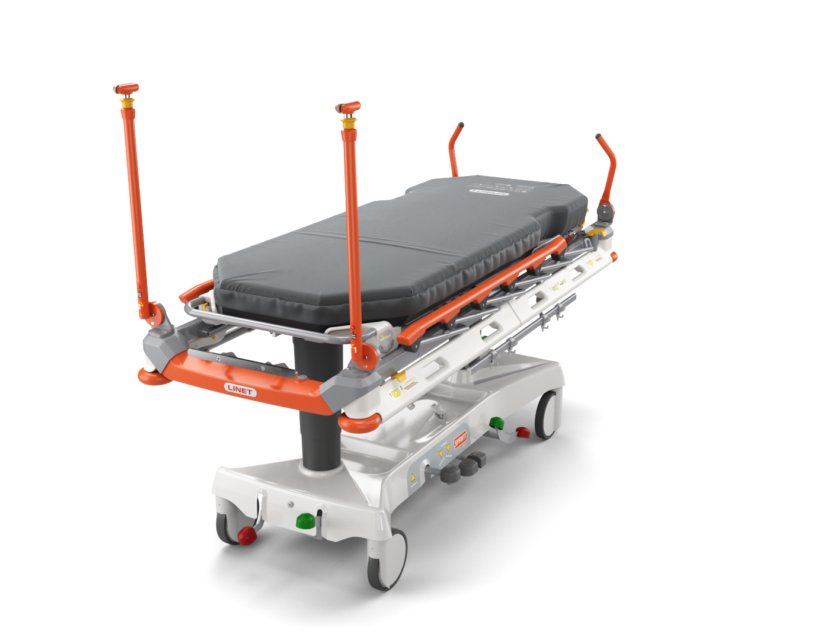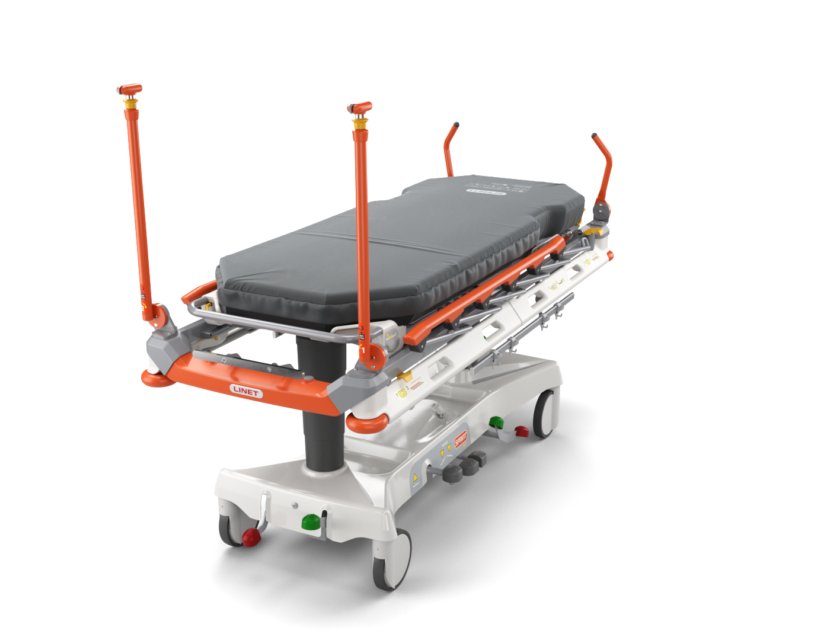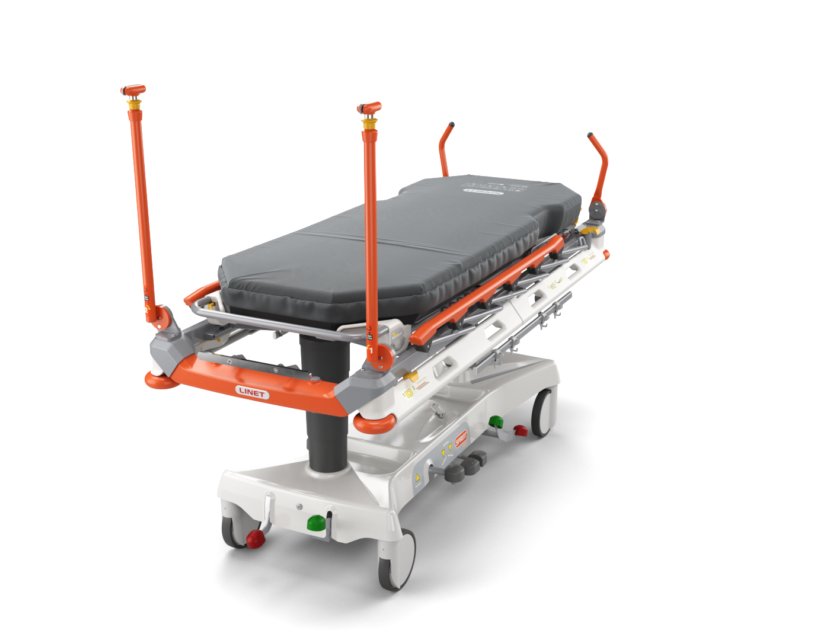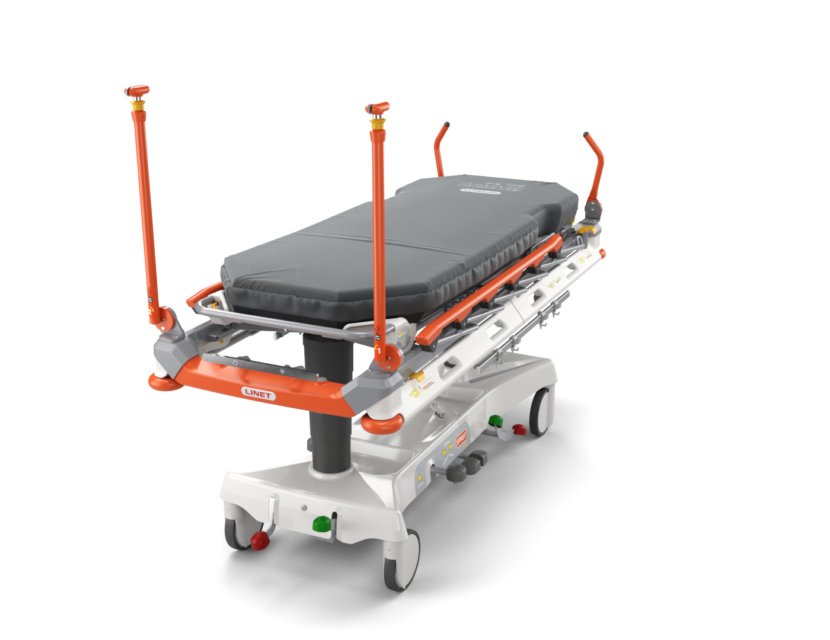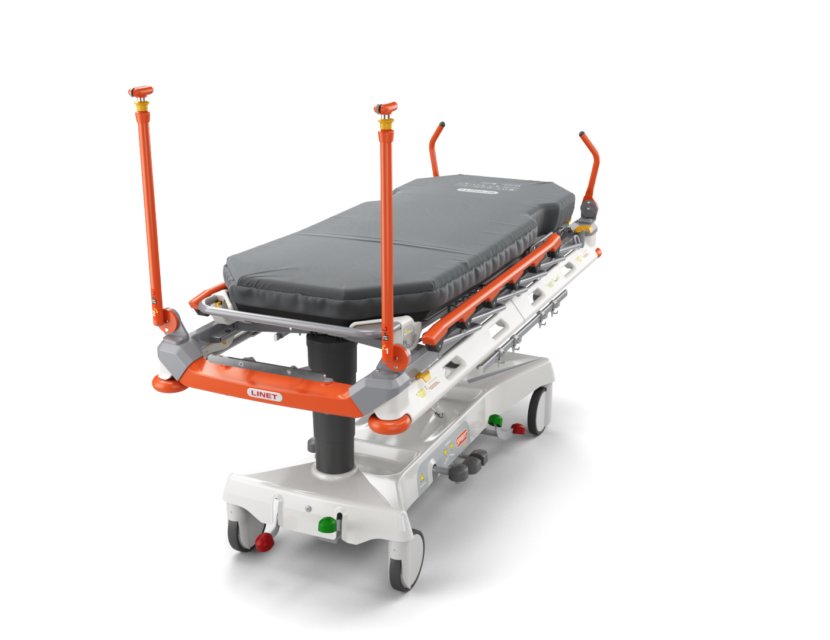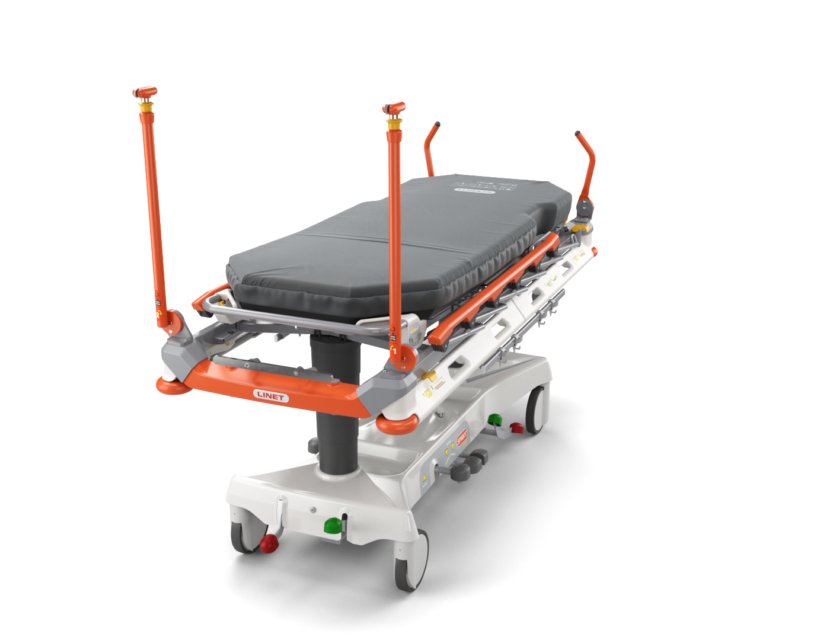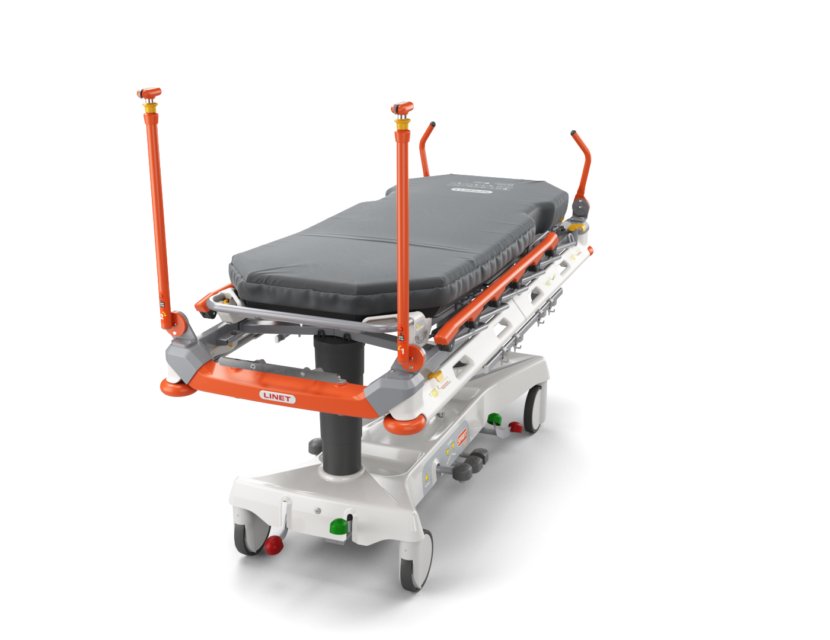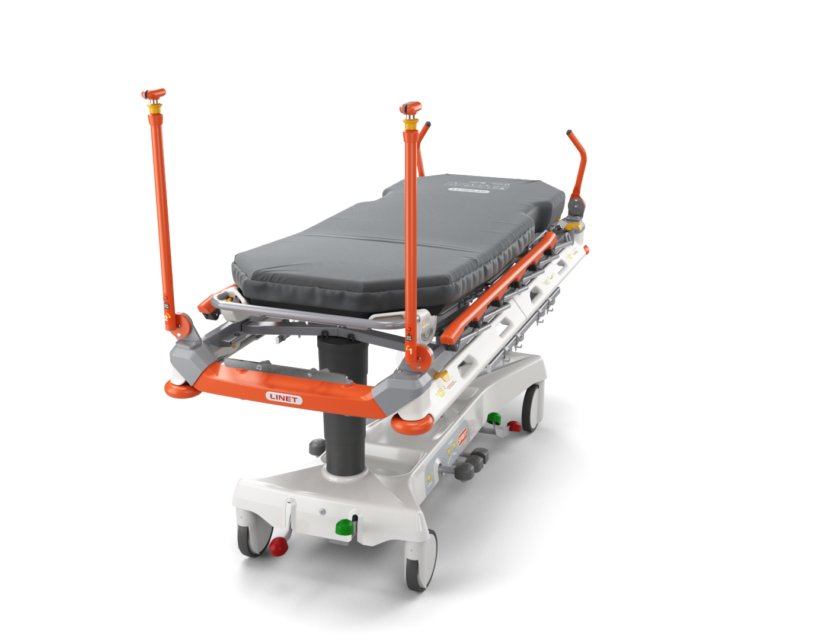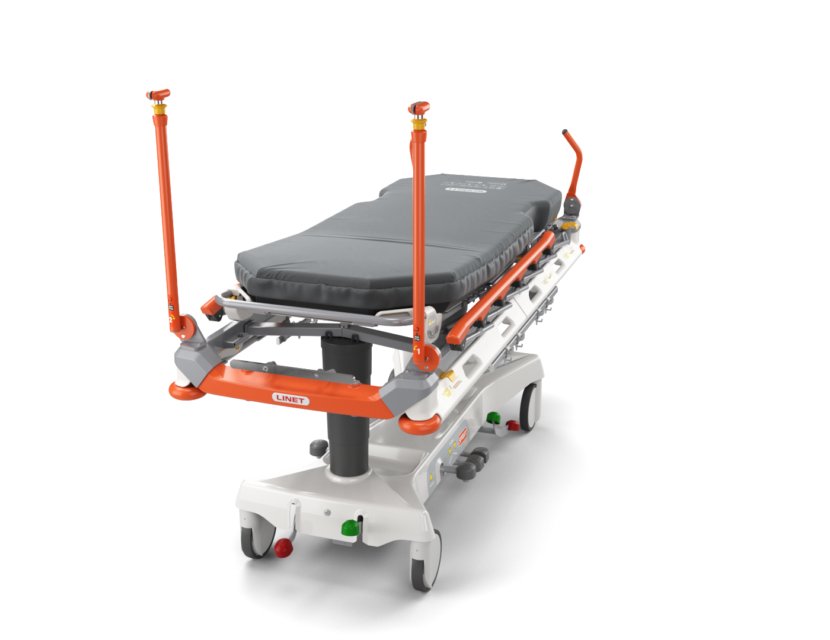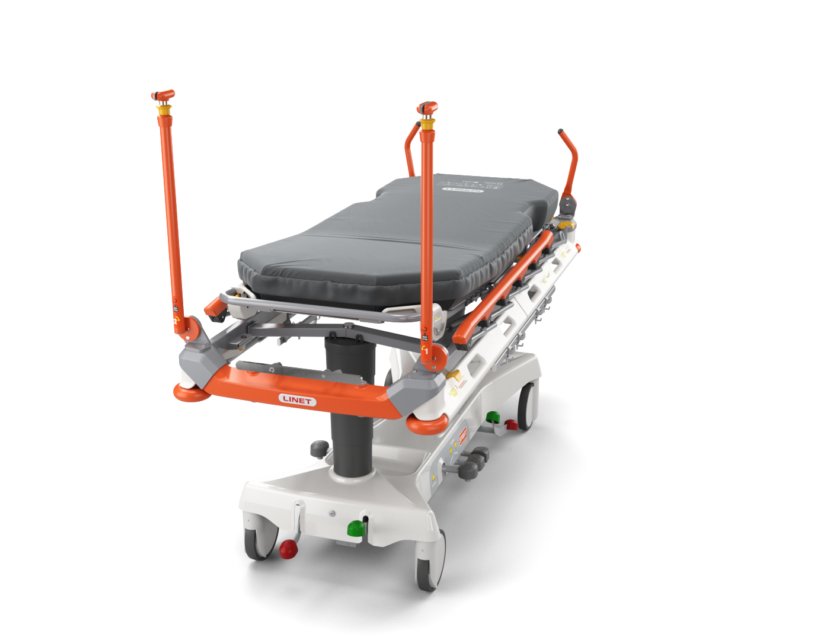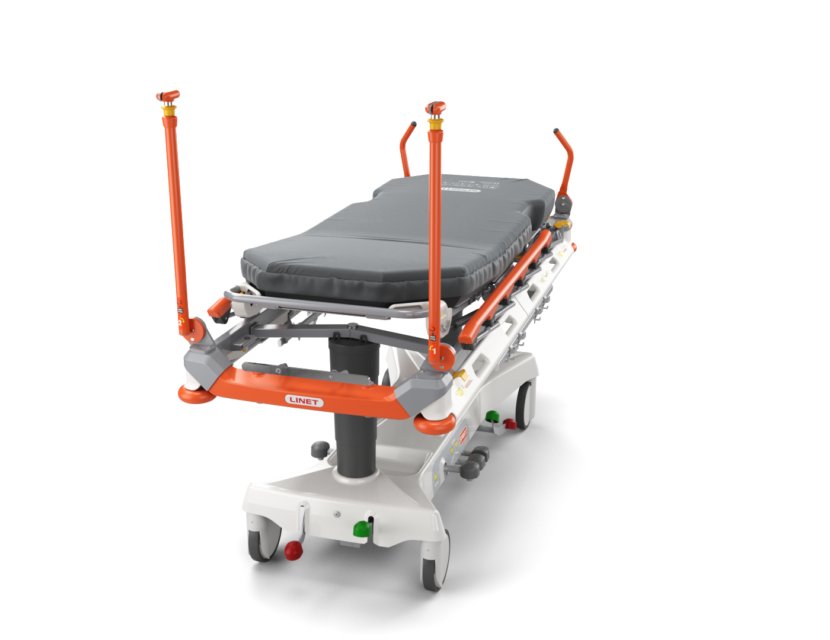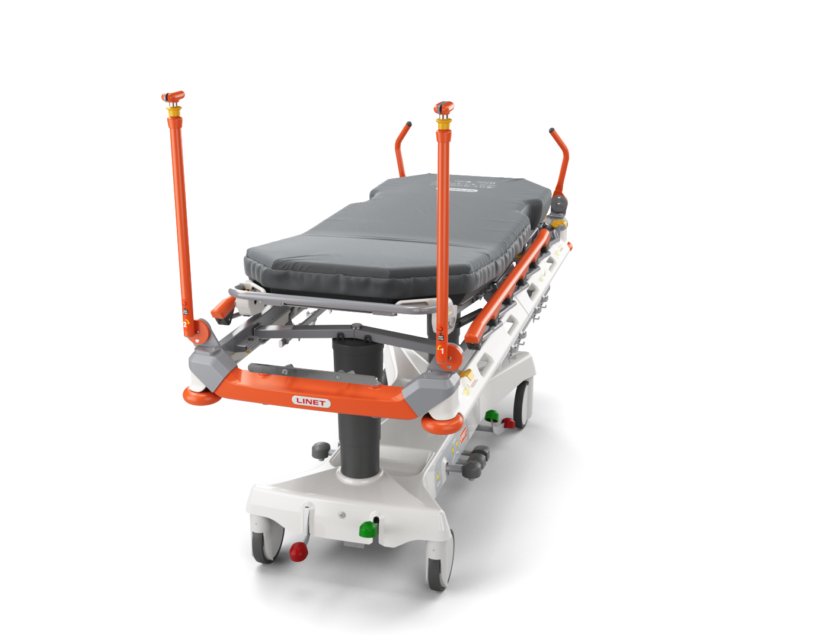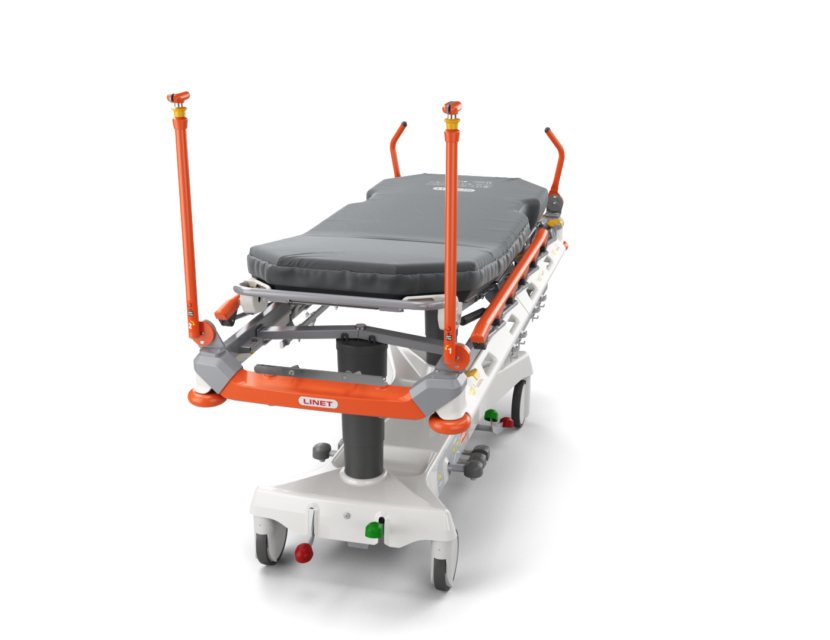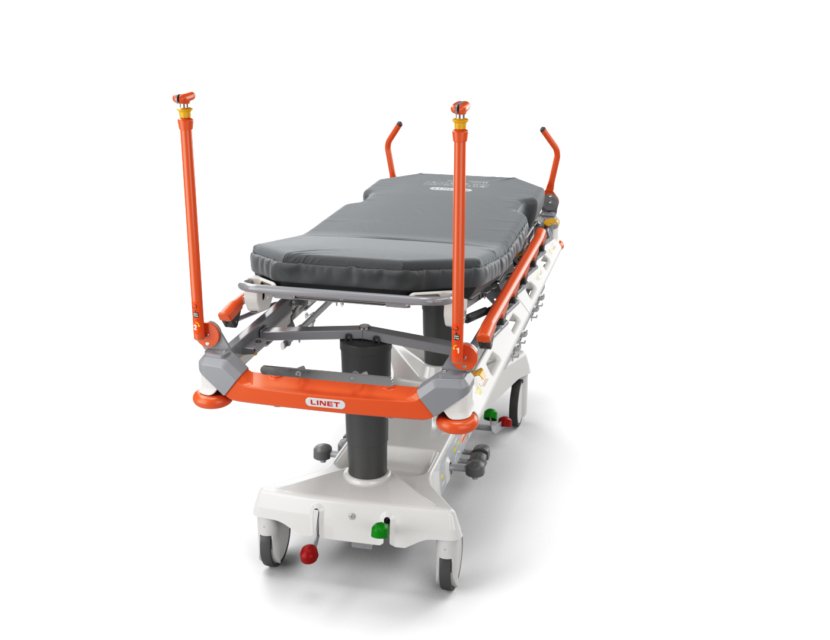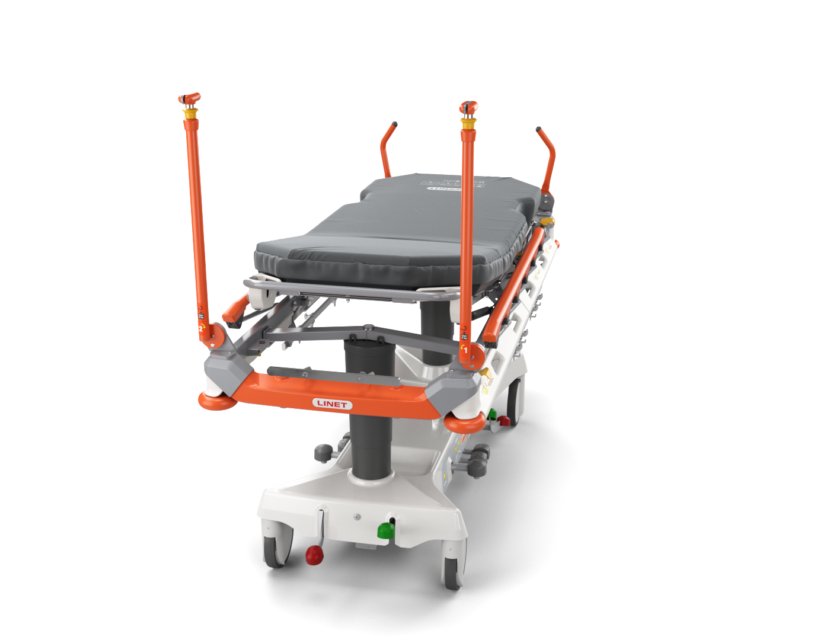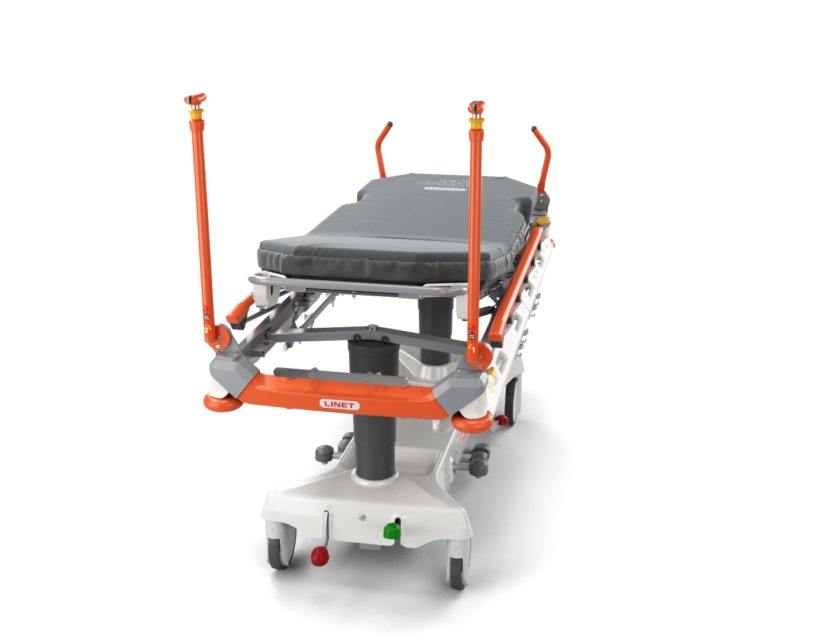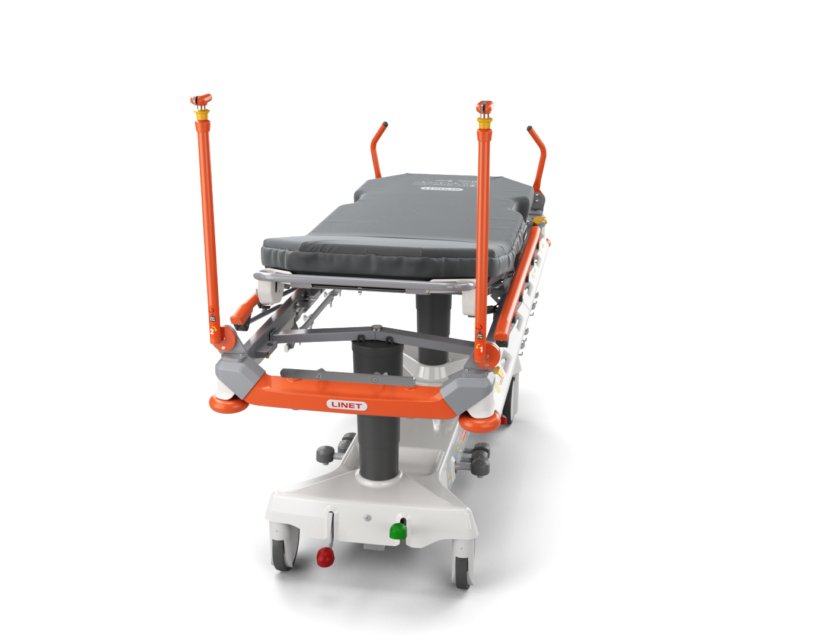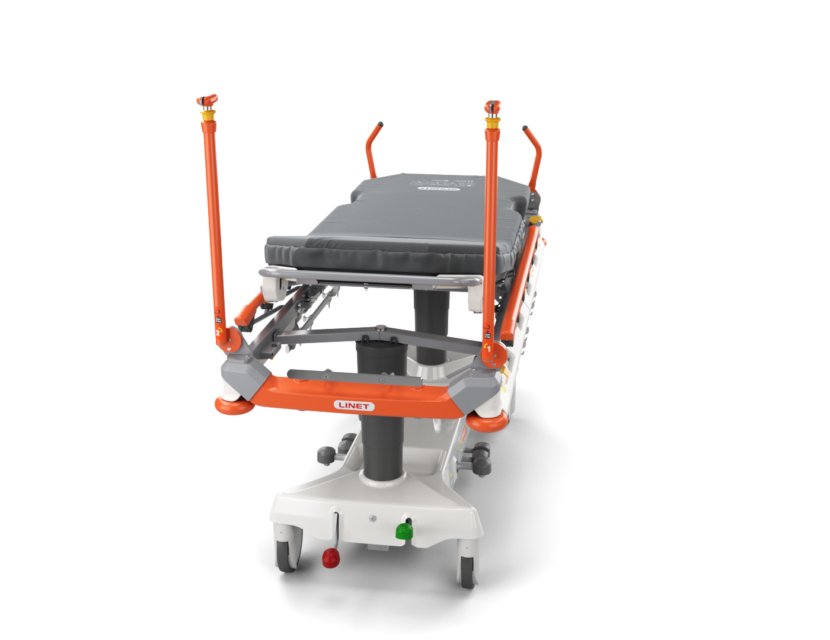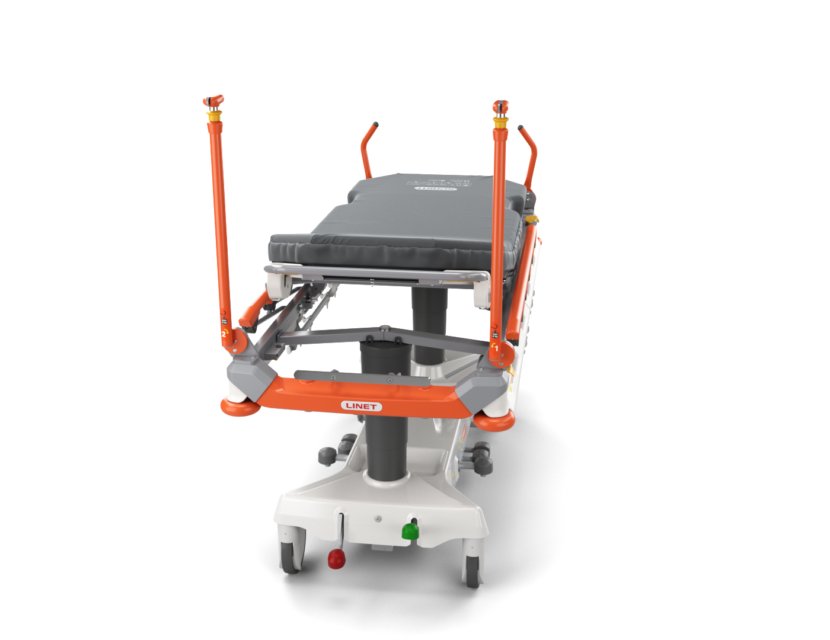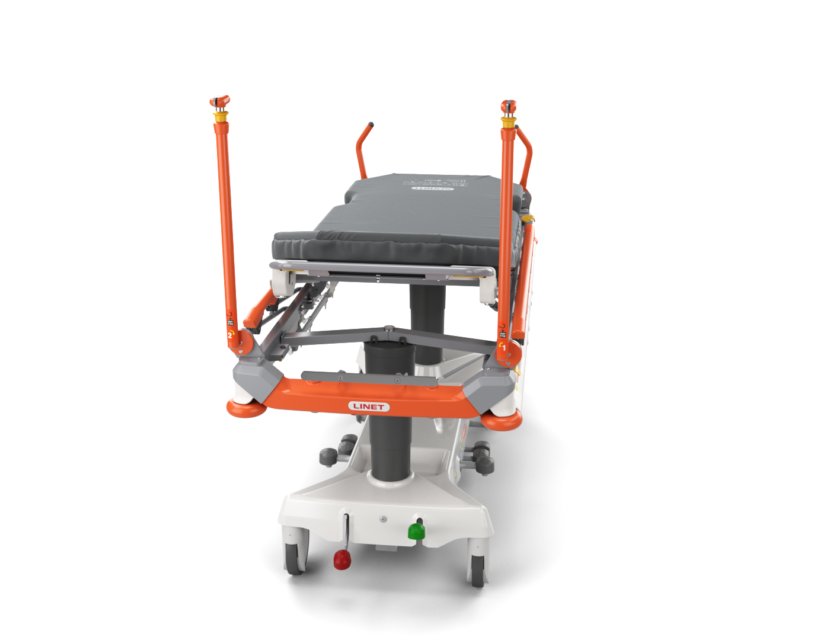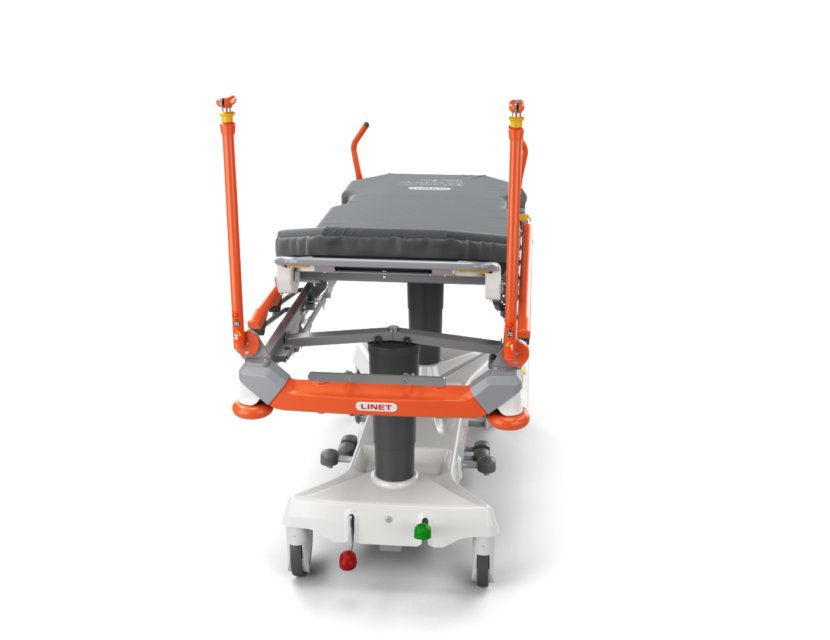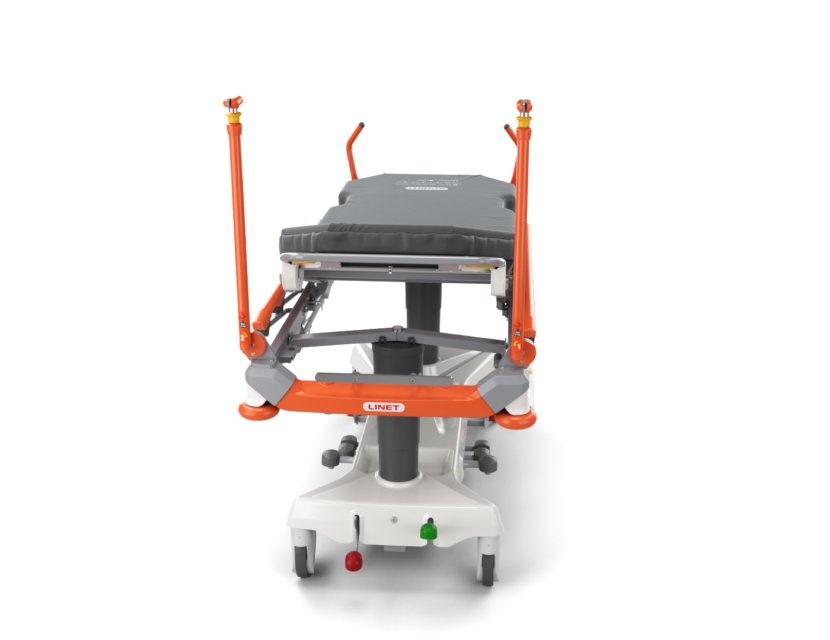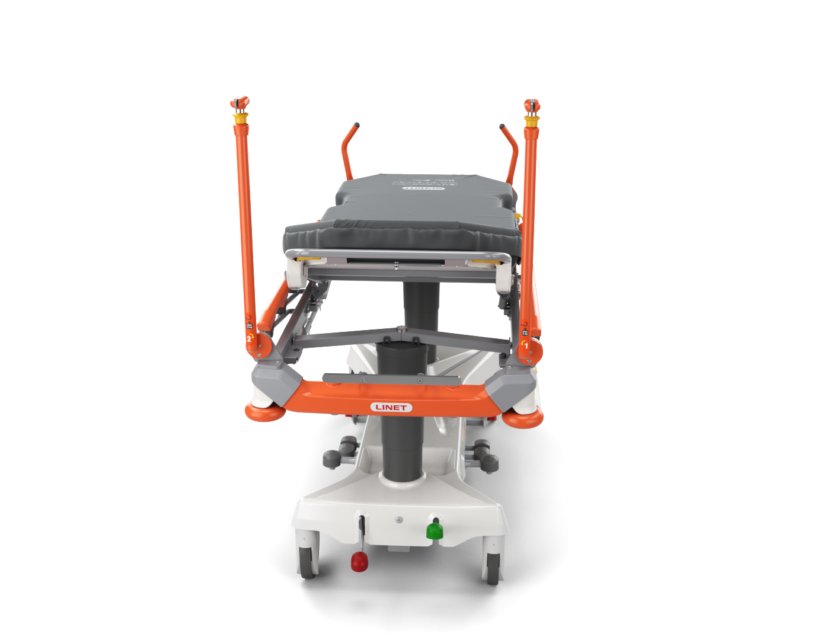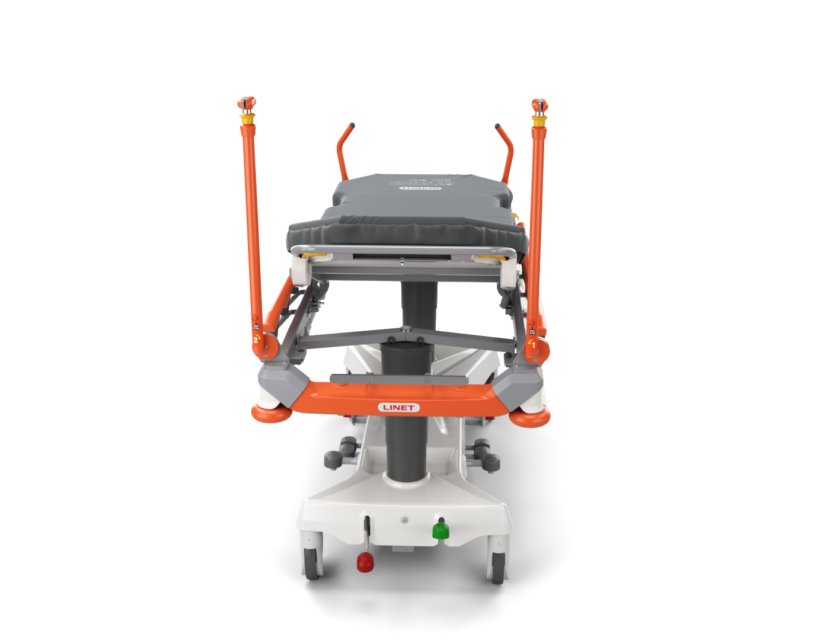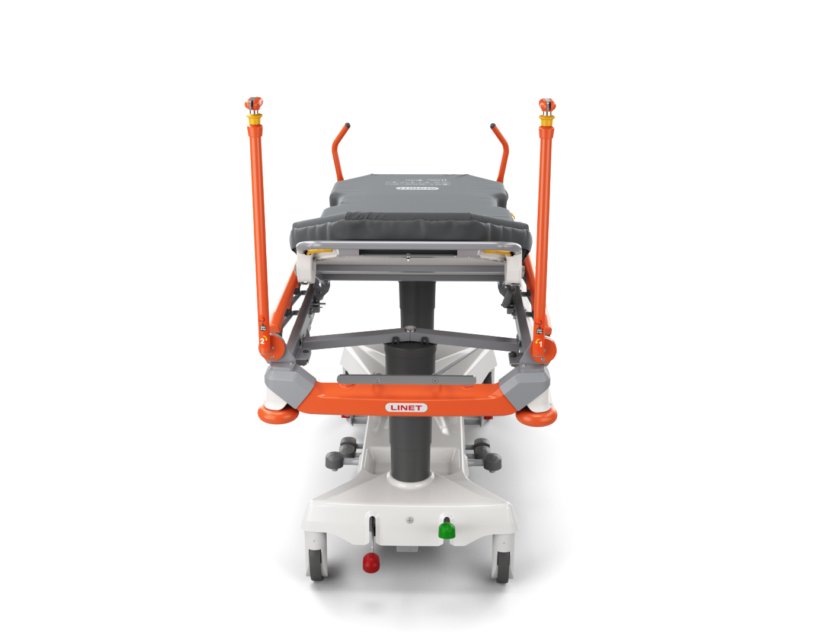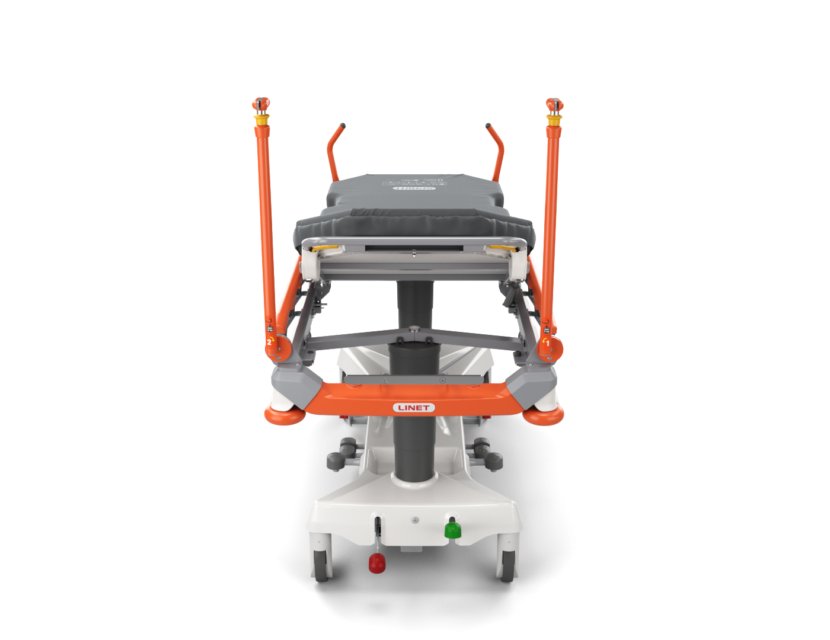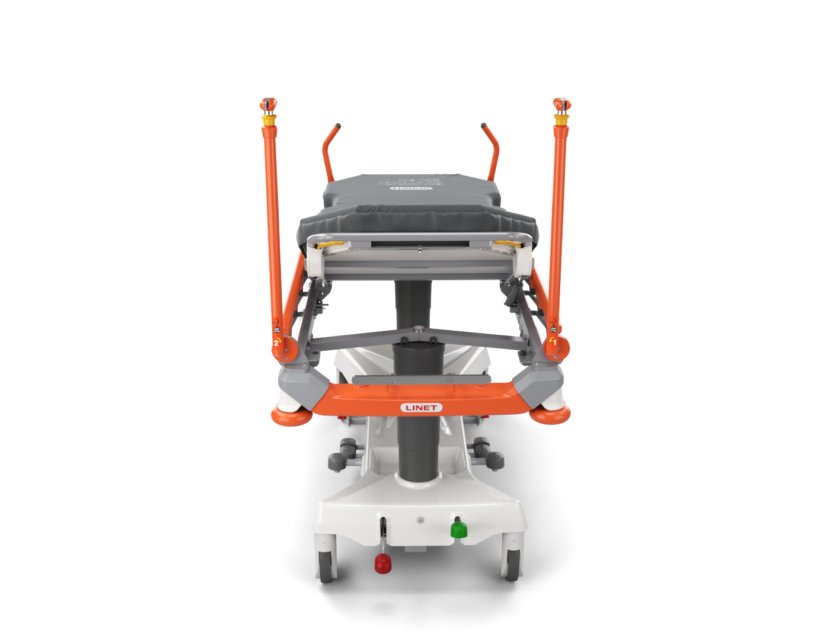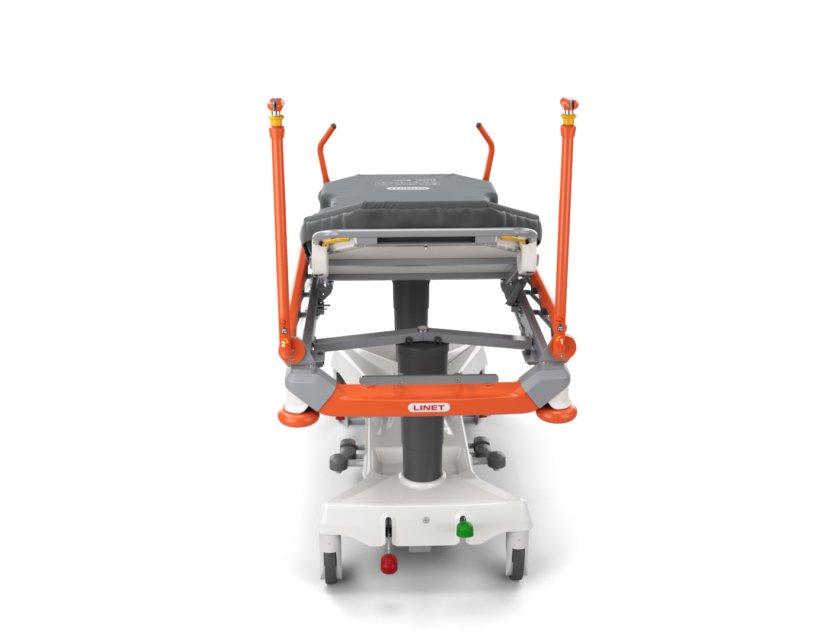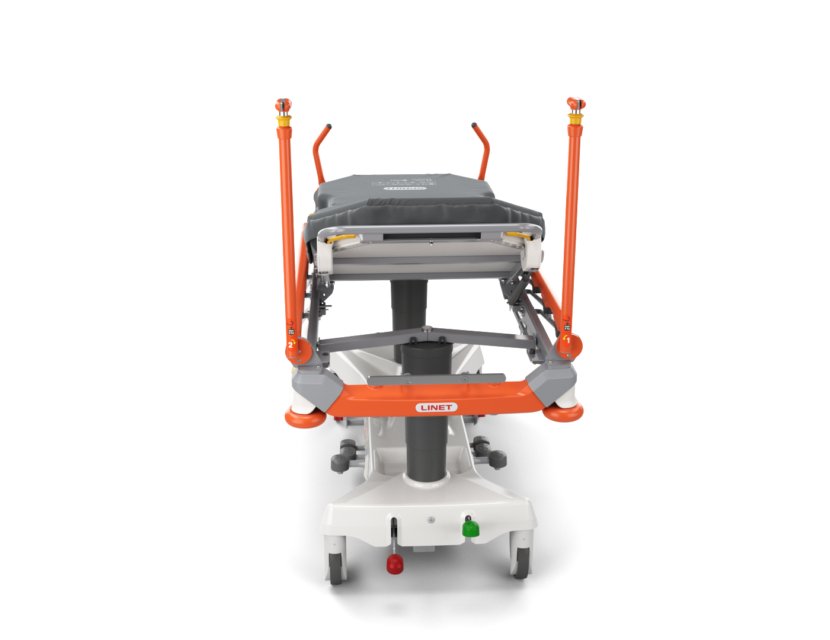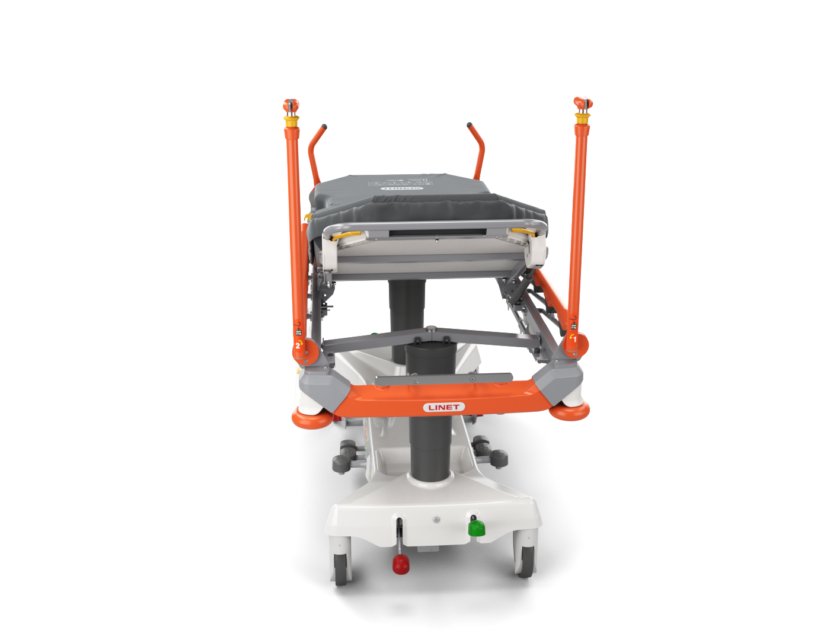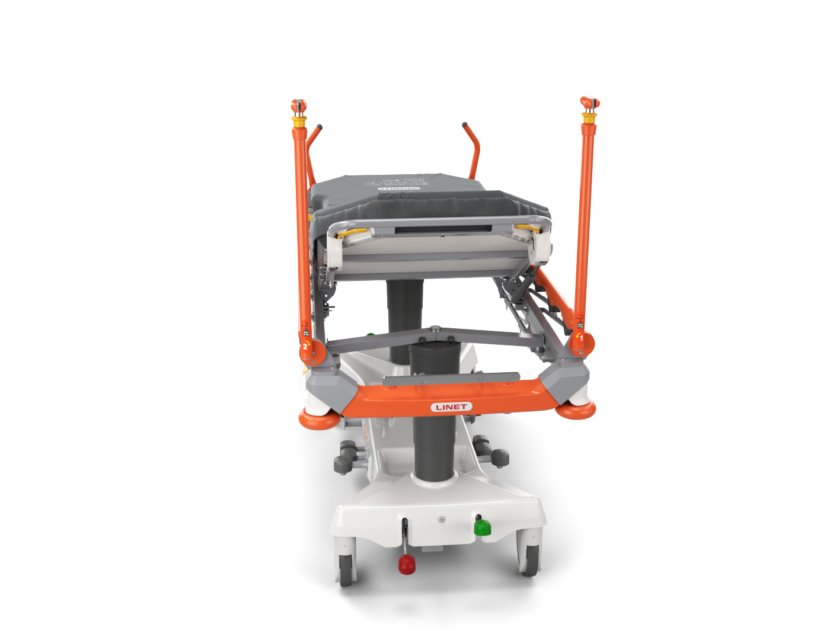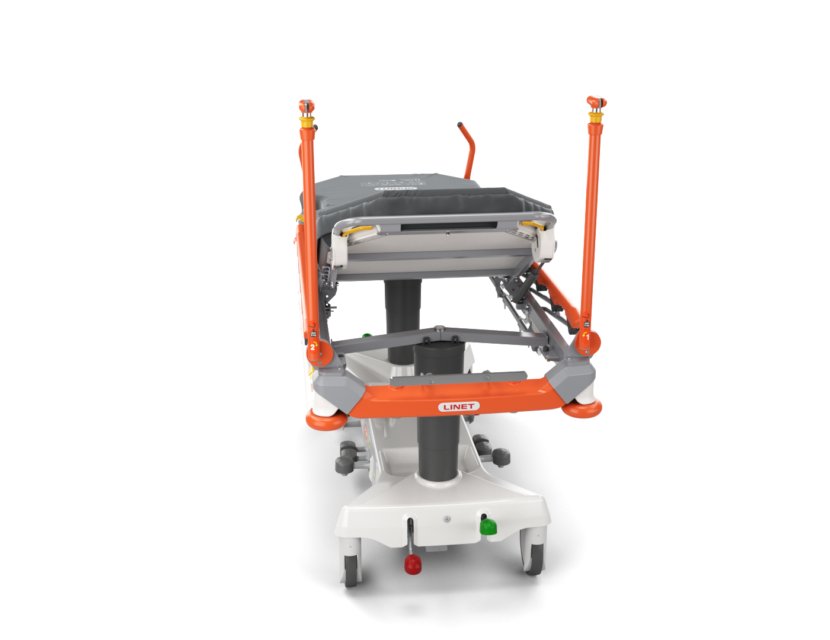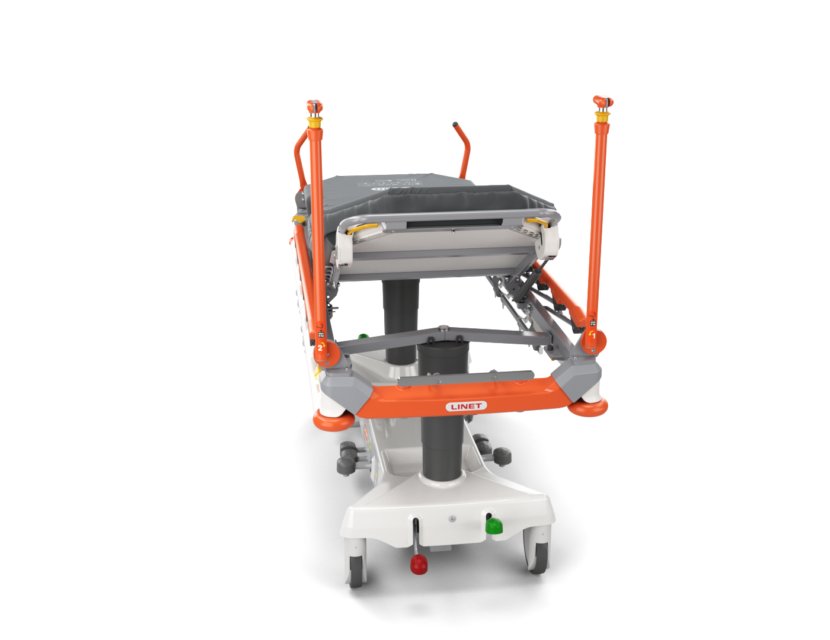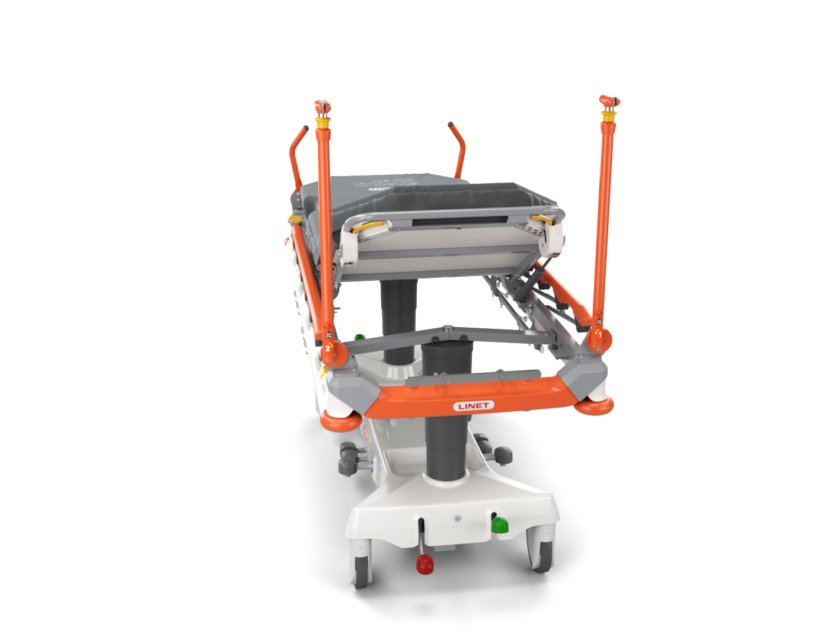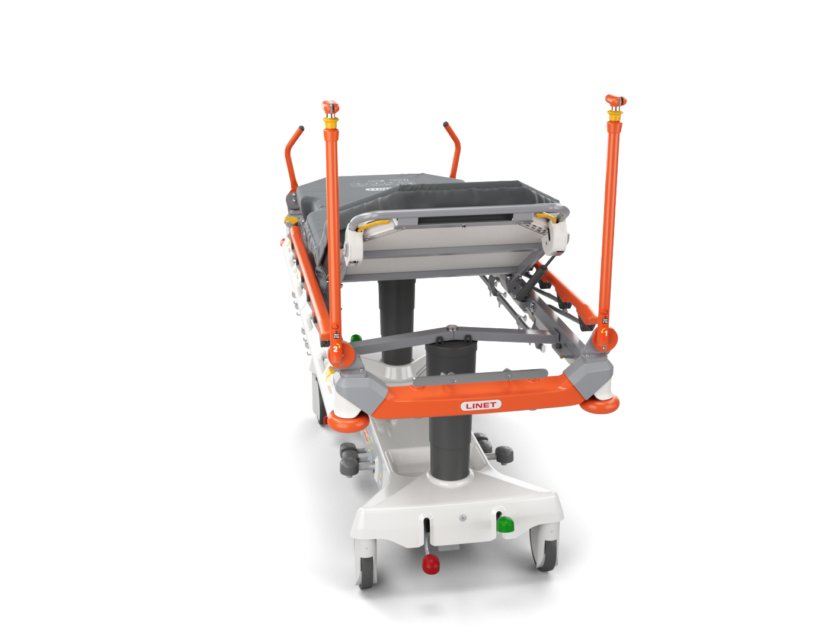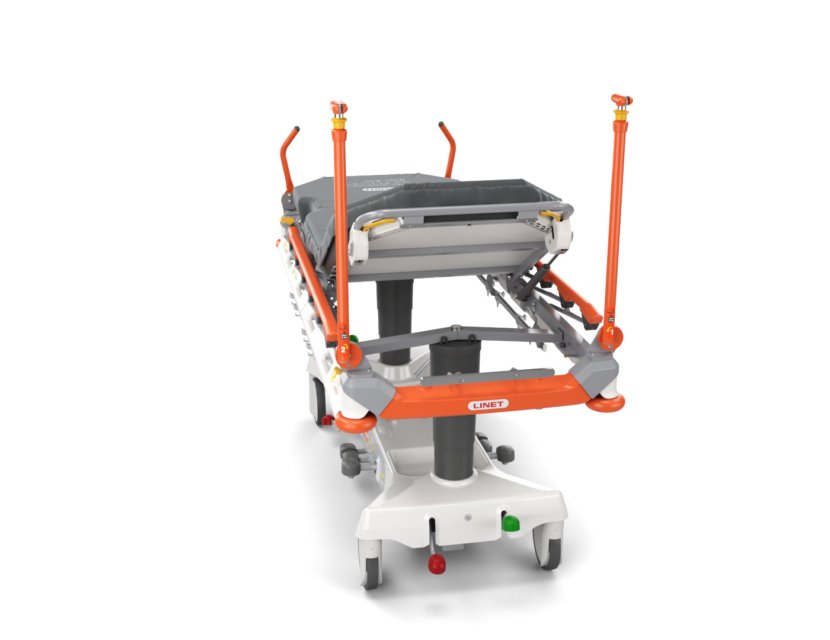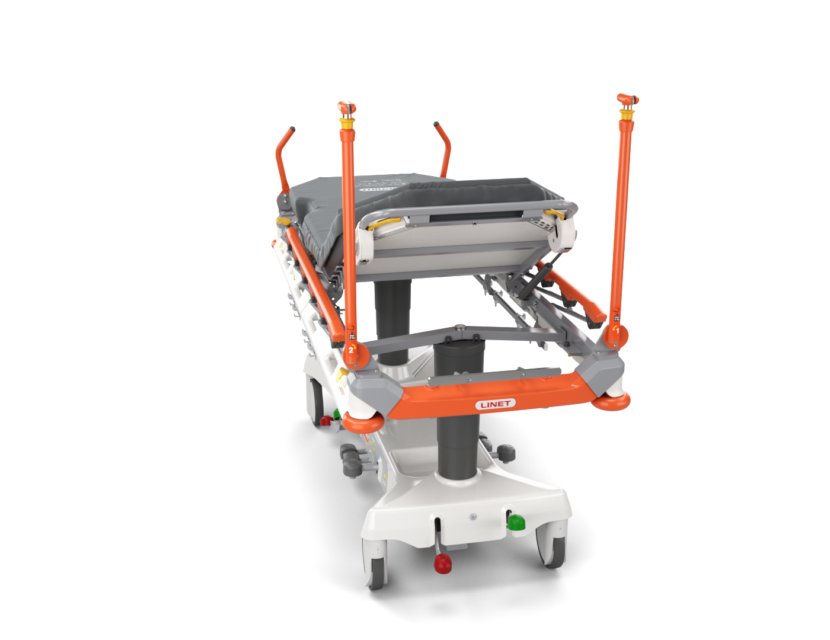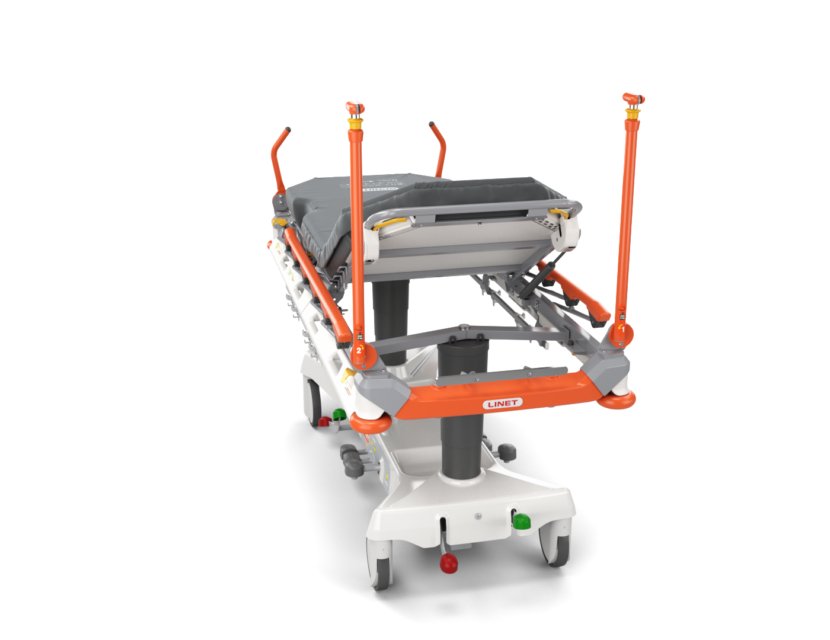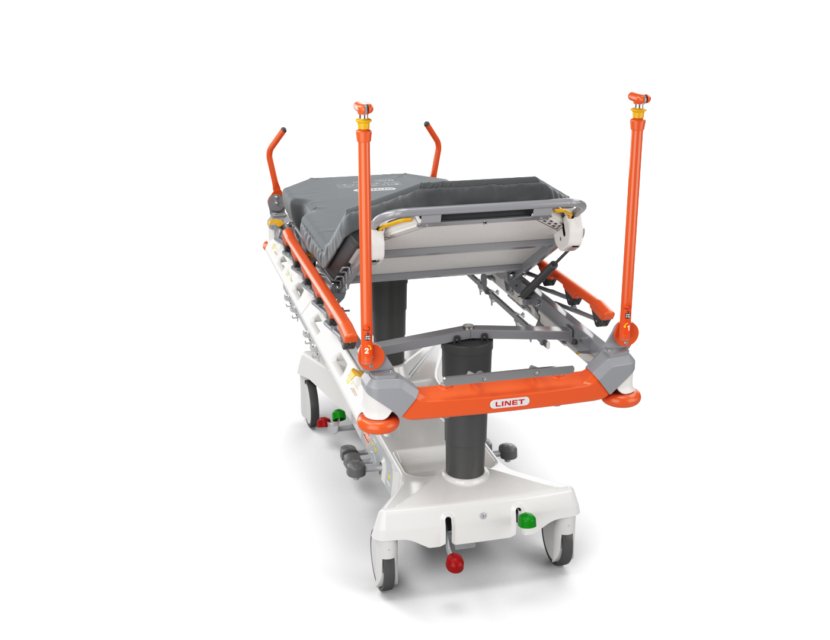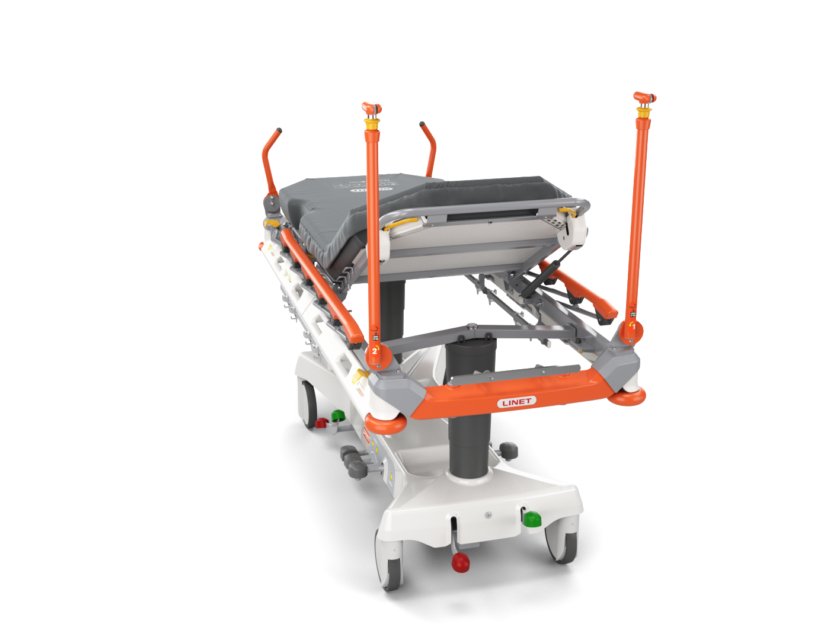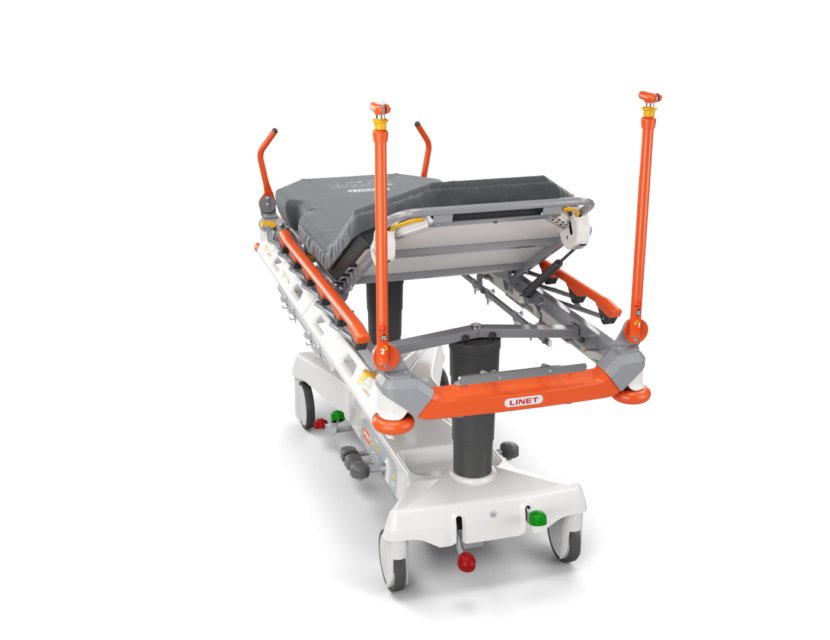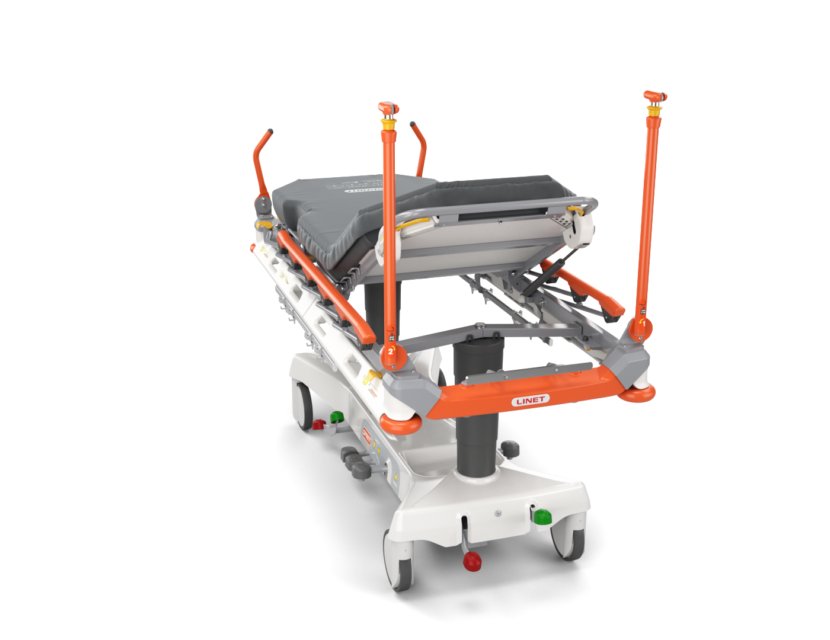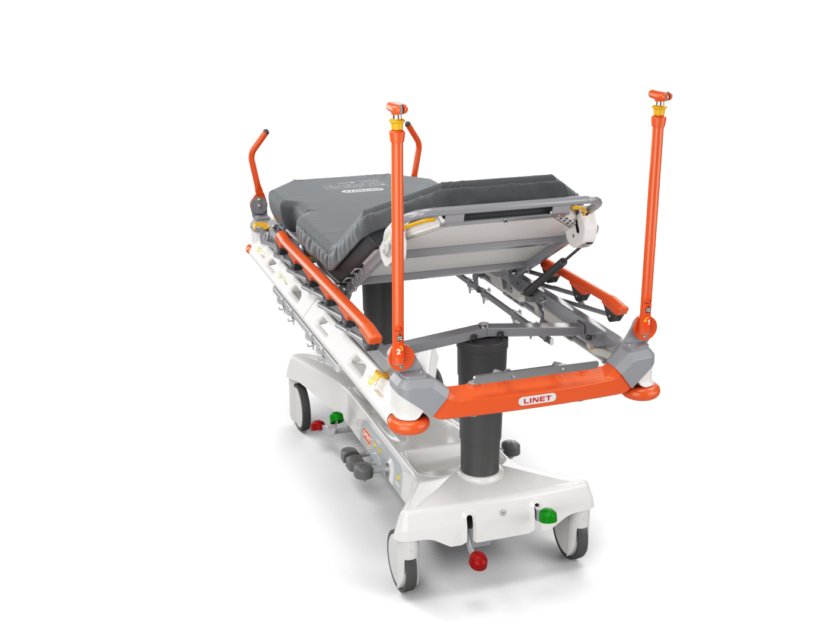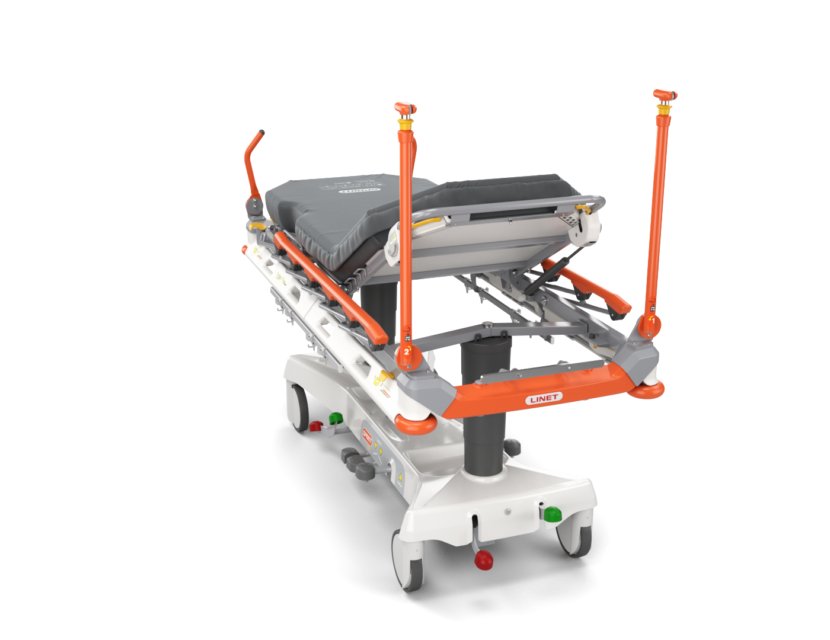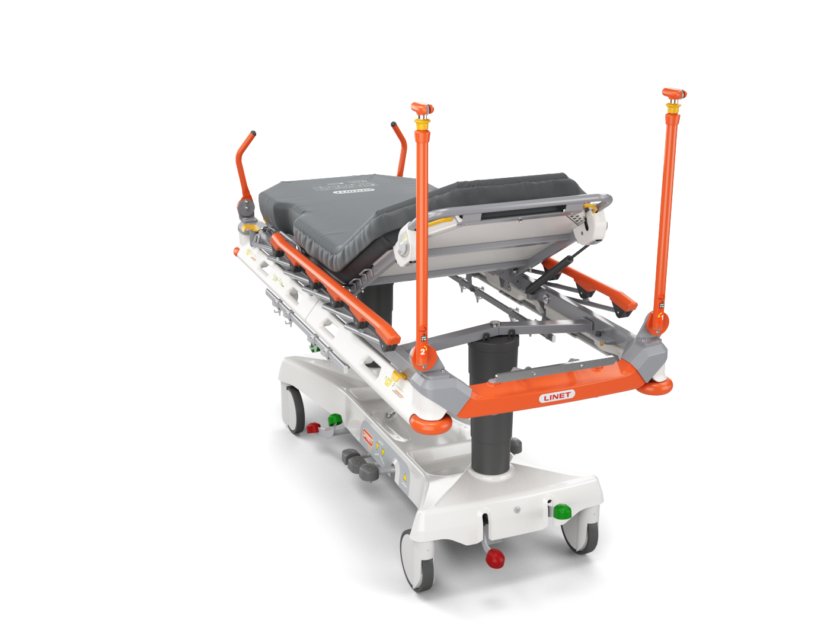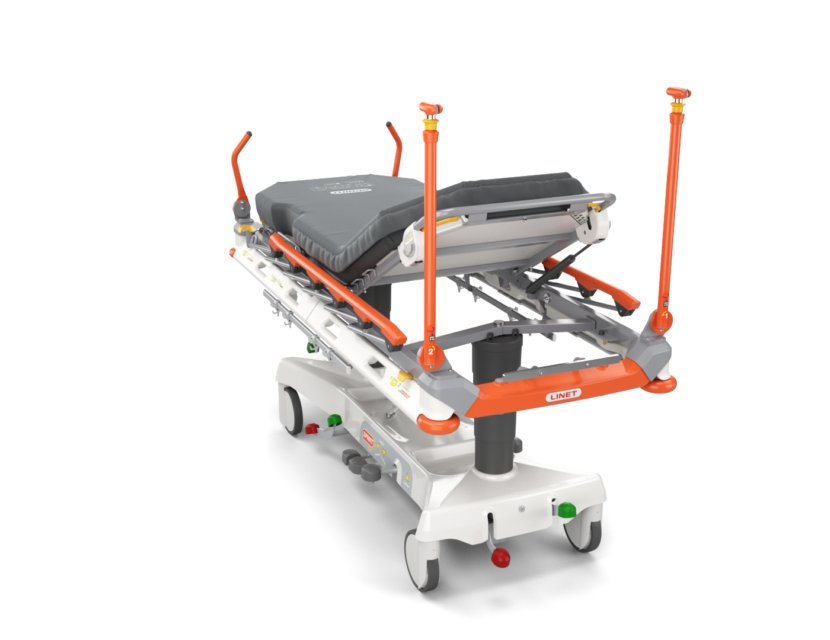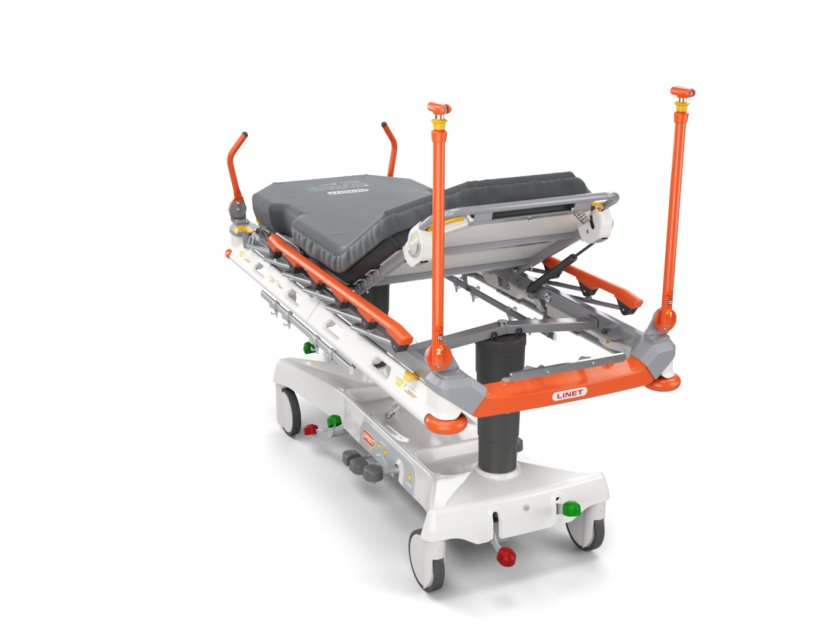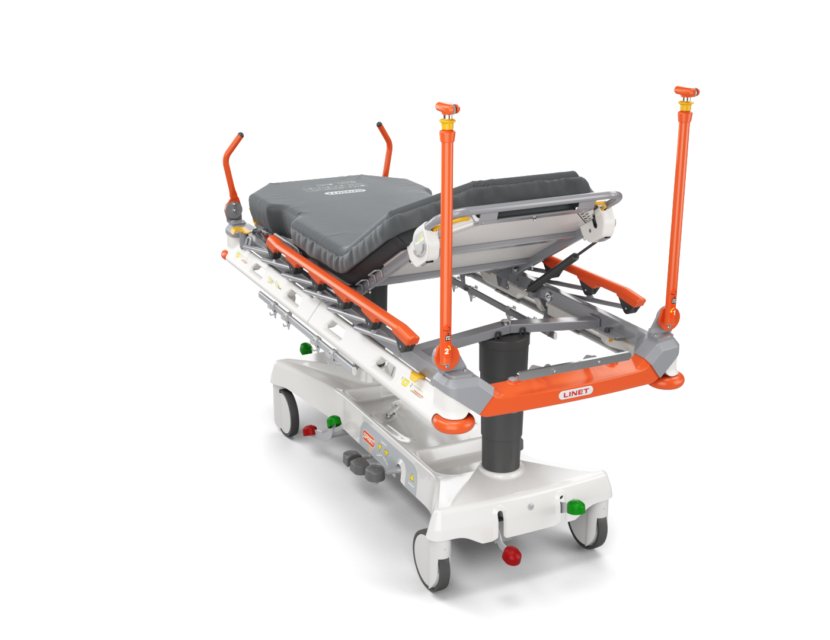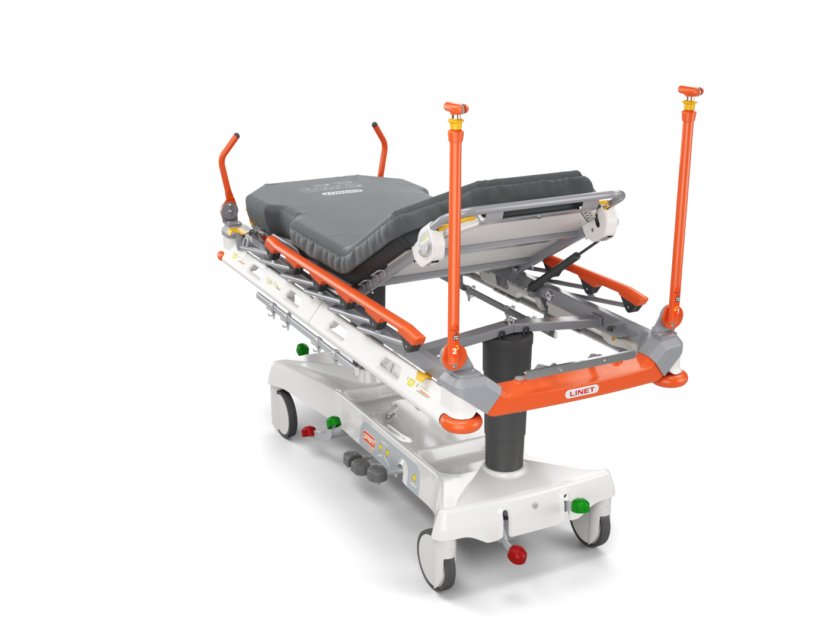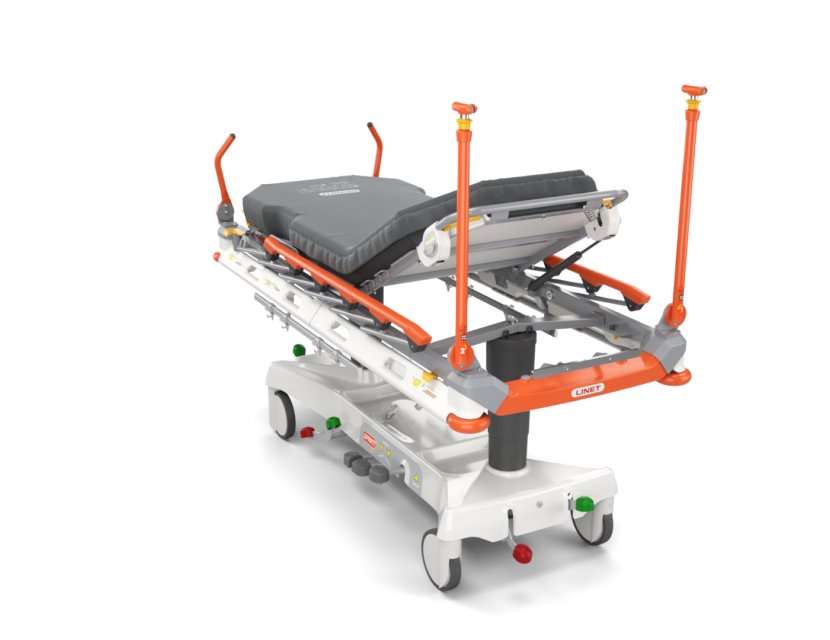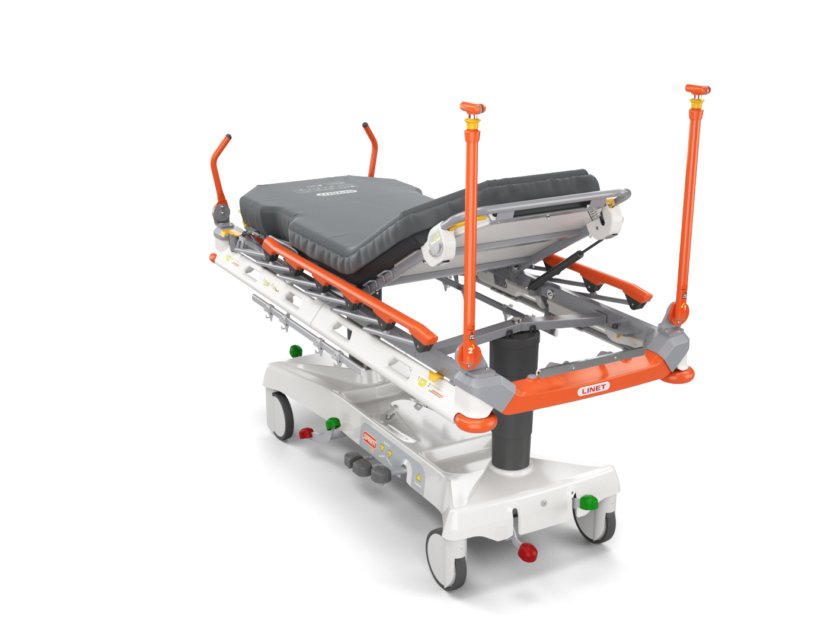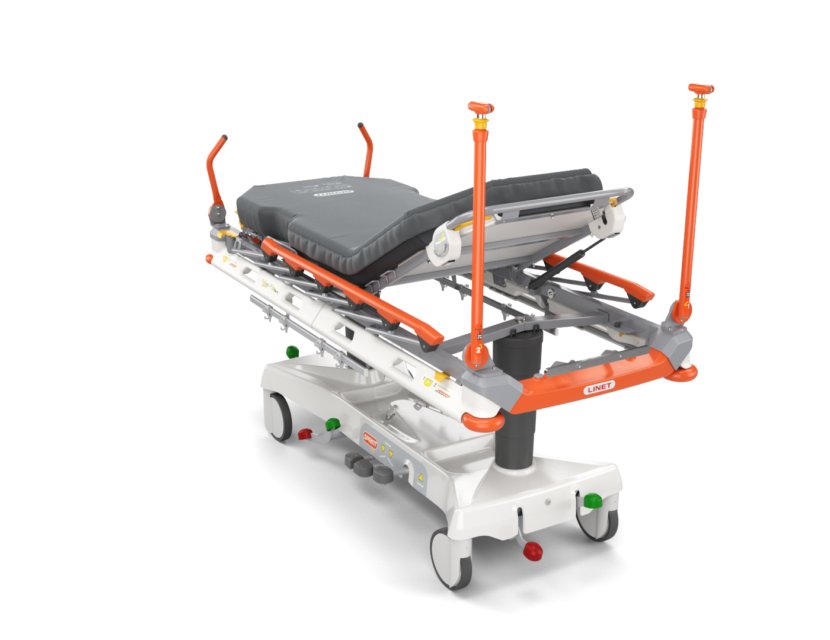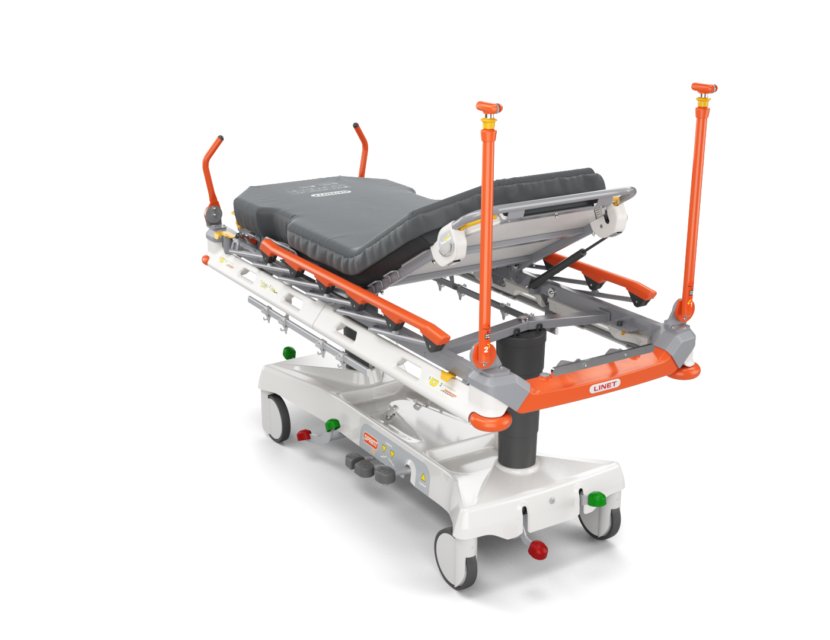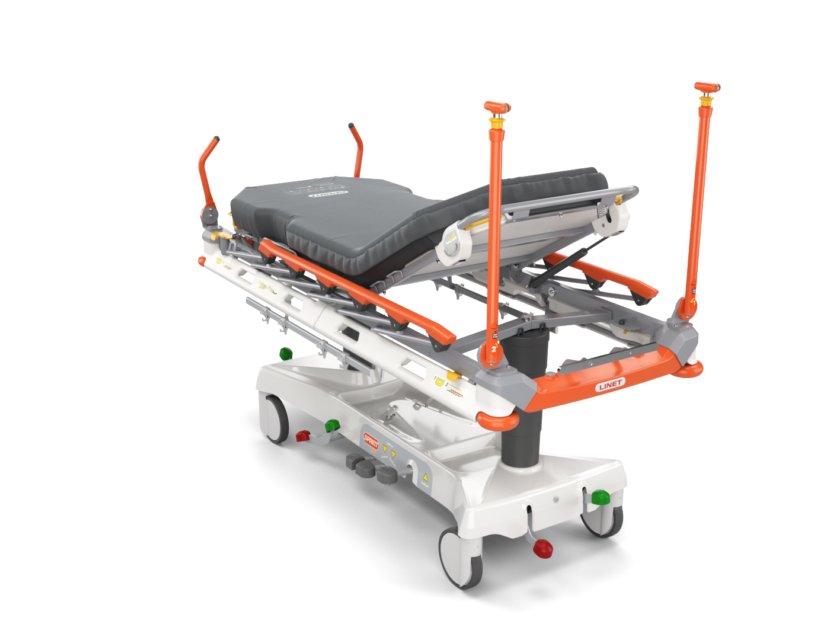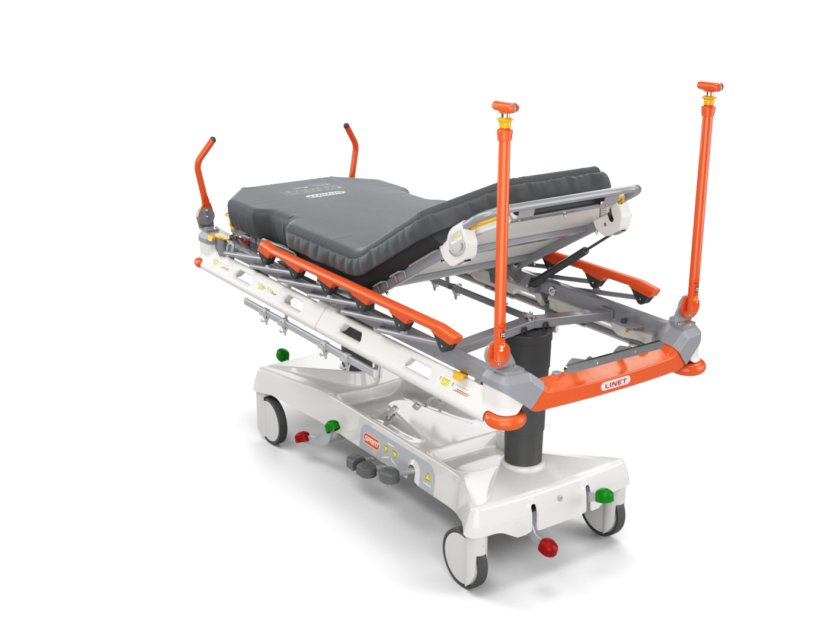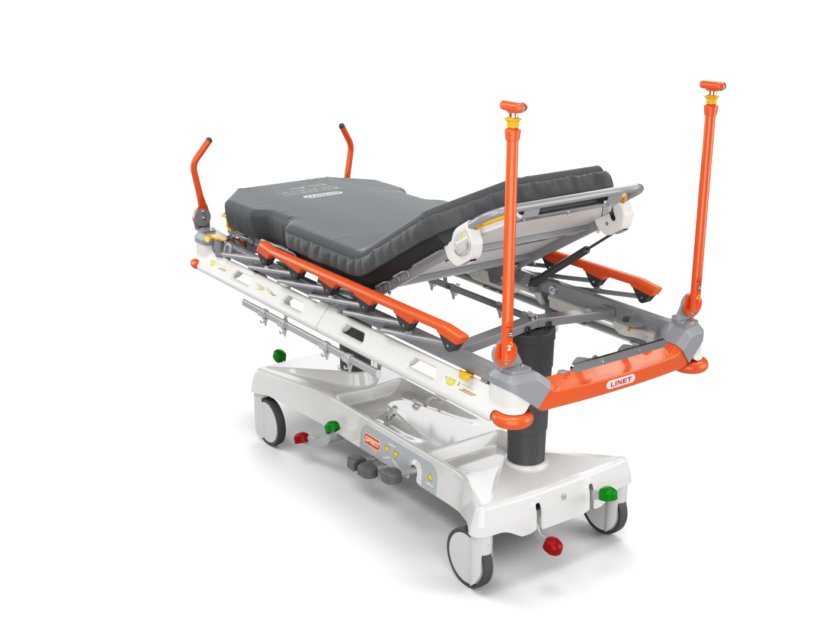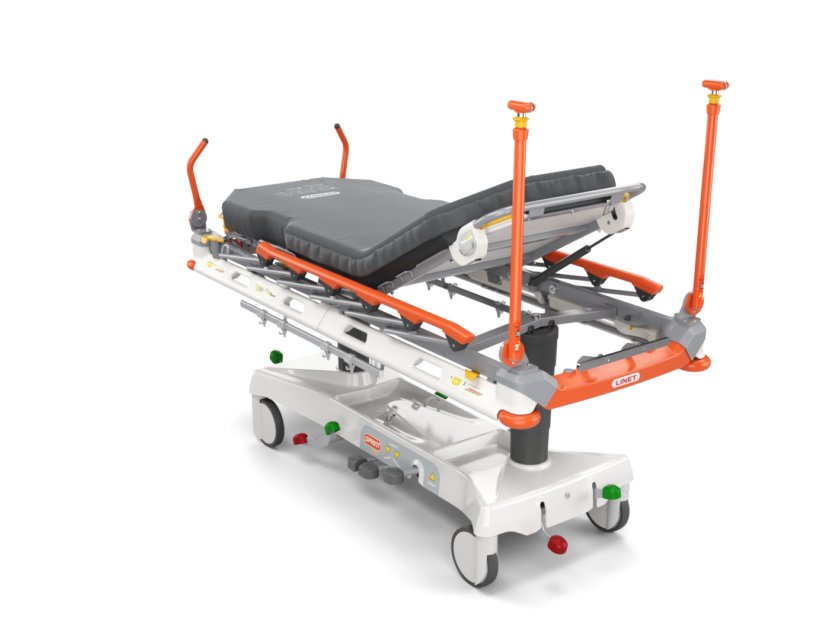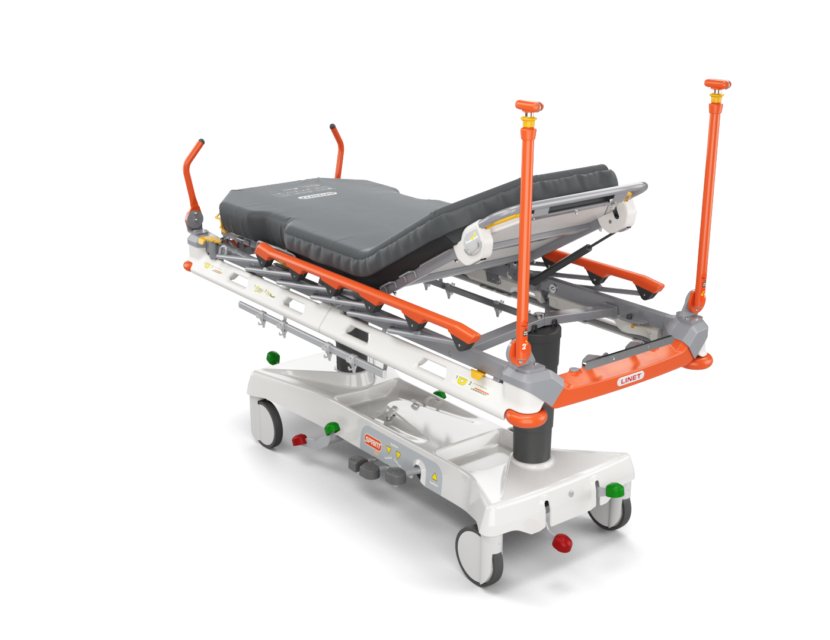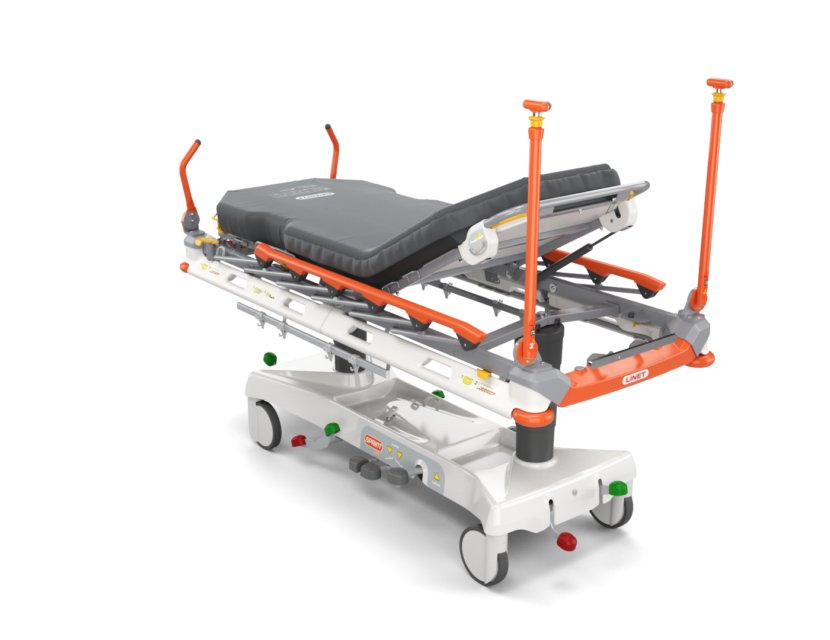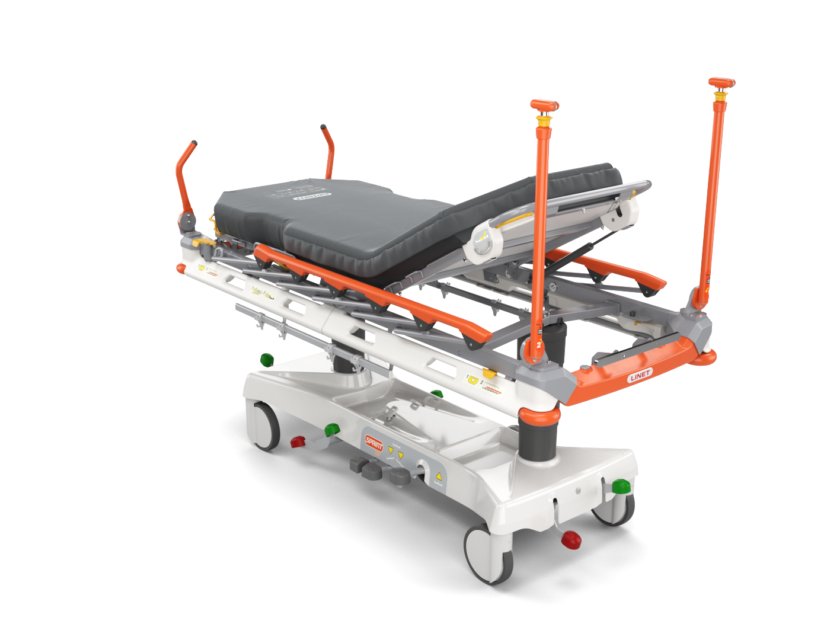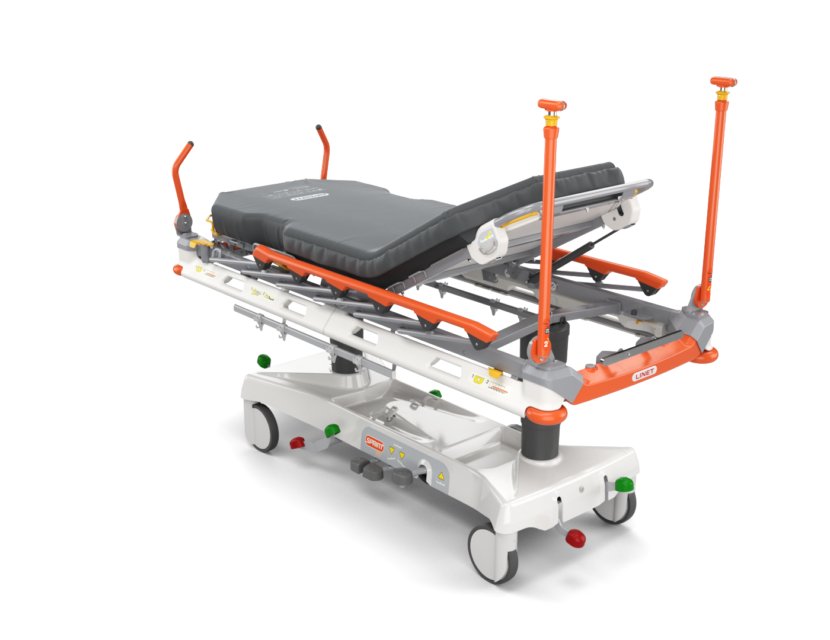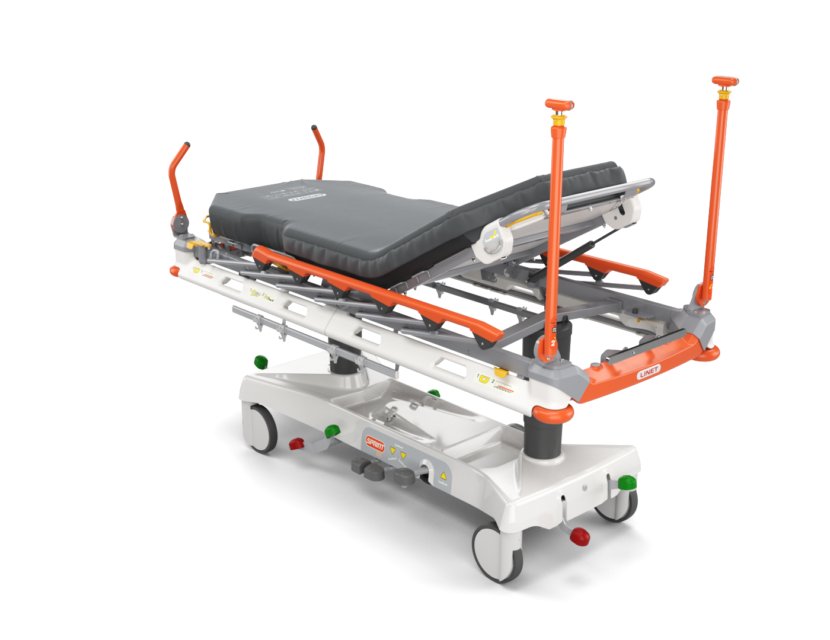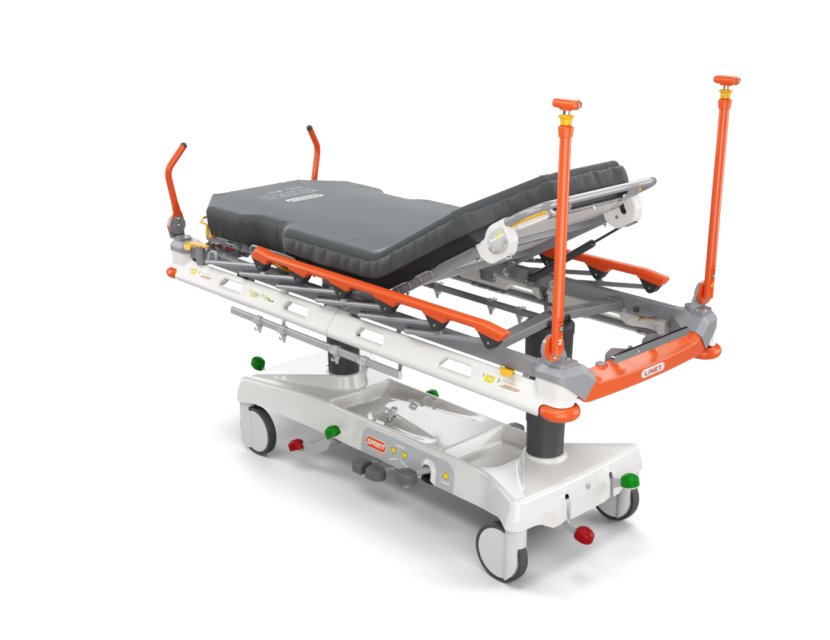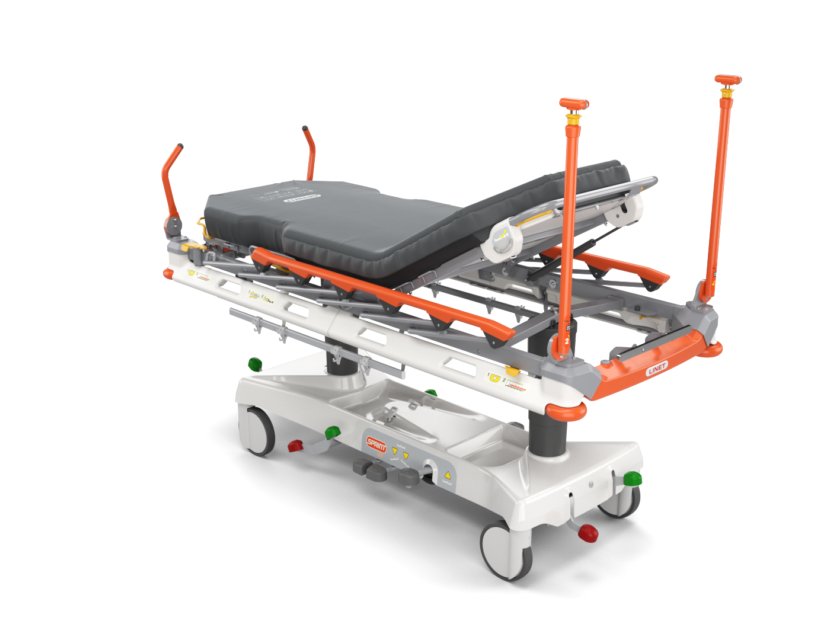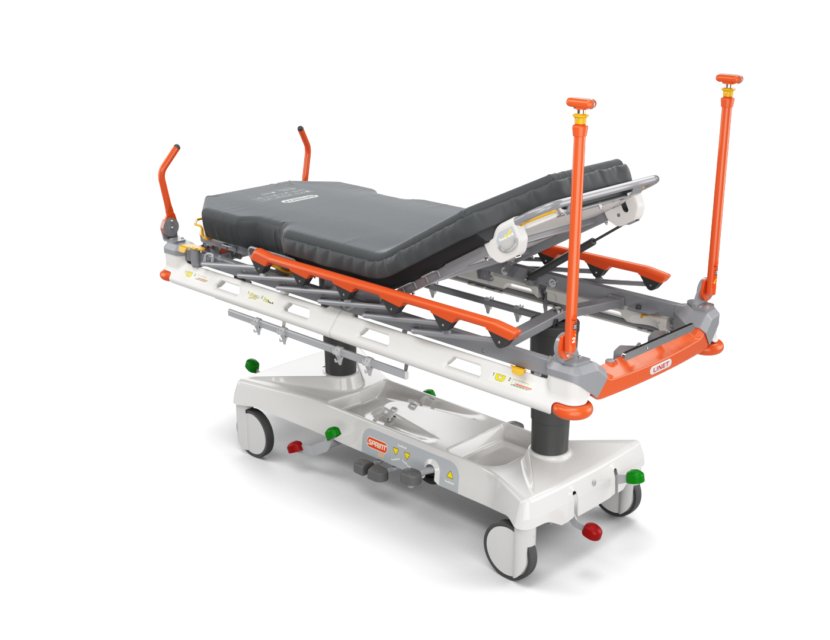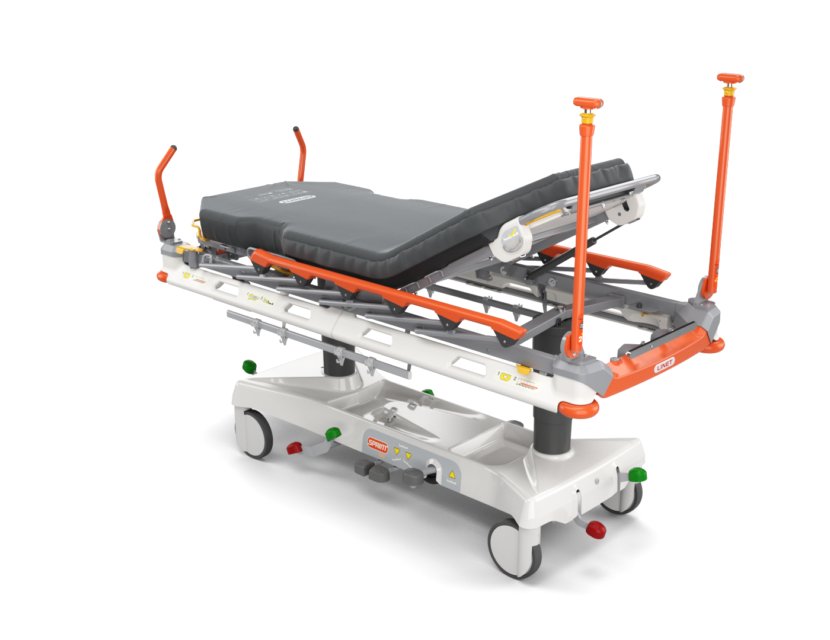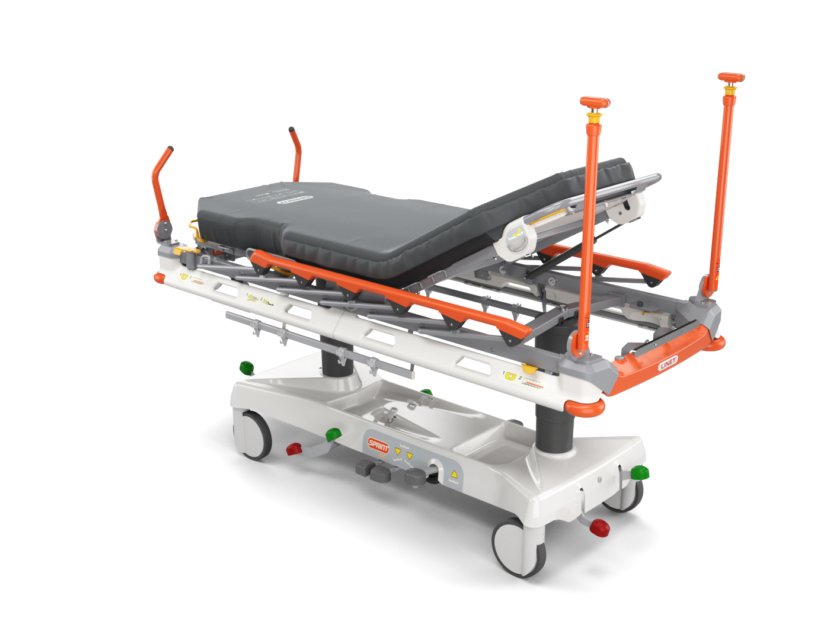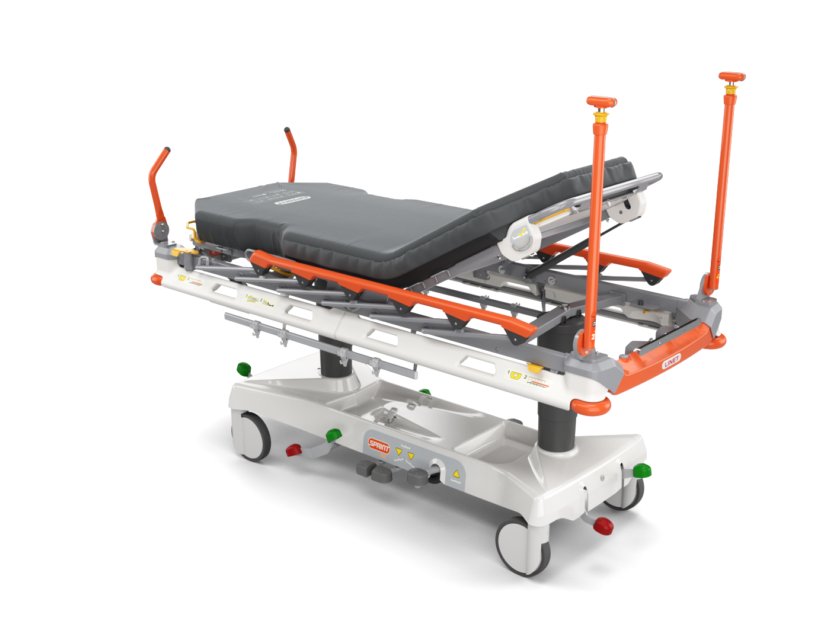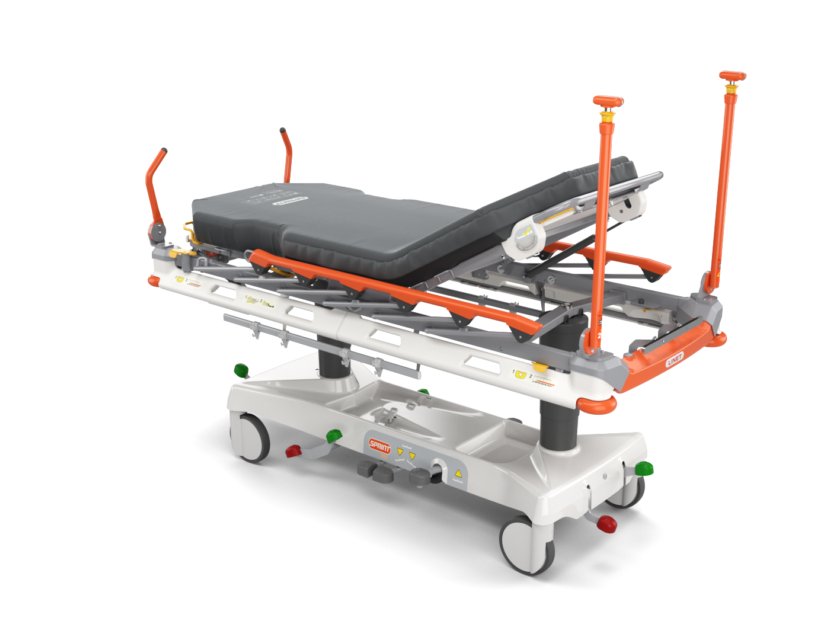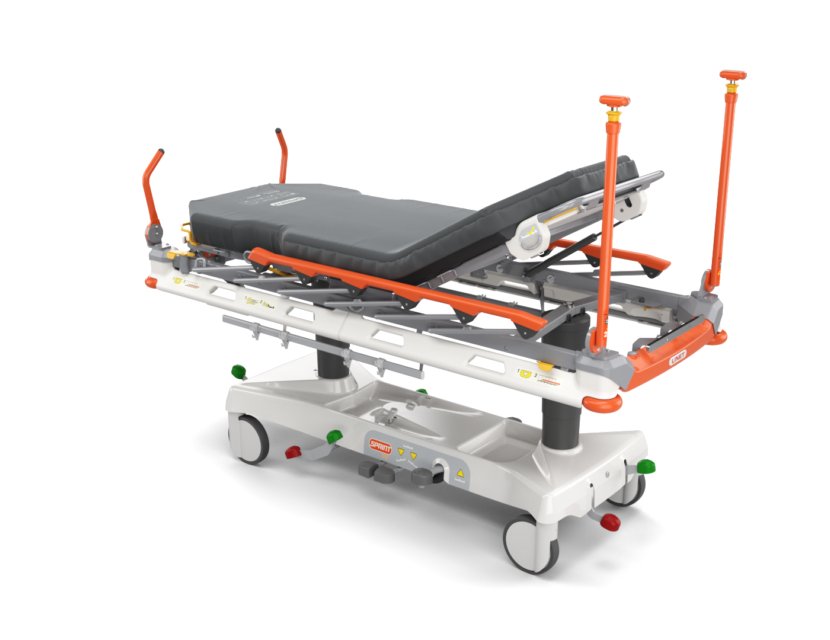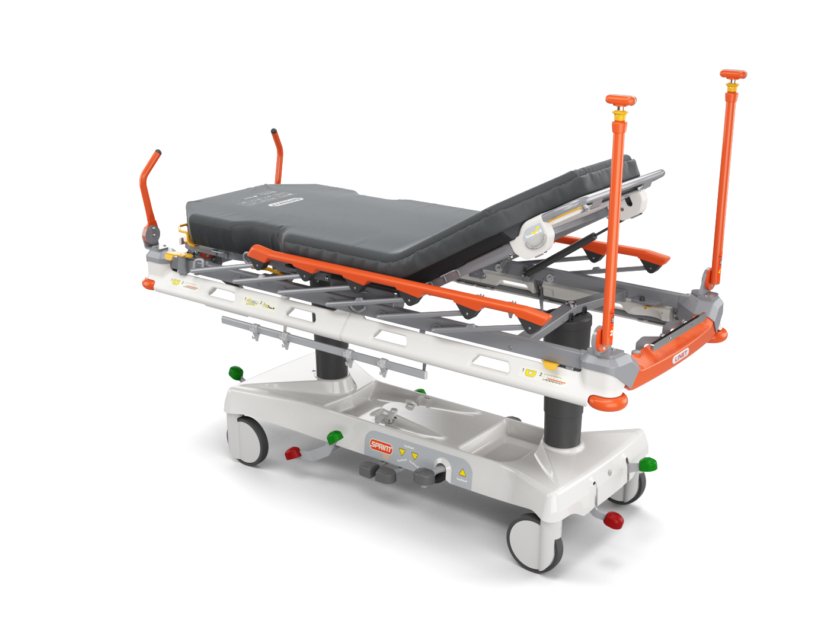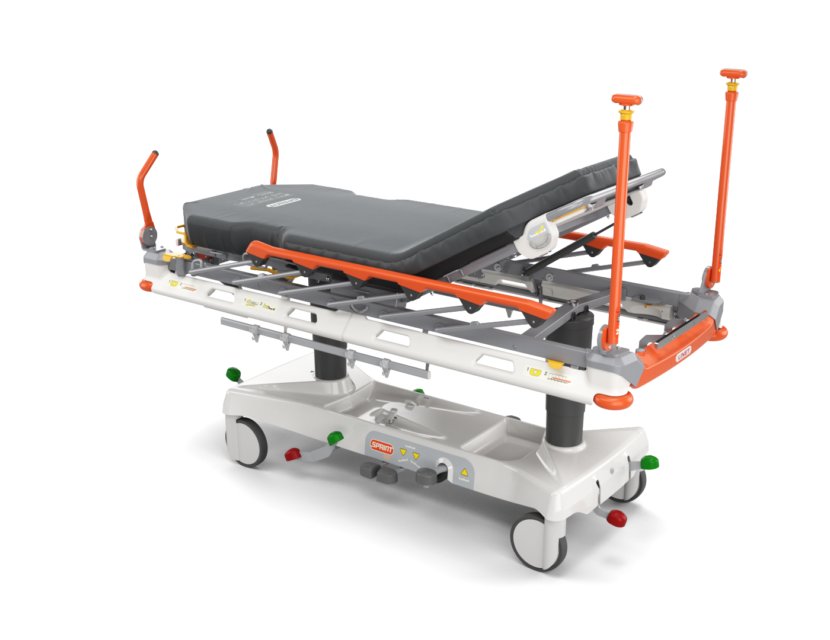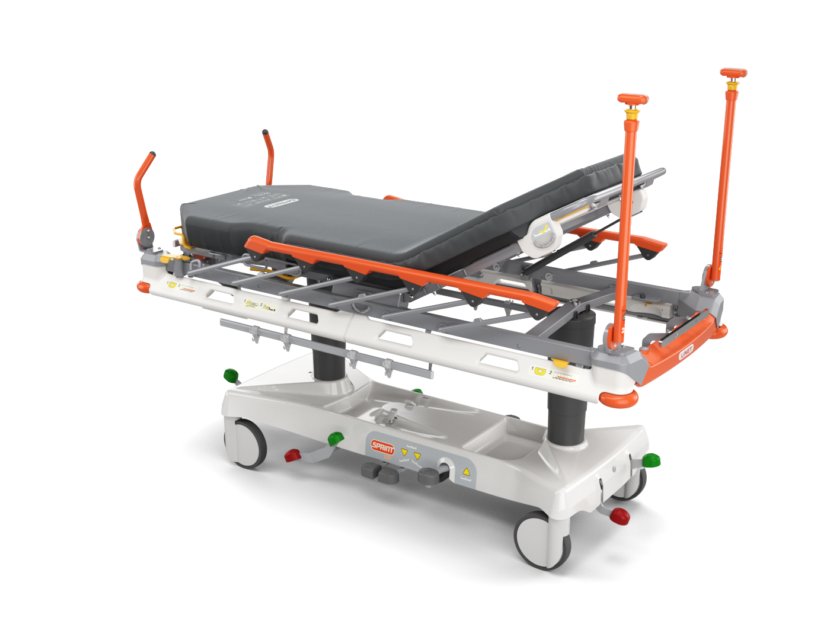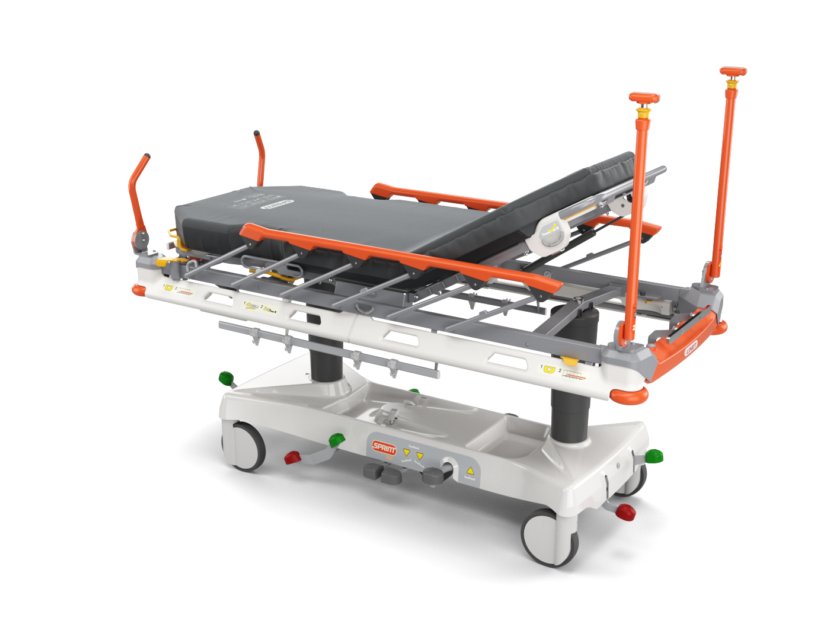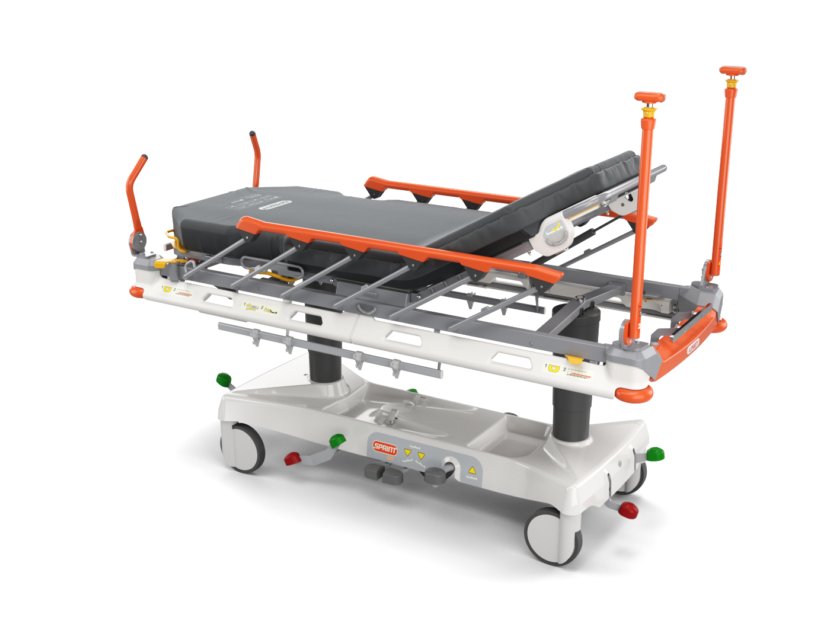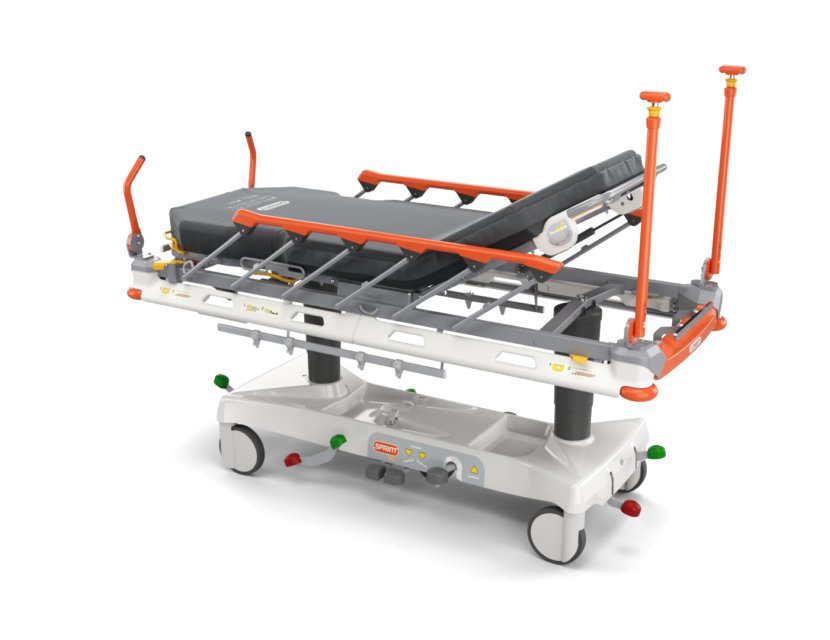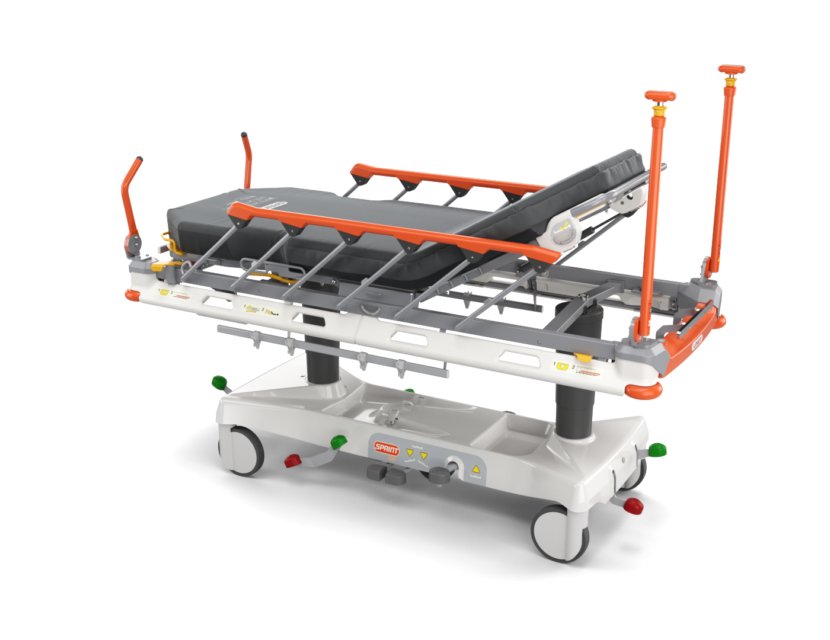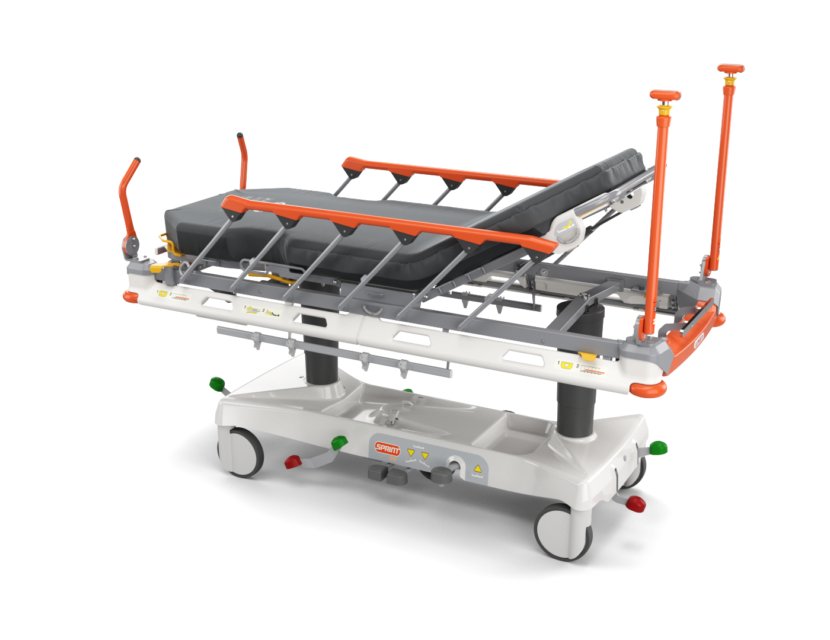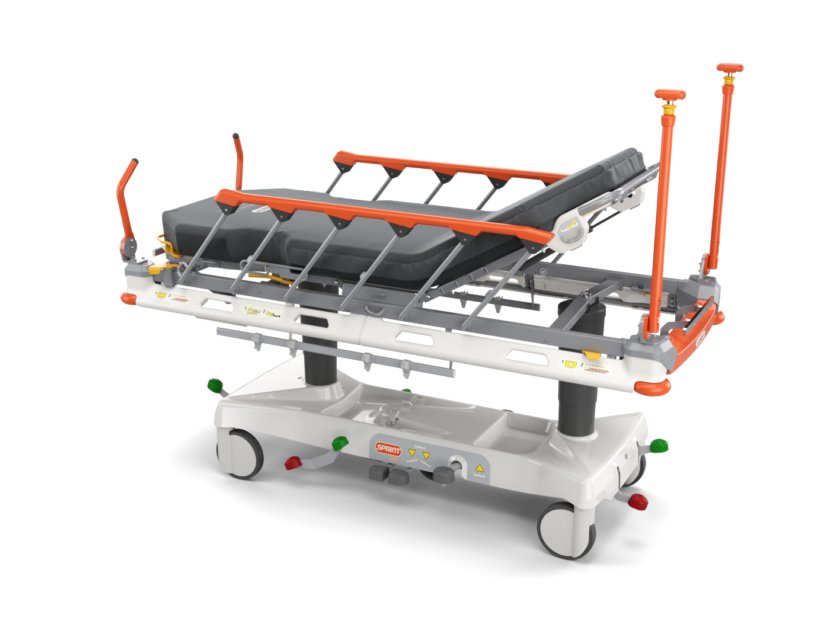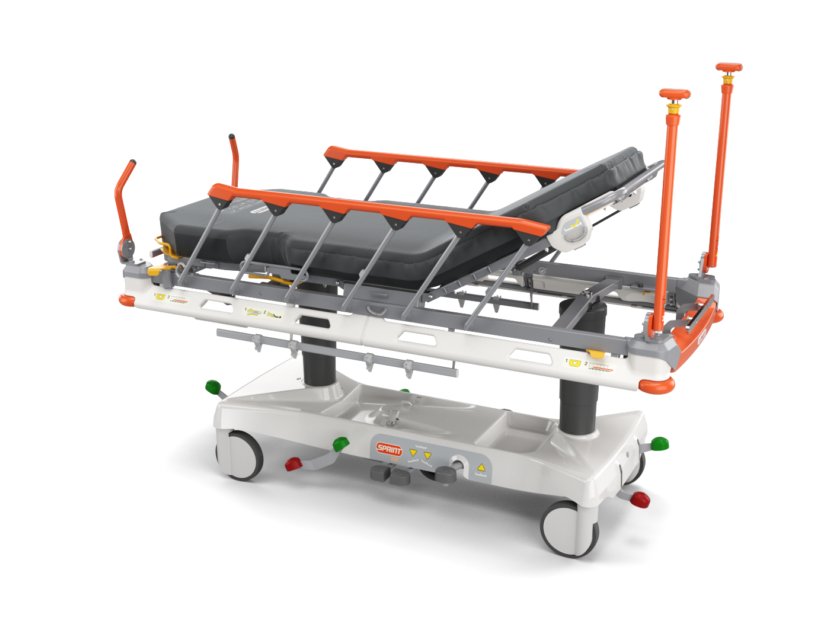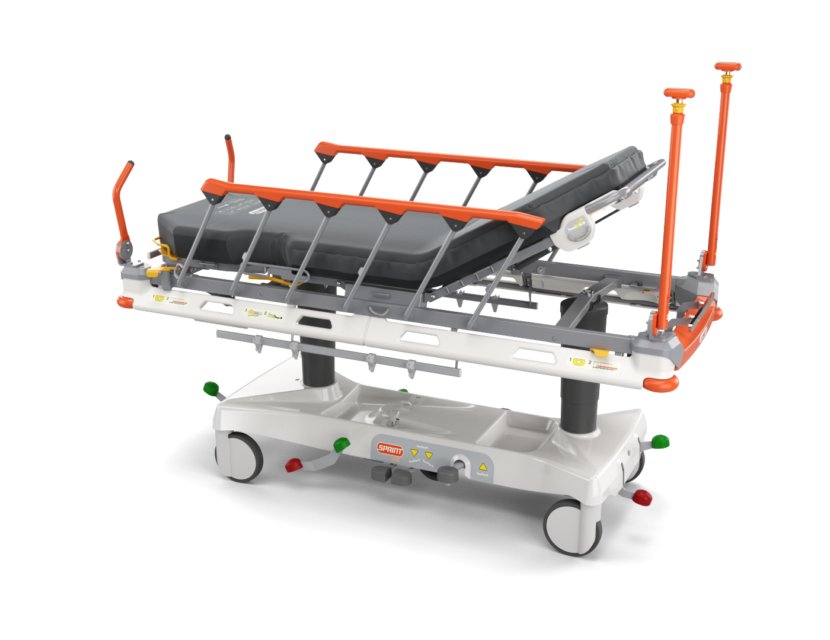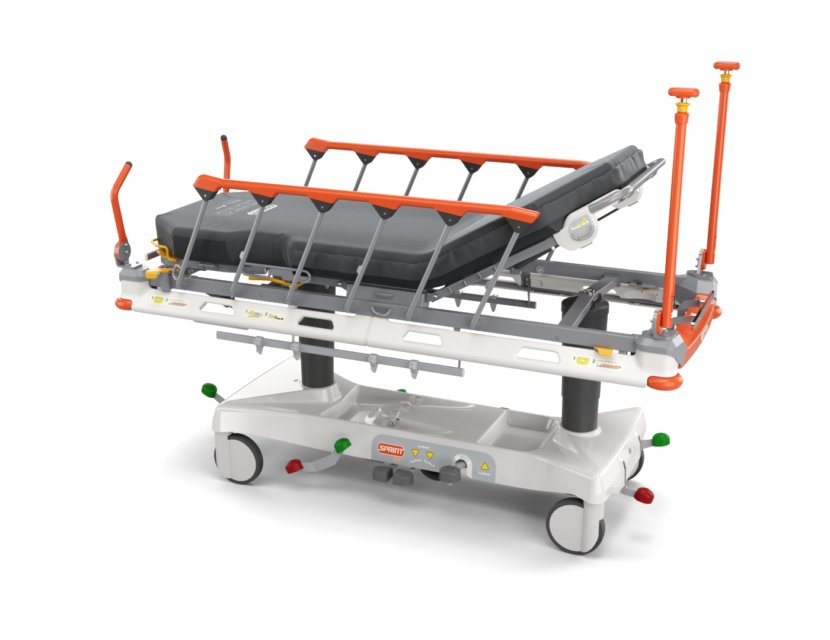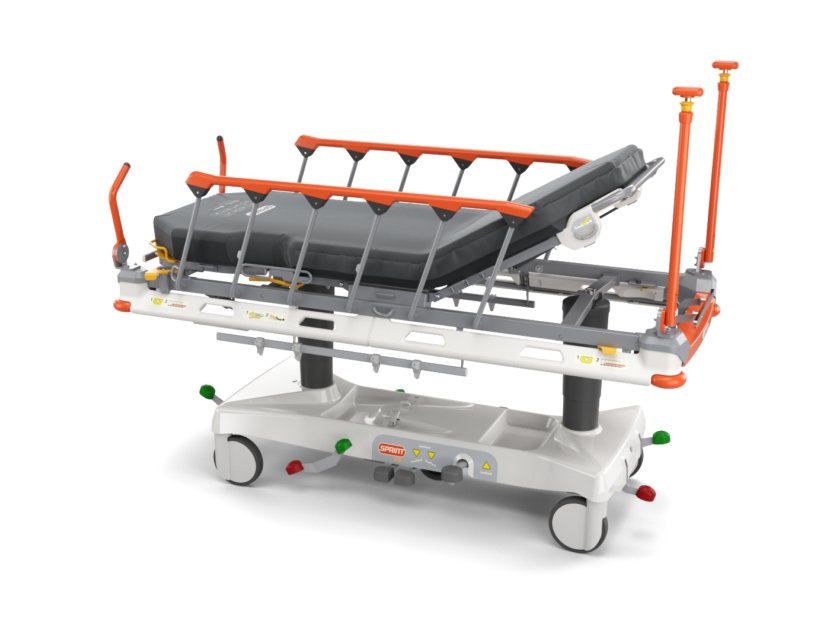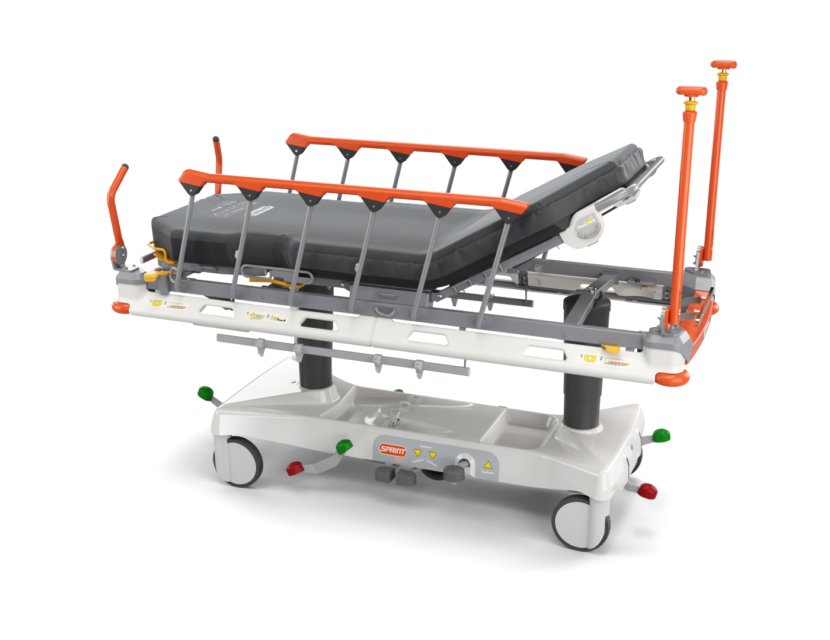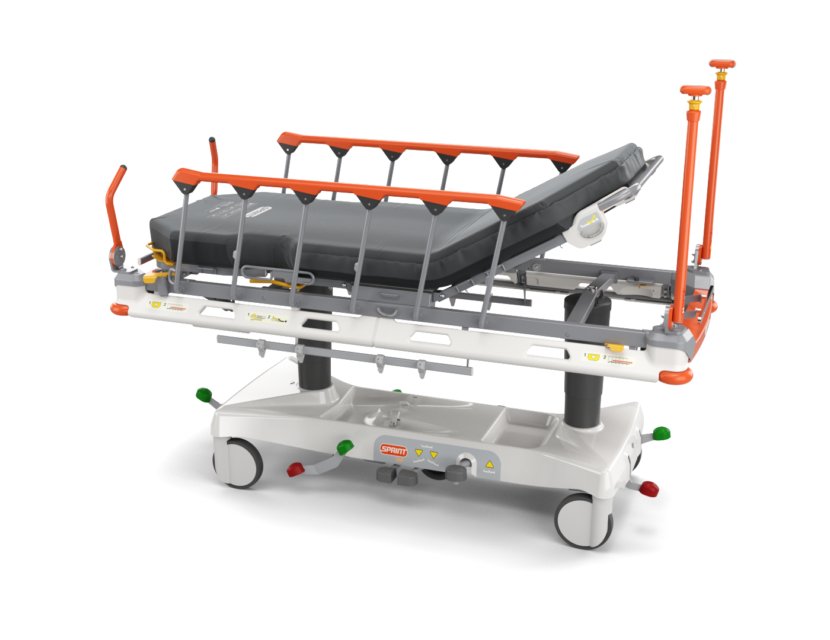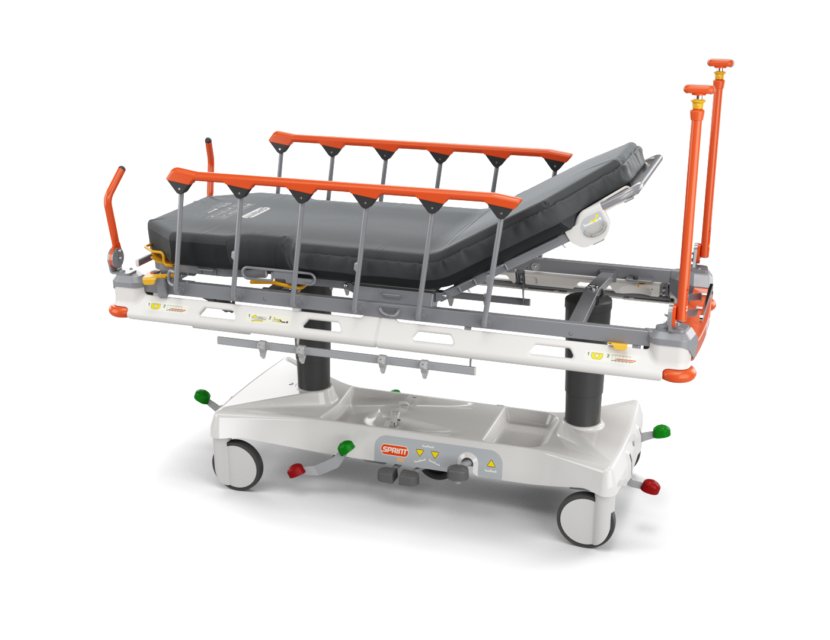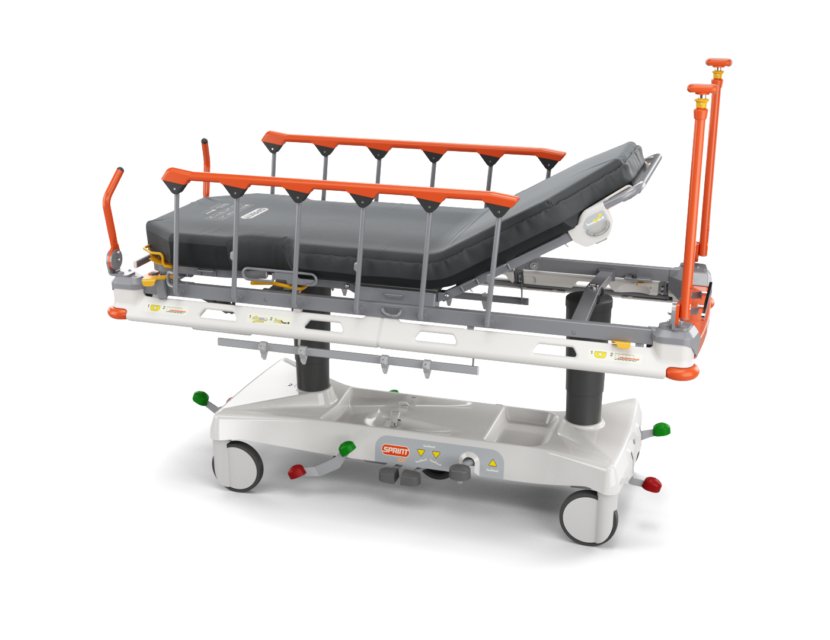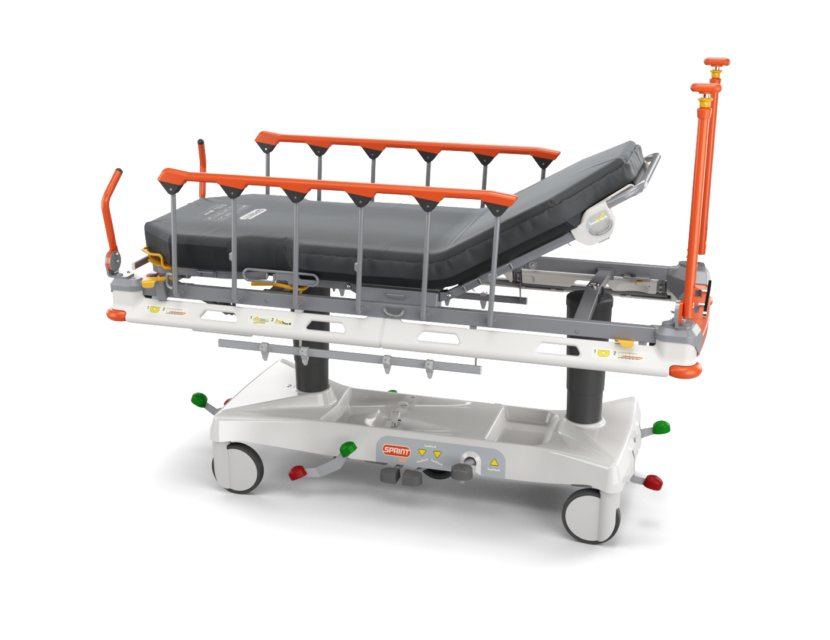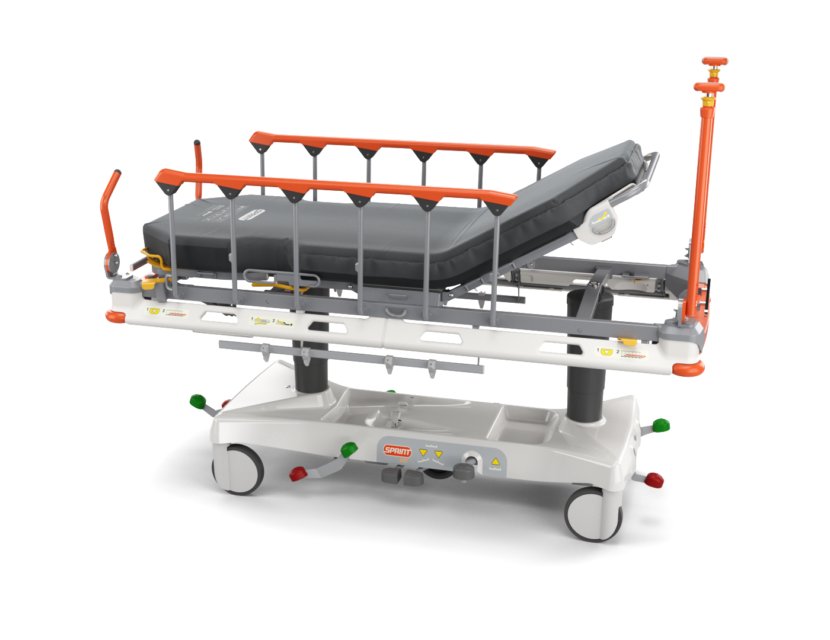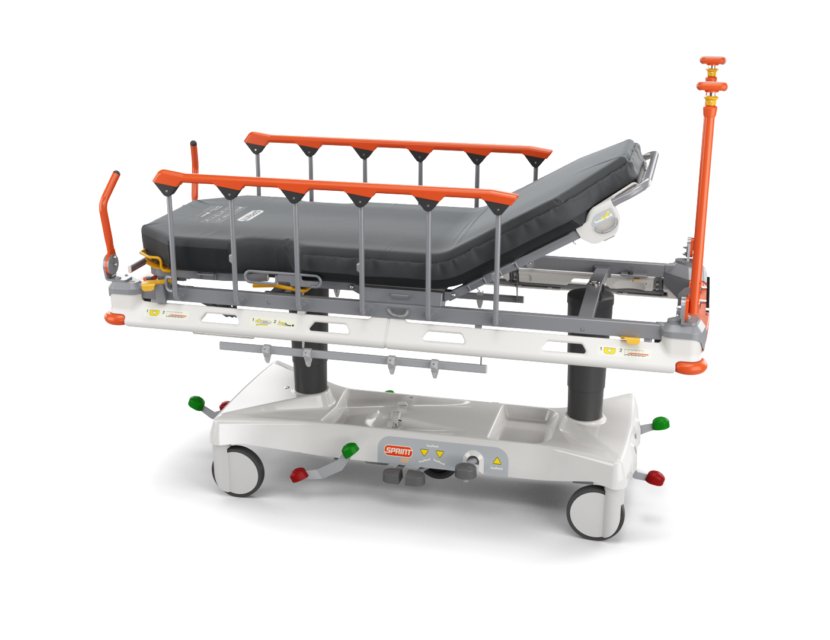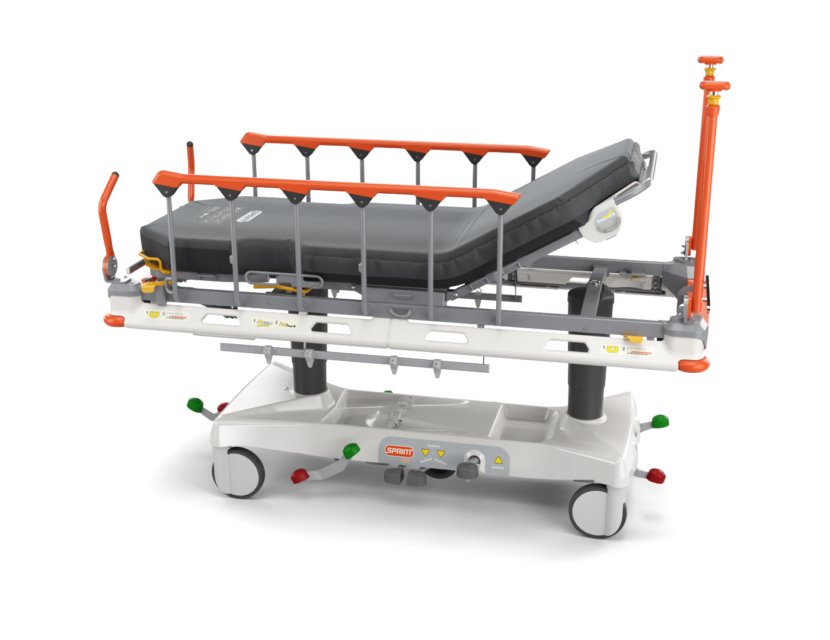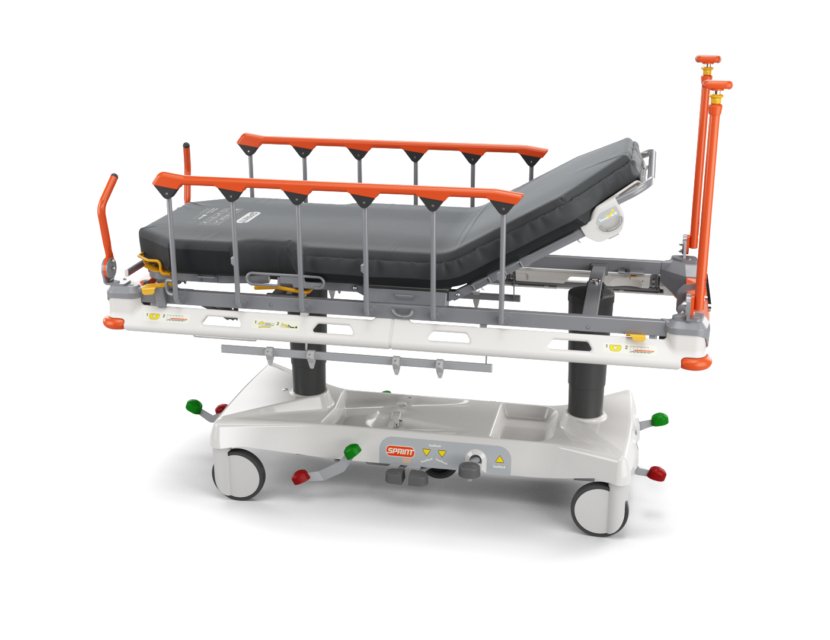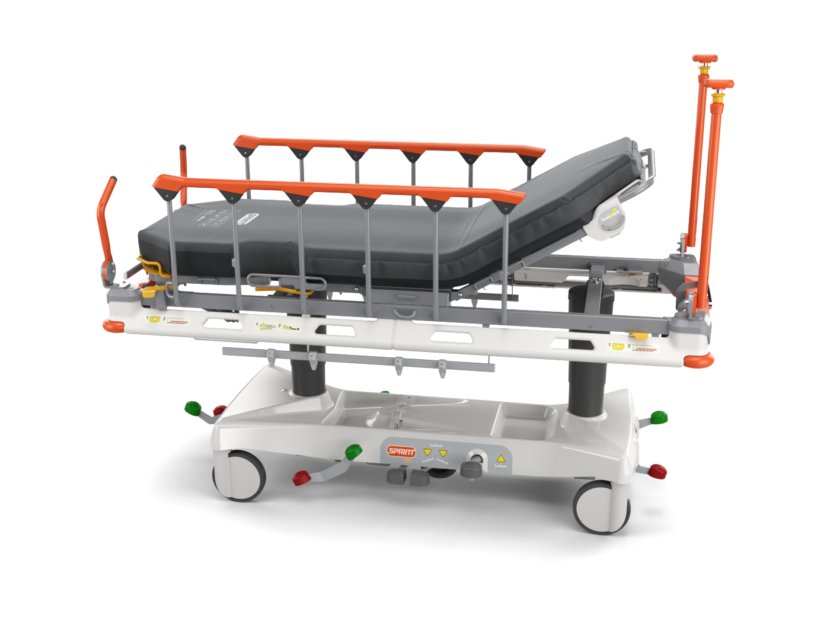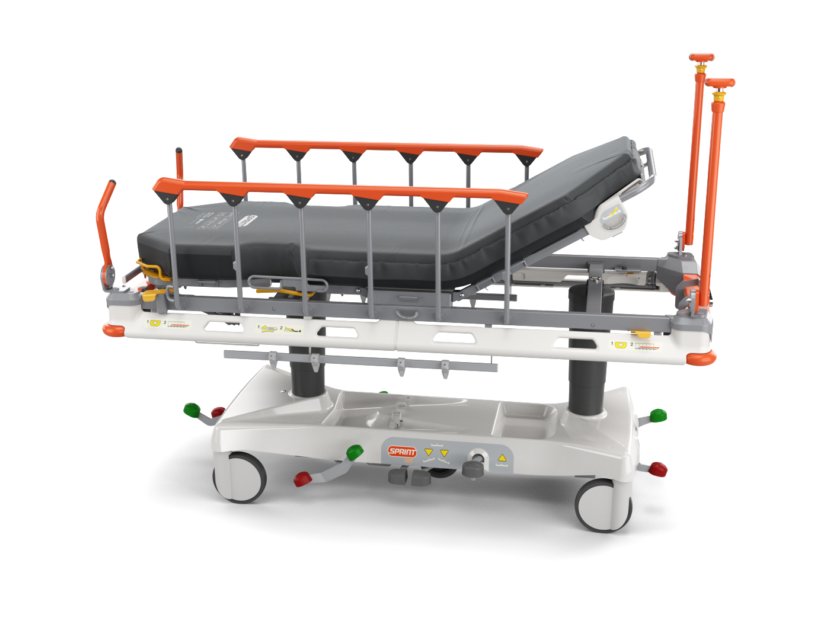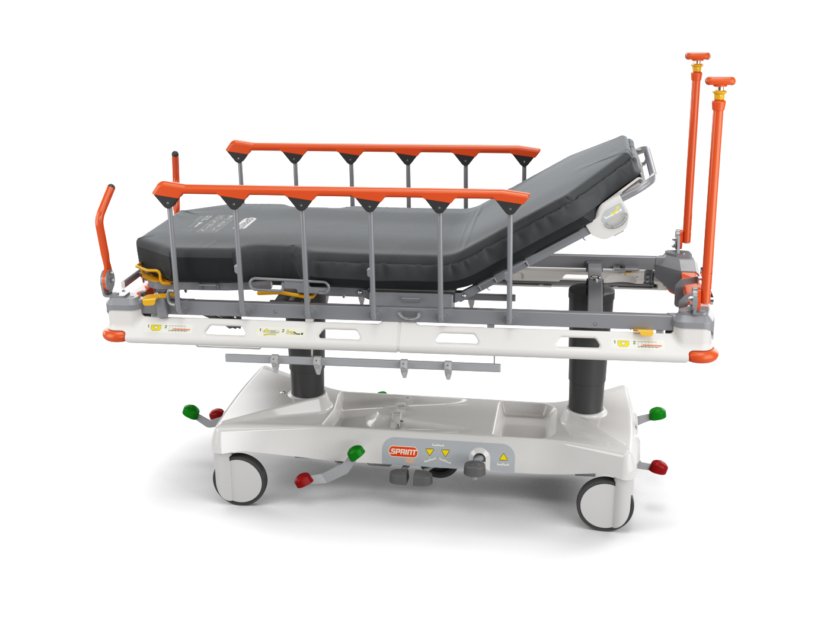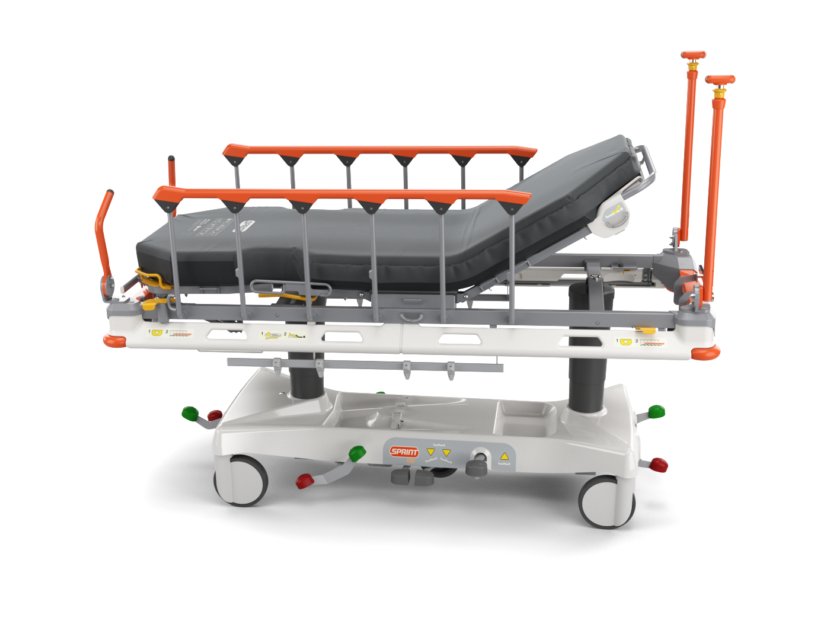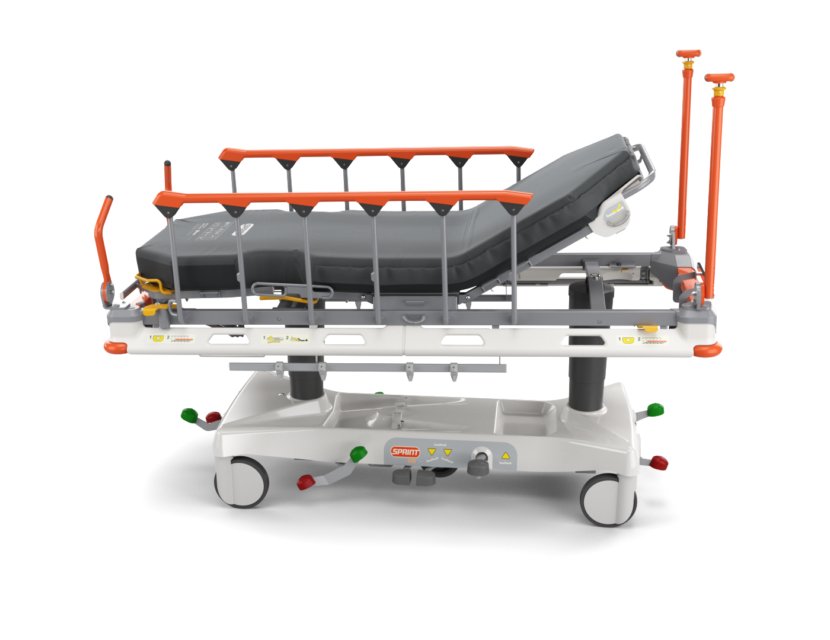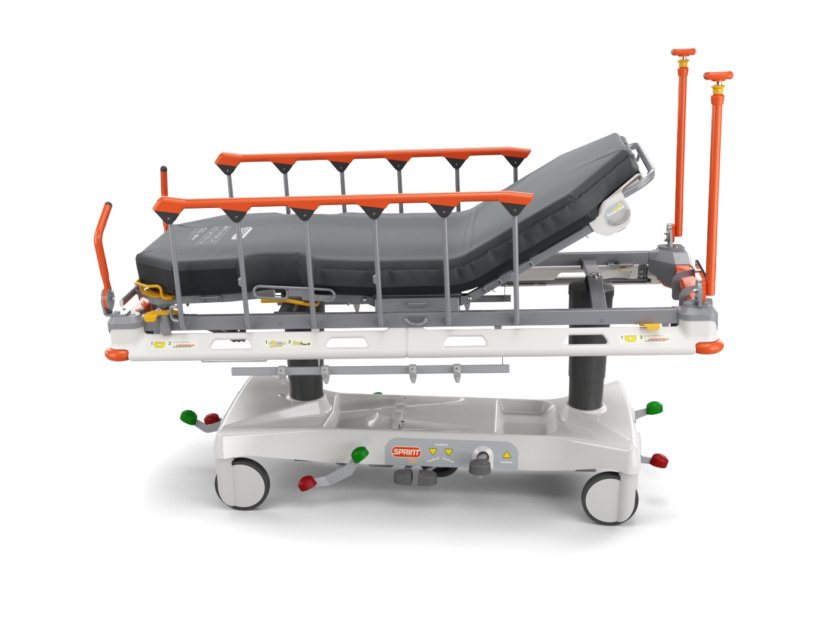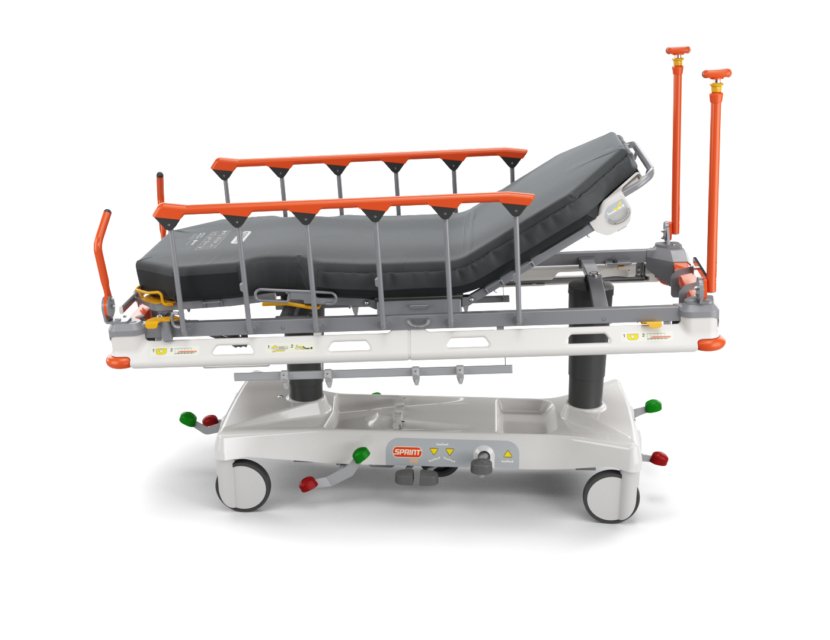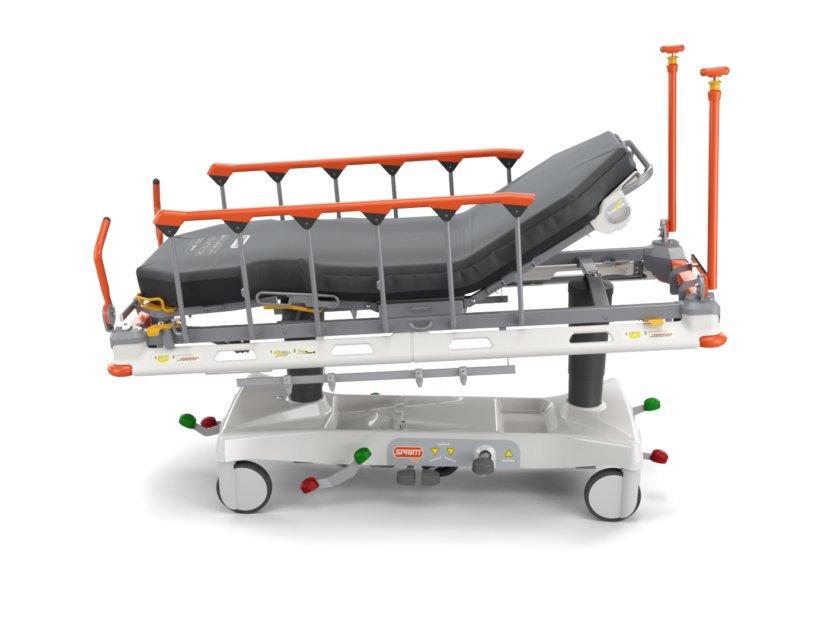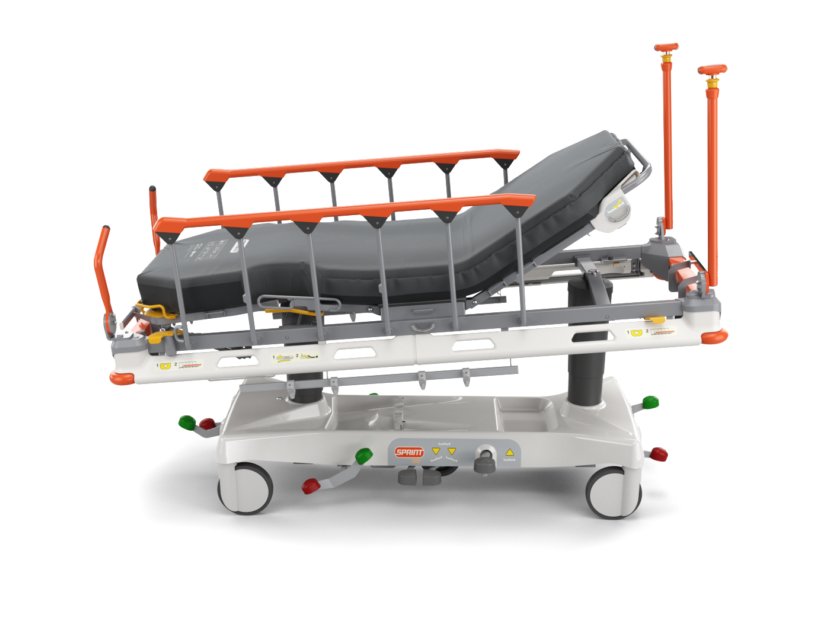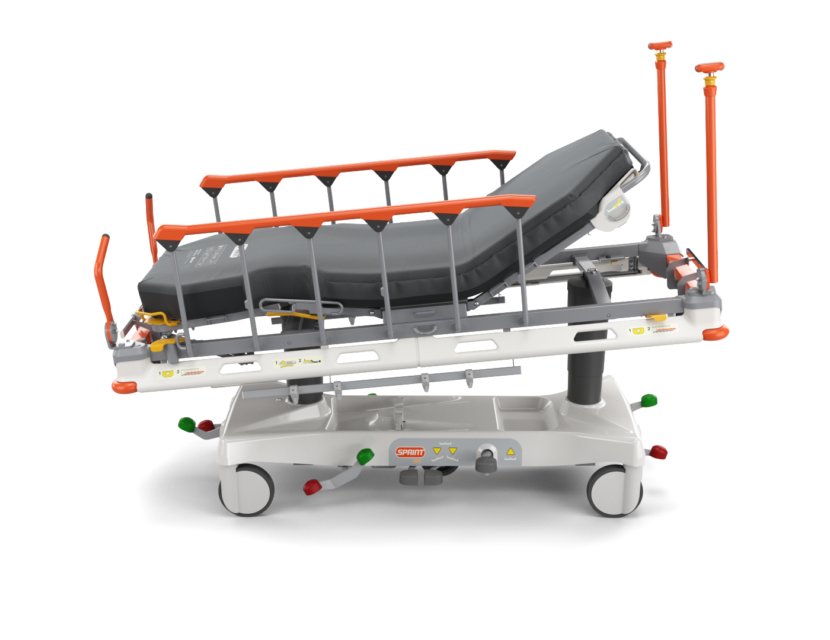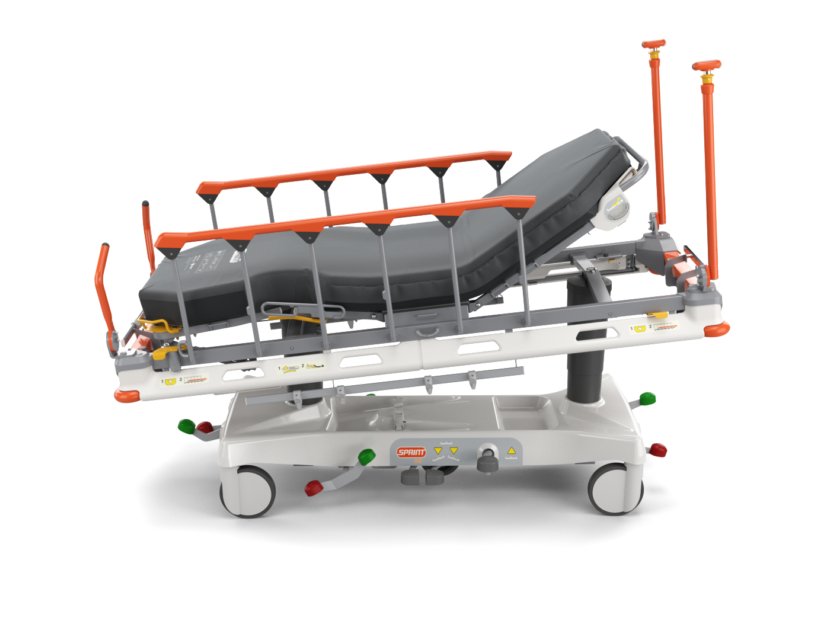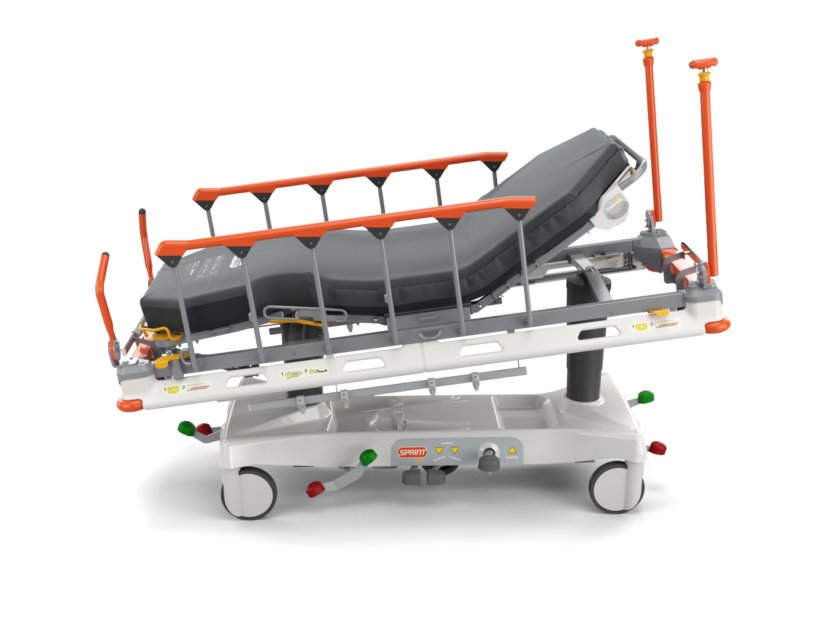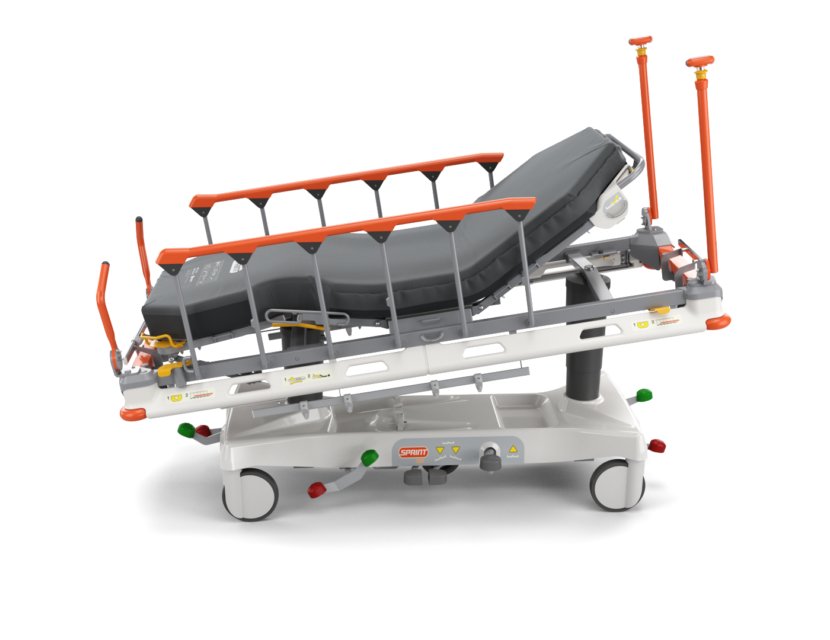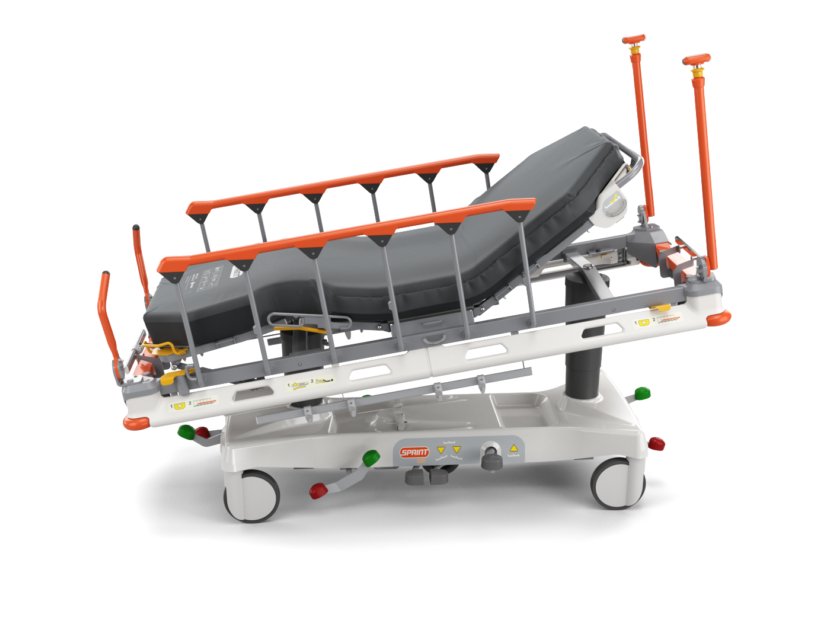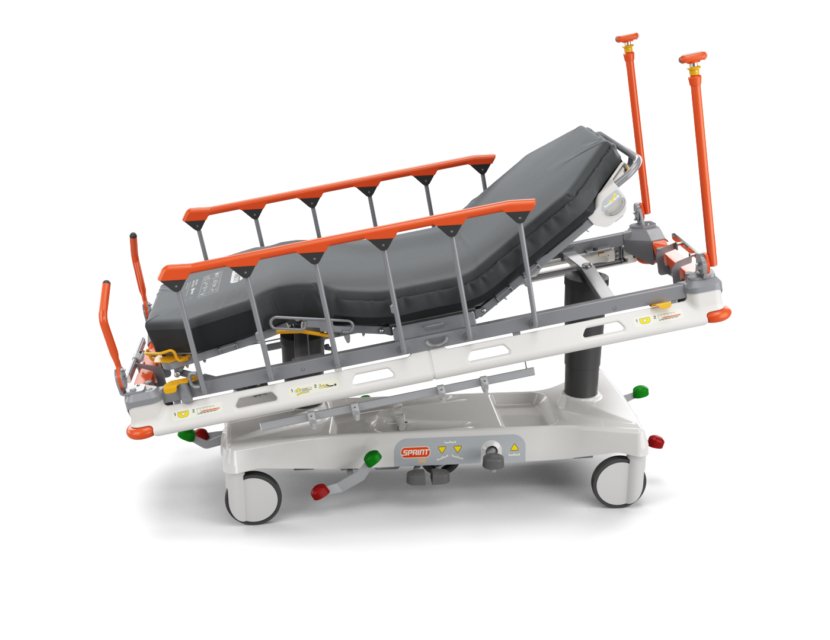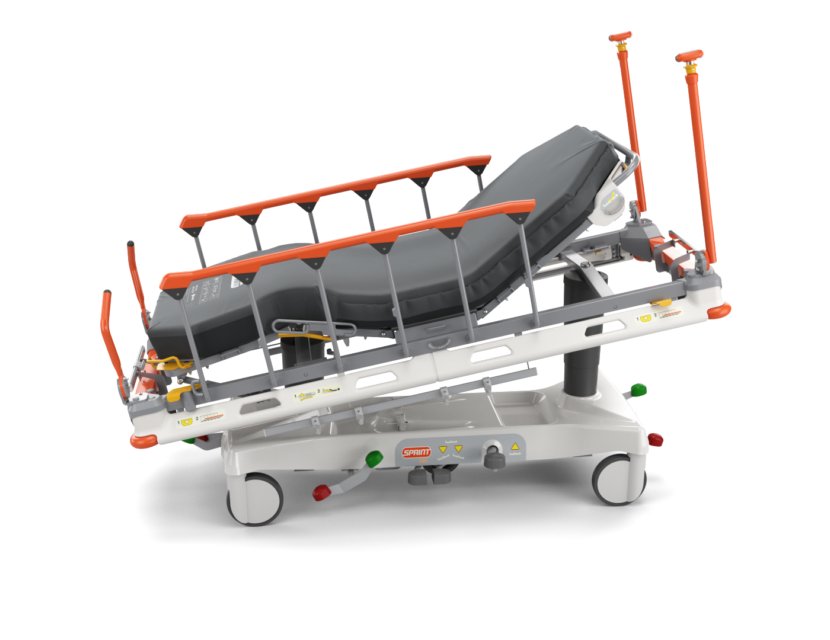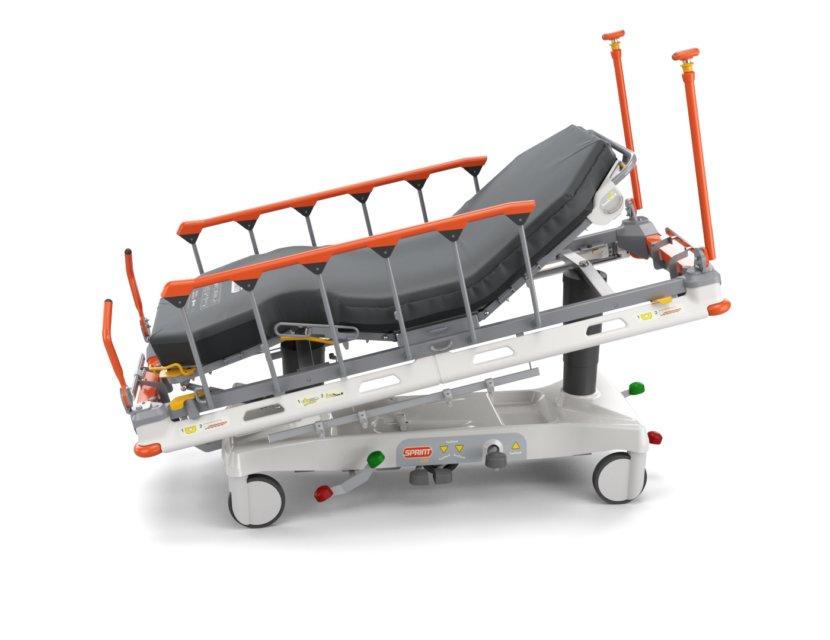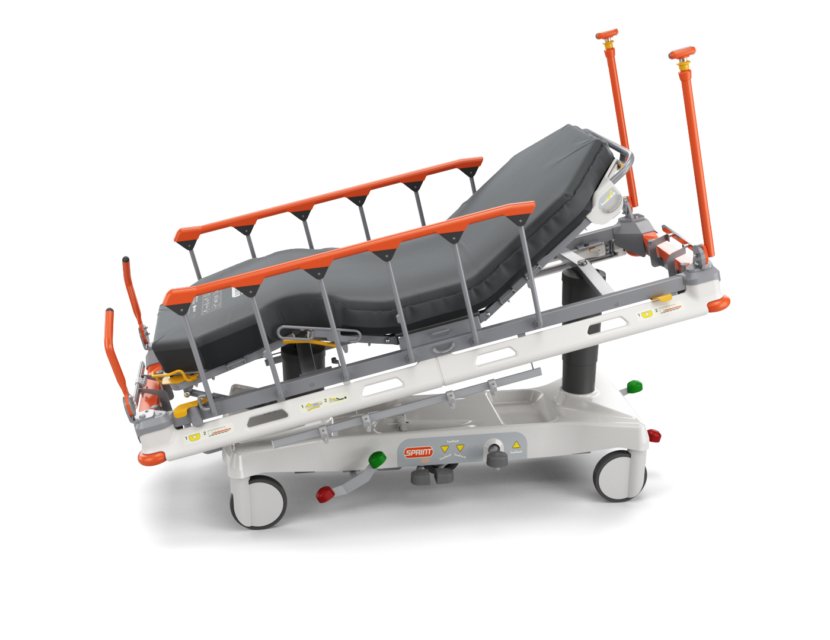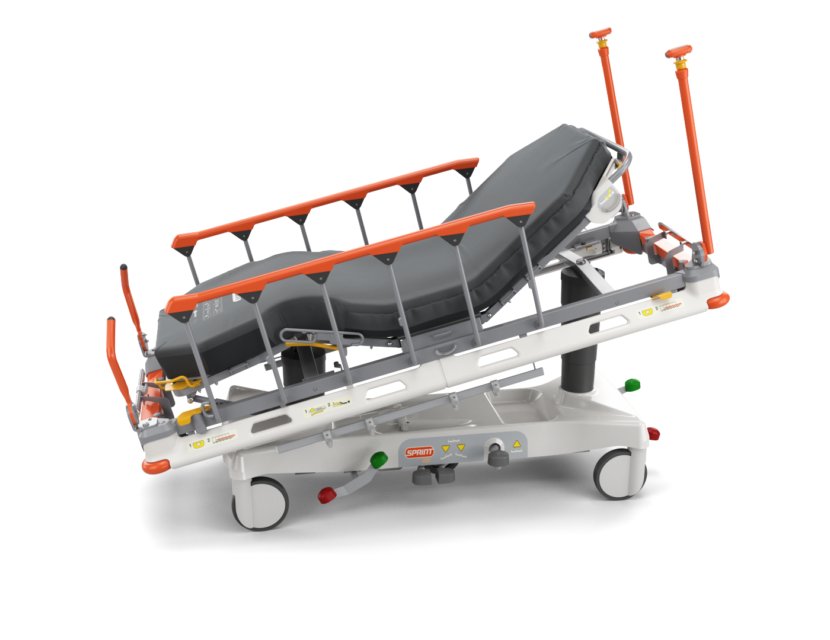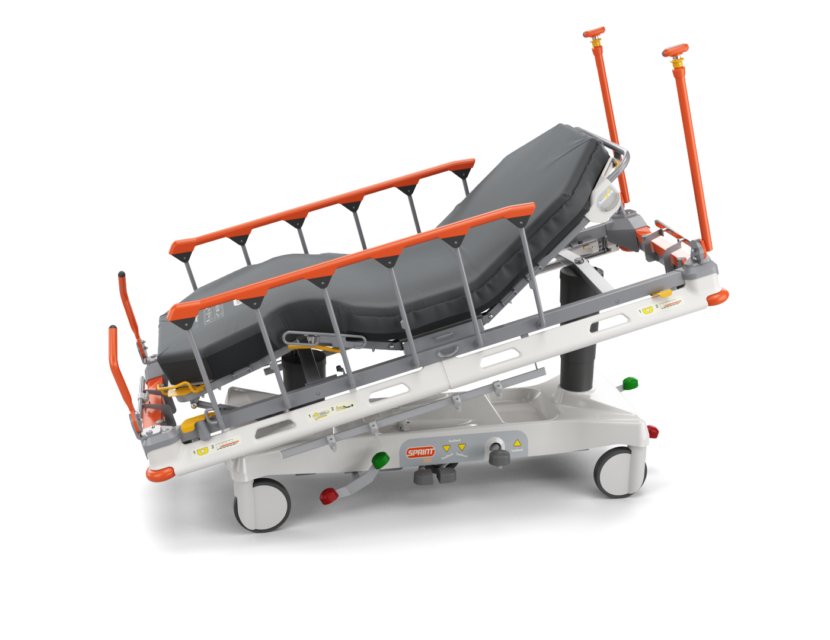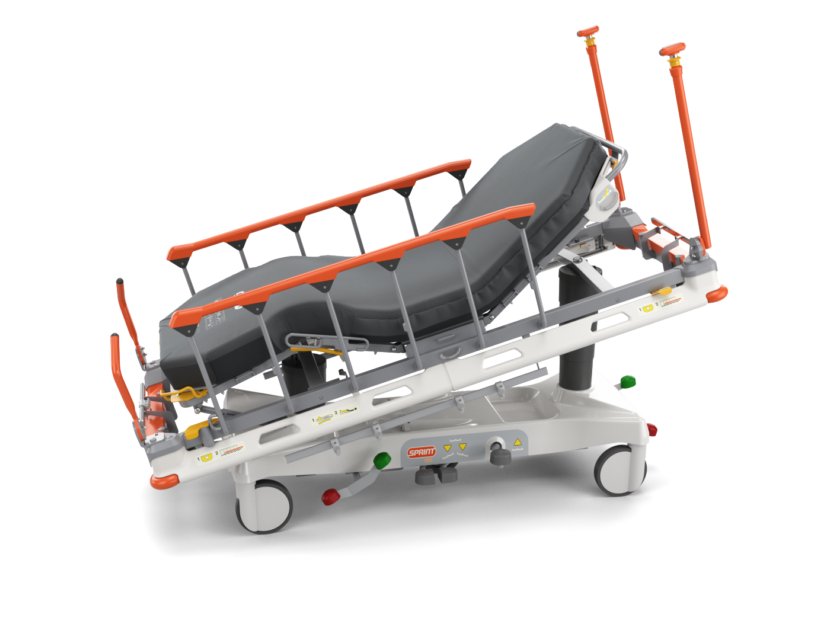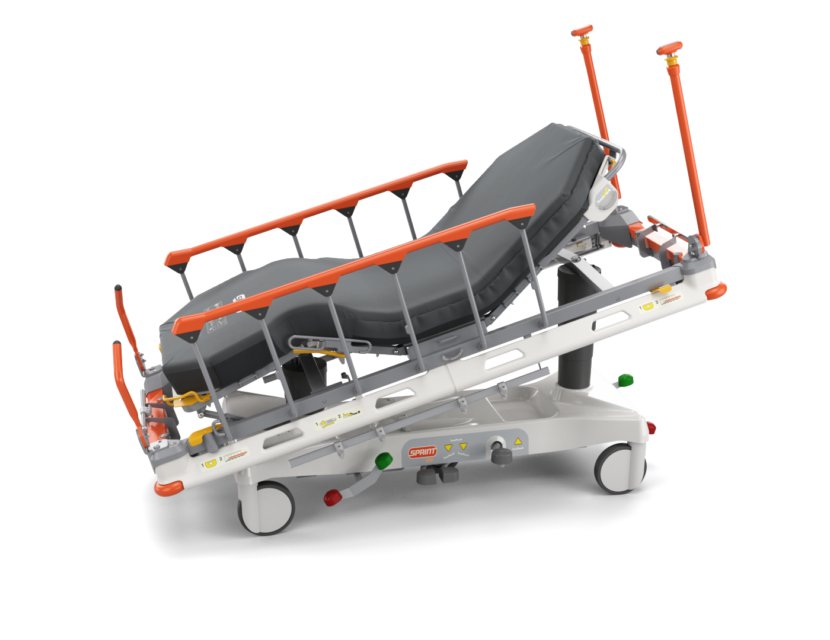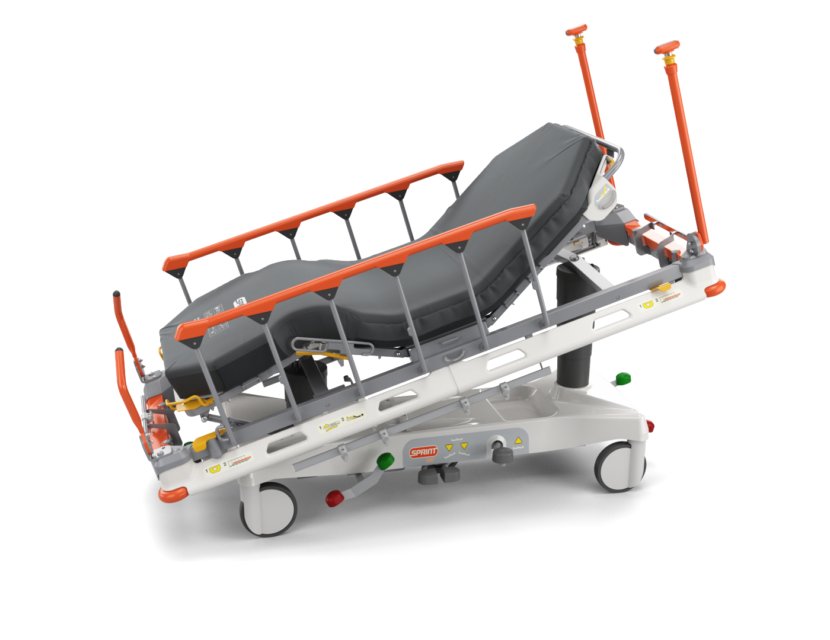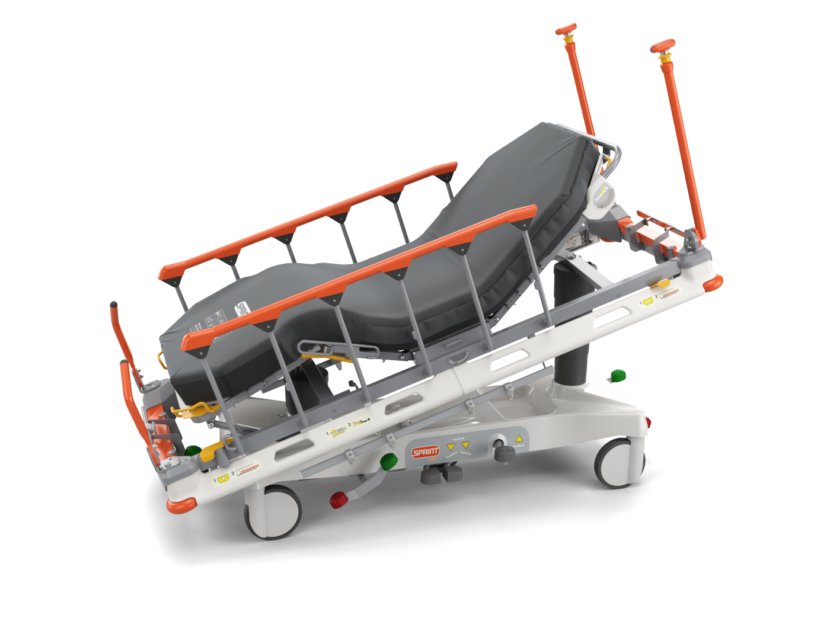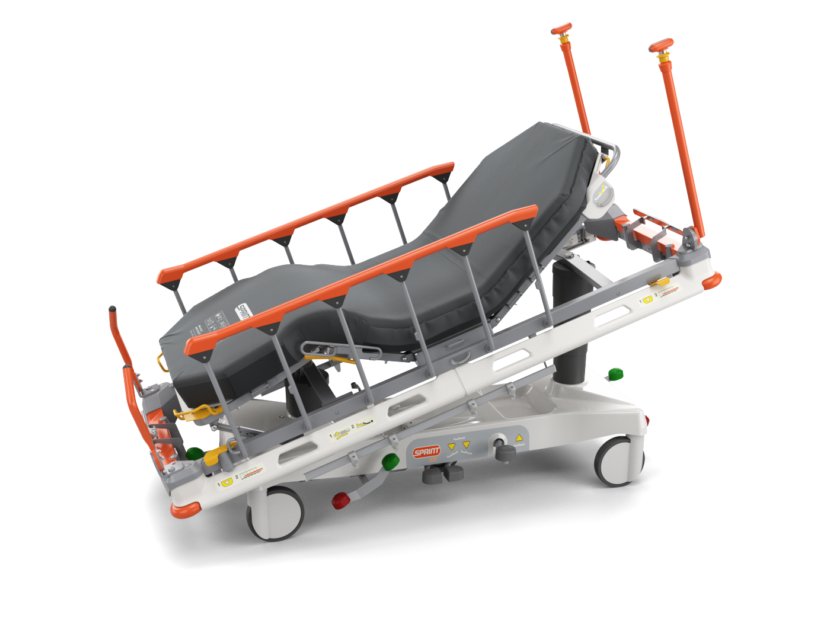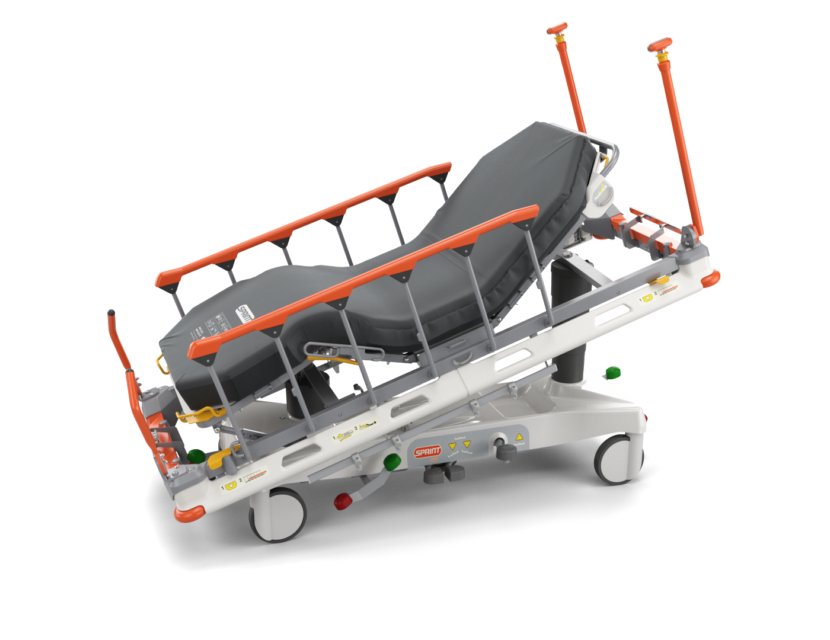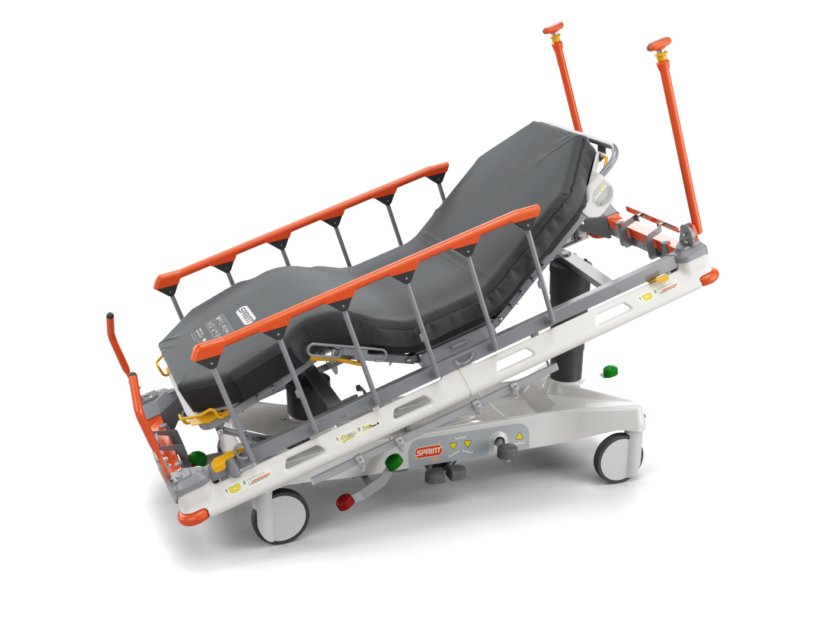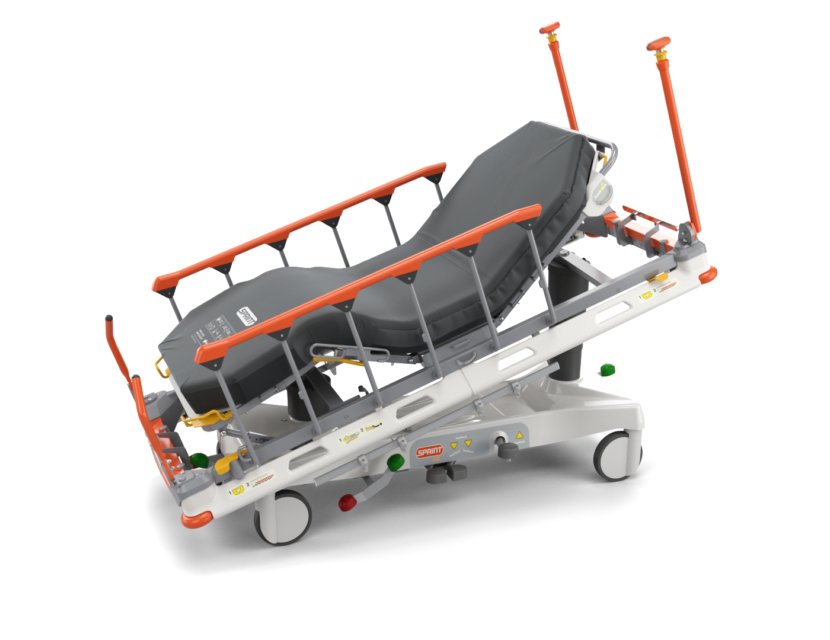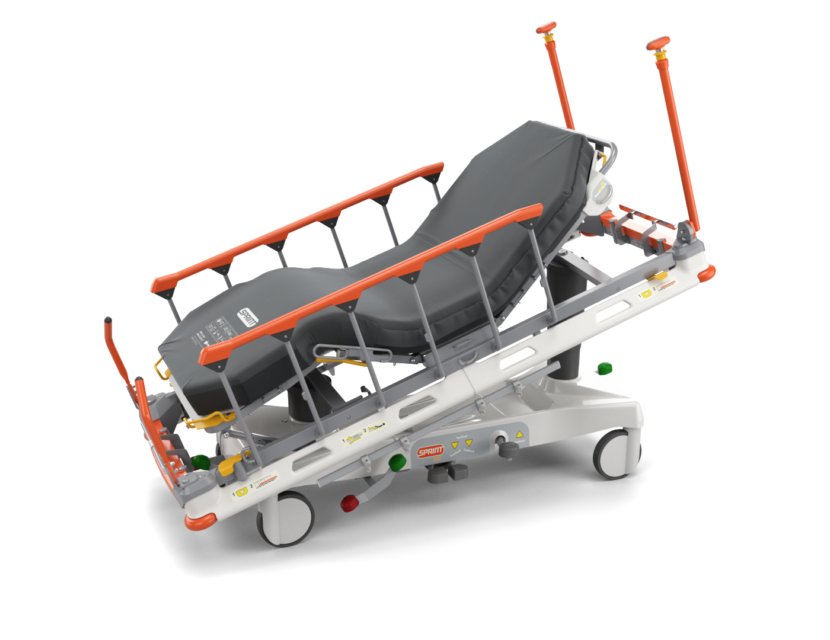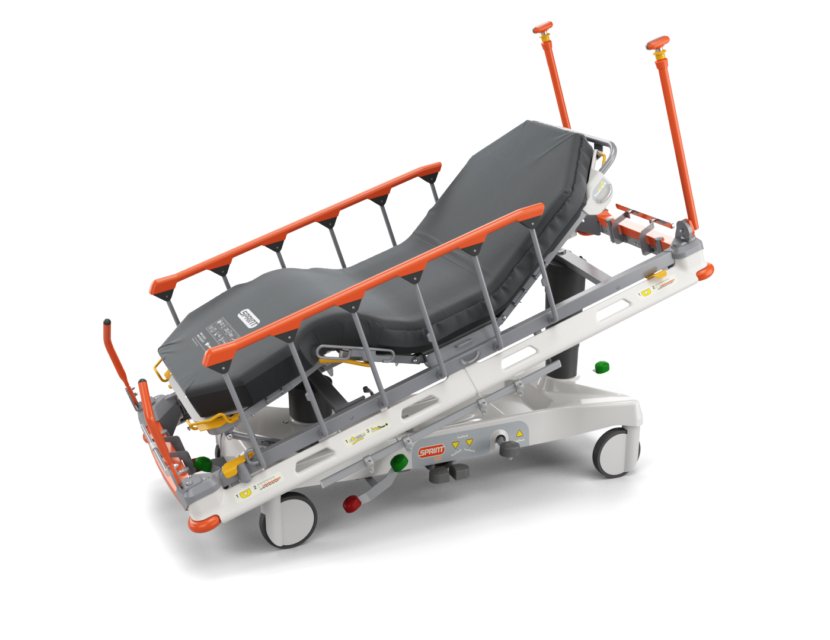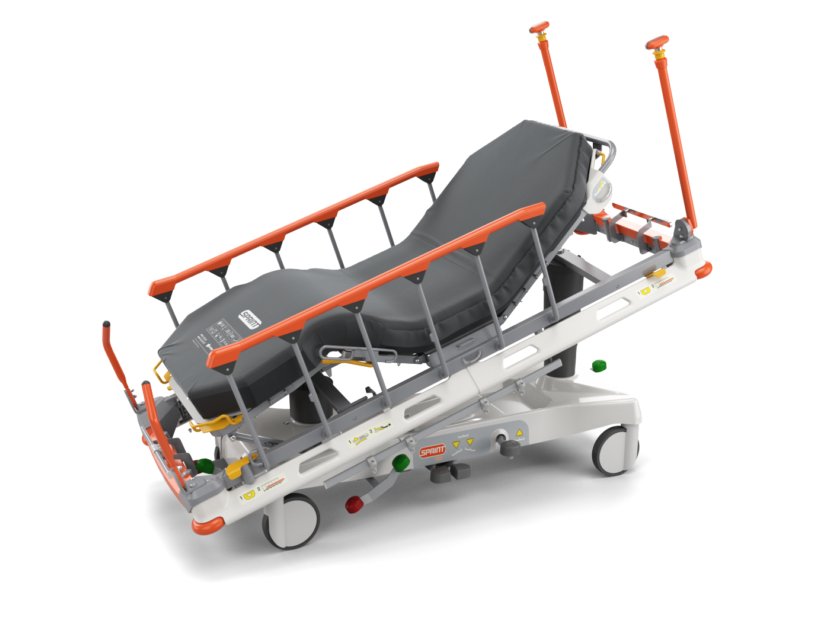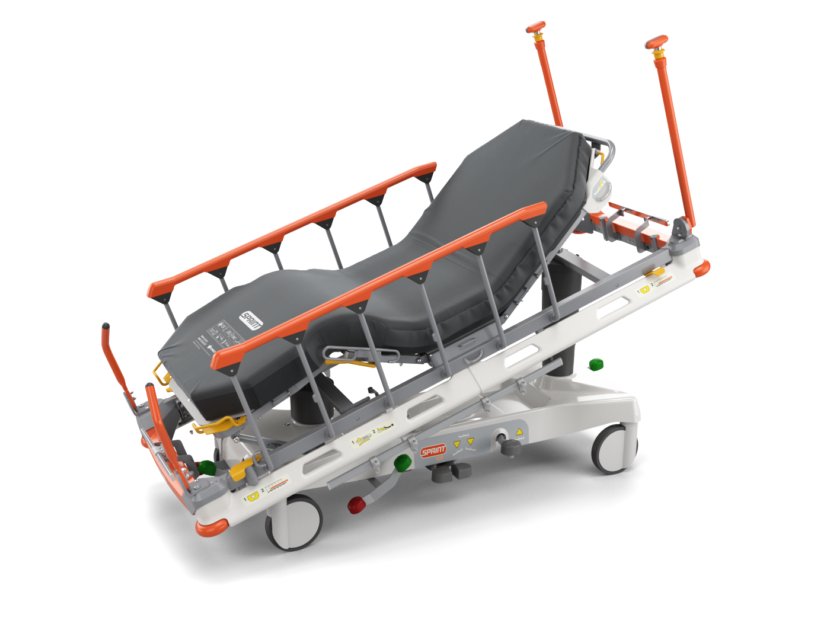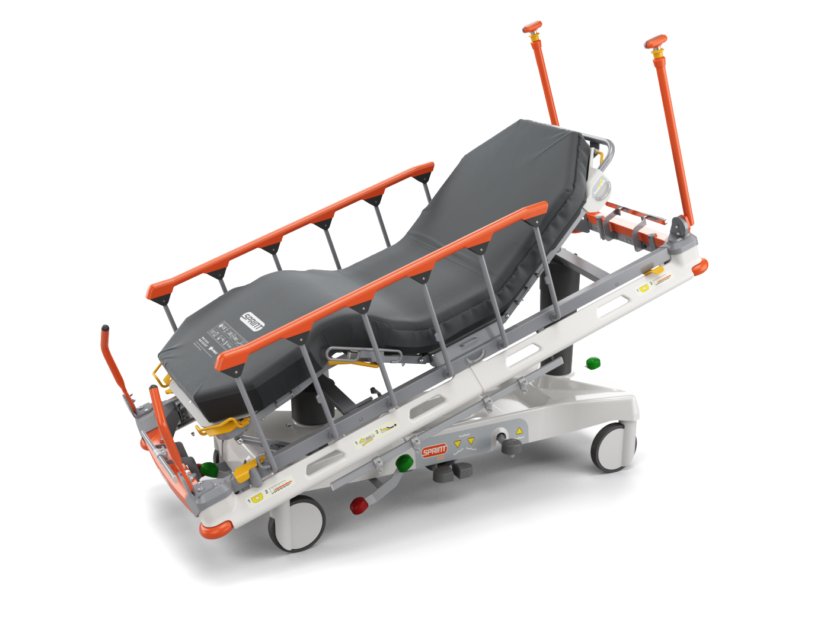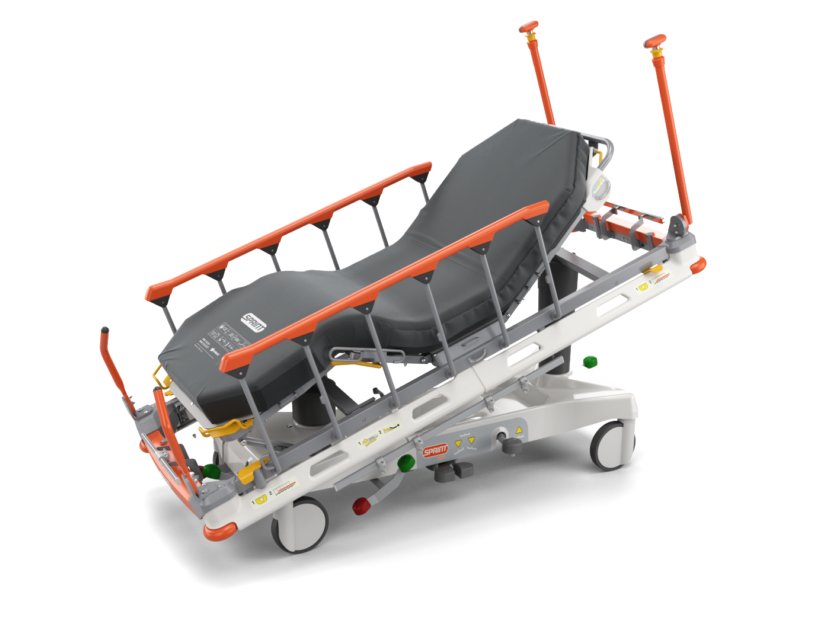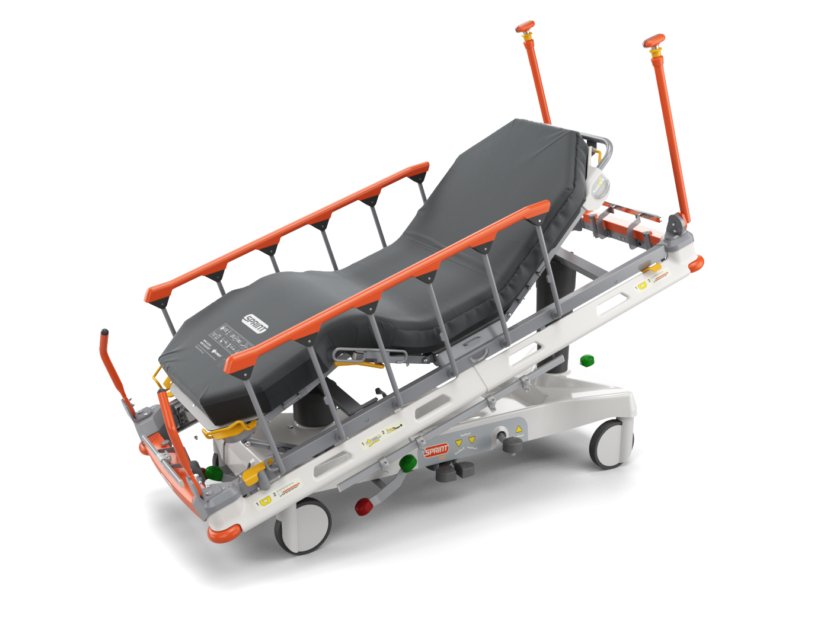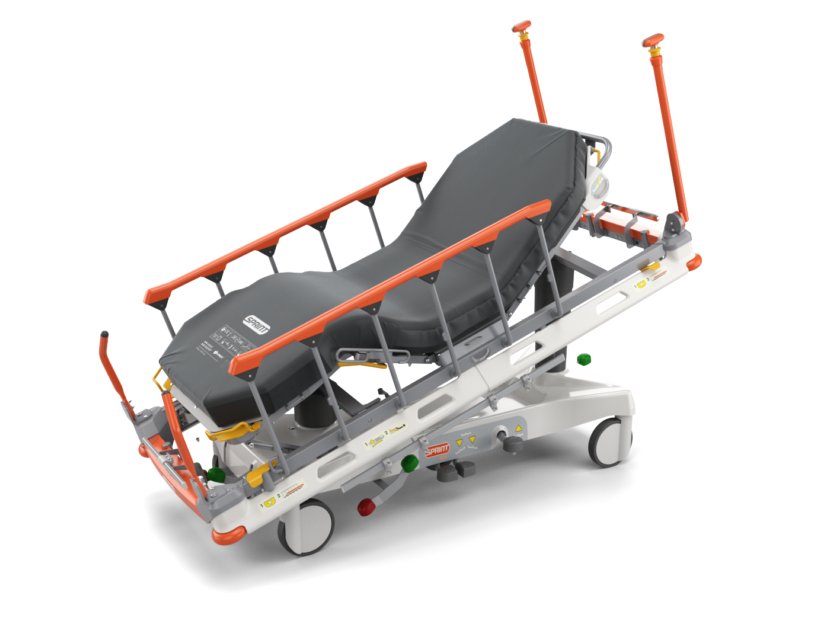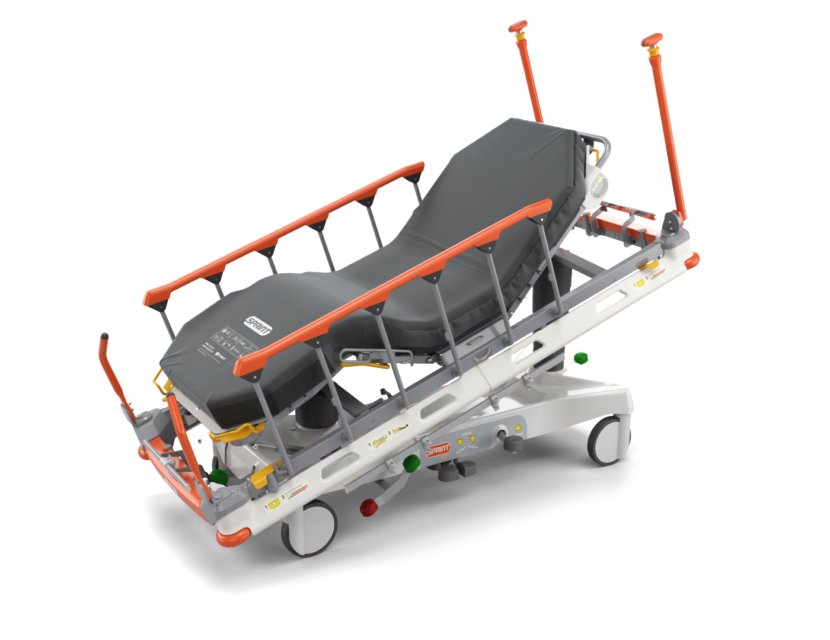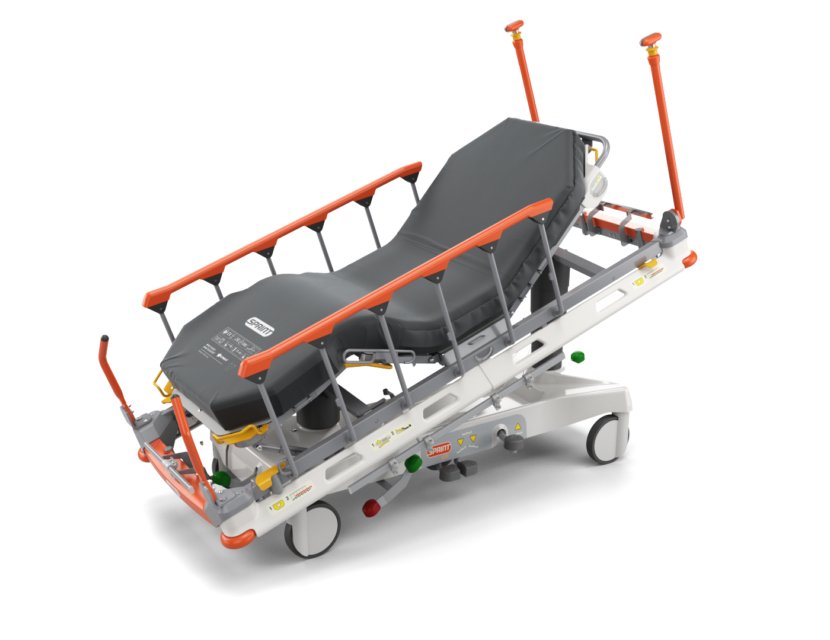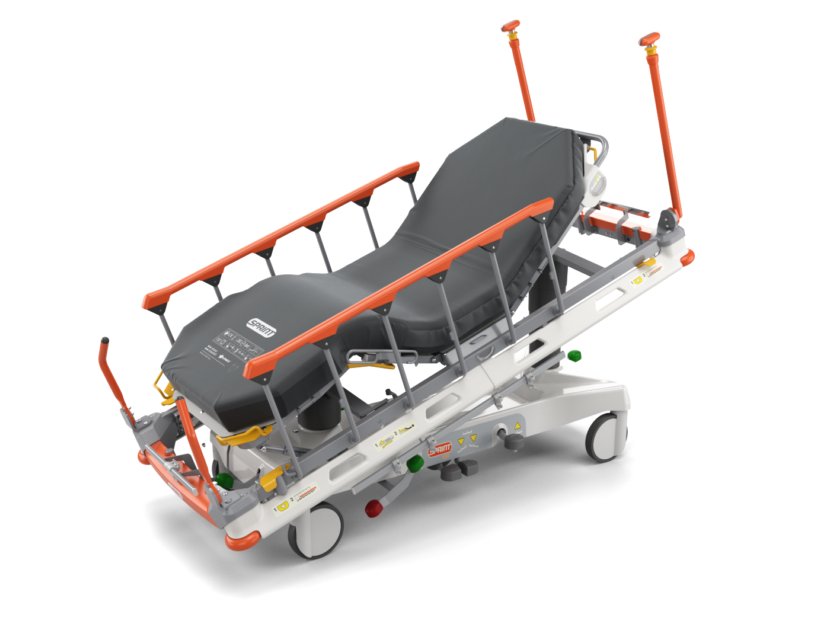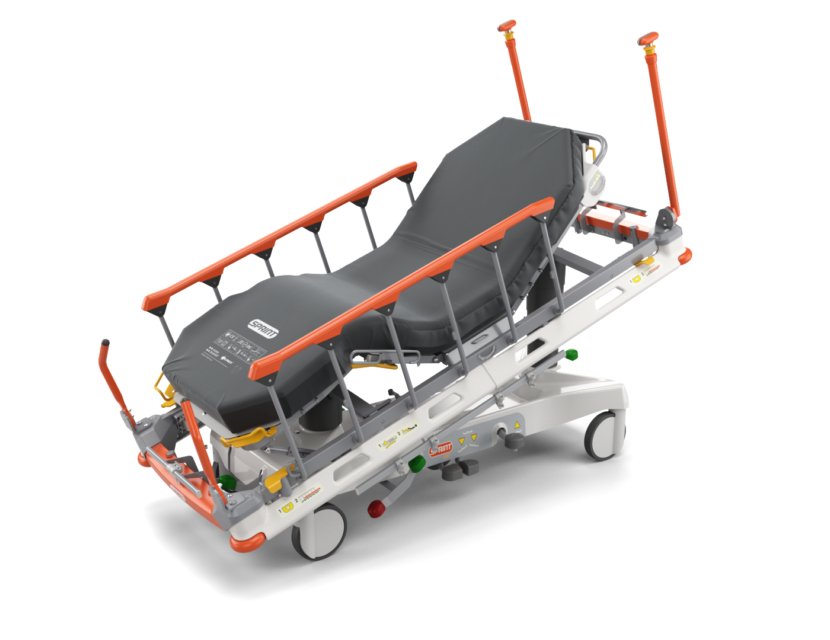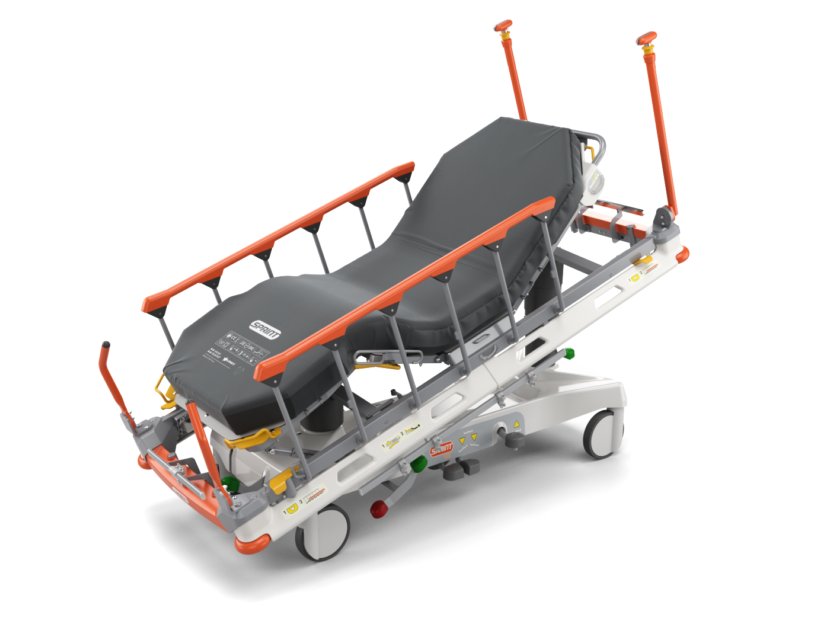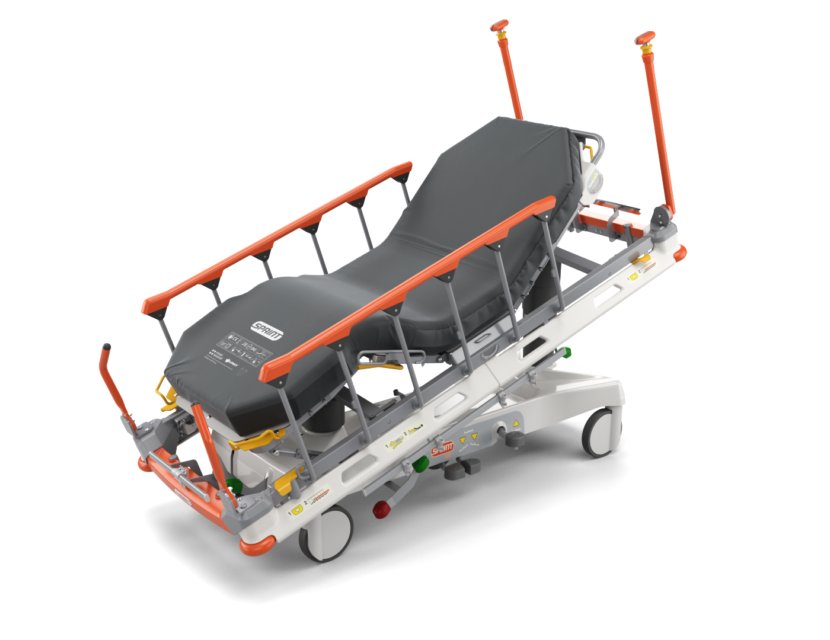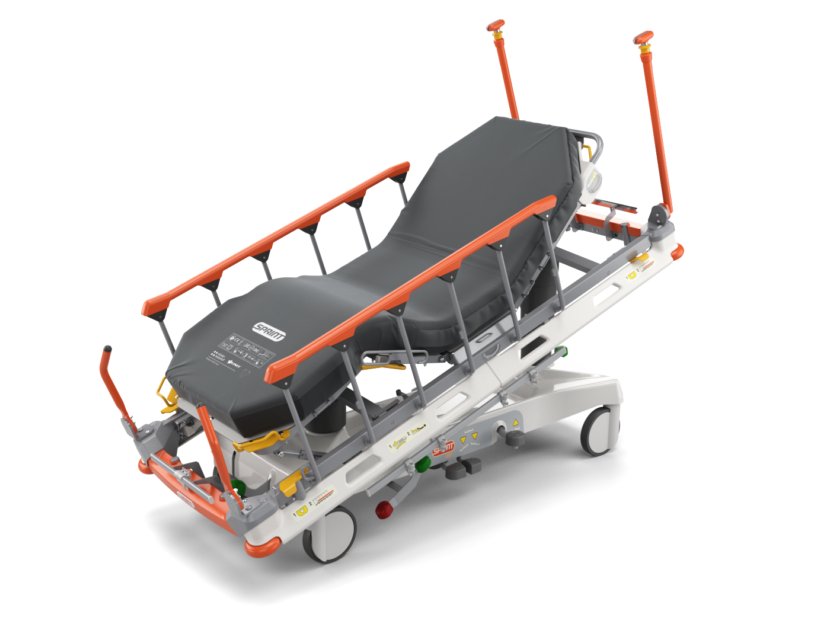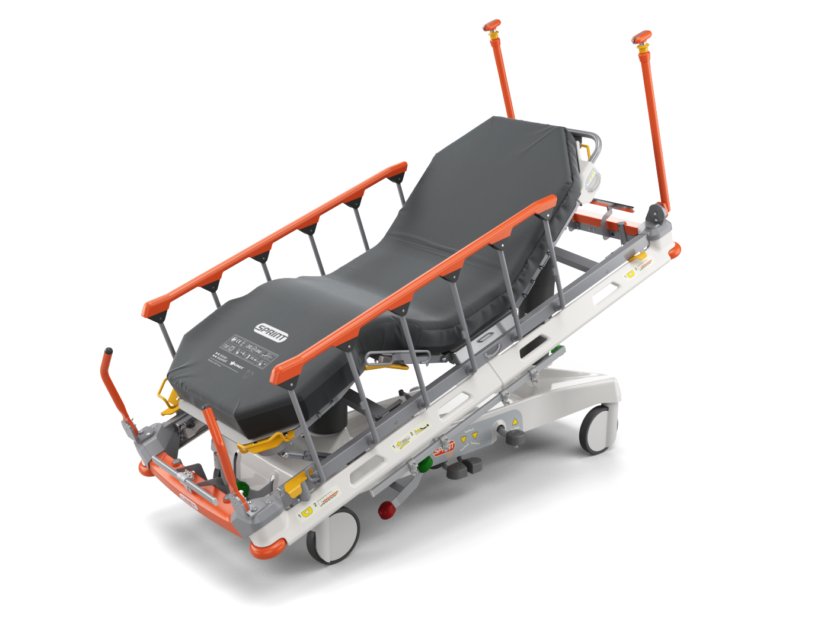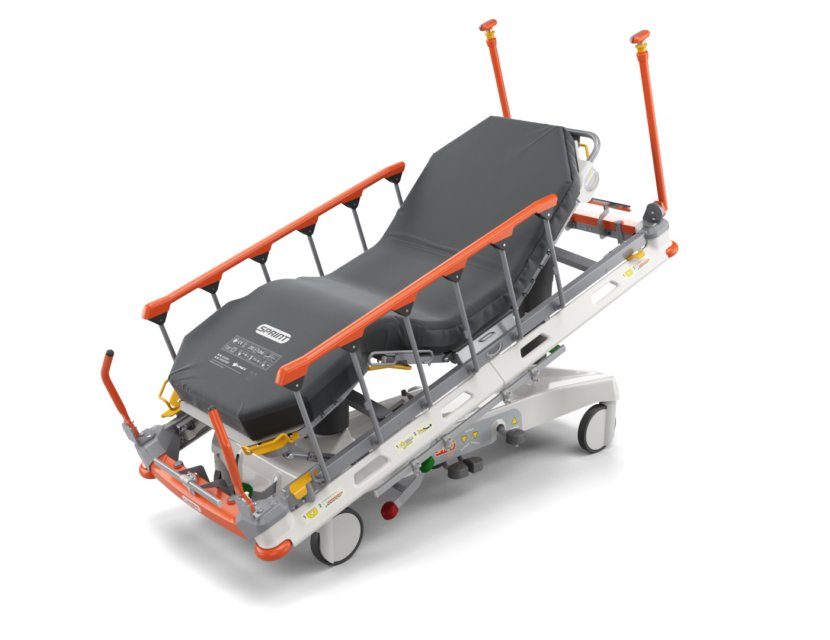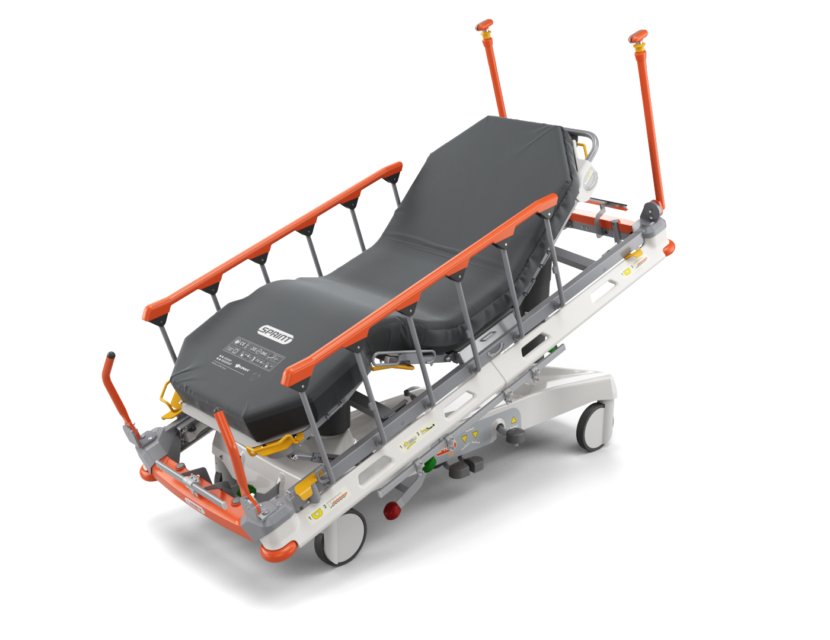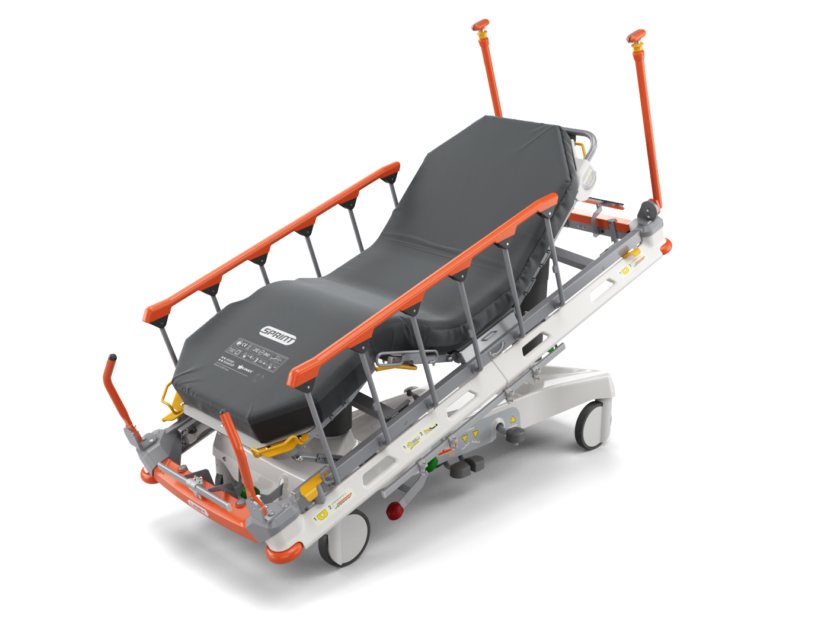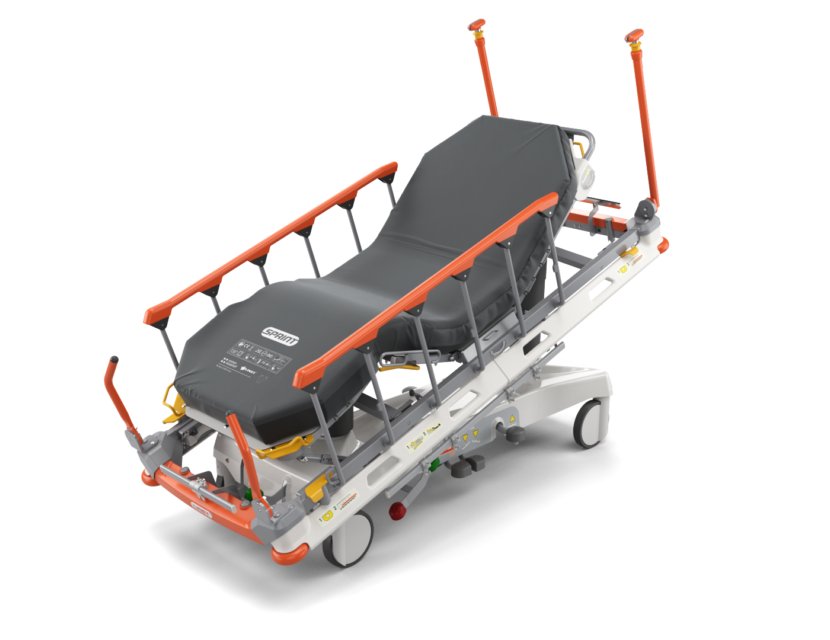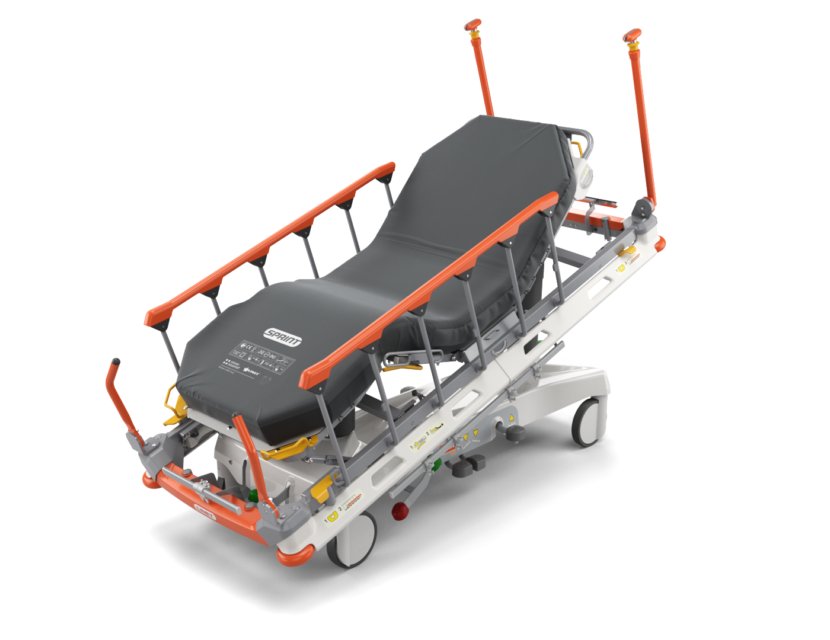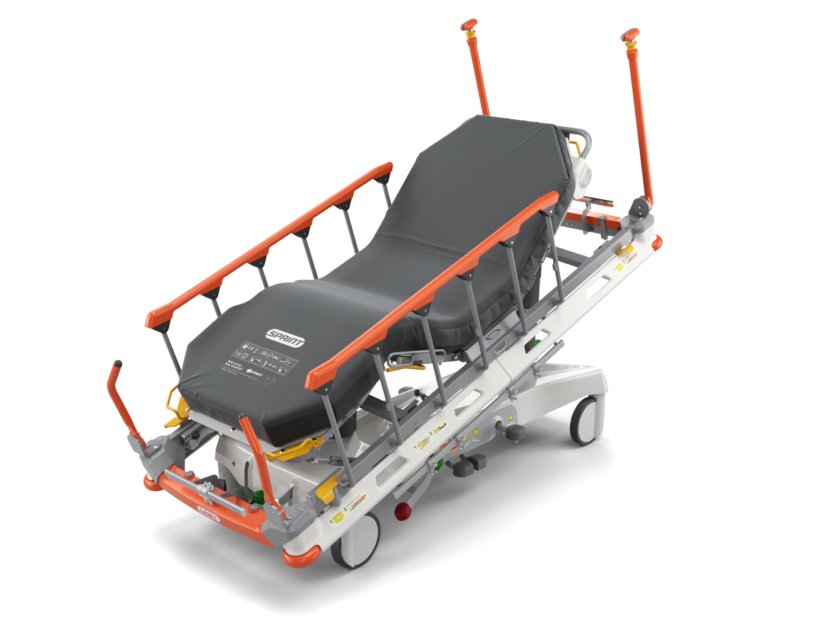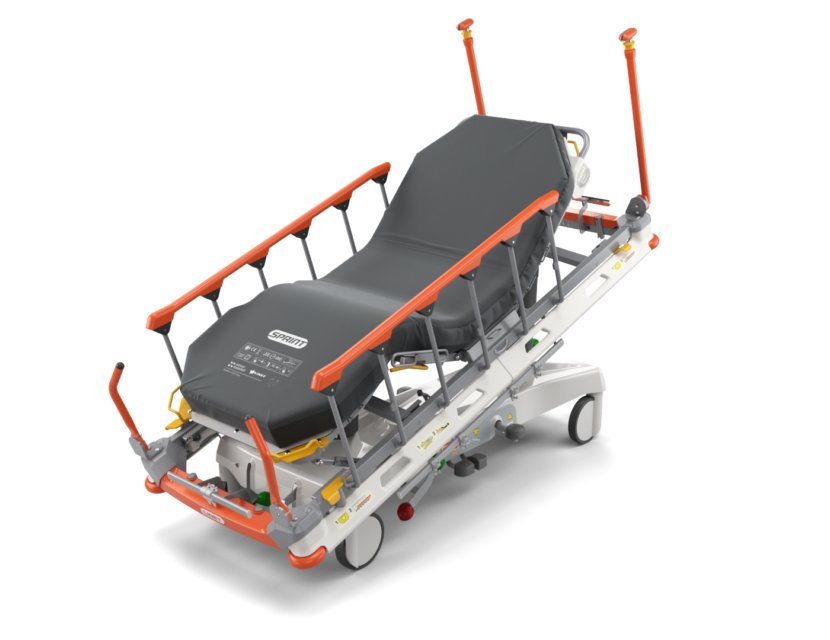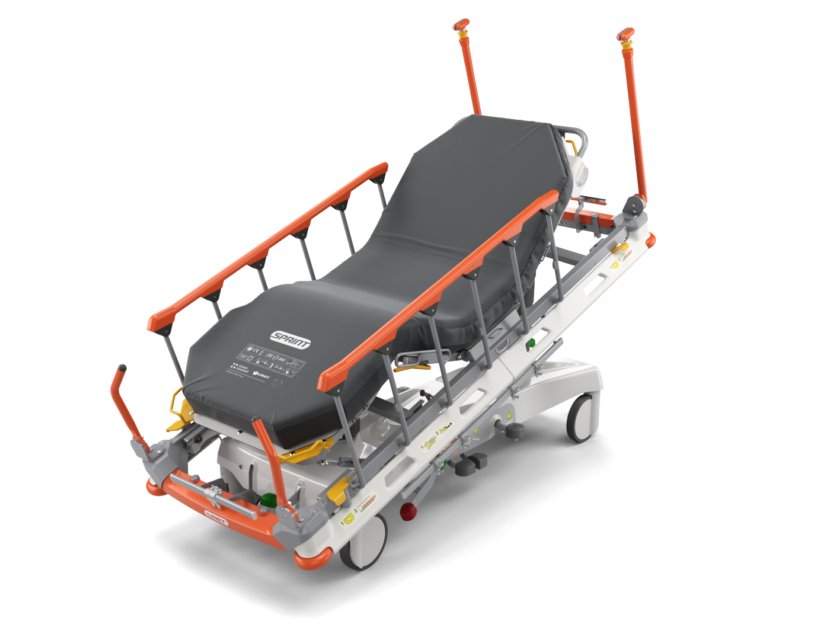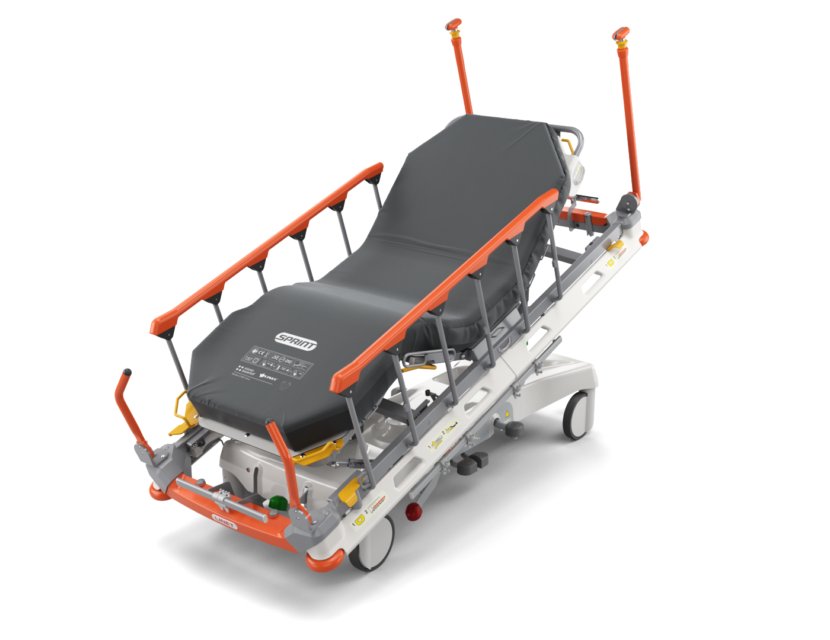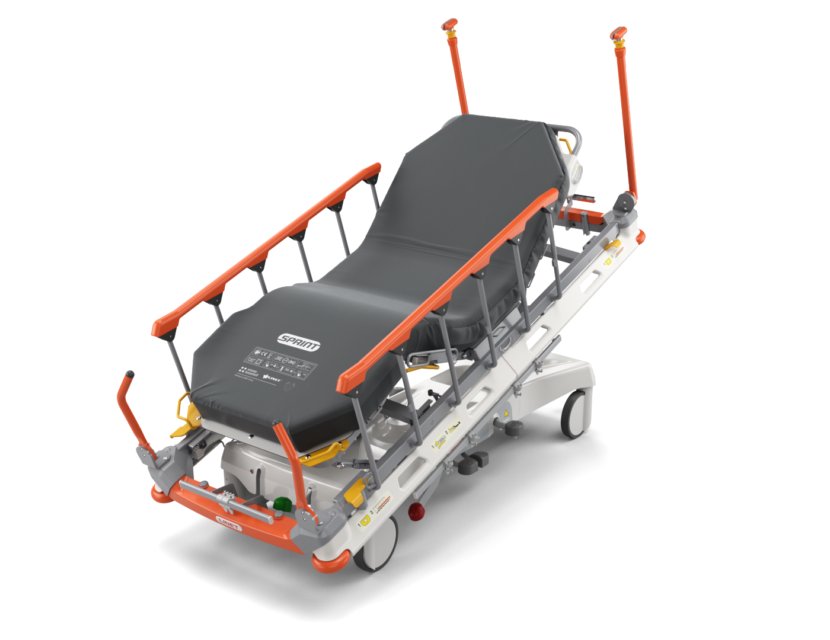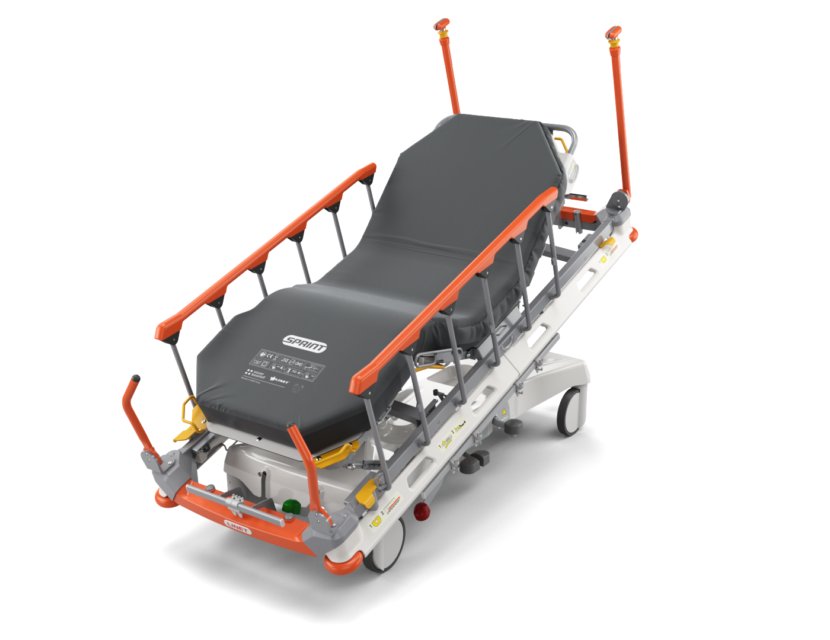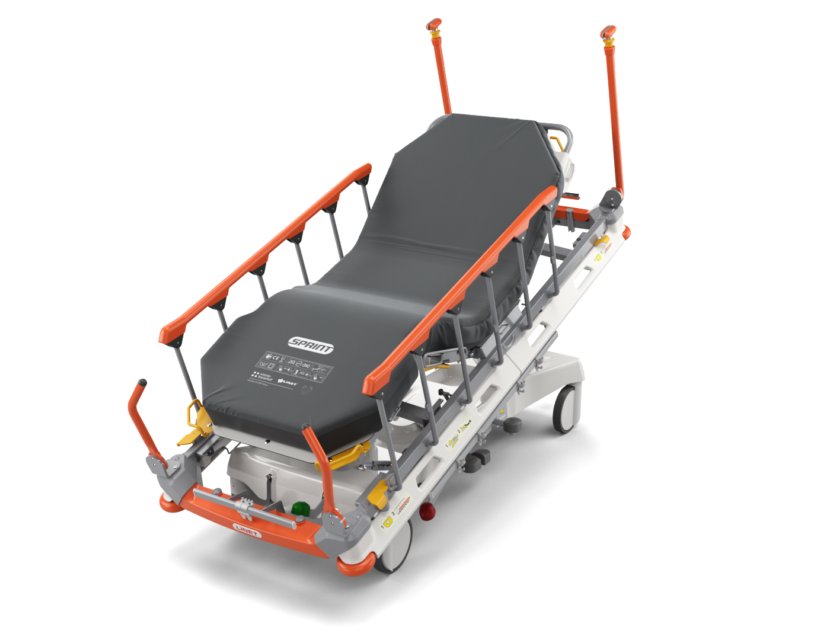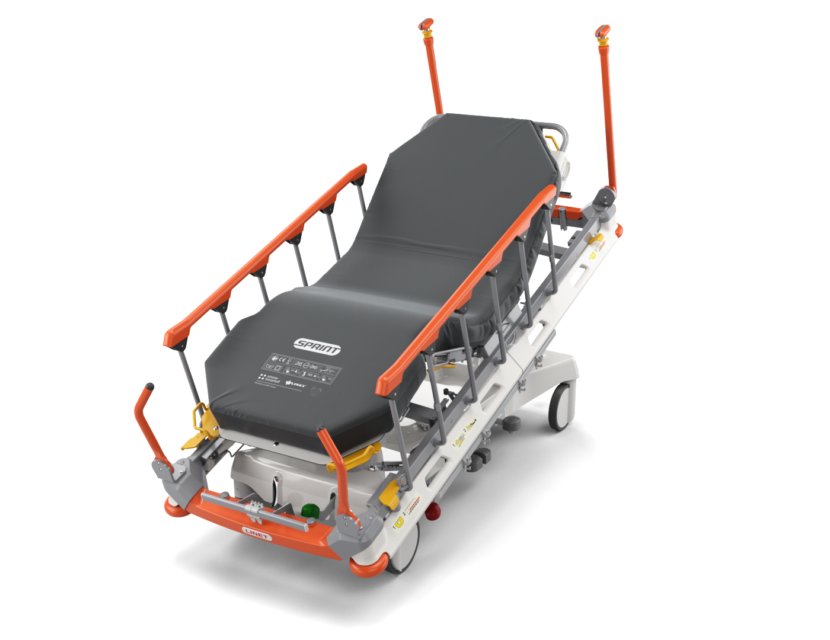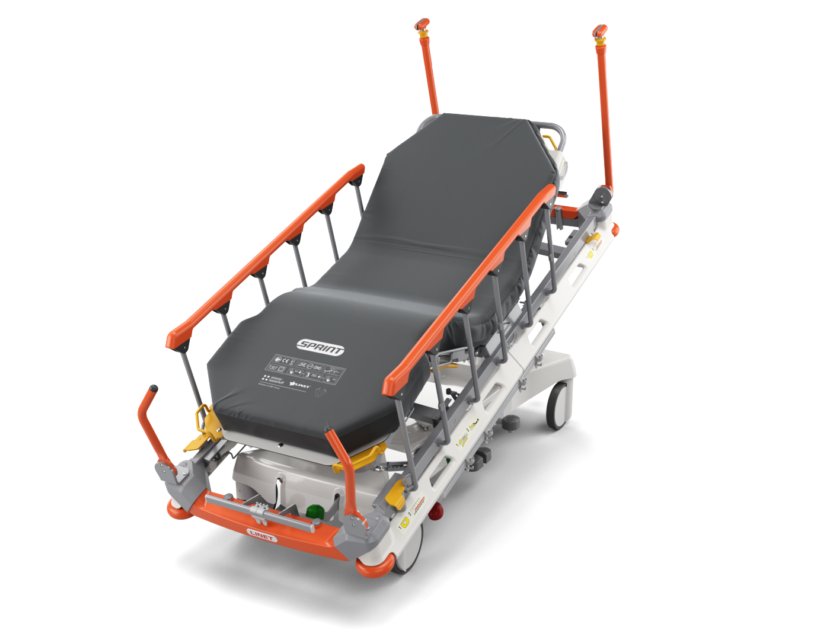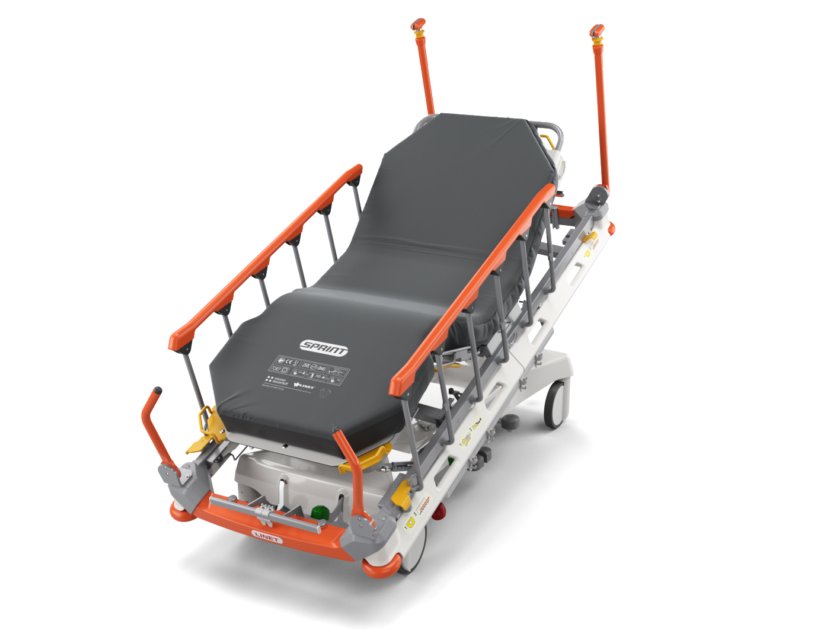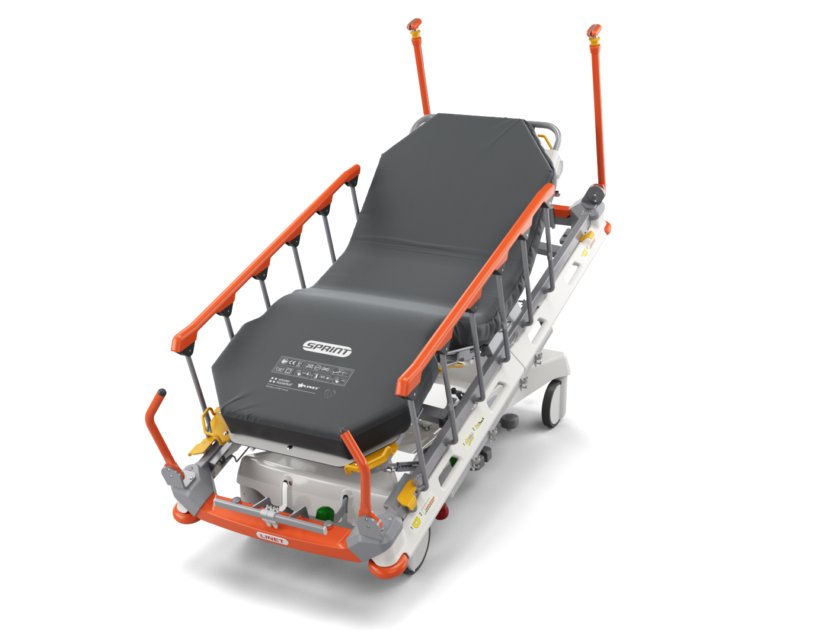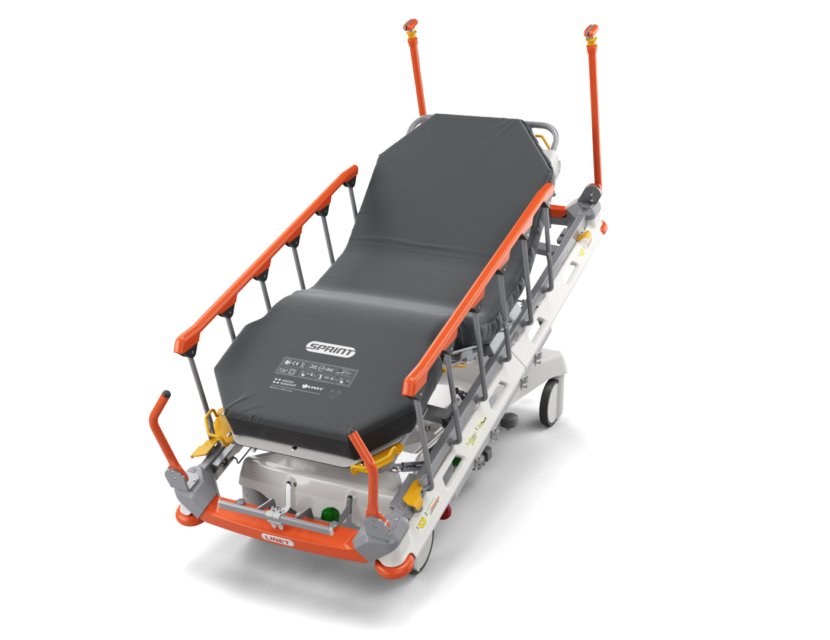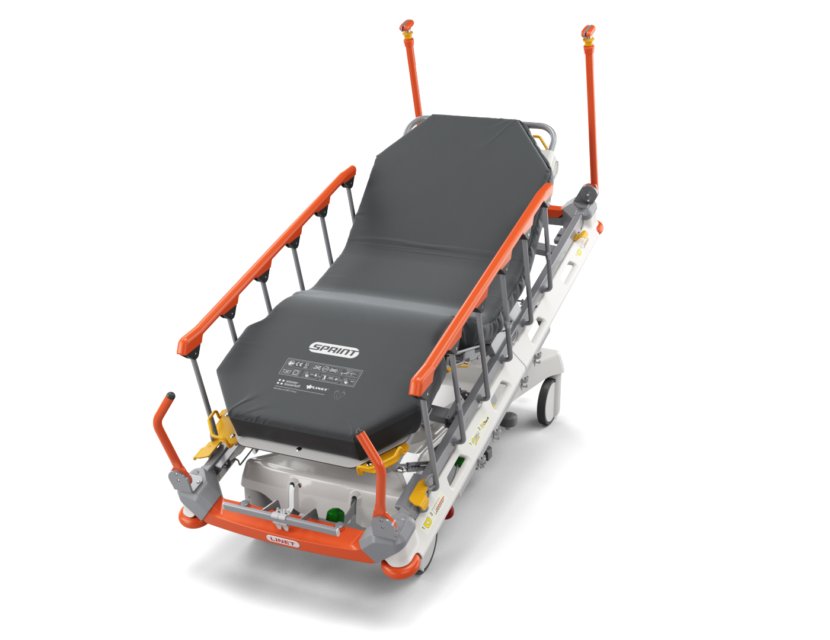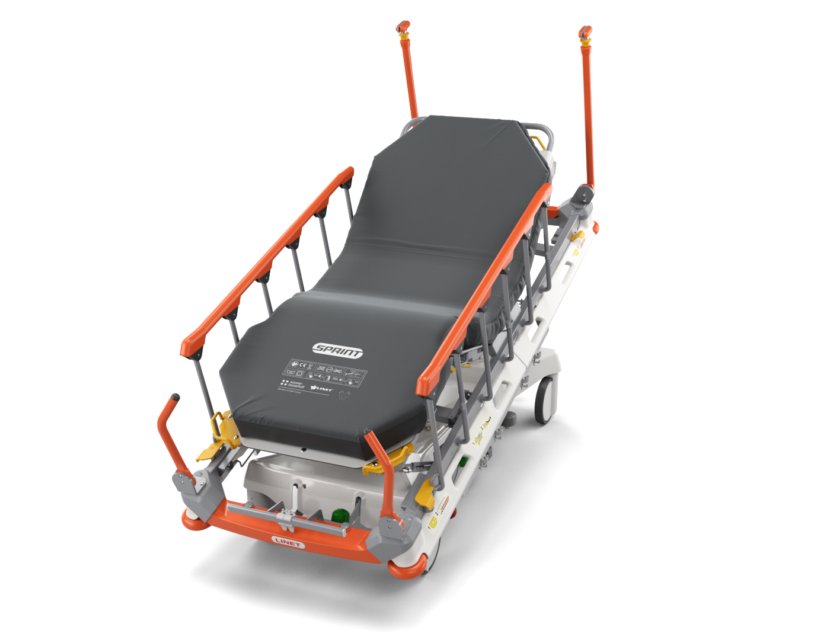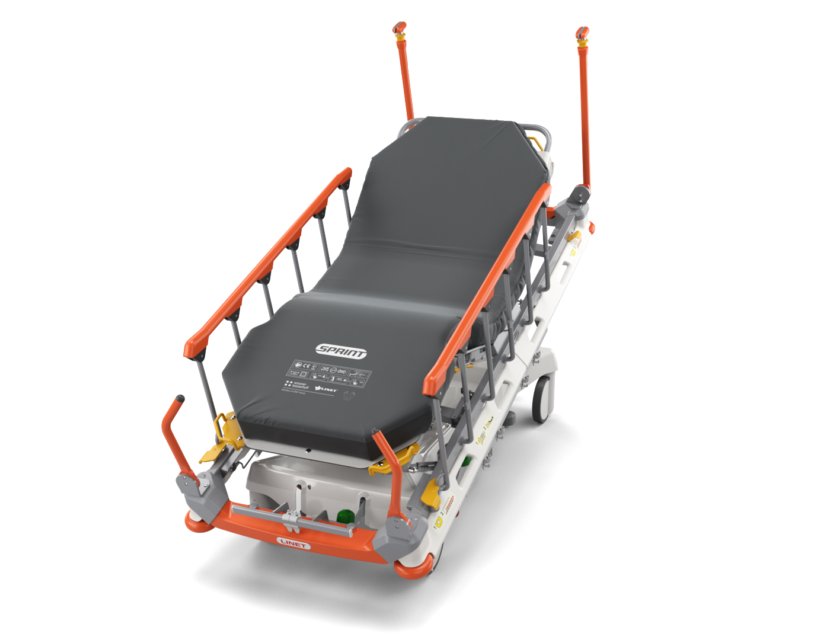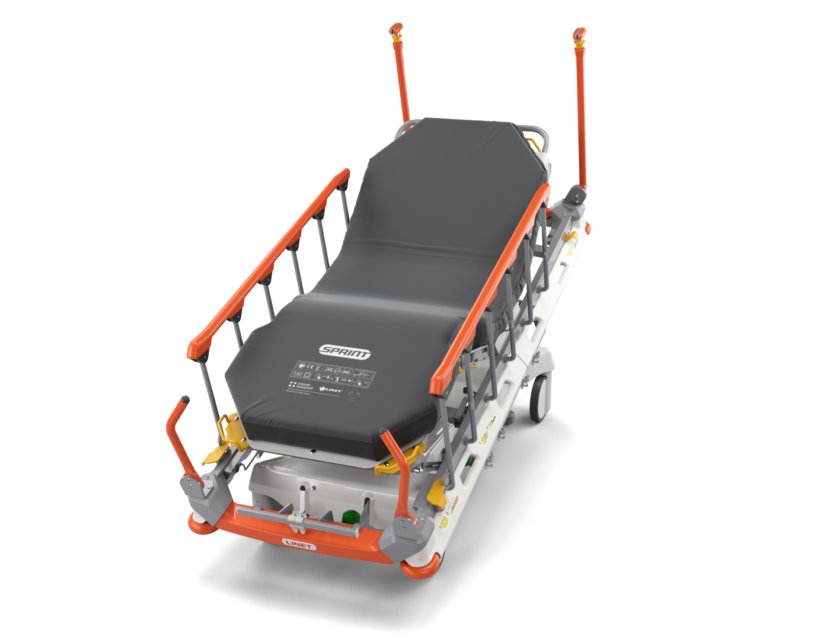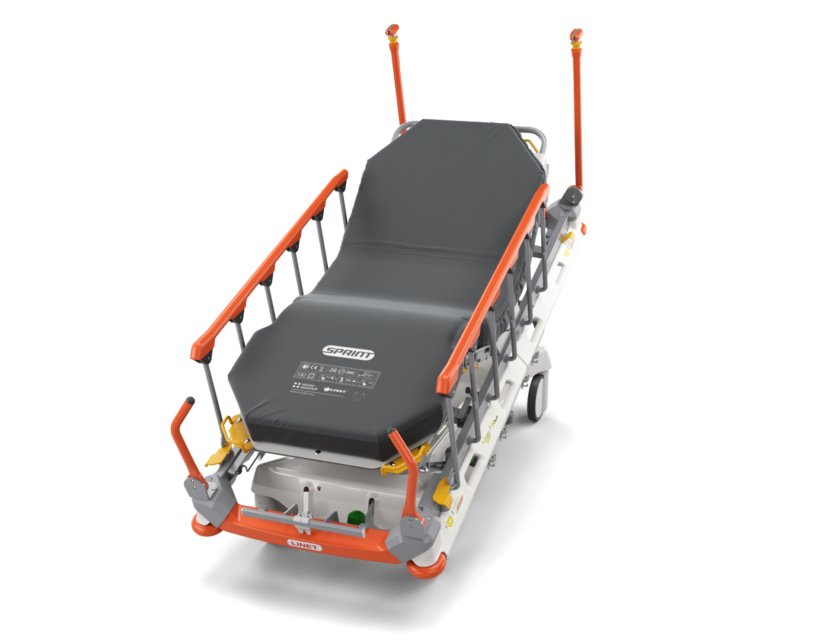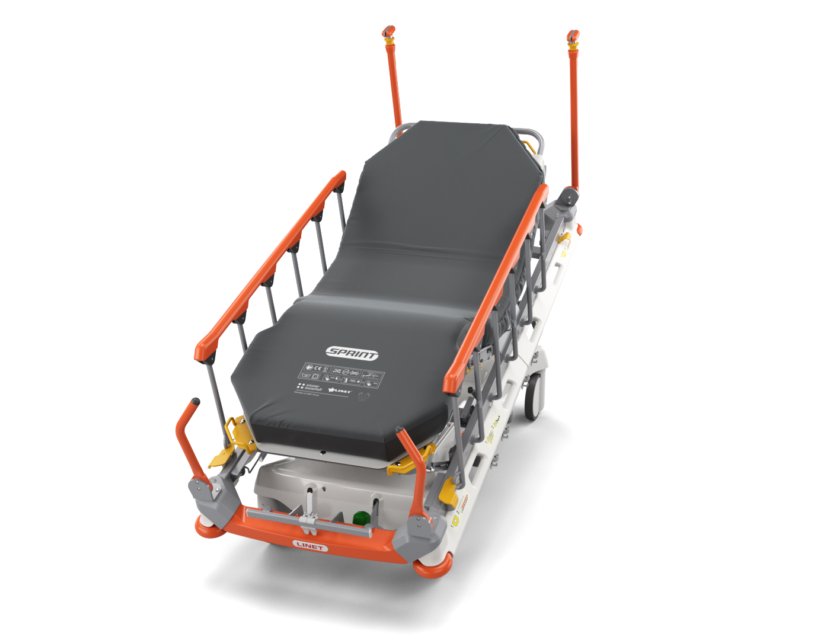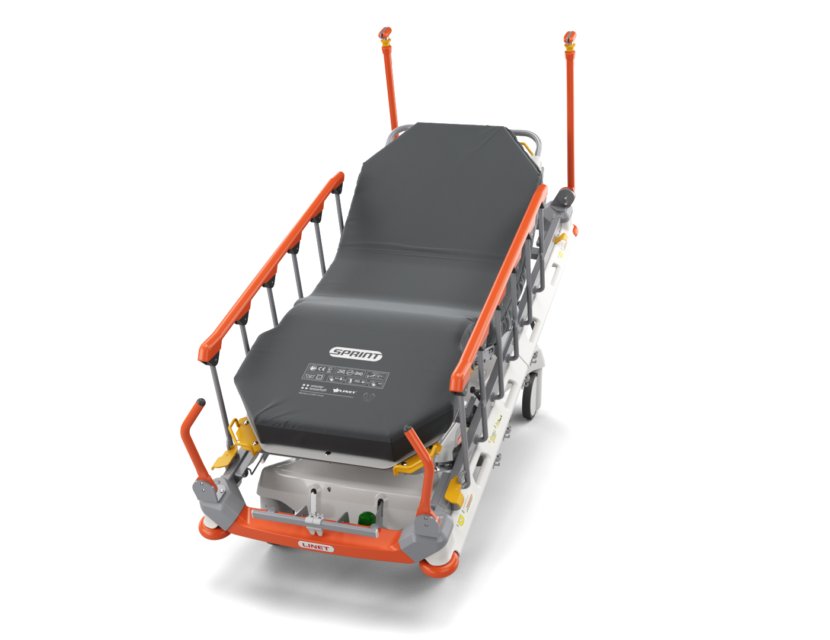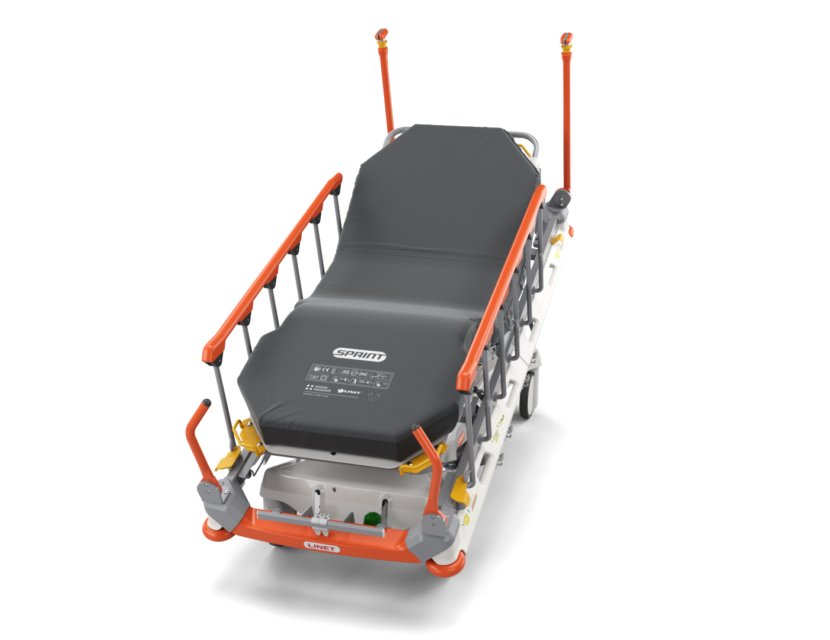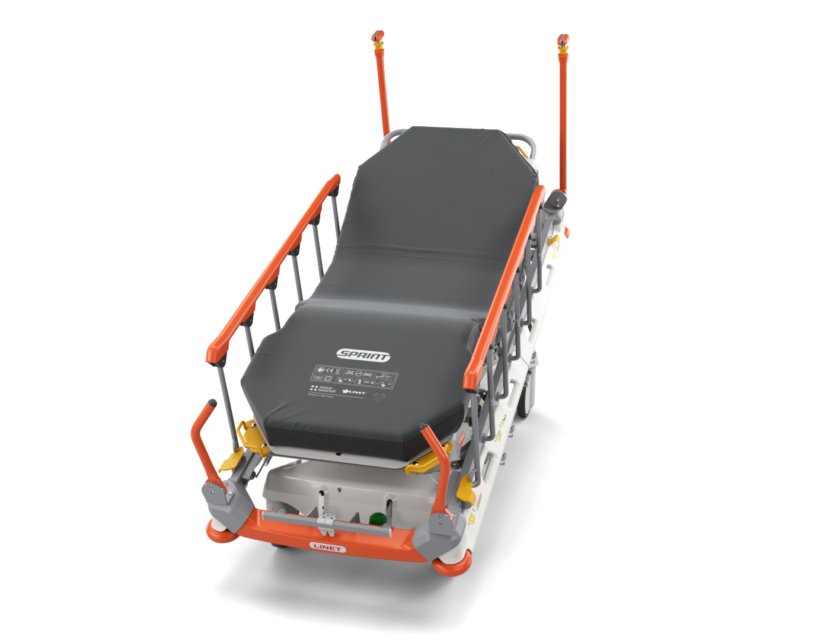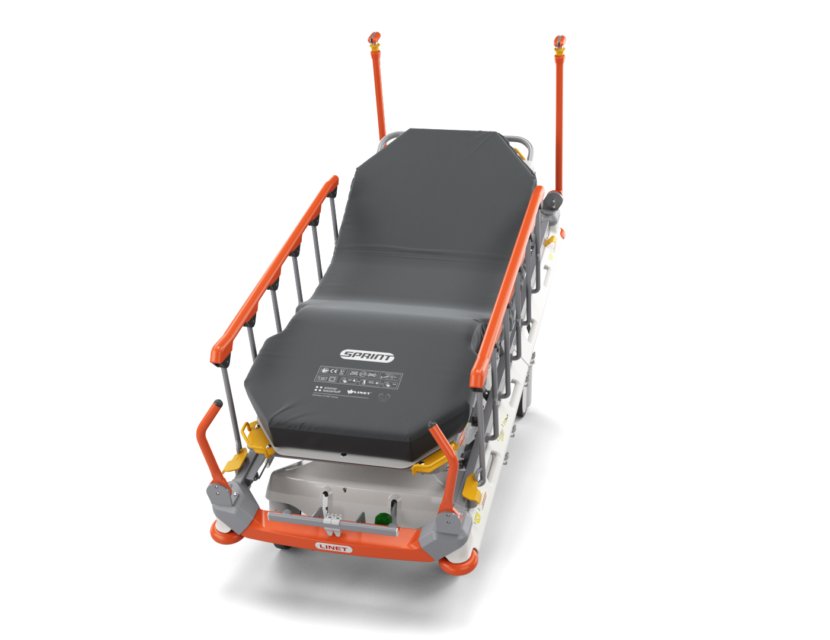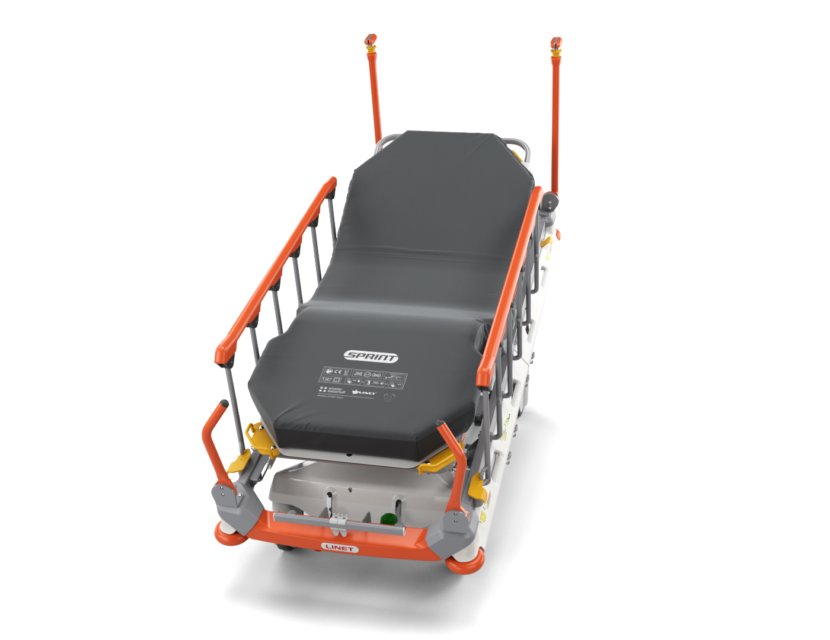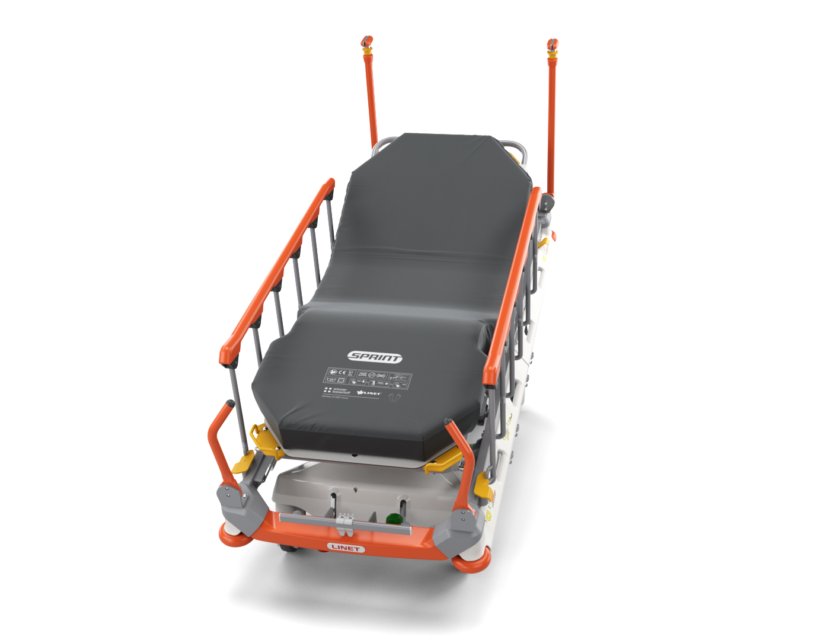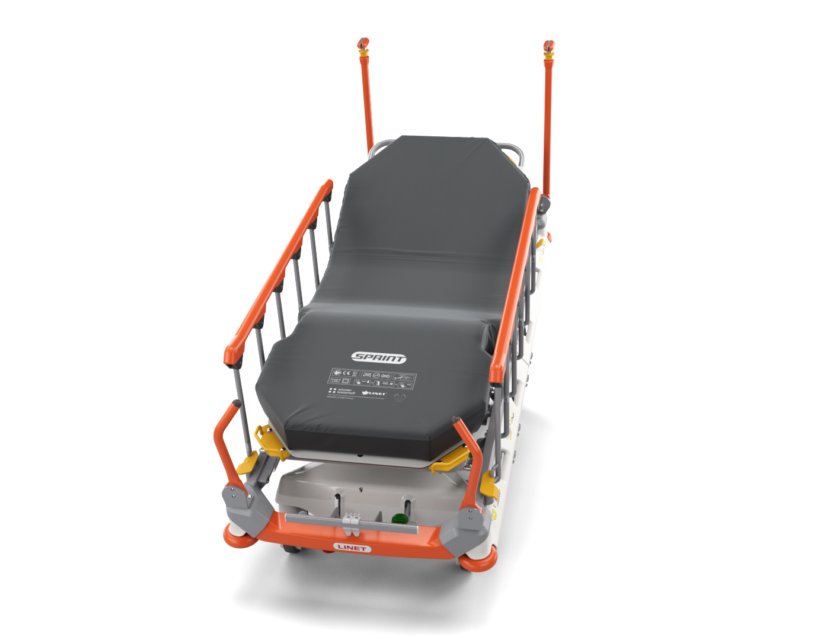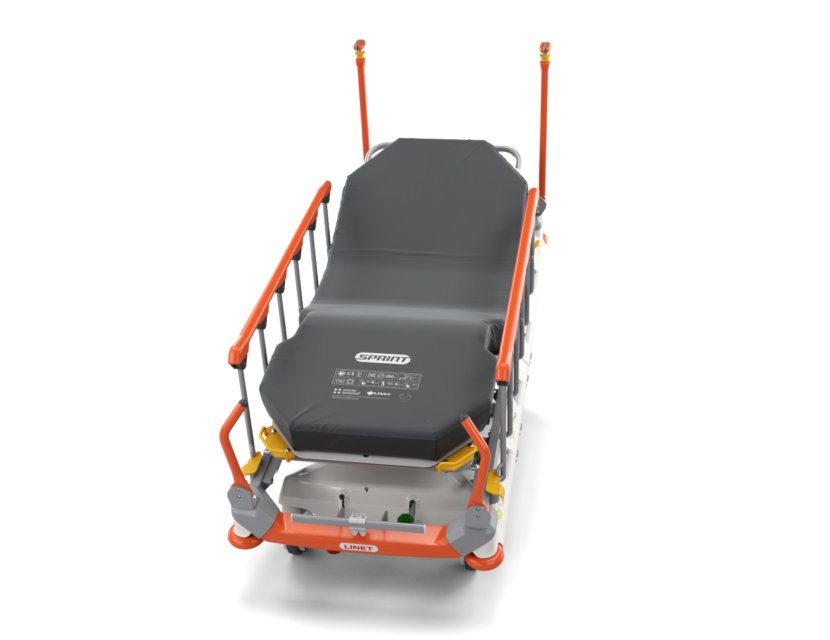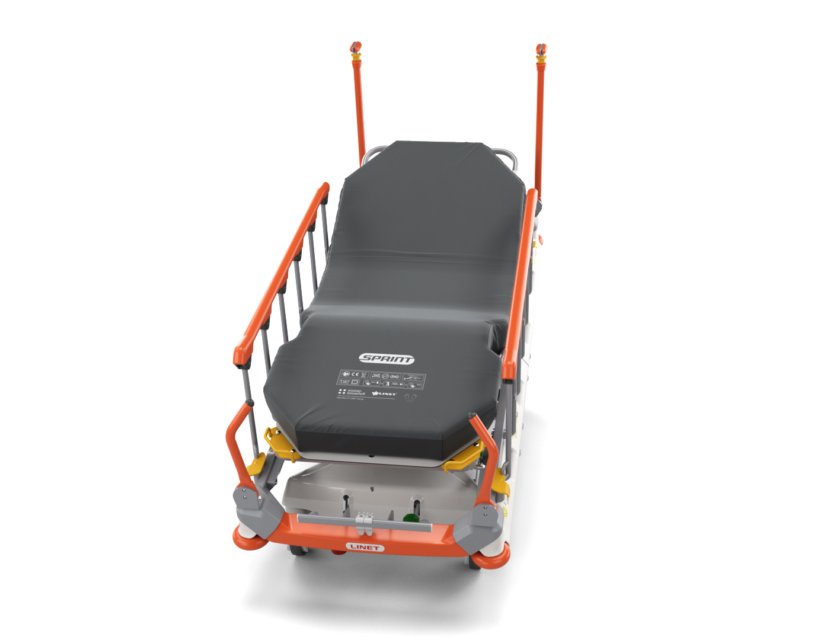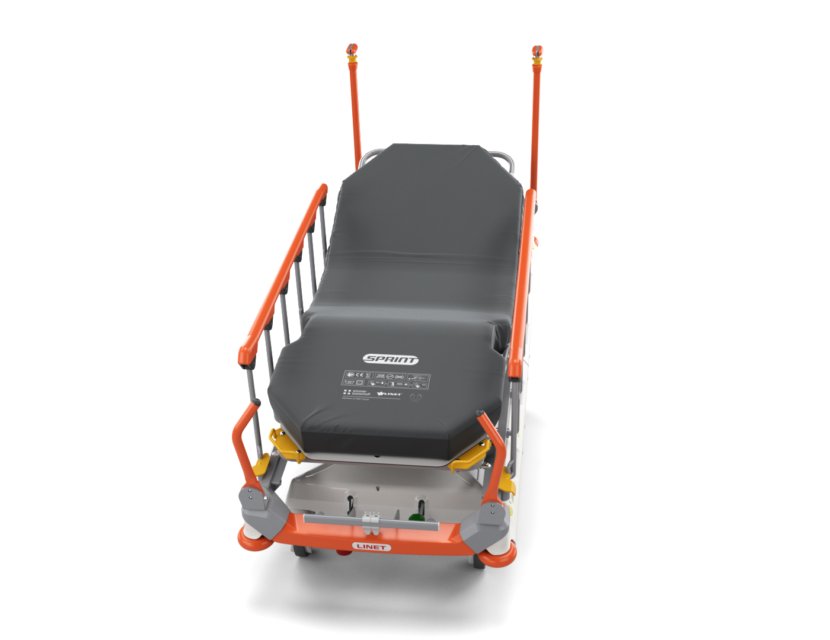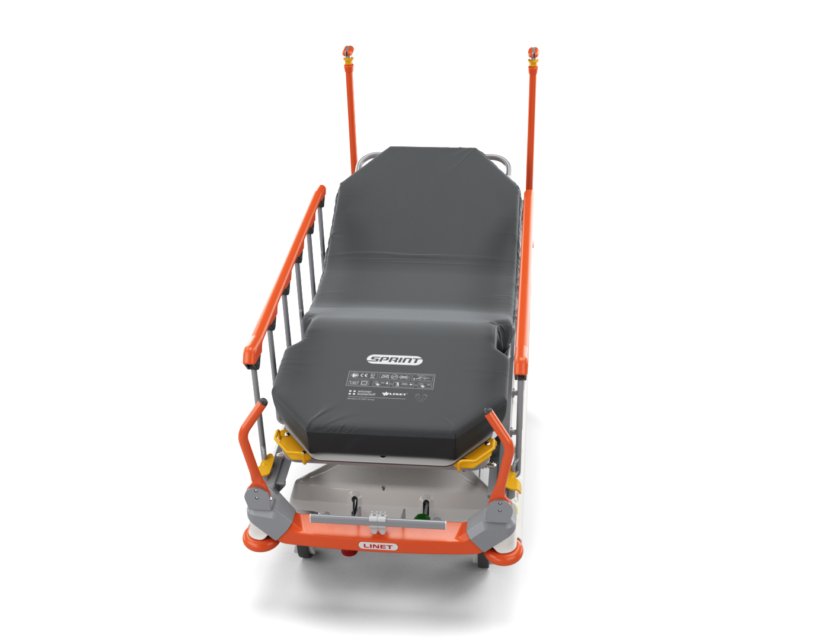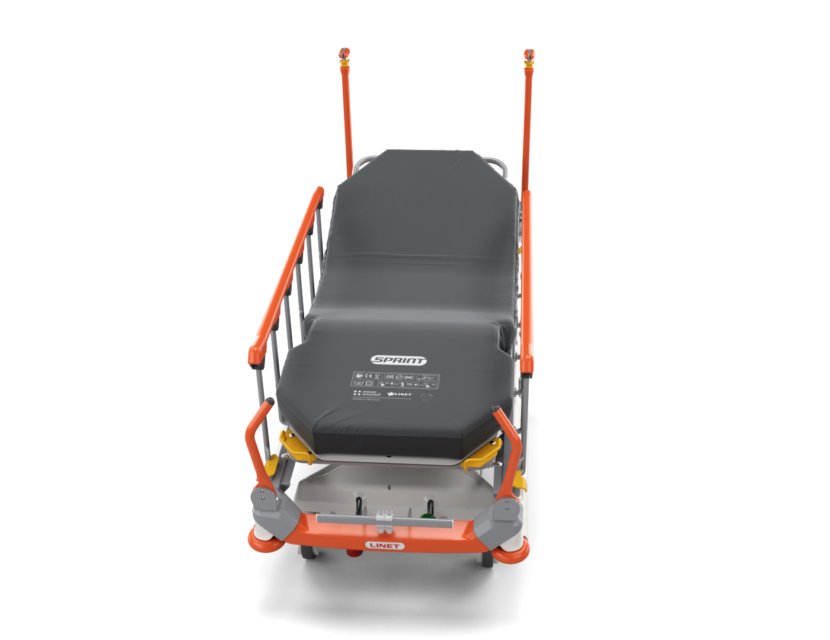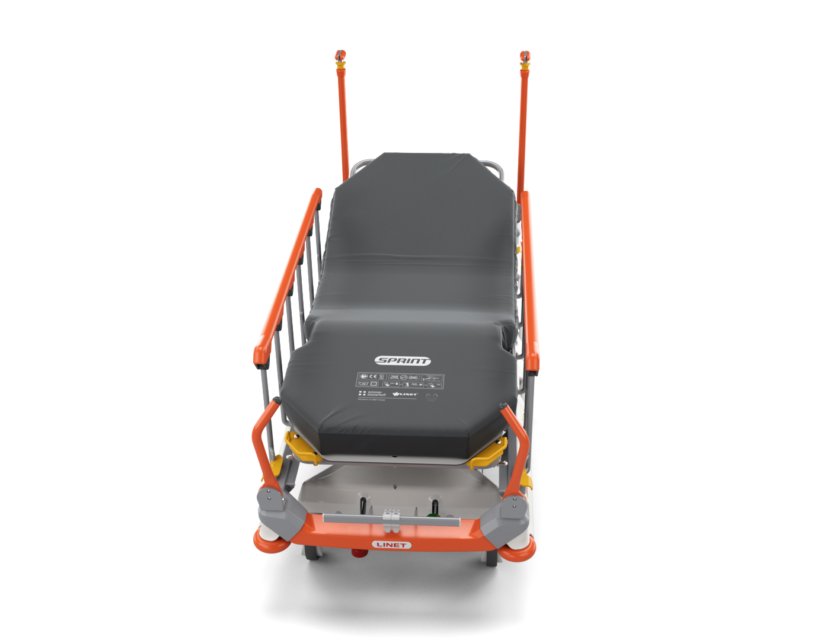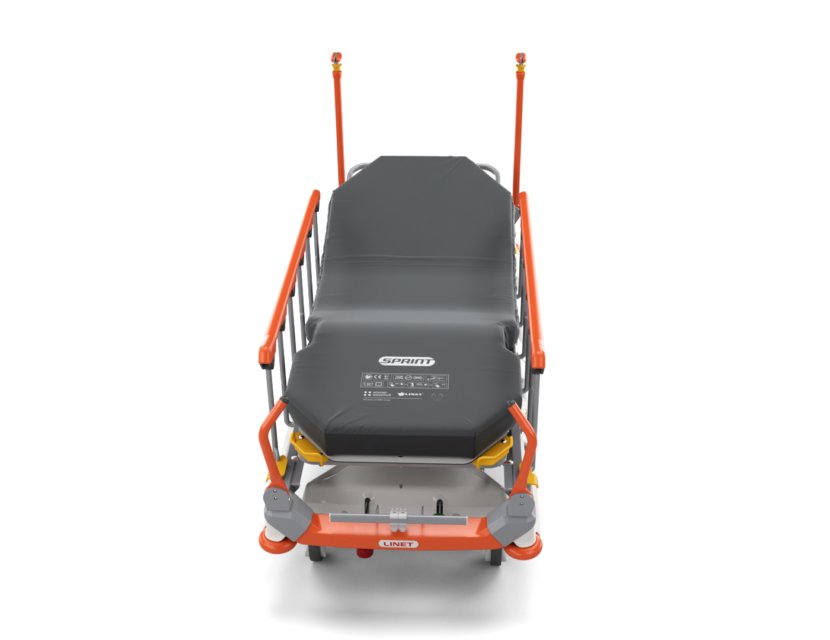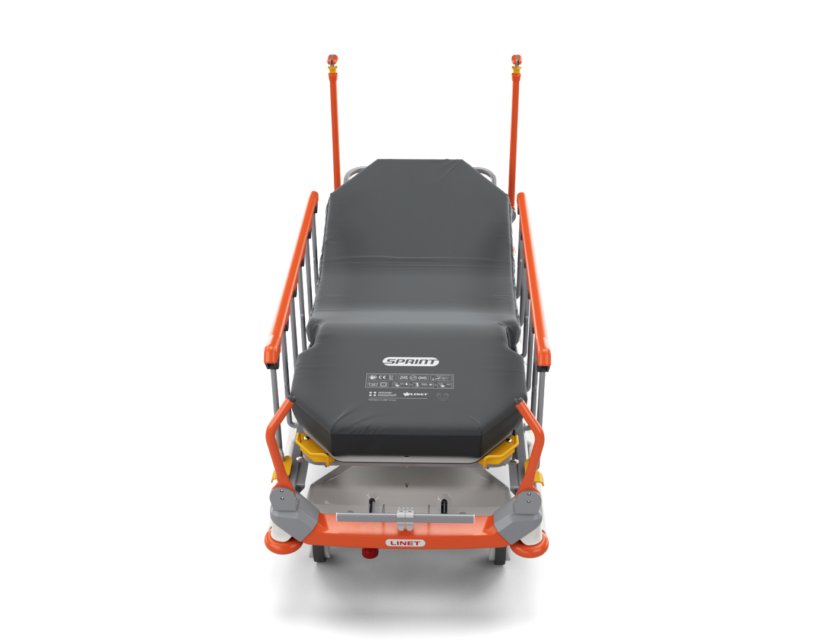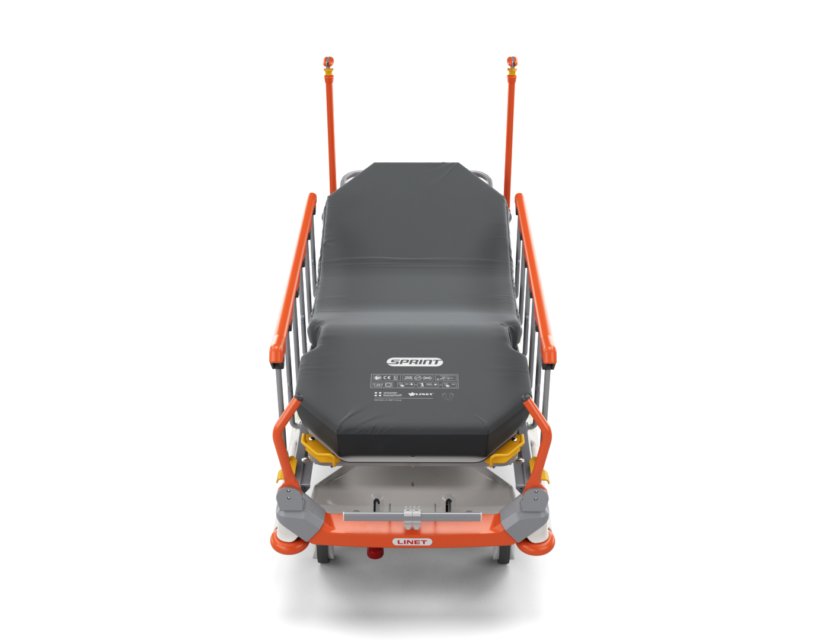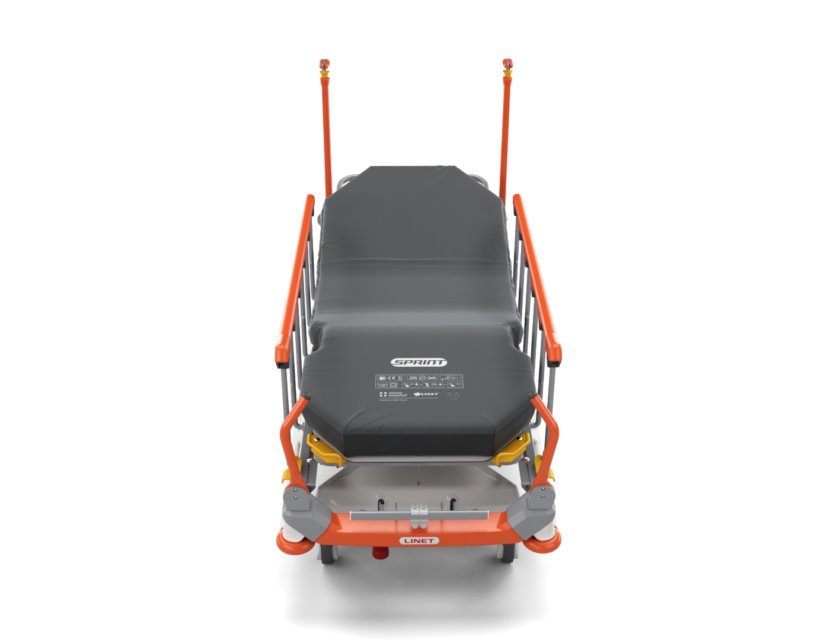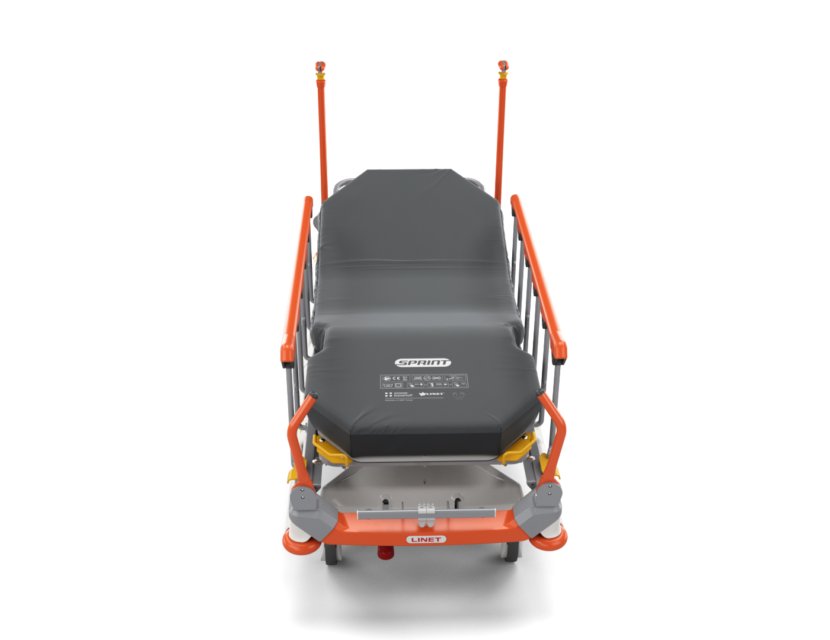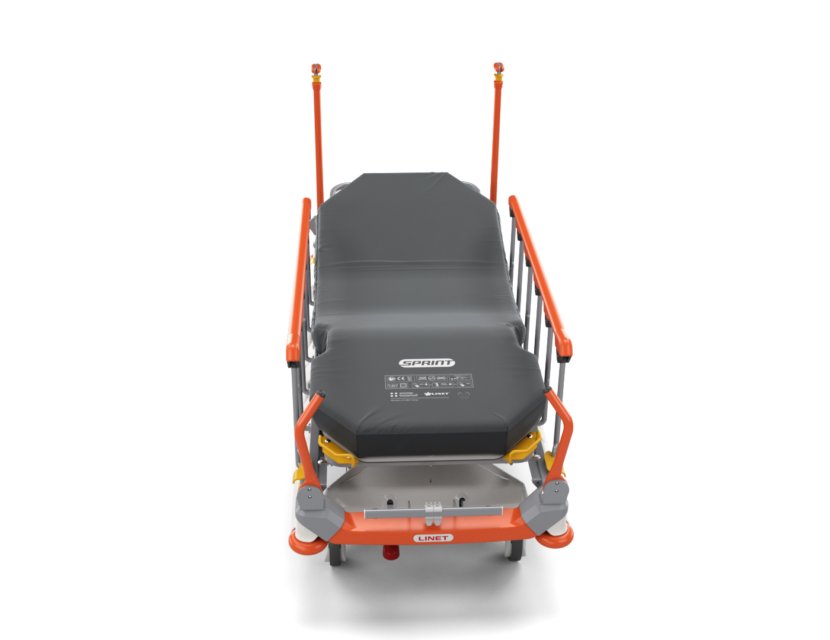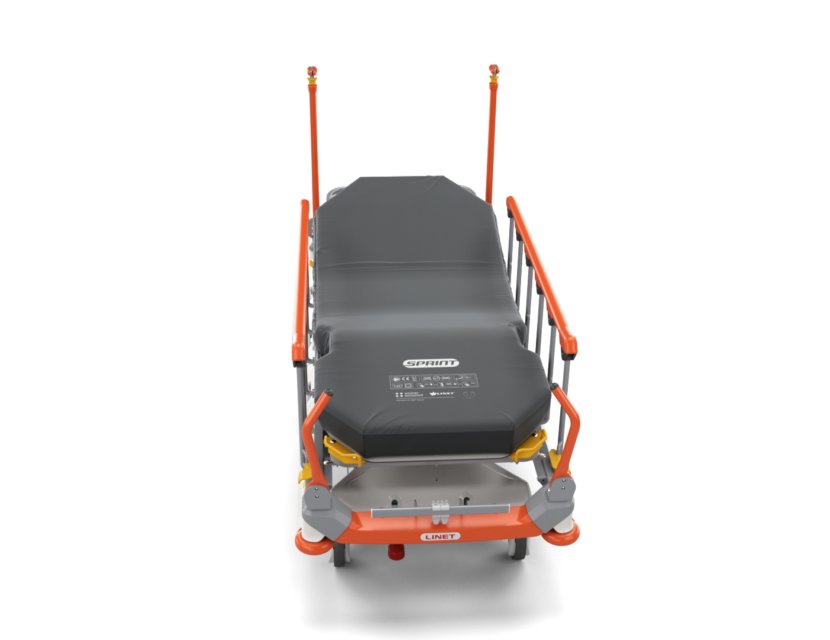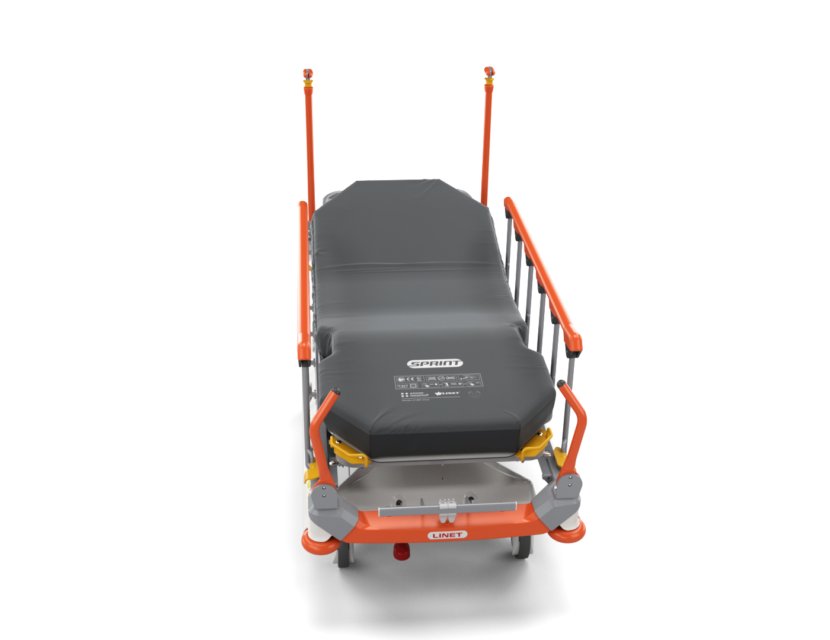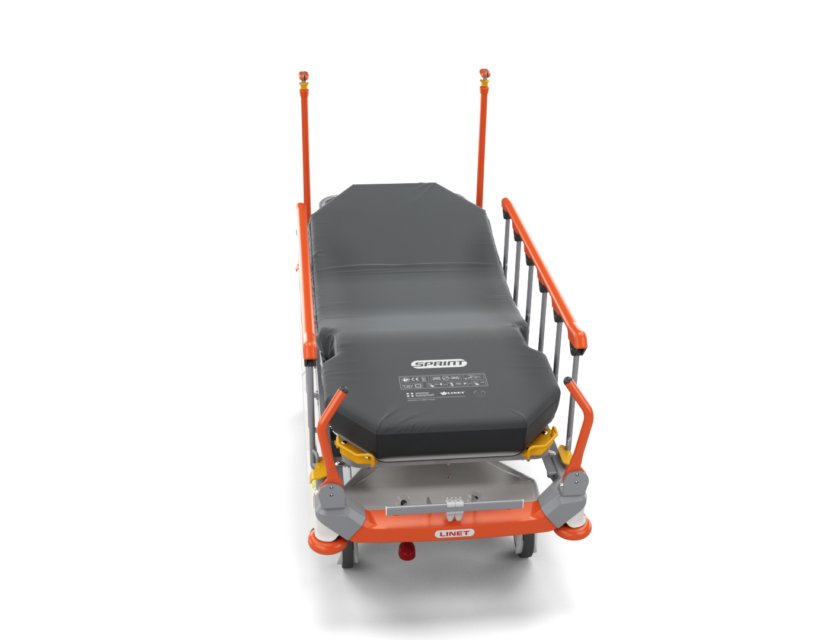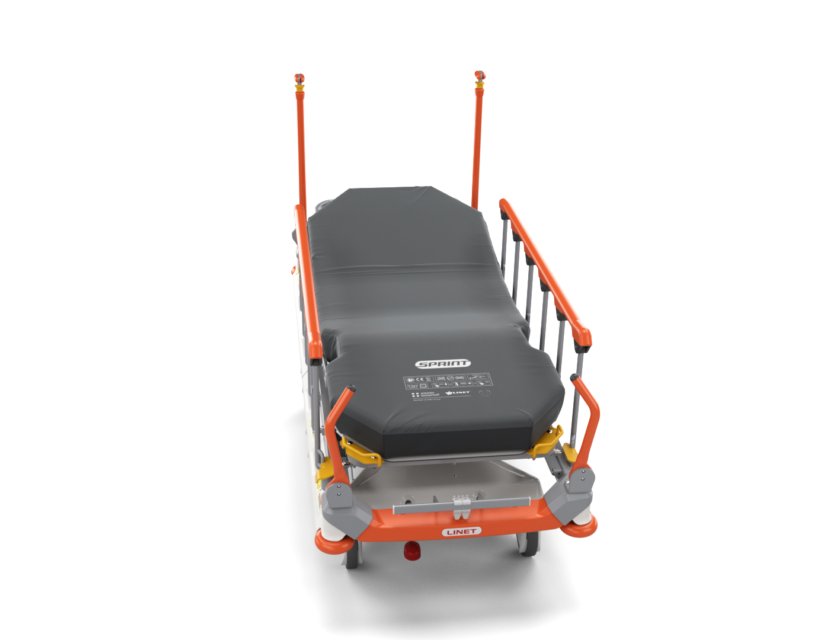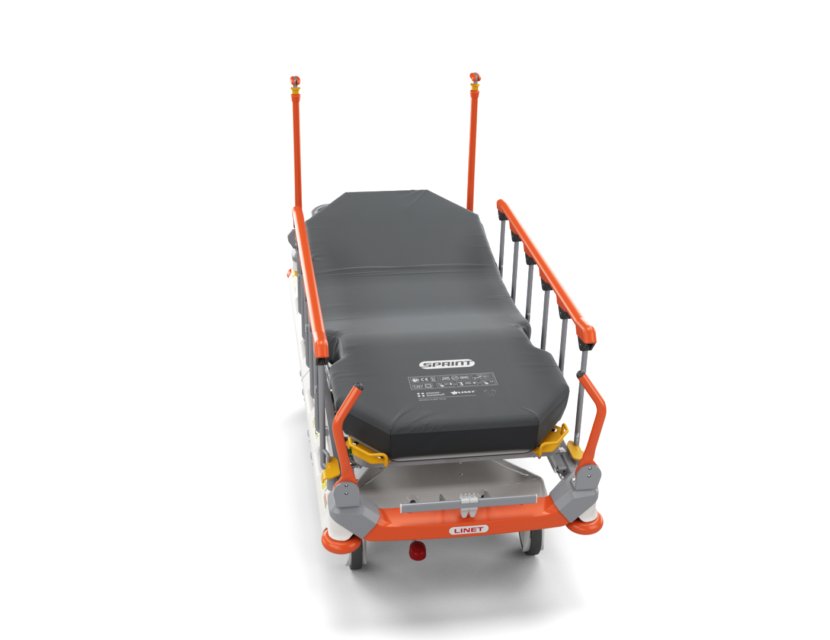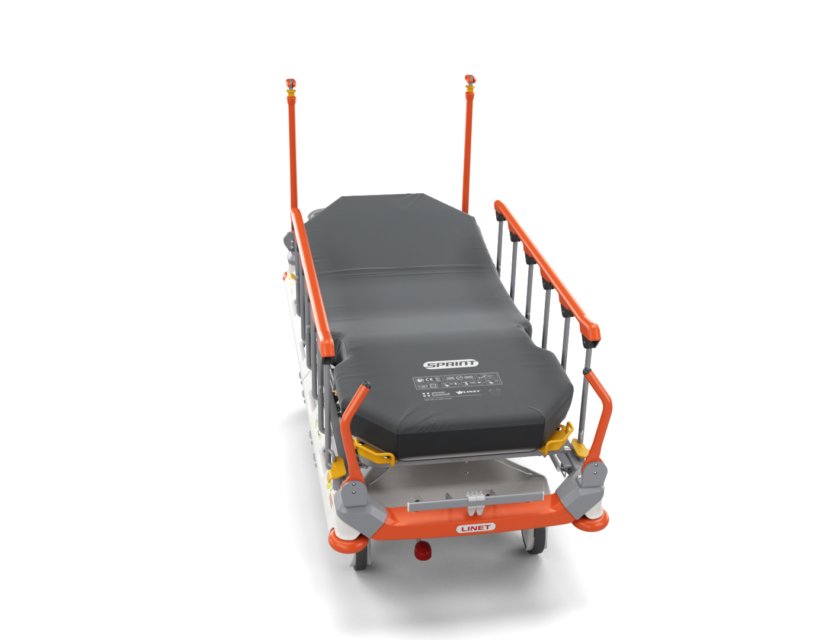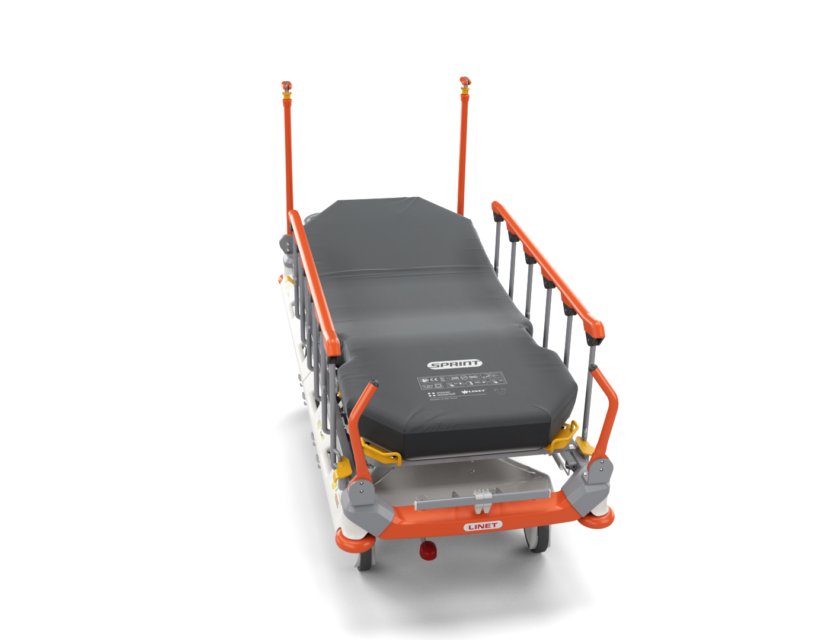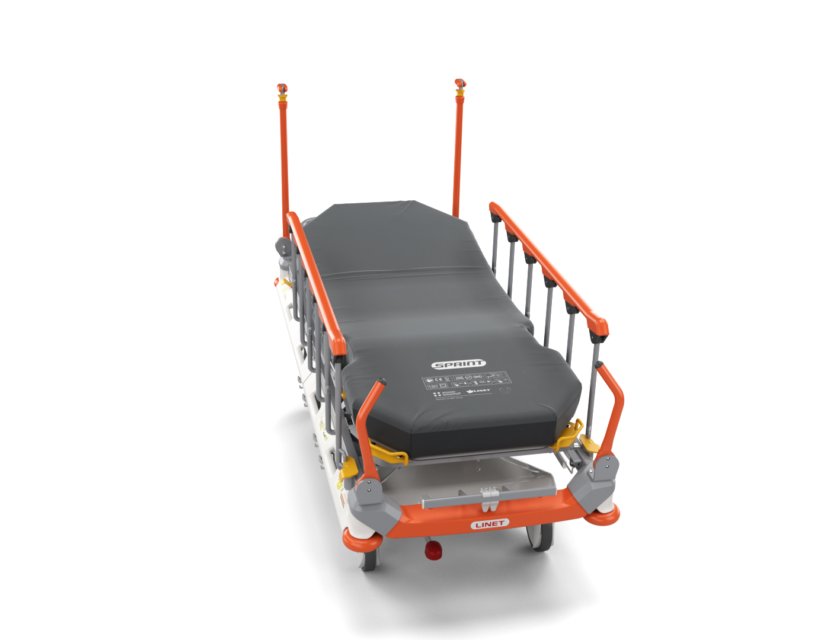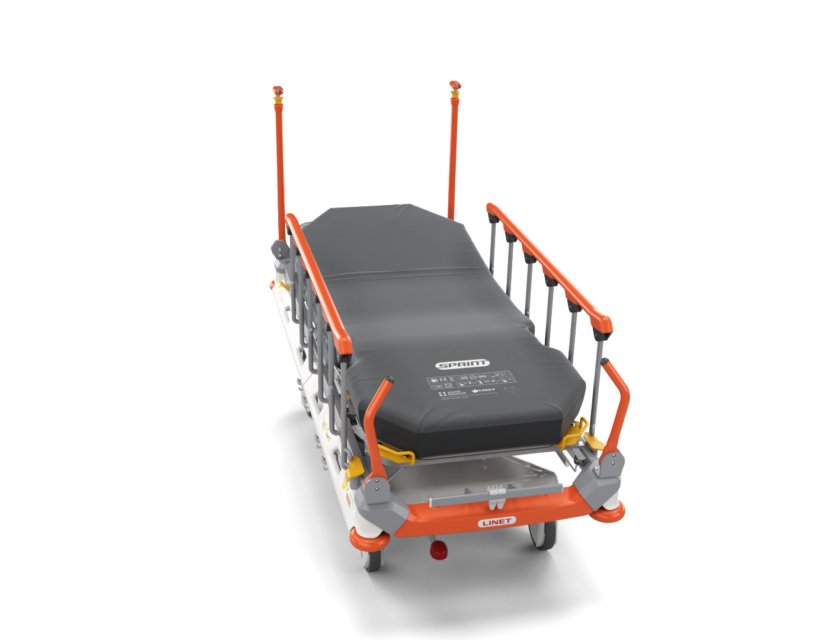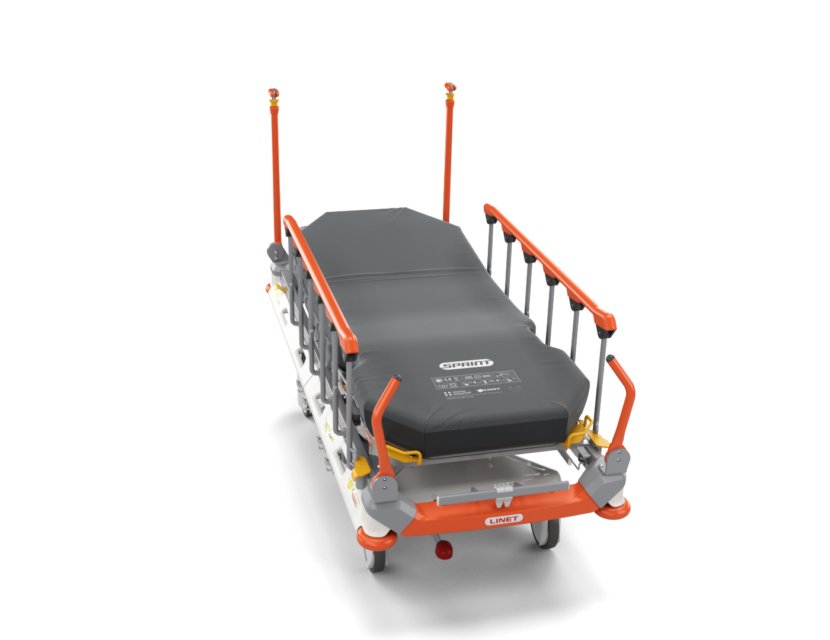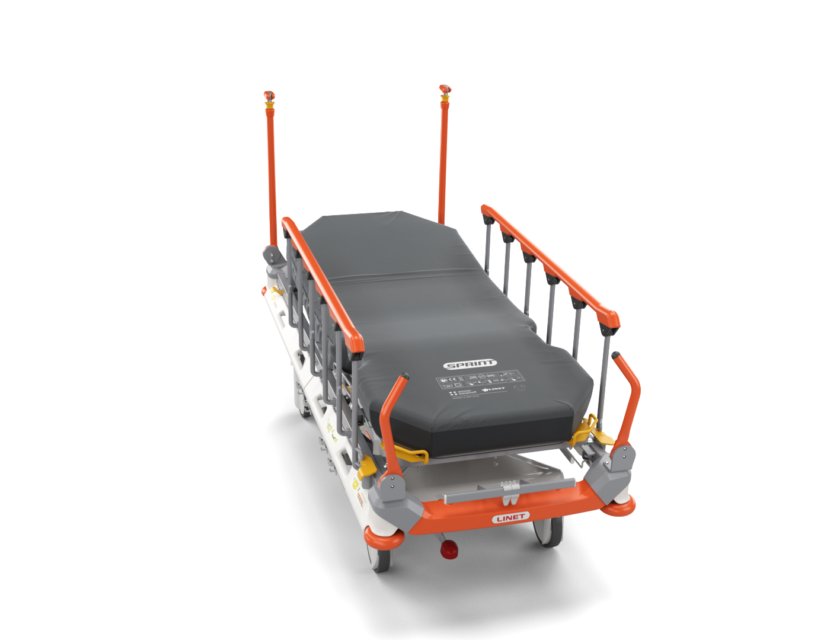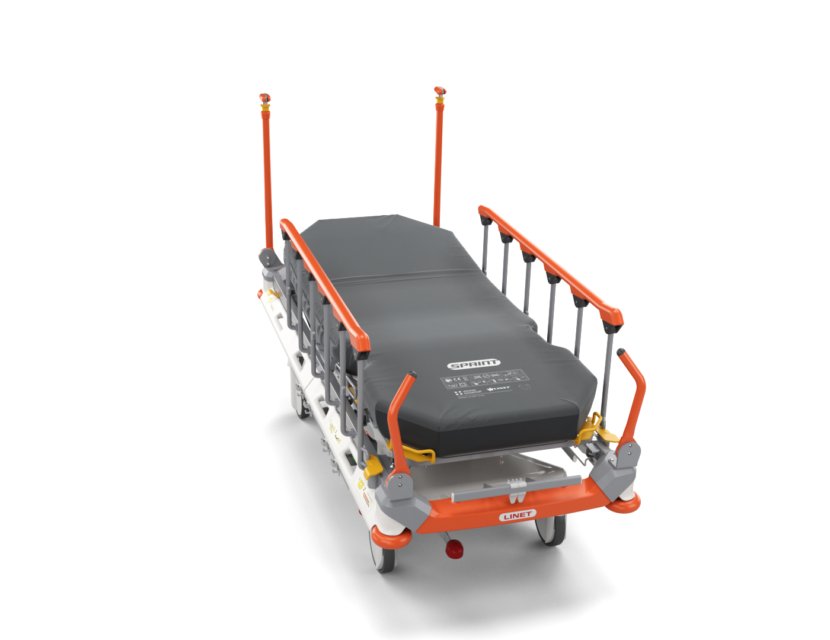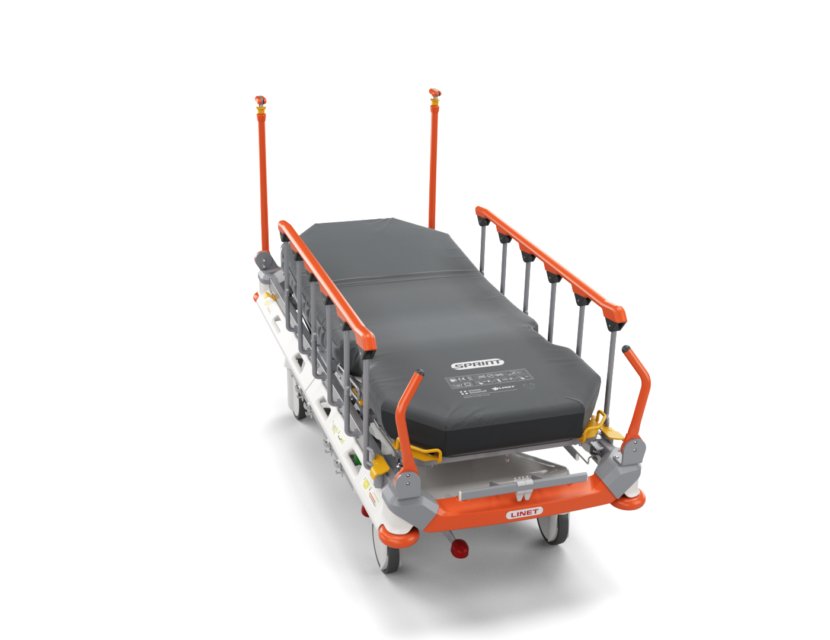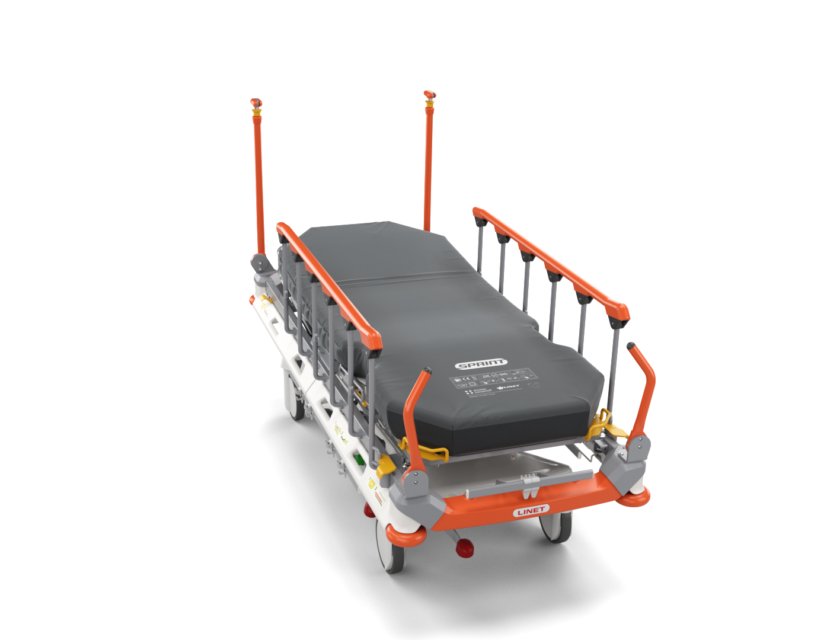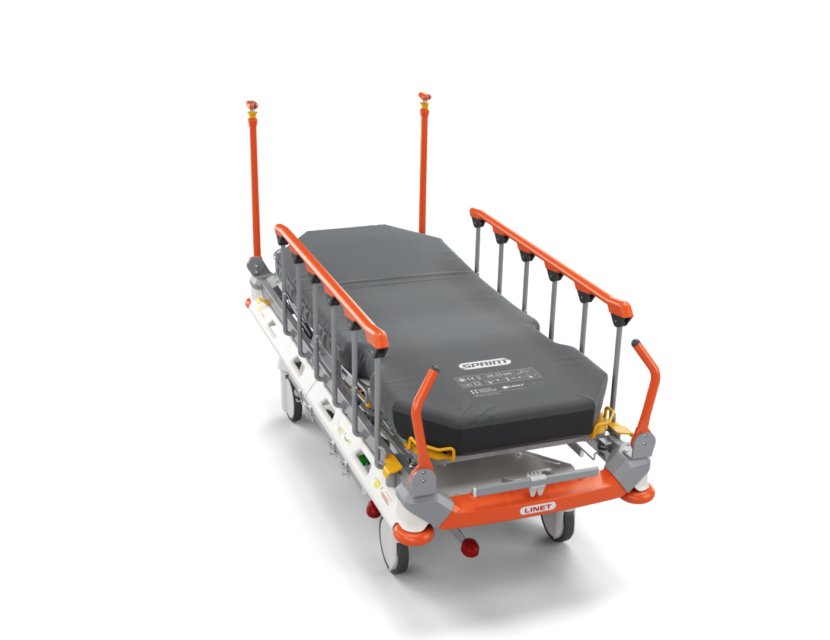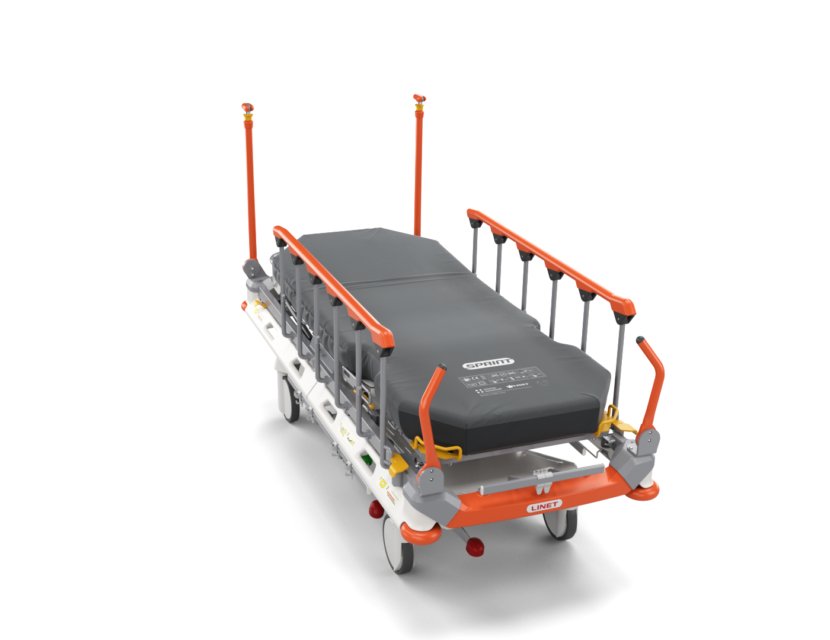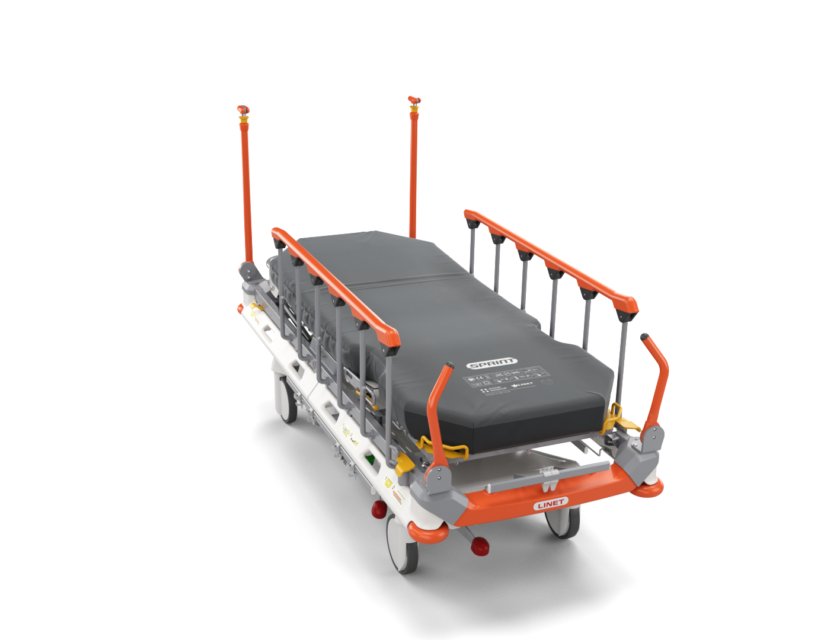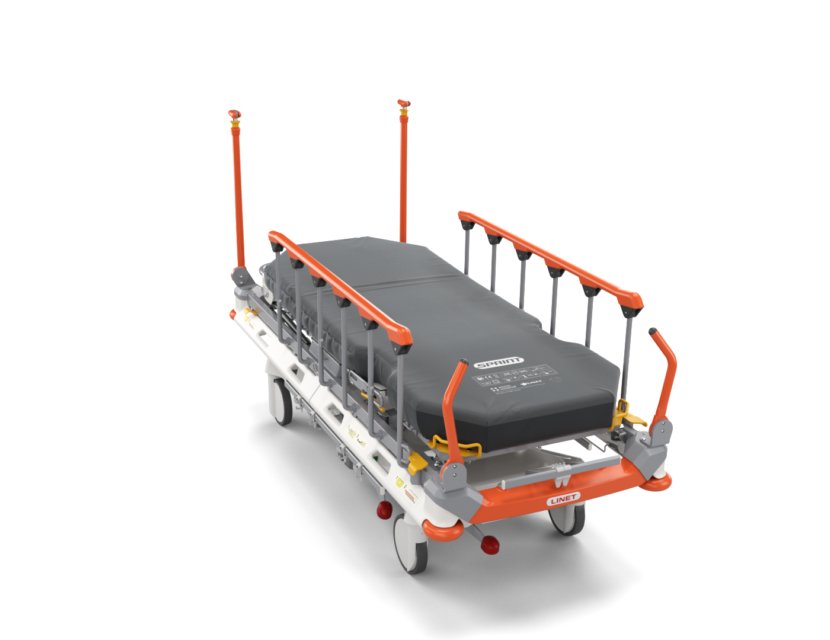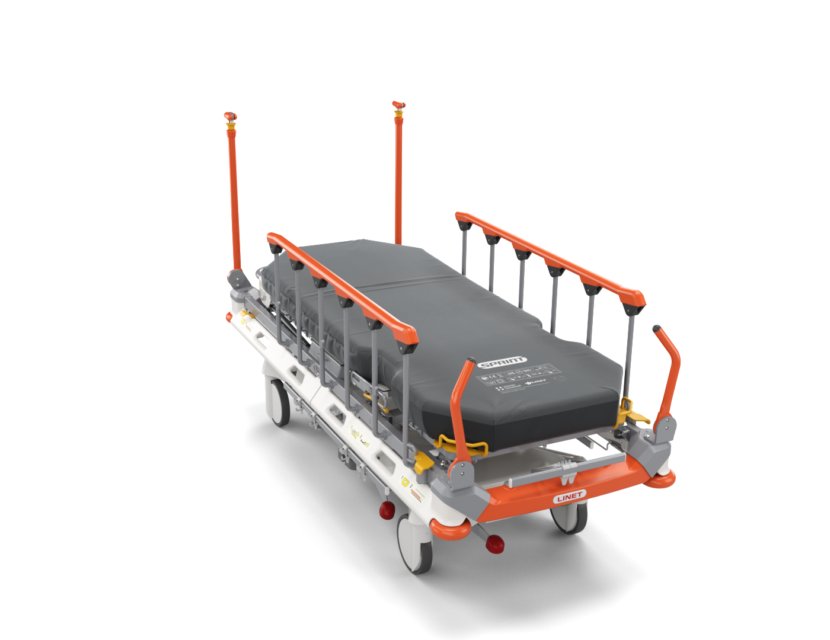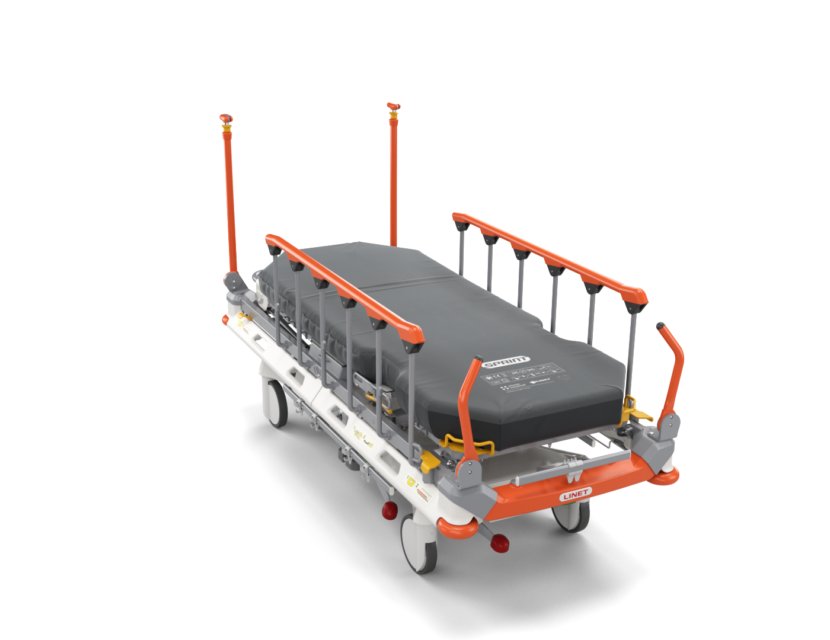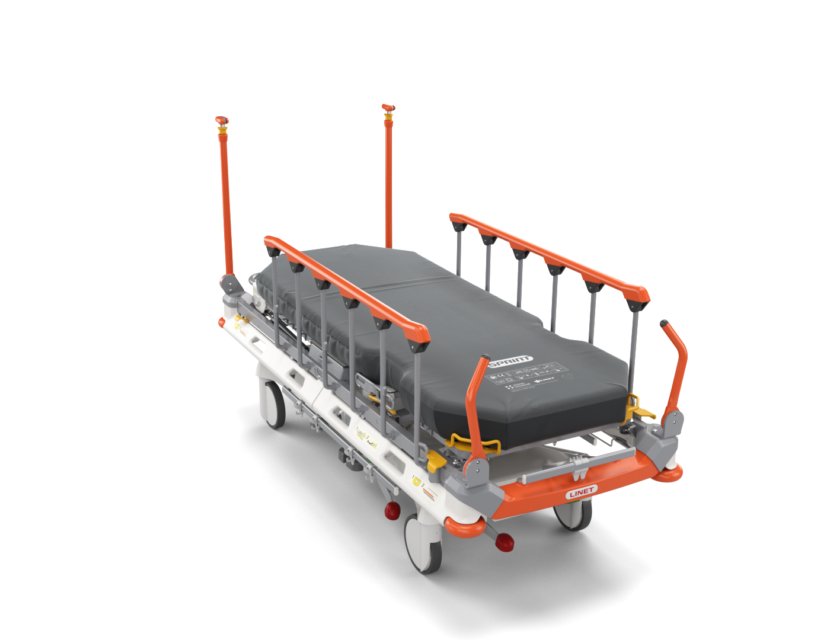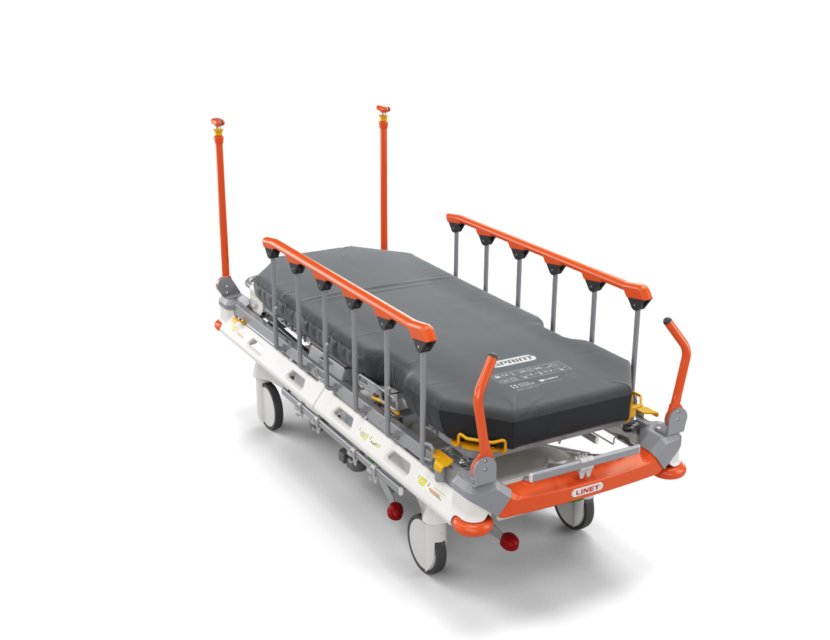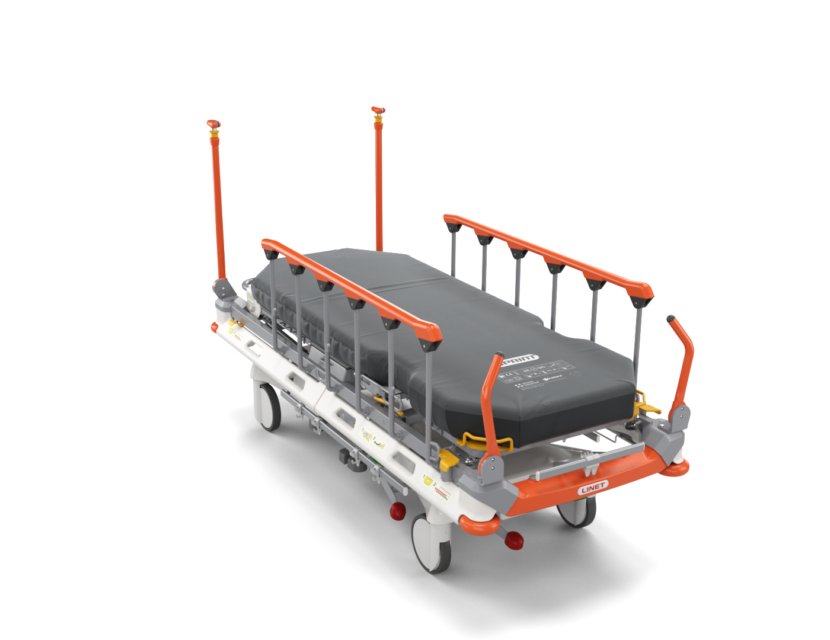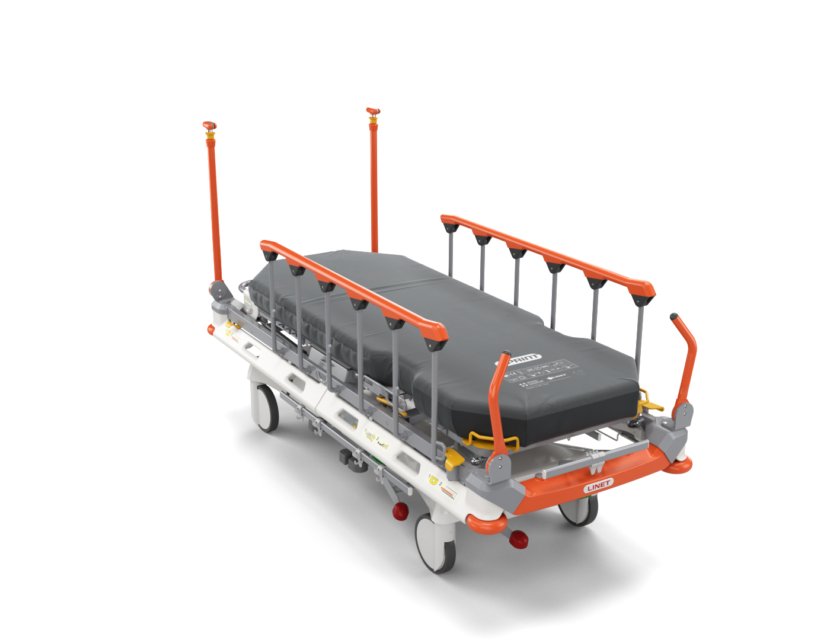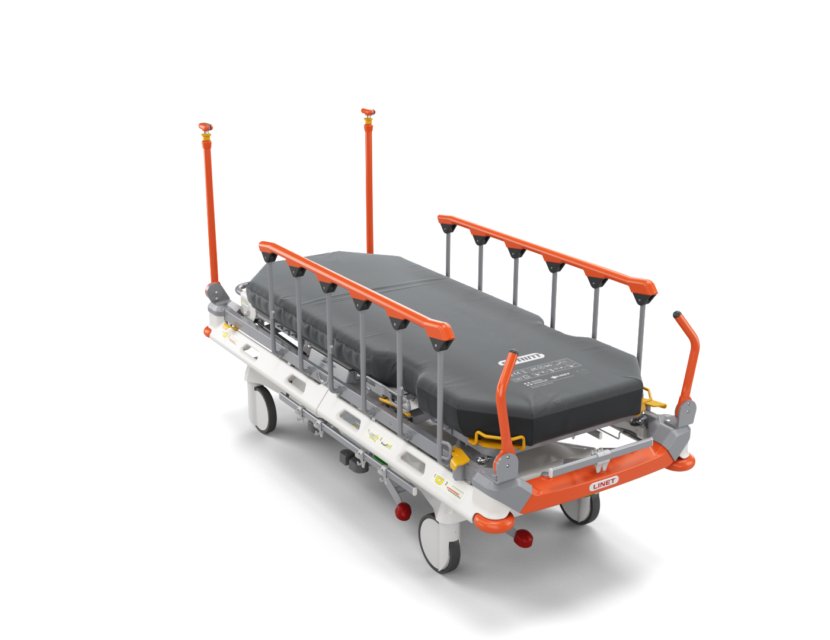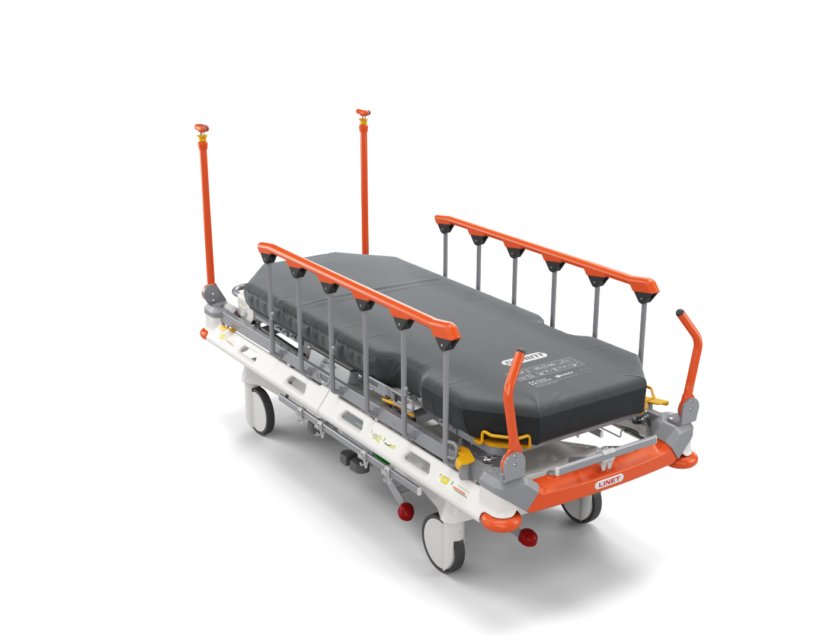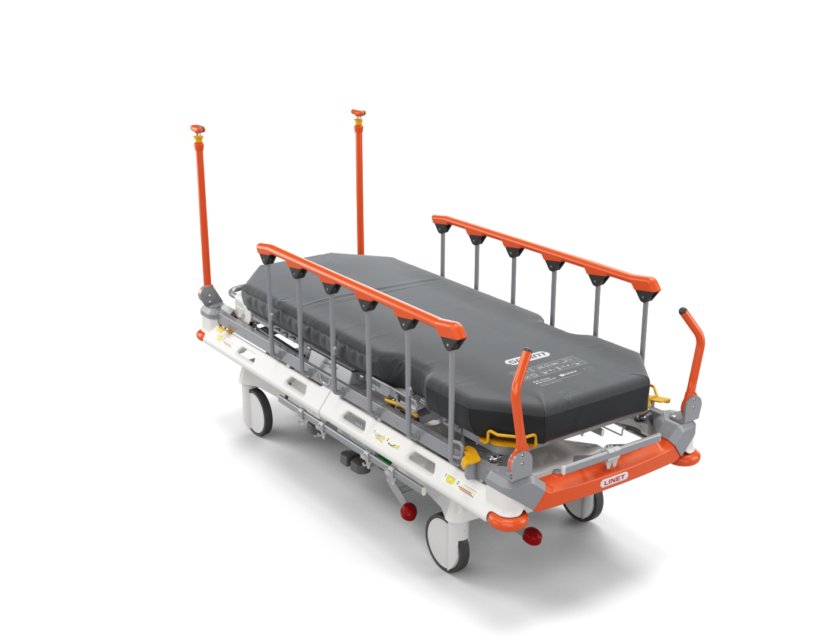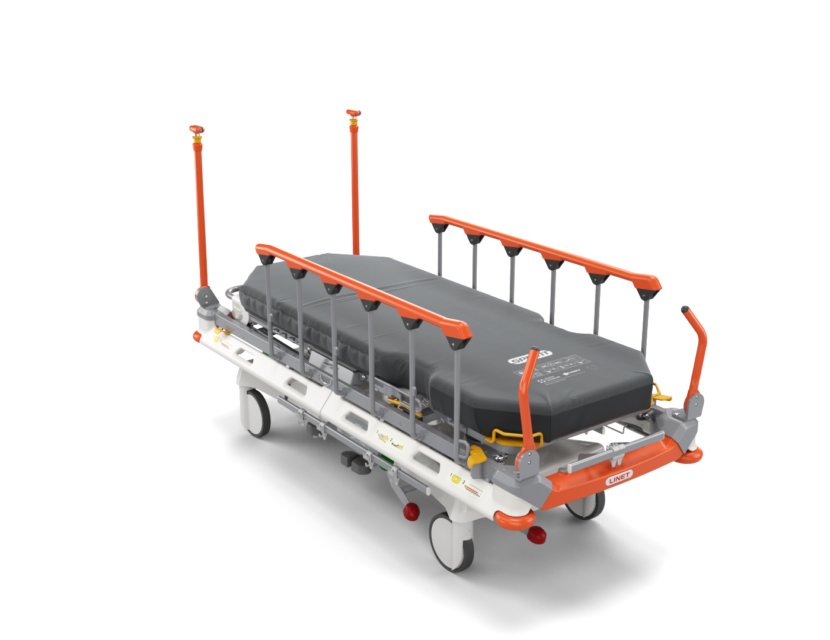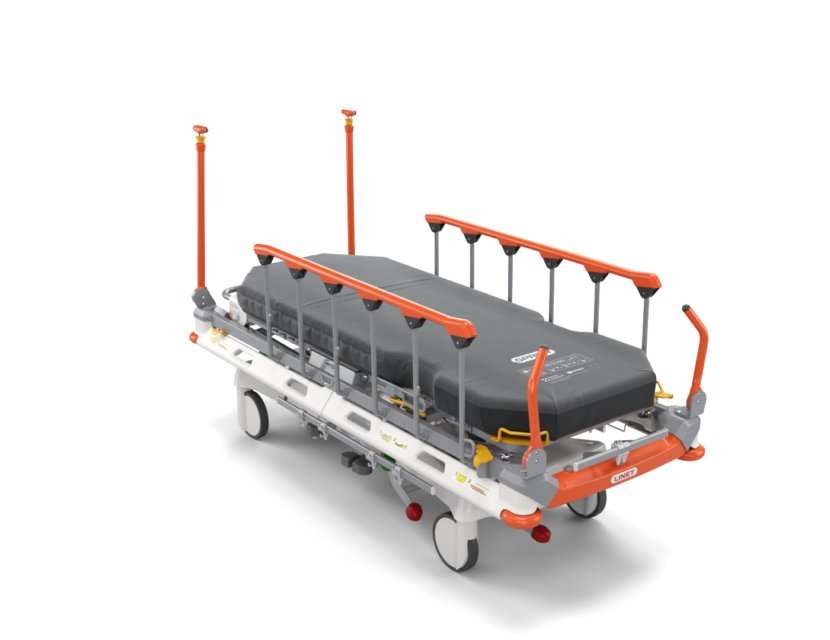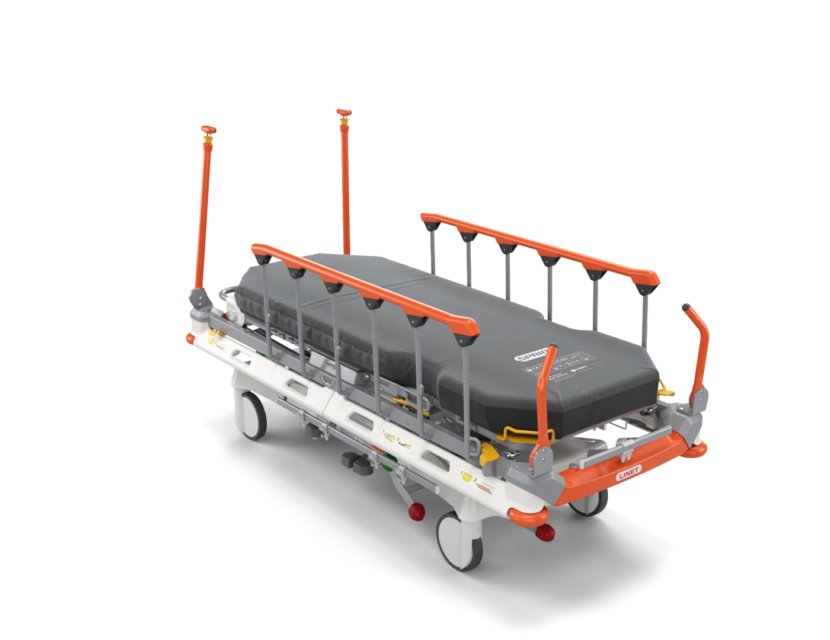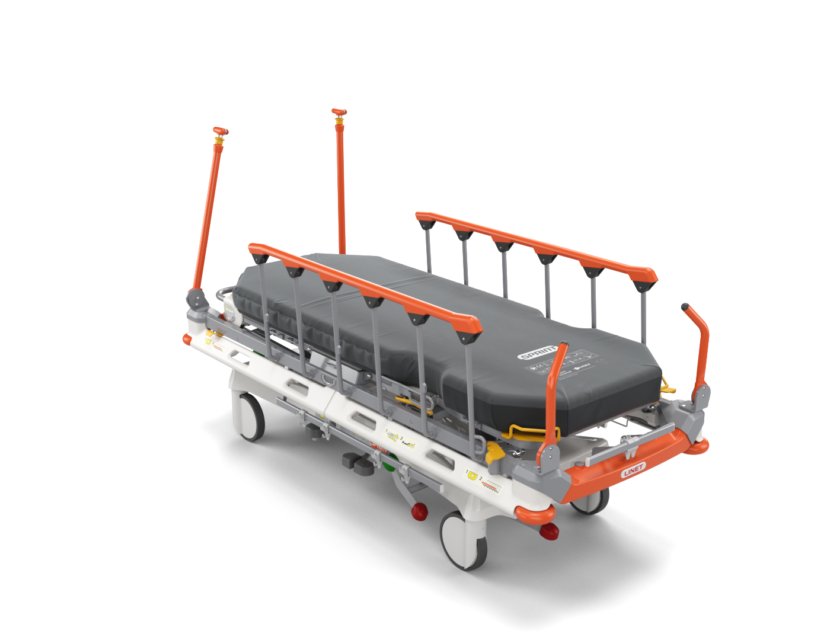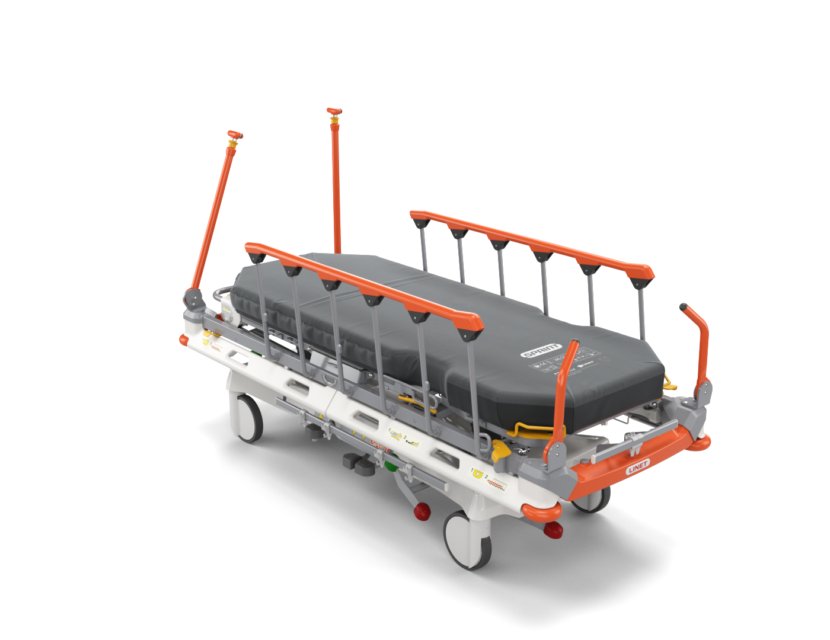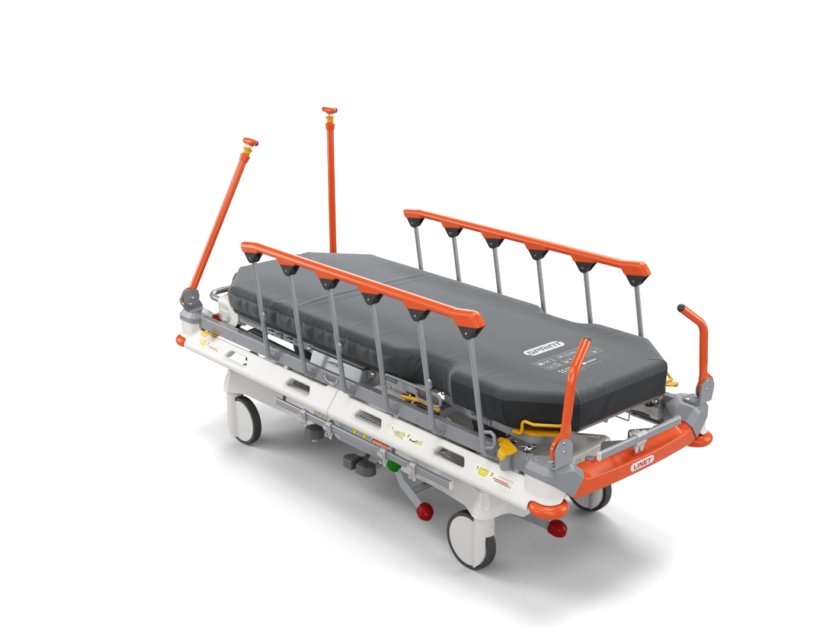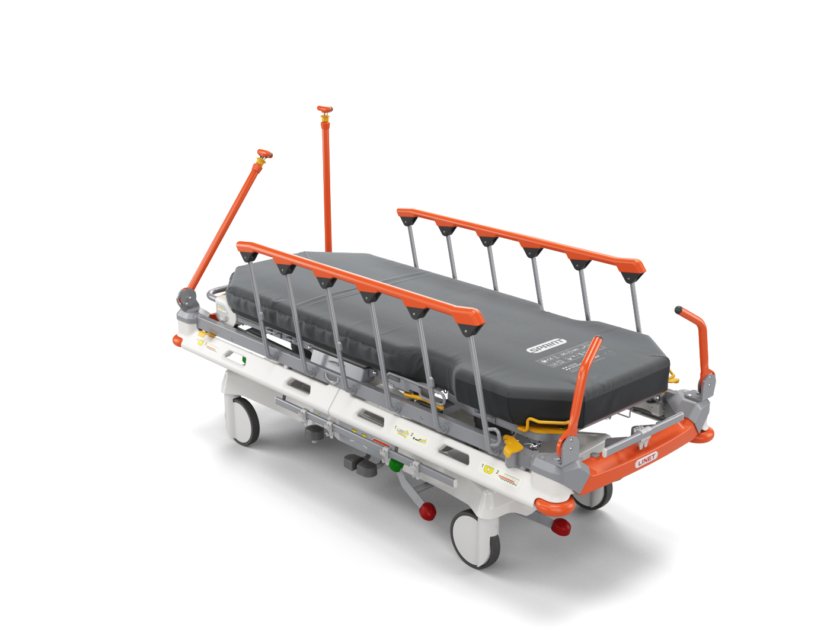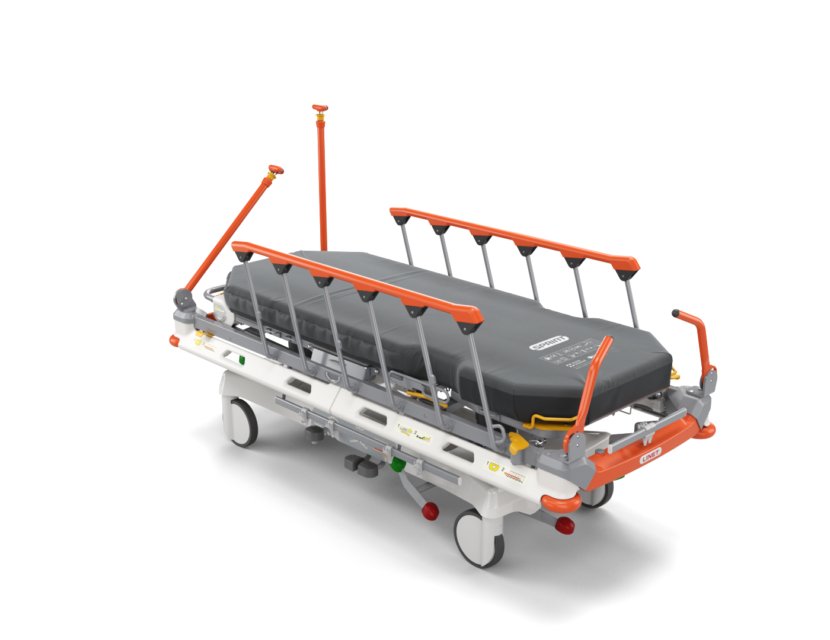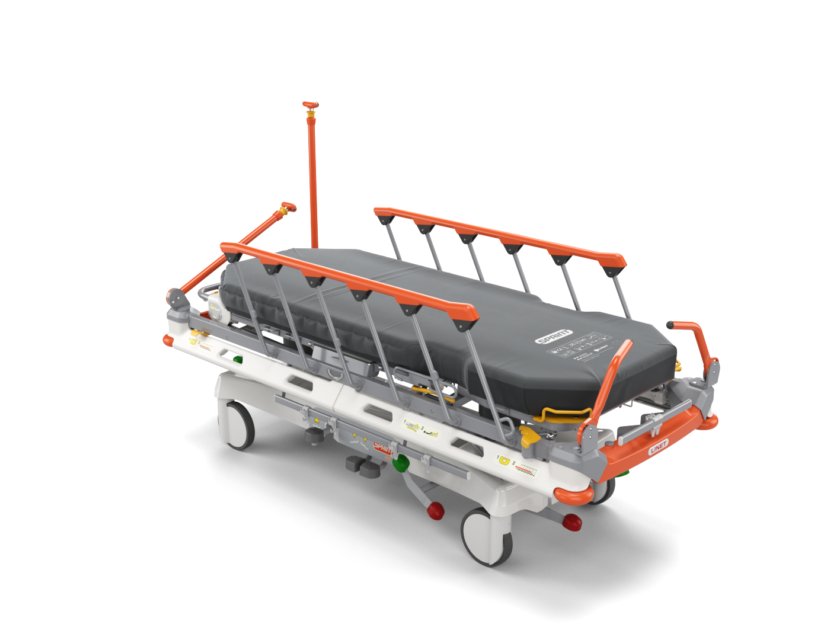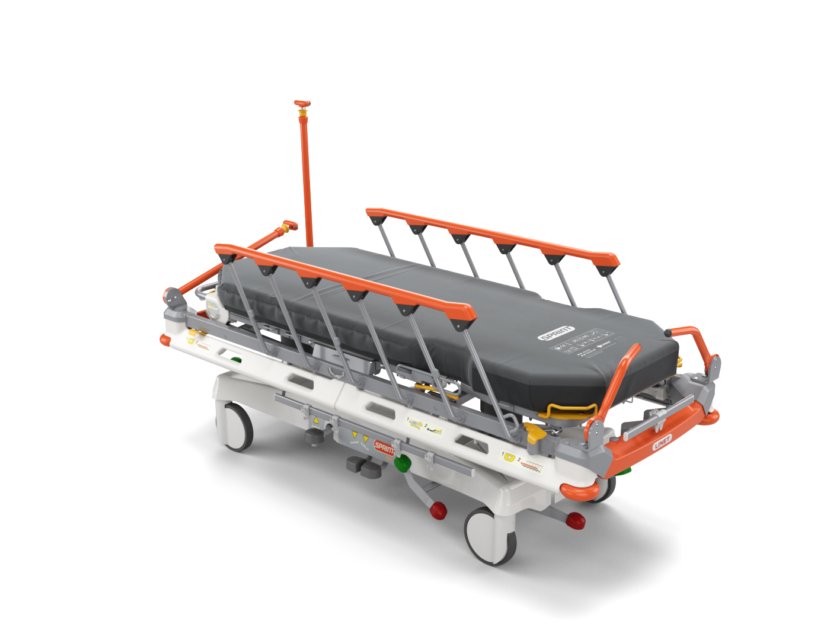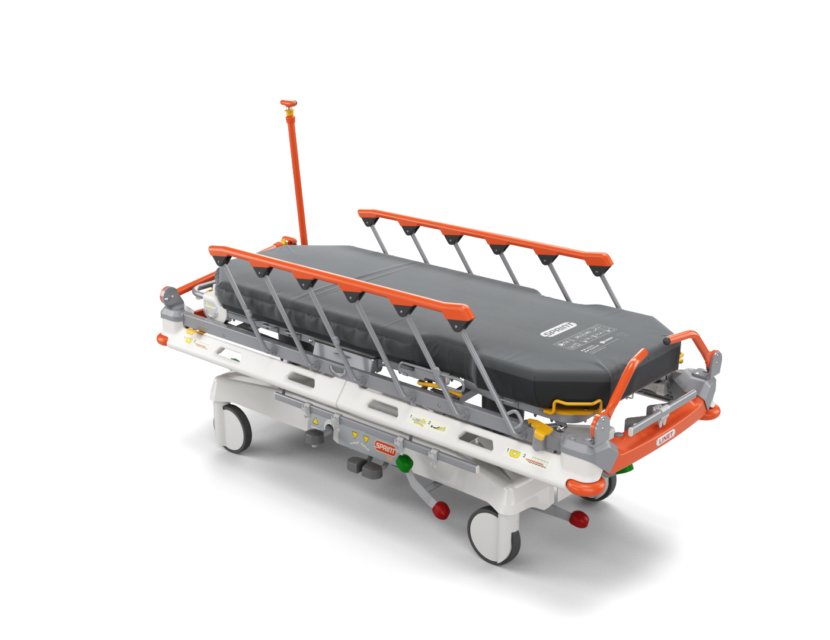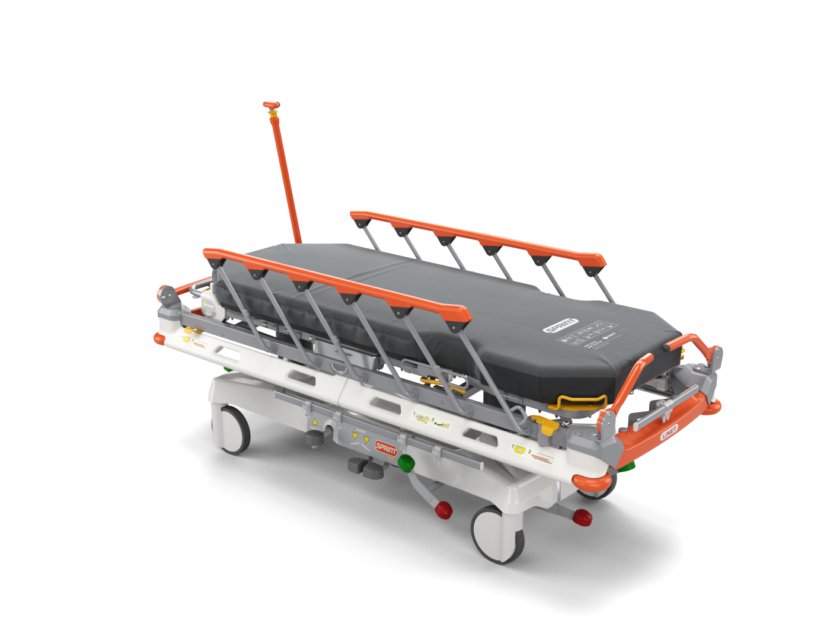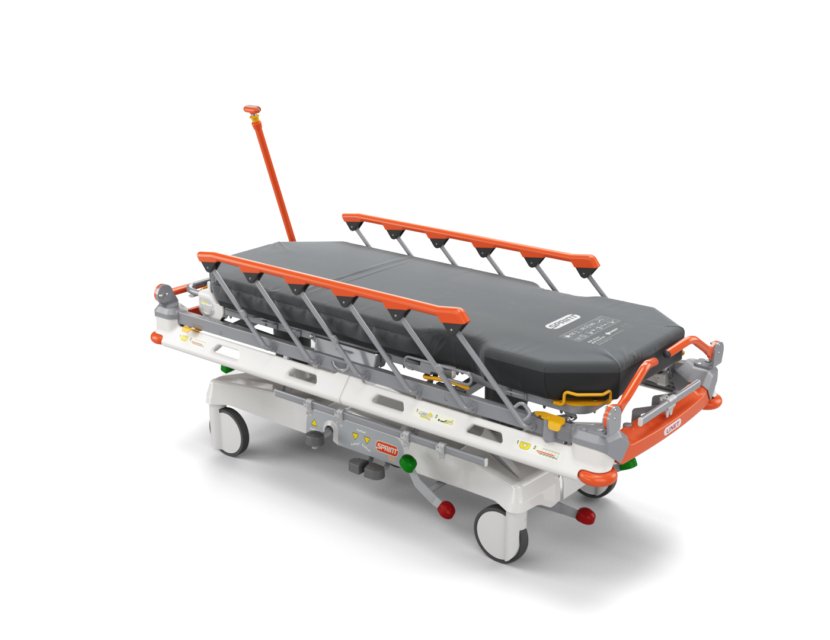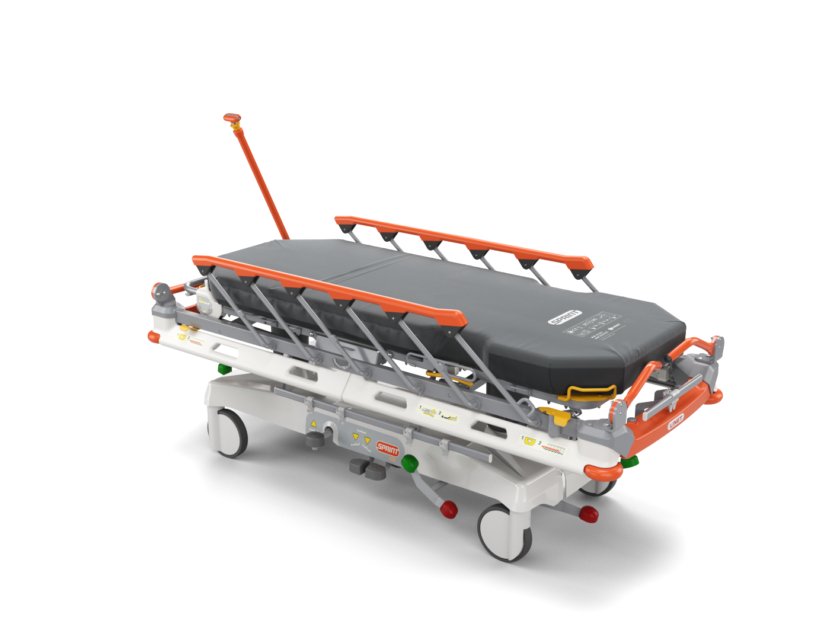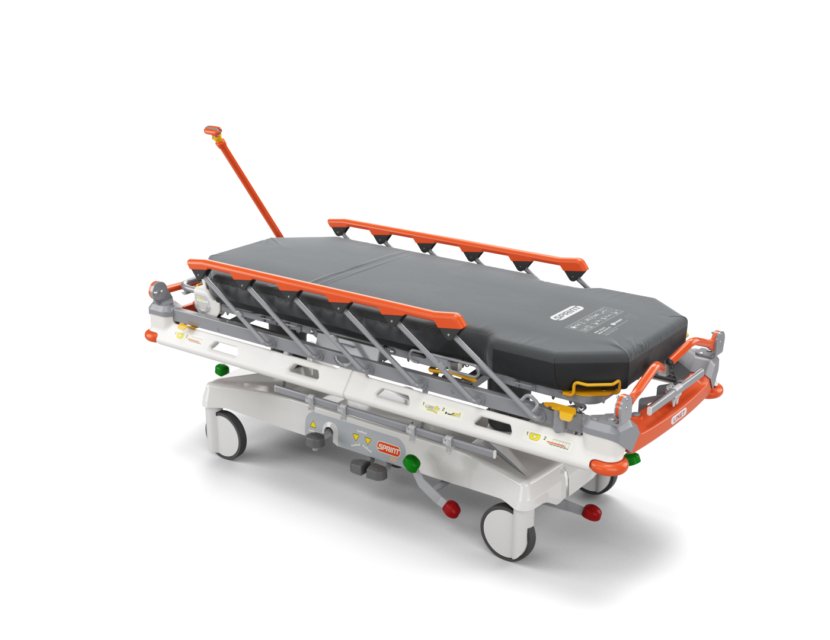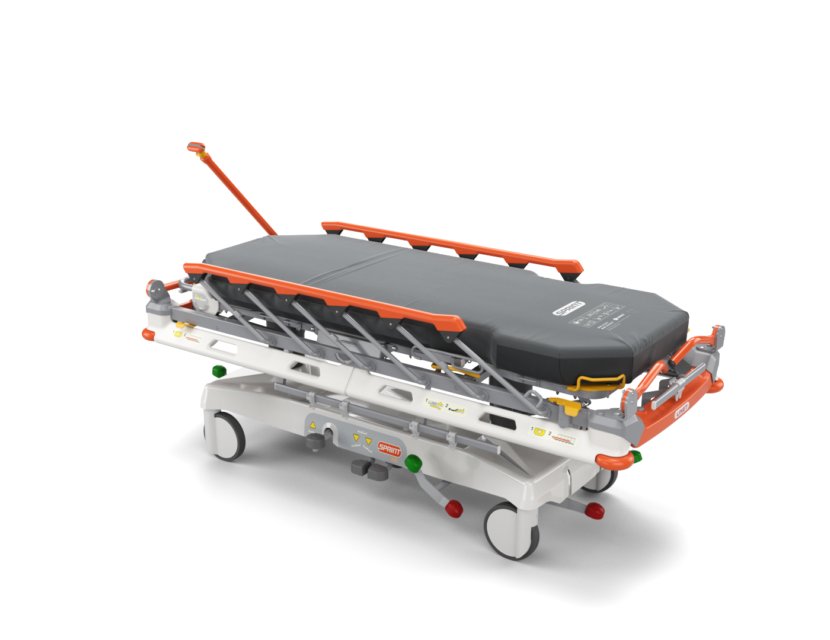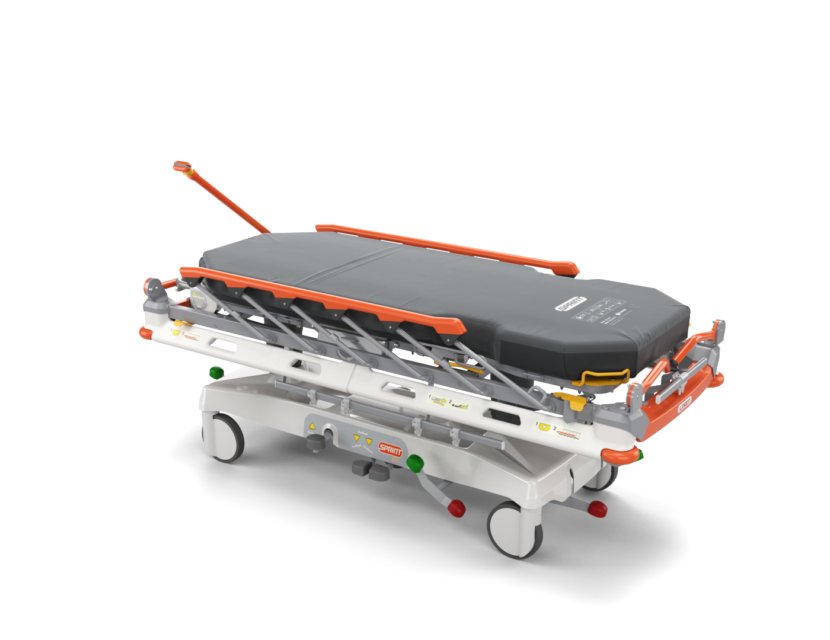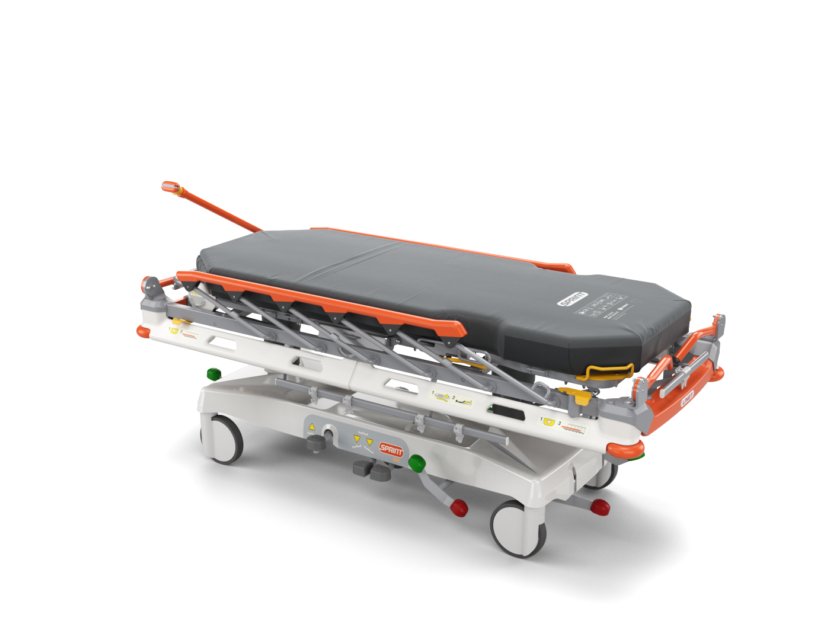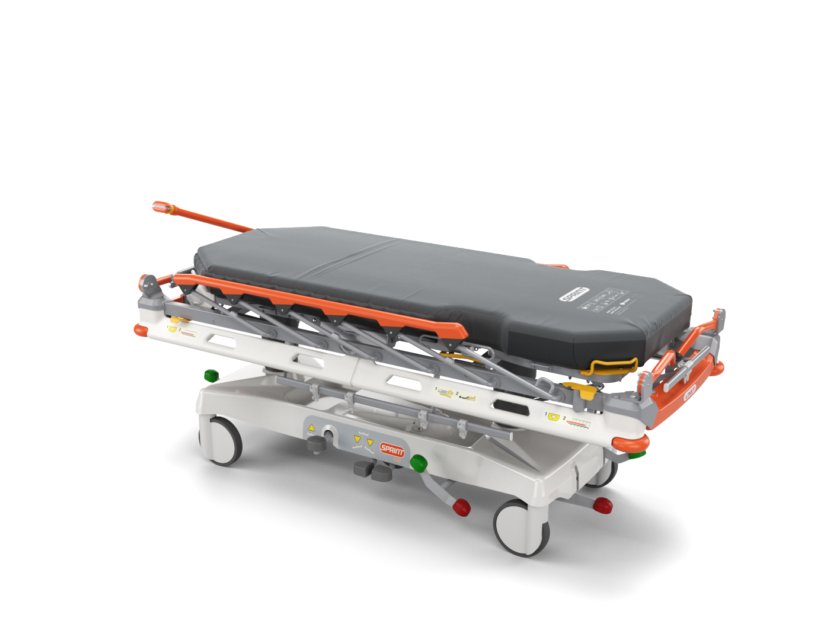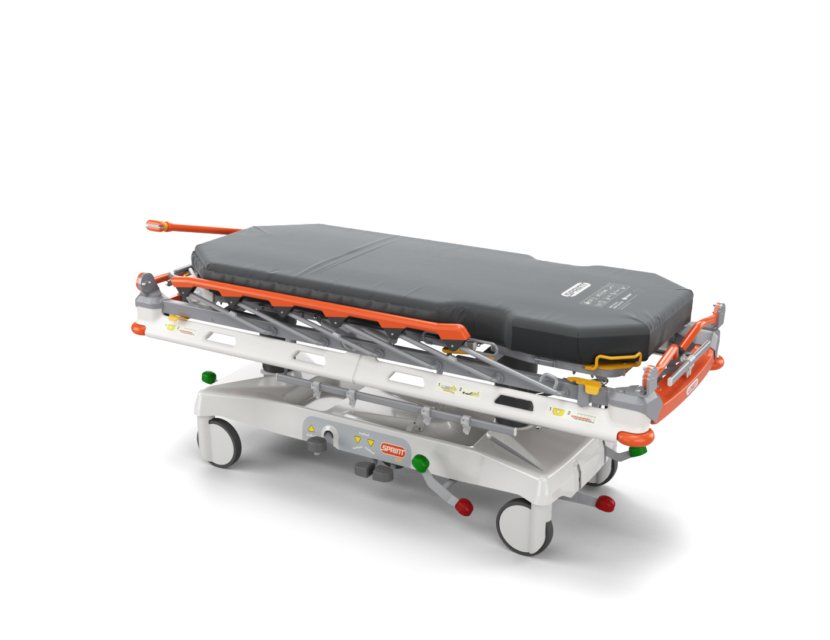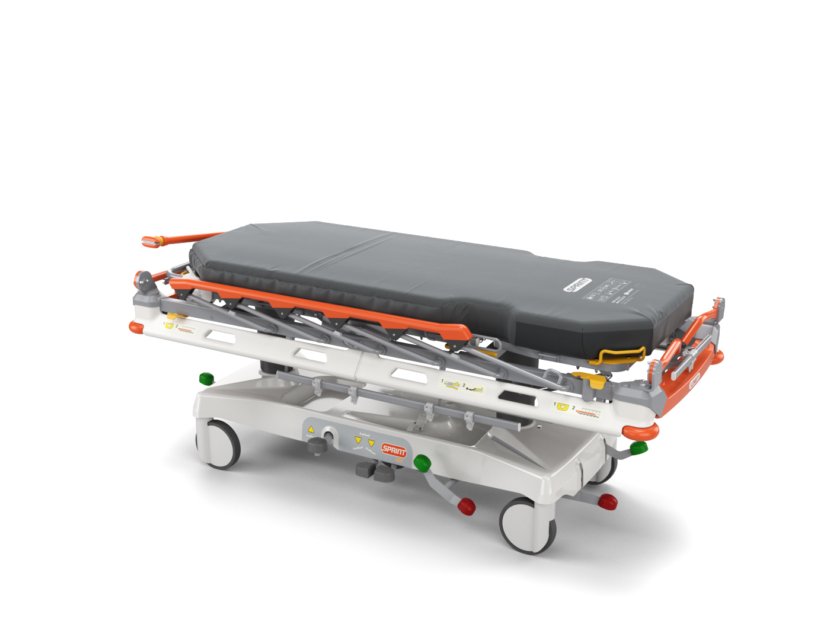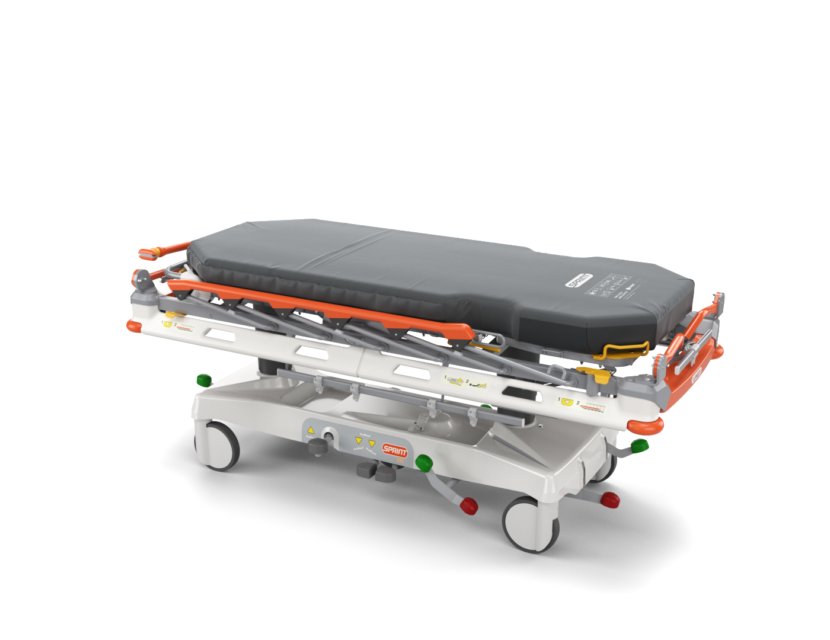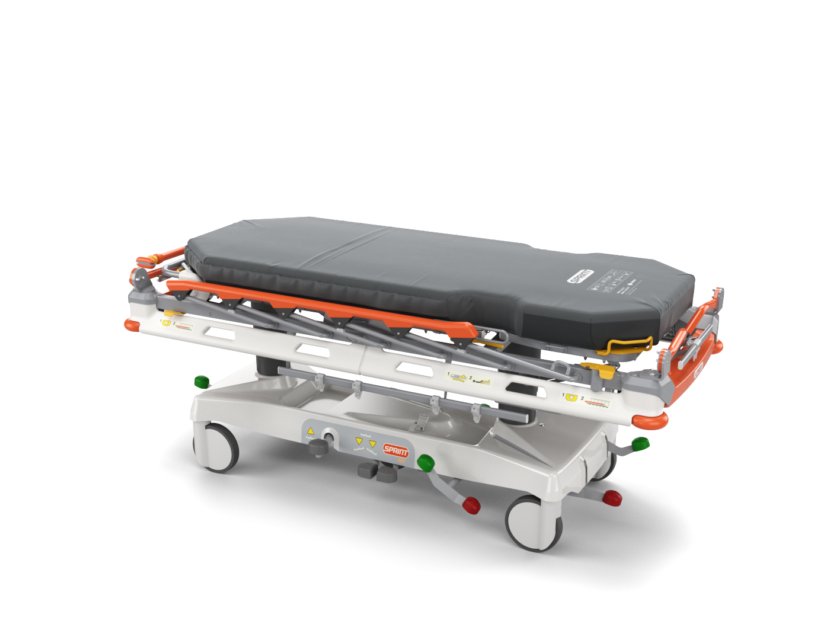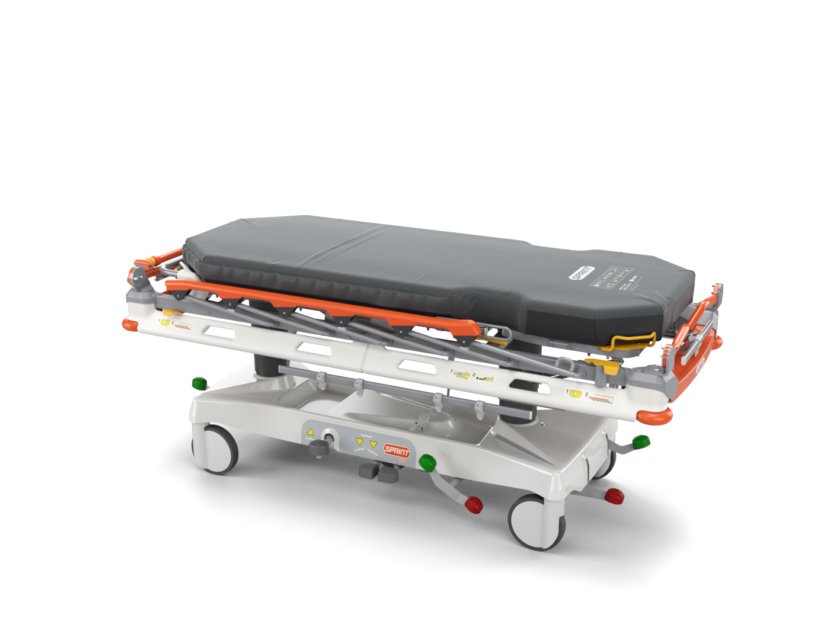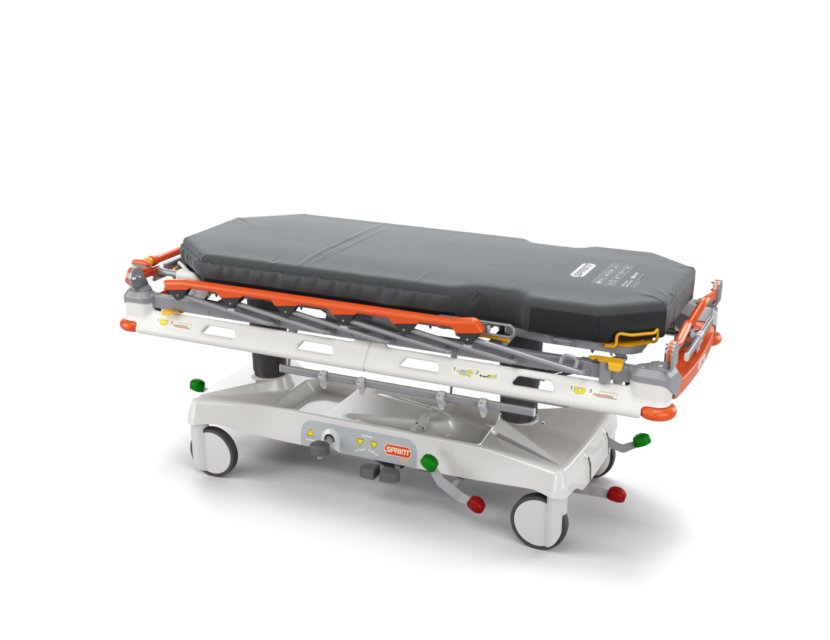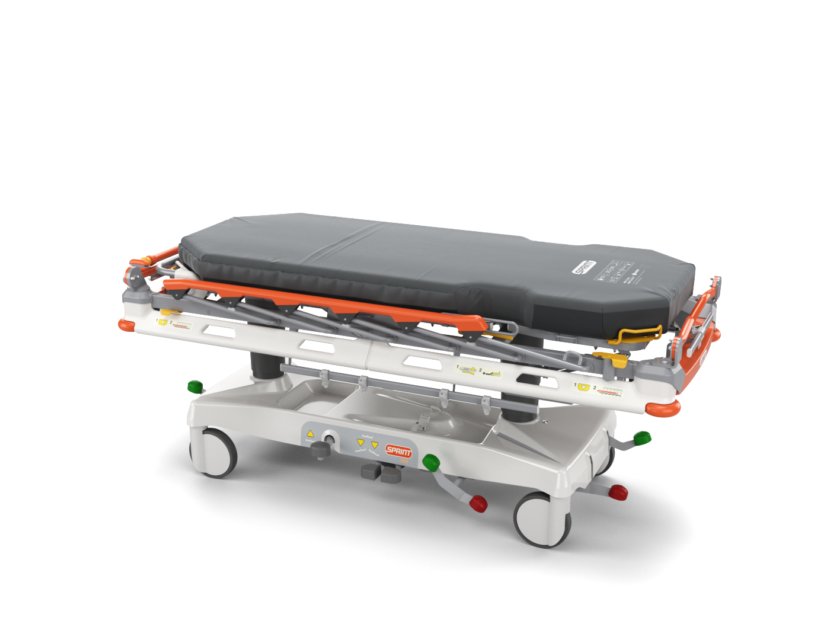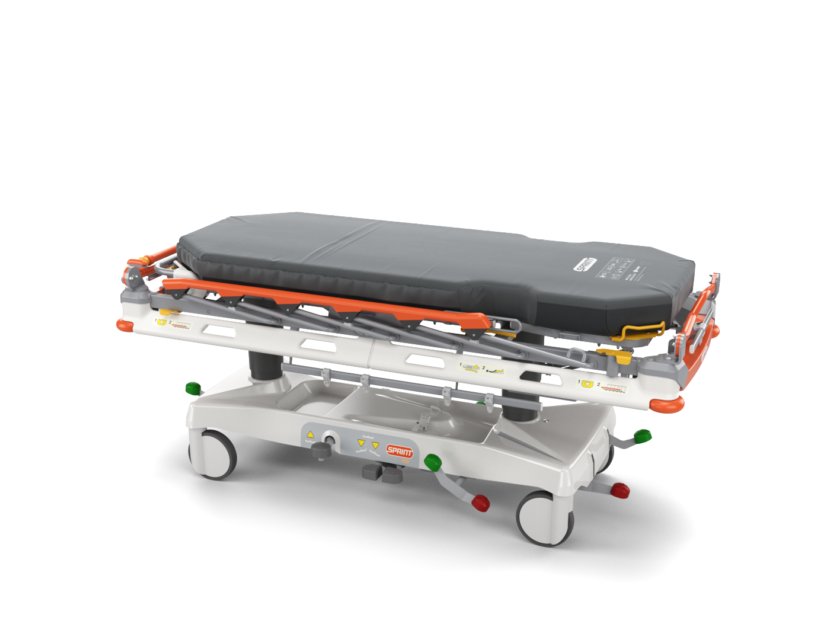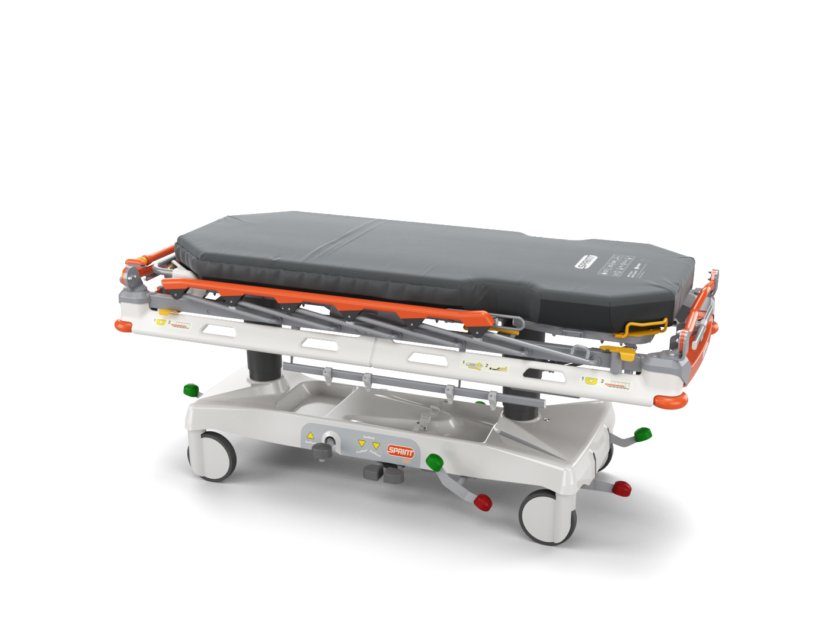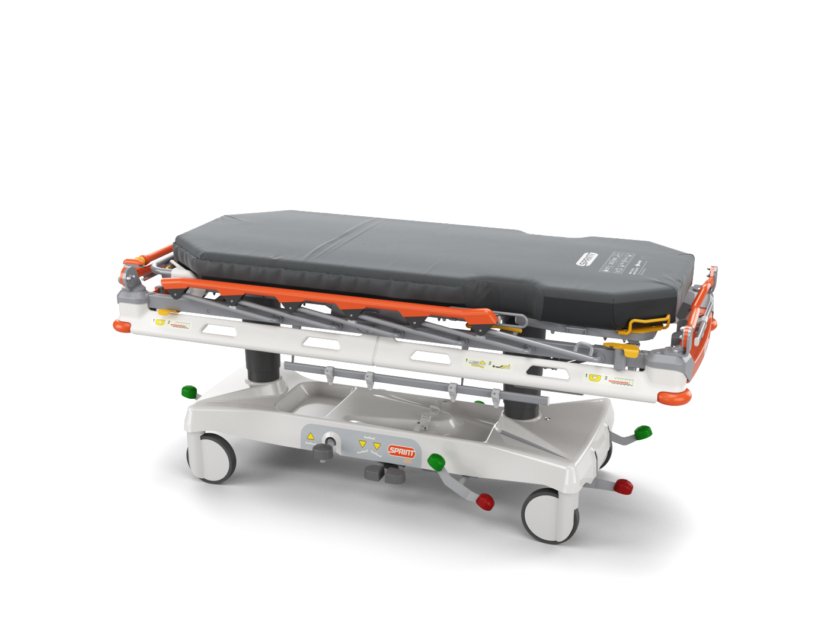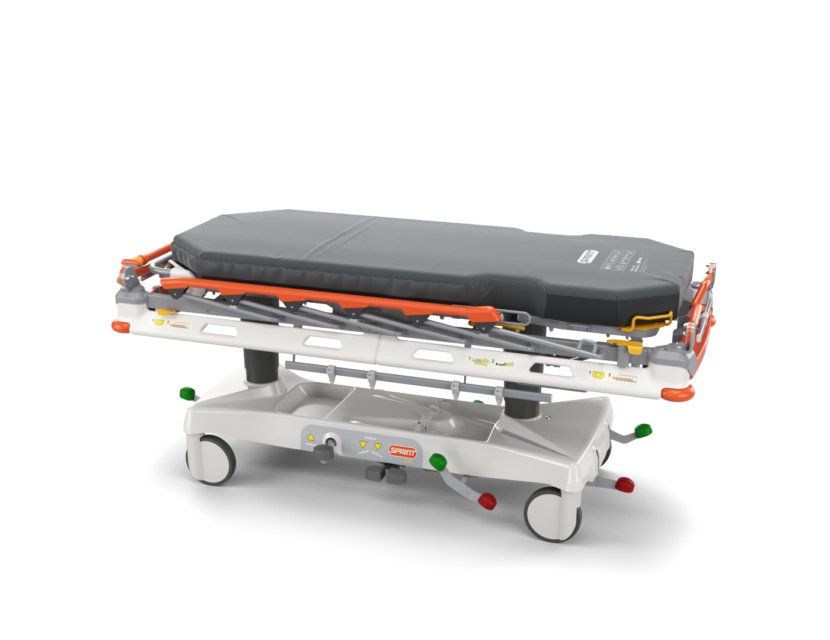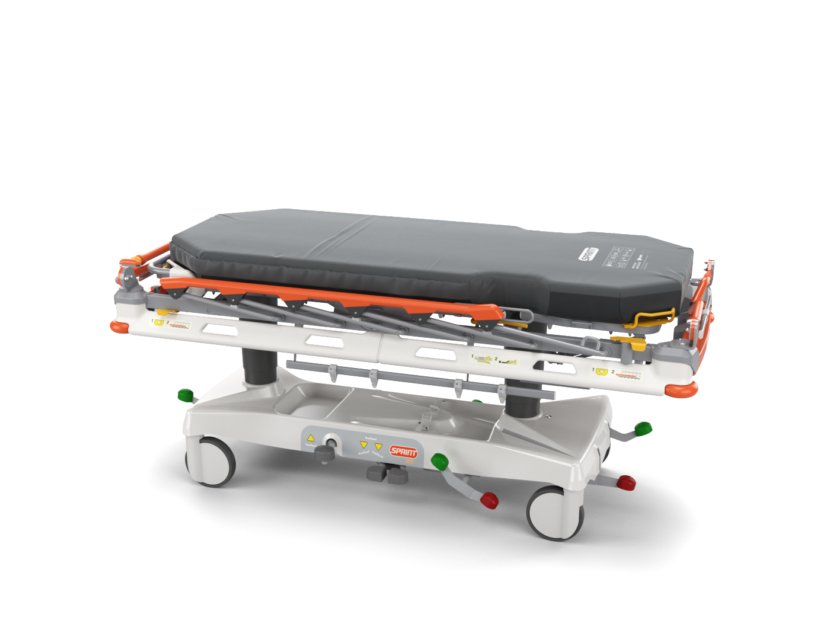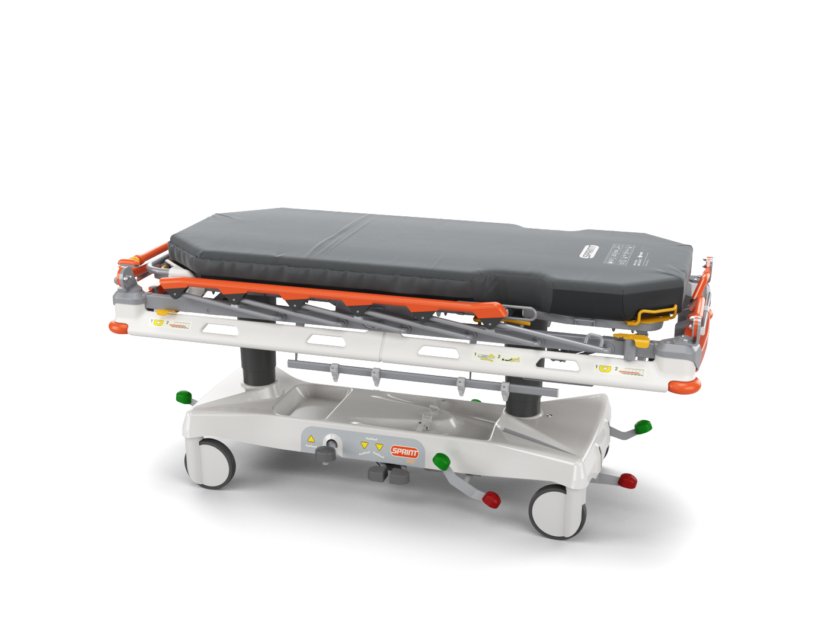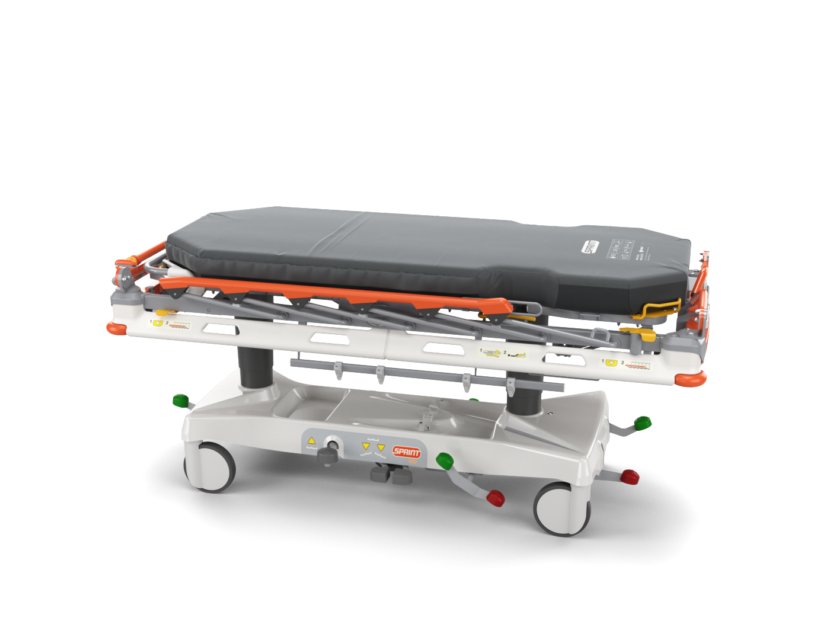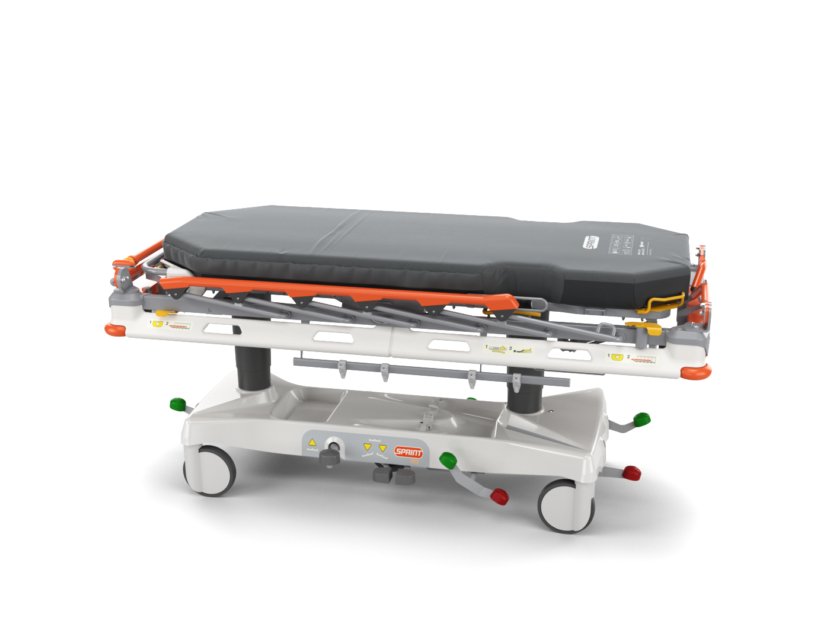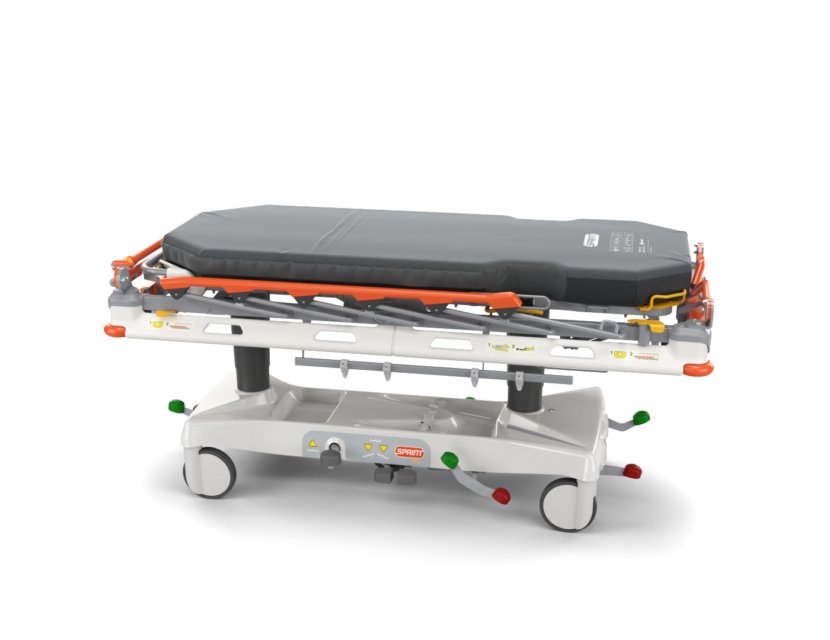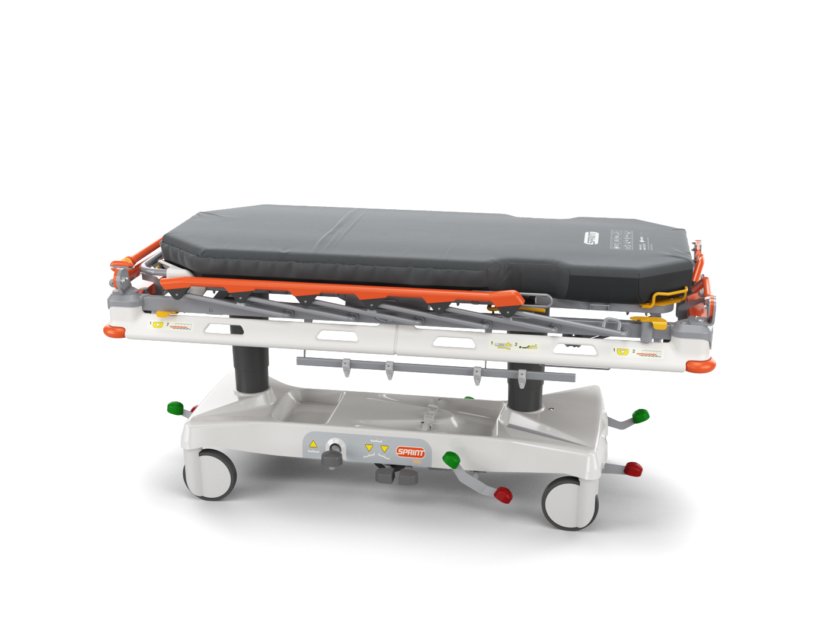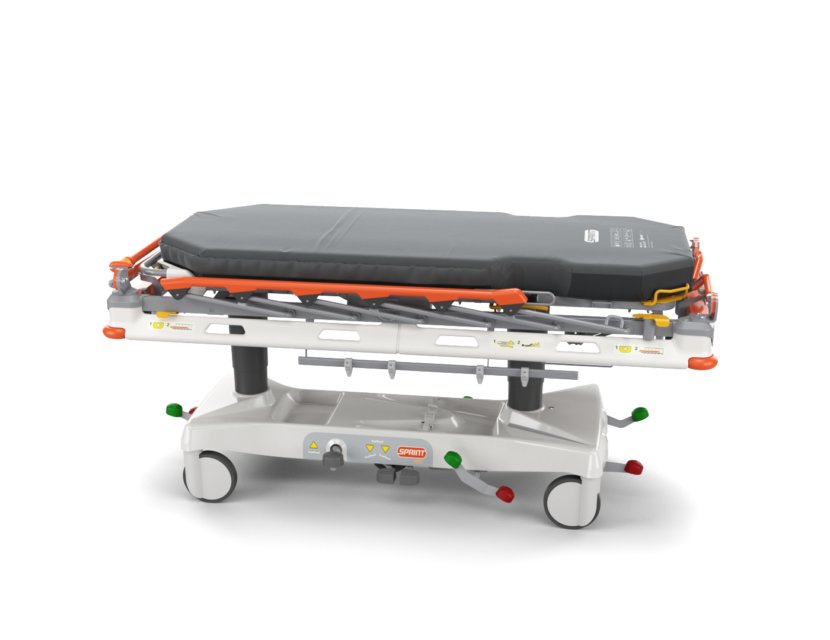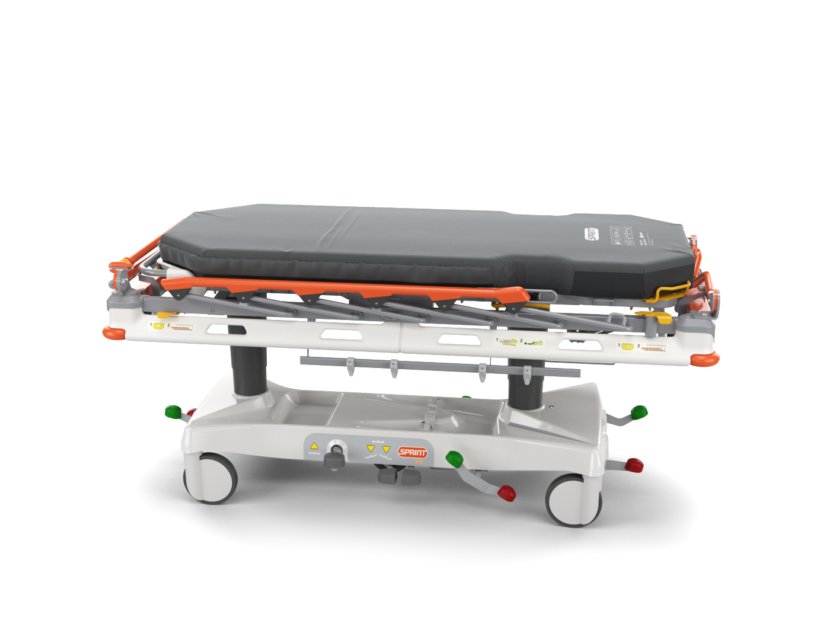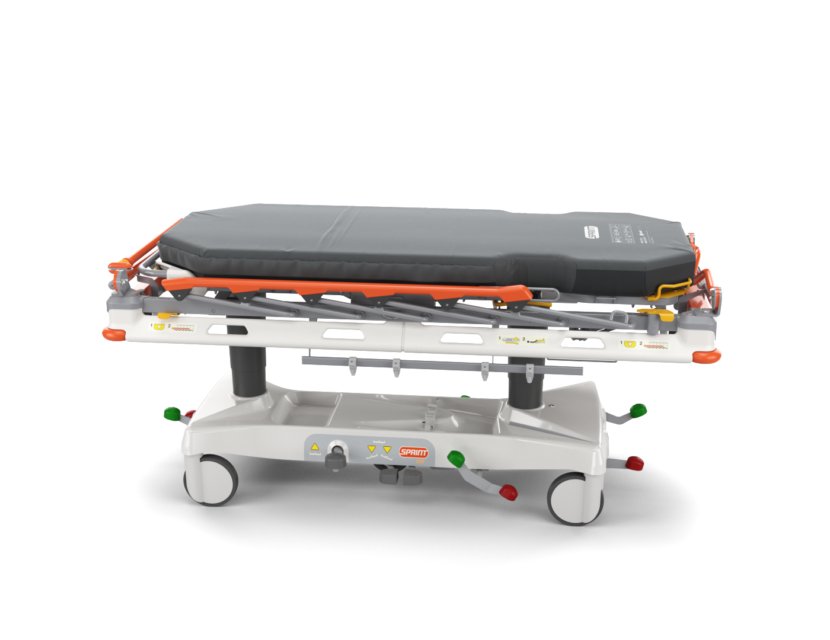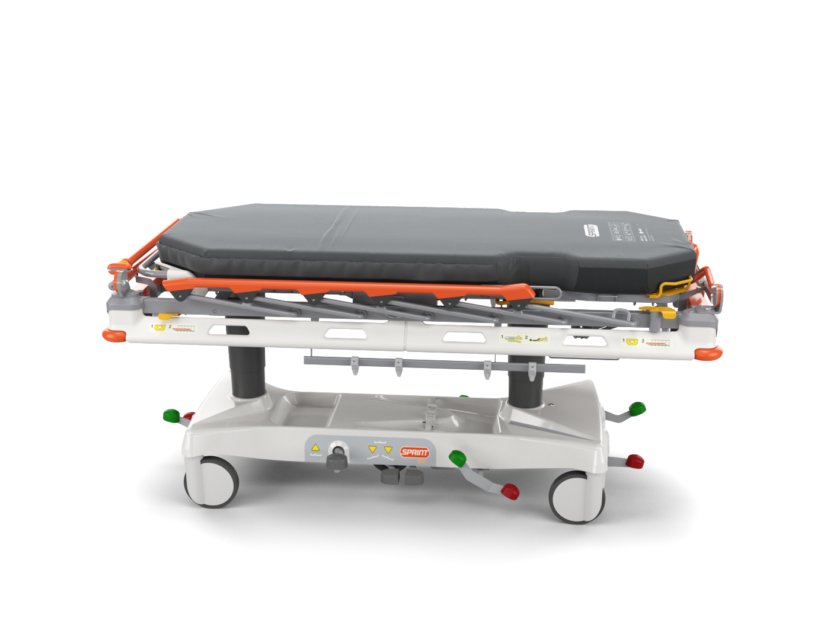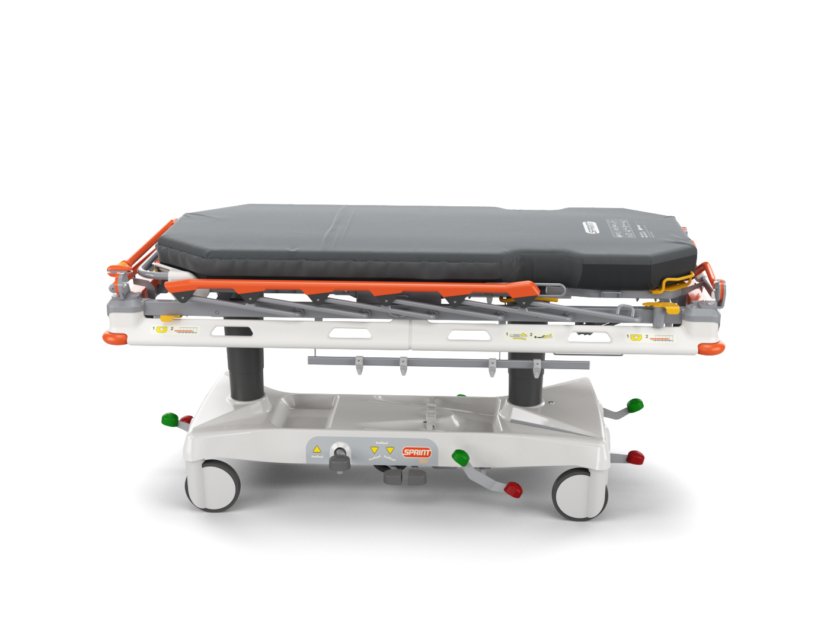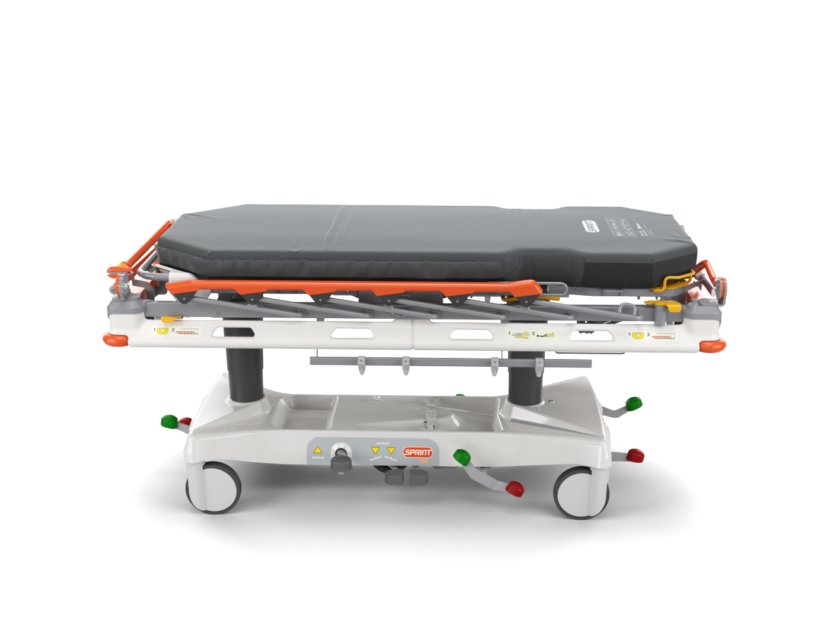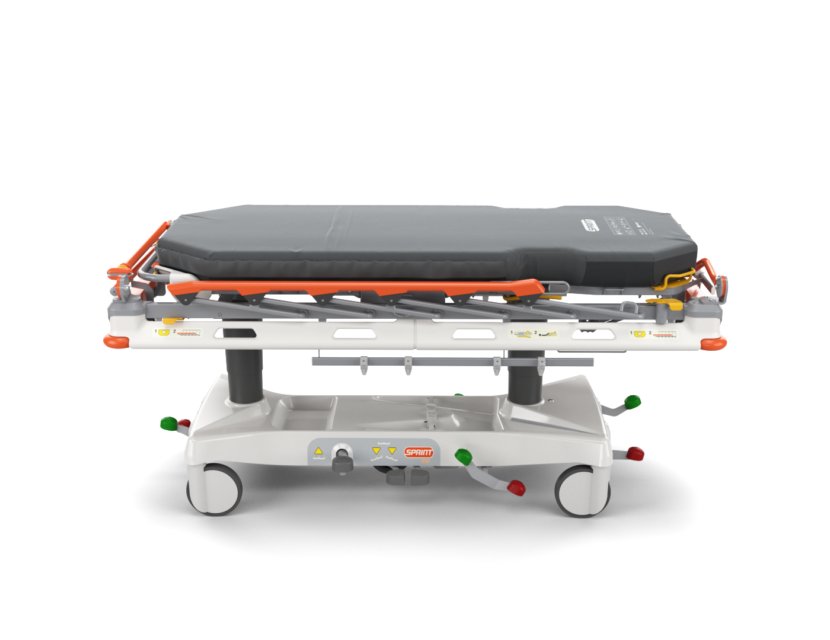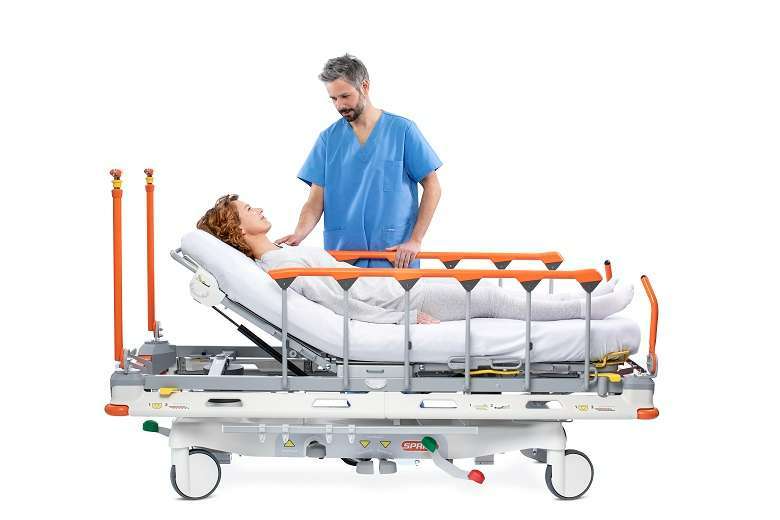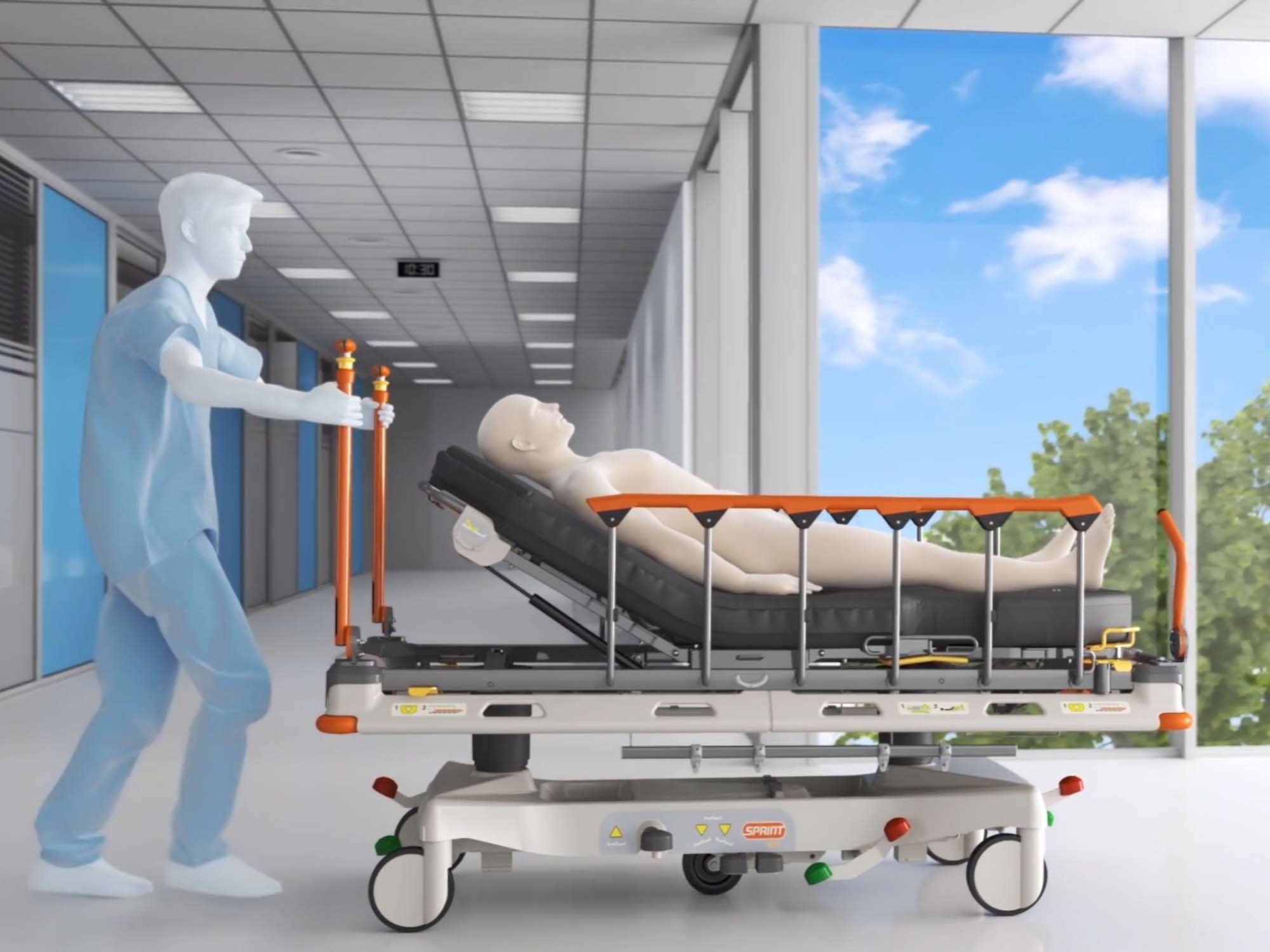 We designed Sprint 100 to help with
Patient flow by making transport and patient handling efficient
Safety by designing our product to be reliable and easy to use
Comfort of the patient by helping with the recovery and pressure injury prevention
Easy Patient Transport
Easy maneuverability with IV&Drive.
Unique IV&Drive feature allows for pushing using IV poles.
Ergonomic braking with EasyBrake
Brakes are easy to use and accessible from all sides
Smooth driving with FlexiDrive
5th castor helps with steering and uneven surfaces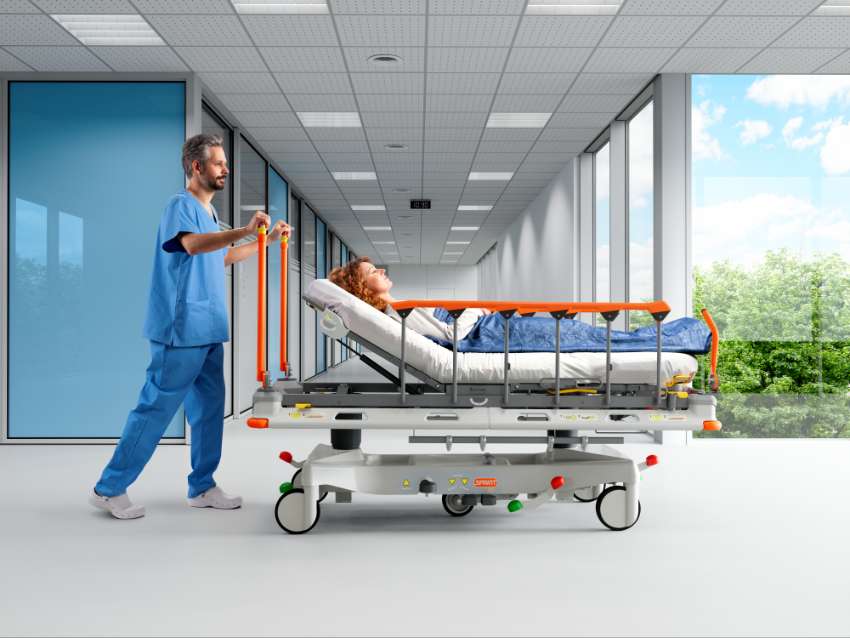 Patient's Safety and Comfort
Protection from falls with SoftDrop siderails
Siderails have SoftDrop function to prevent injuries
Increased patient comfort
Mattress with thermic layer for heat absorption
Fall prevention with Bed exit alarm
Bed exit alarm notifies caregivers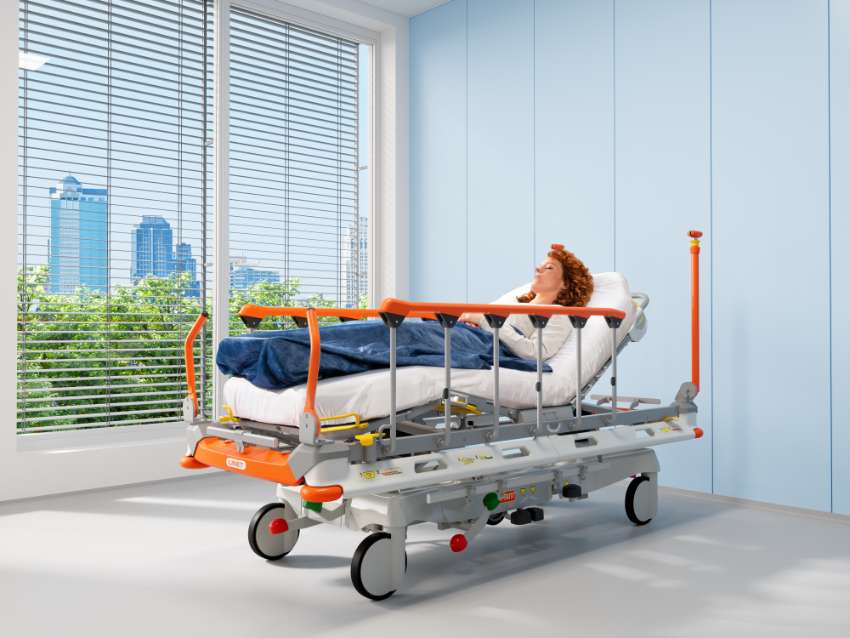 Improve Patient's Recovery
Cardiac chair position
Stretcher can be positioned to facilitate breathing
Bed tilting
Sprint 100 can be put into Trendelenburg and Anti-⁠Trendelenburg positions
Vascular leg position
Improvement of blood flow can be vital for patients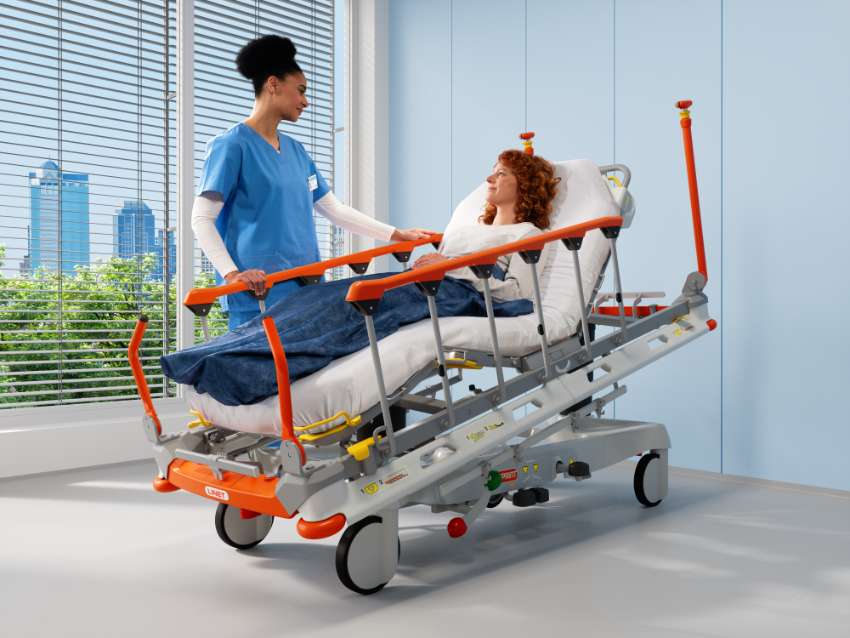 Safe Patient Handling
Easy access to the head for caregiver
Patient can be easily accessed from all angles
High precision scales to measure patient on the stretcher
Scales with a precision of 0.5 kg and battery backup
Low adjustable height
Lower height can help patient to stand up from the stretcher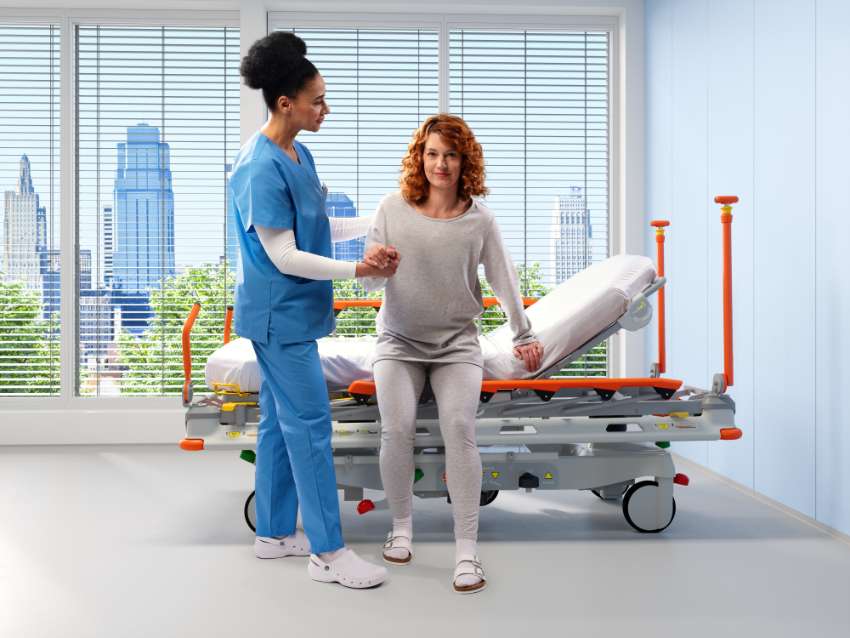 Support for Hospital Operations
Long product lifespan with durable parts and design
Sprint 100 was produced to withstand long-term usage
Infection control with high cleanability
Column design and access to undercarriege make the strecher easy to clean
Removable mattress
Mattress can be removed to facilitate cleaning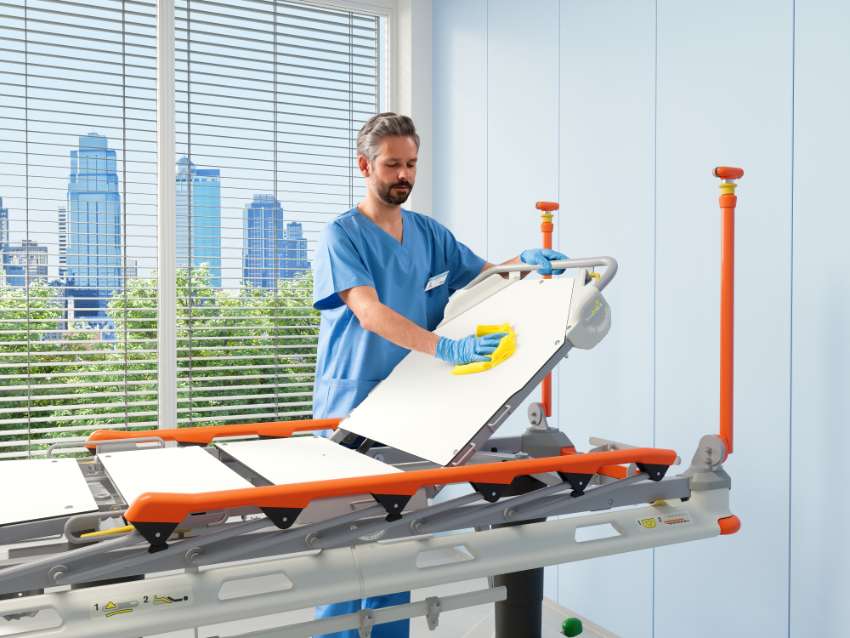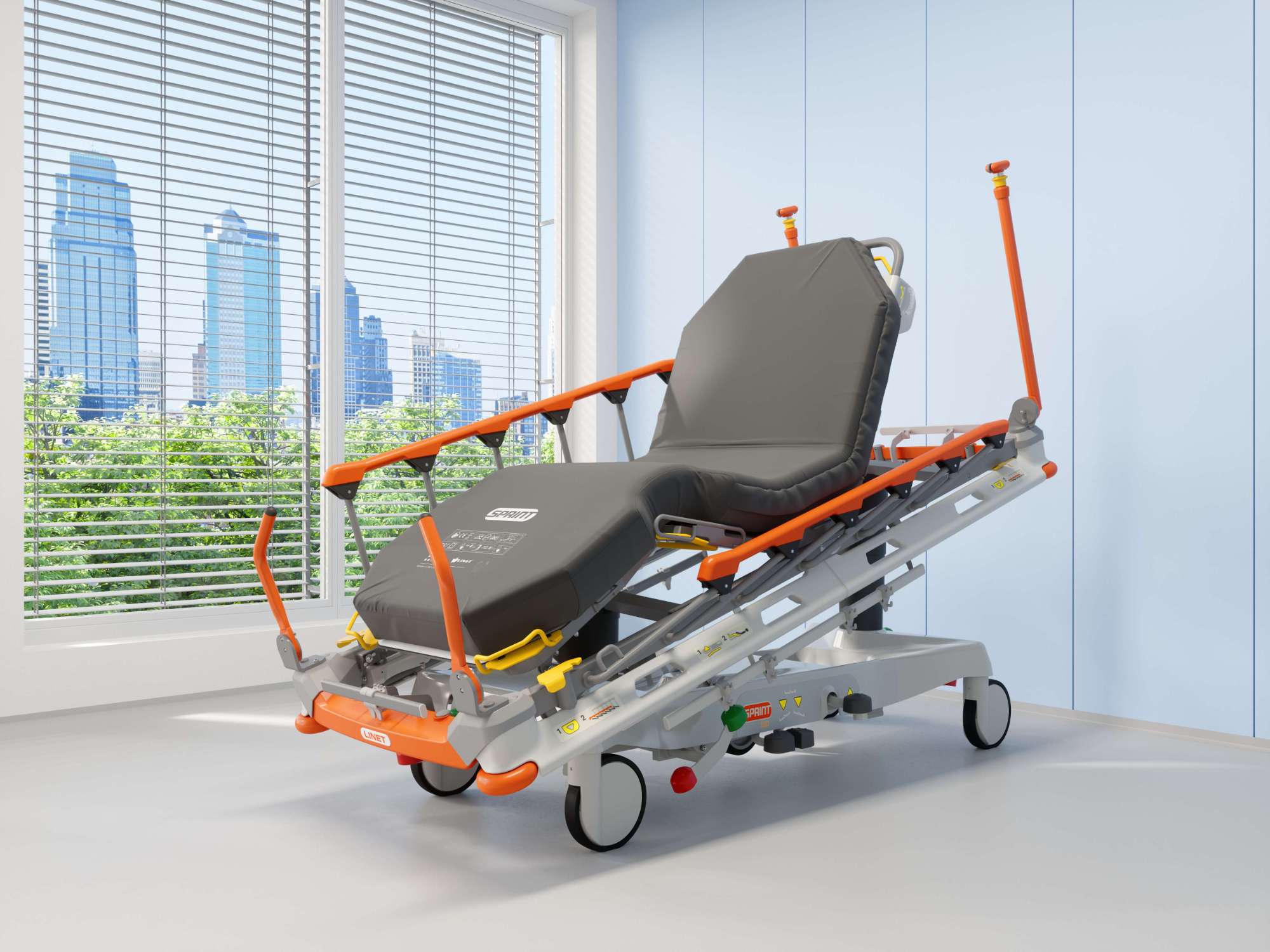 Learn more about Sprint 100
Get more information about Sprint 100 in the product brochure.